Watering house plants correctly is one of the most difficult aspects of caring for them; it's so easy to overwater or underwater them. You should be careful not to water them too much or too little due to over nourishment and care. We will share with you how to tell whether a houseplant requires watering, rather than watering on a schedule and hoping for the best.
8 Ways to Tell Your Indoor Plants Need Water
There are a lot of ways to go wrong when watering houseplants, which always surprises me. After buying a gorgeous plant from the store, everything is going so smoothly. The foliage looks perfect and the blooms are stunning.
It doesn't take long for the plant to look unhappy and you wonder what the problem is. Well, the most common problem is under watering.
Having made several mistakes, I have improved my knowledge of watering indoor plants. Yes, I have overseen many plant deaths. In addition to how to properly water your plants, I learned that you should inspect them frequently to find signs of dehydration rather than following bad advice about watering them according to a set schedule.
You can learn to water indoor plants by following these eight simple tips.
Insert Your Finger Into The Soil
Keeping an eye on the soil conditions will help you determine when you need to water your houseplant. This does not require any special equipment or complicated methods, simply touching the plant can be sufficient to keep on top of watering requirements.
The best way to test the soil's moisture level is to stick your finger into it every two days and feel how much moisture is present. There may be moisture in the soil beneath the surface that does not appear, so press your finger down a few inches to check.
The soil will typically dry from the surface downwards. In some cases, you'll need to water plants once the surface has dried, and in other cases, you'll only need to water once the soil is completely dry or at deep as your finger feels dry.
Be careful not to overwater. If you keep the soil wet/damp at all times, you run the risk of encouraging root rot, which can lead to your houseplant's death.
As with most things in life, watering houseplants requires a balance. While indoor gardeners tend to overwater their plants, underwatering is just as bad.
The soil in most houseplants needs to be hydrated thoroughly after it has dried out to the recommended level in order for water to drain from the drainage holes at the bottom. It is then necessary to allow the soil to dry out thoroughly, regardless of how long this process takes.
Test With A Stick Or Skewer
A vital part of maintaining the health of your plants is monitoring the moisture levels deep within the pot, as surface appearances can be misleading. For example, the top layer of soil may appear moist while beneath the surface or in the roots' recesses, it might appear bone dry. It can happen if you just sloppily water your plants, rather than soaking the soil.
It is common for the surface to appear dry even when the soil beneath has not yet dried and the plant does not need watering.
The moisture levels in the soil can be tested using a stick or skewer. You can opt for an untreated and unstained stick, such as a chopstick or popsicle stick.
Make sure the stick is at least several inches deep into the soil, taking care not to damage the roots. This depth varies depending on the plant. You should water the plant when the soil top half is dry, so make sure the stick is inserted at least halfway into the soil.
If you, the researcher, insert the stick halfway into the soil, it will provide an accurate measure of the depth at which the soil becomes moist. In order to determine the depth to which the moisture in the soil begins, you can mark the stick at the soil surface with a pen or just hold it at the soil surface.
In order for the stick to be marked by moisture, you must leave it in the soil for 1-2 minutes. After that, you should remove it and read the results.
Here is how to read the results:
Check the side of the stick for a damp or wet mark. This indicates the soil is moist from this point. The depth of the wet mark determines whether the plant needs water, dependent on the needs of the particular species.
If the stick indicates that the soil is moist enough and no added moisture is needed, repeat the stick test in a few days.
The stick may show a vague moisture mark, but you can use other means to determine whether watering is needed.
Check for Wilting or Drooping Leaves
It is not uncommon for indoor plants to wilt as a result of not receiving enough water to be thick and plump with moisture. They may appear as if they can't hold themselves up and just begin to wilt on their own.
Houseplants have little holes called stomata on their leaves. Stomata are responsible for absorbing and exchanging gases, and moisture. A plant that has too little water will attempt to hold on to the moisture by closing its stomata, halting the flow of water.
If your houseplant is starting to wilt, you have already fallen behind on watering it, but this doesn't mean it's too late. The leaves will likely get plump again fairly quickly if you water the plant promptly when you detect the problem early on.
You should be wary of automatically believing that your houseplant needs water when you observe wilting and drooping leaves, as this may be a sign of another, unrelated problem.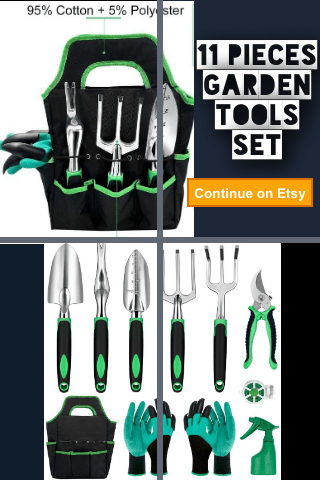 Another reason why a plant may wilt and droop is overfeeding (excessive fertilizer), overexposure to direct sunlight, disease or insect infestation, root rot, and even overwatering!
Check For Yellow Or Brown Leaves
When your houseplant's leaves begin to turn yellow or brown, it may indicate that it is not being watered correctly. In some cases, a thirsty houseplant will begin to grow yellow or brown leaves.
Yer leaves might even start to get dry or "crispy" if not noticed immediately. You need to be aware of your houseplant's daily health, or you could miss any tell-tale signs that you are doing something wrong.
Besides yellow, brown, and dried out leaves, sometimes they are a sign that the plant needs water. Sometimes it could also be an indicator of other issues such as excessive sun exposure, disease, or overwatering. The other techniques can help you determine whether the problem is related to watering or if there is something else going on.
Check For Dry Leaves And Leaf Drop
When your house plant does not receive the right amount and frequency of water, it may begin to dry out, which can lead to leaves dropping off. Occasionally, healthy plants lose some old leaves as a way of regrowing their foliage, so look to determine if your plant is dropping leaves abnormally or not.
In the case of a plant not receiving enough water, it can exhibit excessive leaf drop, which can cause young and mature leaves alike to become wilted and drop. In fact, for an underwatered plant, young leaves seem more likely to wilt and drop.
Ensure that the soil is dry before you make assumptions. Plants can drop their leaves from overwatering too, so you should check the soil to make sure that it is not wet. Wet soil could indicate that the overwatering has caused root rot.
The Color Of The Soil
Using color to indicate soil moisture can help you determine if your plant is starting to dry out. Wet soil naturally appears darker than dry soil, so you can detect that your plant is beginning to dry out based on its color.
To see if any of my houseplants need a more detailed assessment, I like to use the soil color as a quick indicator. I can spot wet soil at a glance, so I know whether they are drying out just by walking past them. When I notice a plant whose soil seems a little dry, I can then assess it further, using some of the other methods to decide if it needs to be watered.
My houseplants are quite numerous, so it is common for me to take a walk and take note of any plants whose soil looks dry. I then continue monitoring these plants over the next few days so that they receive the correct amount of water.
Pick The Pot Up
When house plants have moist soil, they will feel heavier than when they have dry soil. Being familiar with the weight of your plants will help you determine when it is time to water them.
A house plant's weight will vary greatly when water is vaporized, giving you some guidance about when to water it. The lighter the pot gets, the closer you are to watering time.
I use the weight of the pot in conjunction with the appearance of the soil as my first rough check to determine whether the plant needs water. If I am not sure, I will use other measures to assess it more closely.
Use Moisture Meter
Many house plant lovers prefer to use popsicle sticks or chopsticks to test soil moisture. Others, however, prefer soil moisture meters because they are more accurate and scientific.
When it comes to scheduling your house plant watering, a soil moisture meter can be quite helpful. They usually have a scale ranging from 1 to 10. A 1 indicates a very dry condition and a 10 indicates a very wet situation. Many houses have color meters that help determine when to water garden plants and when not to.
What you need to do to check the houseplant's soil moisture:
Choosing a moisture meter is the first step. Most are inexpensive and some also measure soil pH in addition to moisture.
By pressing the probe into the soil, the moisture meter can measure soil moisture. Be careful not to jam the probe into the roots as this will result in an inaccurate reading. Be sure that the probe is about 34% of the way into the soil to get an accurate reading.
After a few minutes, you can remove the device and read the results, but you'll need to interpret the results depending on your plant's water requirements.
Reading Your Plant's Watering Needs More Accurately
The above methods should not be used in isolation, instead you should combine them to make sure you are watering your houseplants at the right time.
If a house plant has dry soil and wilting leaves, it needs watering. But if the leaves are dry and the soil is very wet, the plant is most likely suffering from root rot.
Plants can exhibit a variety of symptoms, so rather than focusing on just one sign, and changing the plant's condition, take a step back and examine the whole plant.
It's important to recognize when a houseplant needs water, but it's also important to understand what factors contribute to how much water they require. Pot size, soil type, temperature, humidity and airflow are a few of the factors that can make a huge difference.
Last Word
When deciding when to water your houseplants, you need to examine each plant carefully, rather than rely on a watering schedule. Your indoor plants can tell you everything you need to know about watering requirements, so pay attention to them over time. They will give you all the information you need to get your watering just right.