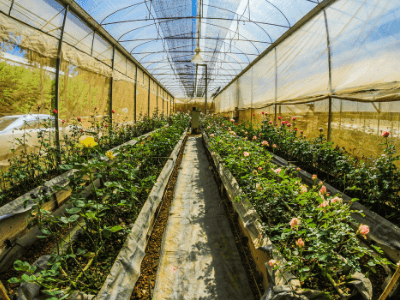 How to use grow tents and choose the one that's best for you?
Choosing a grow tent is one of the hardest (and most expensive) parts of building your dream grow room.
It doesn't help that there are literally thousands of grow tents on the market to choose from, and each one advertises all kinds of features.
"Superior reflection" this, "Heavy-duty" that, and don't get us started on brand names and prices.
Before we dive into the nitty-gritty of grow tents, it's important to share with you three questions we hear every grower ask before they start shopping for one.
They may seem basic, but they clear up a lot of confusion when it comes to what these tents are and how they can help you start getting the yields you want.
This is Sarah's story.
I dreamt to buy a grow tent and building my little gardening heaven. 
But, how to use a grow tent? 
That's the question that kept on holding me back from buying one. 
I was scared that after I bought it, it ends up useless because I can just garden outside. 
It was until my garden got colonized by rats. 
All of my plants were damaged. 
I bought grow tents with a snap judgment. 
It turned out to be one of the best decisions I've ever made!
What is a Grow Tent?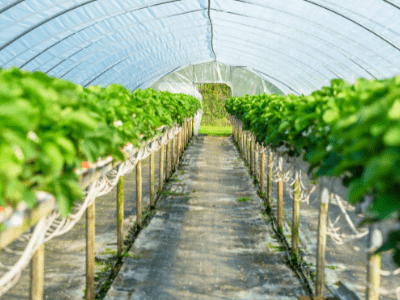 Simply described, a grow tent is a contained enclosure where plants are grown. They aid in the creation of ideal growth conditions for plants while providing you far more control over your garden than, say, growing outside.
A decent tent will be able to insulate against extremes of heat and humidity, as well as provide ample reflection for complete light coverage around your garden, both of which are essential for high-quality harvests.
Why would you want to use a grow tent instead of just growing plants outside?
While growing outside is more cost-effective, it isn't completely reliable.
Growing outside isn't an option for some because they don't have the space.
Indoor grow tents are ideal for people who live in apartments or homes without yards and wish to cultivate their favourite plants but don't have enough room outside.
Even if someone can grow outside, the outdoor environment isn't consistent enough to ensure consistent quality harvest after harvest.
At any time of year, the weather can be unpredictable. That implies changing temperatures, humidity, and CO2 levels, all of which are necessary for producing high-quality crops.
You're also limited to the types of plants you can grow throughout the year, depending on the lighting and external circumstances. Those problems are virtually eliminated when using a tent.
Grow tents let you maintain control over the atmosphere in your grow room, which is essential for producing high-quality crops.
Reflective material ensures that your plants receive complete light coverage throughout the duration of your grow lights' operation.
The cover insulates your garden's temperatures and humidity levels, allowing them to thrive in the greatest conditions possible.
Overall, a grow tent allows you to have complete control over the atmosphere in your garden.
How to Set Up Your Grow Tent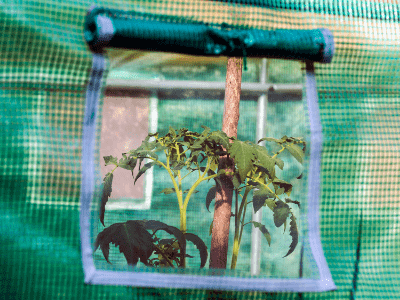 Setting up indoor plants gardening is an easy task for some gardeners. Because they are already familiar with the requirements for erecting a grow tent.
Unless you know what you're doing, putting together a grow tent isn't as easy as it appears.
Before delving deeper, such as determining the best led grow light for a 4×4 grow tent, you must first understand the function of the grow tent. So, what are grow tents exactly? What are they used for, exactly?
In general, the goal of a grow tent is to replicate nature in your own backyard. A grow tent will artificially give everything that nature requires.
The temperature and weather in the grow room will be controlled by the ventilation system.
Various Types of Grow Tents
Grow tents, like LEDs, come in a variety of shapes and sizes. But the most important thing is to figure out which one is suitable for indoor gardening.
Let's look at the indoor grow tent arrangement in more detail:
There's no denying that if you're planning on doing any outdoor gardening, you're completely reliant on the weather.
Even a minor shift in the weather can cost you more than you would imagine. When it comes to setting up a grow tent, the odds of failure are little to none.
Typically, a grow tent is a cloth box with LED lights and ventilation.
Grow tents are made of a material that reflects light and heat back into the box. In other words, the grow tent artificially produces everything that is necessary for a plant.
The majority of newcomers inquire about the many varieties of grow tents. For indoor horticulture, there is just one type of grow tent available.
A grow tent, on the other hand, might have a variety of qualities.
Are you looking for small grow tents or hydroponic grow tents to purchase?
Keep an eye out for the following characteristics:
Removable Floor trays that are waterproof
Doors that are quite large
Quick-access windows
Ventilation ducts that work well.
---
These Are Our Recommendations!
Prices pulled from the Amazon Product Advertising API on:
Product prices and availability are accurate as of the date/time indicated and are subject to change. Any price and availability information displayed on [relevant Amazon Site(s), as applicable] at the time of purchase will apply to the purchase of this product.
Prices pulled from the Amazon Product Advertising API on:
Product prices and availability are accurate as of the date/time indicated and are subject to change. Any price and availability information displayed on [relevant Amazon Site(s), as applicable] at the time of purchase will apply to the purchase of this product.
Preparations for Setting Up Your Grow Tents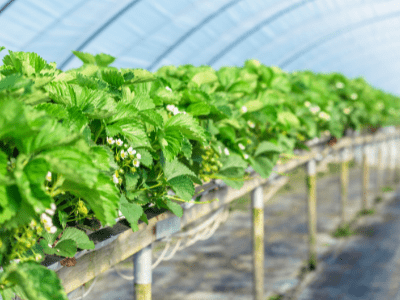 Keep in mind that the grow tent is only the outer framework. You'll need some tools to help you maintain a suitable atmosphere for the plants if you want to undertake reliable indoor gardening.
So, what are the requirements or items required to erect a grow tent? You'll need the following equipment and tools to set up a grow tent for the first time:
Note that not all of the items in the list are required. Experienced growers, on the other hand, frequently employ all of them.
Step-by-Step Guide to Set Up Your Tents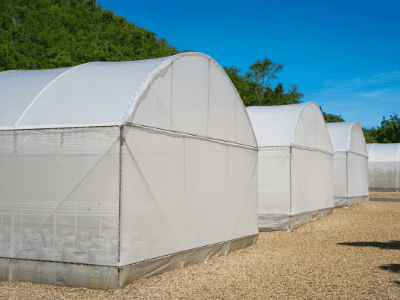 You have all of the materials and tools needed to set up a grow tent. It's now time to make it plant-friendly.
Let's get the grow tent setup started.
1.Make a Room
First and foremost, decide where you want to install your grow tent. This is the simplest of all the steps. There's no need to rush when setting up your grow tent. When putting up your grow tent, pay close attention to the steps below.
Select the area in which you will set up your grow tent. Before you put up your grow tent, you must first choose a location. Many new growers who built their grow tent in a separate room later decided to swap rooms due to problems.
Note that you should select rooms with little or no activity.
The most difficult element of erecting the grow tent is separating the poles. The tent poles are frequently grouped together in a grouping of comparable poles.
It's a good idea to label each pole with a number such as "1" or "A" to assist distinguish them.
There will be connections to connect the poles/bars together to form the grow tent's complete frame.
Now unfold the canvas and completely unzip it. Place the tent frame at the very bottom of the canvas. Instead of being reflected, the bottom of the canvas must be black.
After you've finished with the base, move on to the upper poles, just like you did with the frame base.
Wrap the remaining canvas around the frame. From all sides, the canvas should be slightly tight.
It's time to zip the canvas all the way around from top to bottom.
Lights and extraction are added. Place the drip tray at the tent's very bottom.
The tent's construction is finished! Now, complete your indoor grow tent setup by adding the necessary materials and equipment.
2. Prepare Your LED Lights, Holders, Straps, and Reflectors
The most critical piece of equipment in an indoor grow tent arrangement is the grow lights. Your plant gets its energy and nutrients from light.
To put up a grow tent, you can utilize other sources of light.
LED lights, on the other hand, are far more energy-efficient and easier to install in a grow tent.
If you want to choose the best and most energy-efficient LEDs for your indoor grow tent, you should understand the difference between LED grow lights and normal lights.
The most obvious and simple way to do it is to set up the holder and LED. Simply connect the hood and neatly organize the wiring to the timer and sockets.
Simply screw the LED light into the holder and you're done.
Another advantage of LED is that if you use it as a light source, you won't need to worry about powerful ventilation.
3. Setting Up Ventilation
It's time to set up grow ventilation after you've set up the lights. Make sure your grow tent has adequate ventilation and airflow. Plants, like humans, require oxygen to develop faster and healthier.
Because of the HID grow lights, your tent may become warmer; airflow and ventilation are the only ways for plants to breathe and also help to keep the temperature within the range.
To keep the temperature stable, we recommend using LED grow lights.
Fans can also make use of the tent's exhaust heat. As a result, it is preferable to put up a grow tent fan.
4. Taking Care of the Odors
Your plants may create a strong stench at times.
Cardo odor filters can be used to minimize odor.
This feature, on the other hand, is optional.
You don't need to install any of these filters if you don't care about fragrance or an odor-free atmosphere.
However, we would recommend utilizing charcoal filters once again.
5. Dial In
Dialling In is merely a protocol for doing a safety scan.
The most critical and final step after properly setting up a grow tent is dialing in.
It will determine the balance of environmental parameters such as airflow, humidity, and heat, among others.
In a nutshell, it's similar to alpha testing. You operate it for a while to ensure that all of the equipment and materials are working properly.
That's how you do it the first time you put up a grow tent.
We understand that setting up a grow tent is a difficult undertaking for beginners, but we are confident that if you follow the exact identical instructions outlined above, you will be successful.
That's It!
So, that's everything you need to know!
It's definitely not an easy job to set up the grow tent.
However, the benefit is also great for you and your garden.
Better Start Now Than Never
Now go and do it!
Then, tell us the story about your experience with the grow tent.
We'll keep an eye on the comment box below!
Related Articles for You