By growing plants indoors, you can enhance the design of your home and bring a little bit of nature into the living space, as well as clean the air. As the heart of the house, the living room is often one the first rooms one sees when they come to visit. When you have plants in the living room, everyone knows that you value life and want the home to be a place of refuge for all the creatures that live there. When selecting houseplants for the living room that will thrive, make sure they come from areas that are conducive to their growth. You can learn more about houseplant options by reading on.
Why Use Plants in the Living Room?
People who have limited space to garden, who live in a region subject to unpredictable weather, and those who just absolutely love plants everywhere they go like to include plants in their living room decor. It seems that the very words "living room" suggest things that are alive and influenced by nature. You can choose from a wide variety of living room houseplants. They can be in small pots, grow to the size of small trees, or add a touch of region to your home. You will need to decide what theme or goals you wish to achieve, and then select plants that will thrive in your room's environment.
The addition of plants to a room has several health benefits. Not only do they add aesthetic value, they can also boost oxygen levels within the body. Most homes today contain many items made of manmade materials which emit gasses and accumulate in the air. Dust and other particles are blown in and stirred up when you run your heater. These are inhaled and have a negative impact on your health. During normal operation of engines and equipment, toxic pollutants are released into the house. Each of these situations creates a chemical brew that is taken into your body and that of your family. Toxins can be reduced and air is purified with the help of plants in the living room or elsewhere in the house. Also, there is some evidence to suggest that any living room with plants calms its inhabitants and de-stresses them.
15 Best Living Room Plants to Dress Up Your Space
It's time for a refresh–it's time for some new house plants! It's not just that plants add coziness and comfort to a room, but they are also good for your mental and physical health. Additionally, a now-famous 1989 NASA study found that houseplants can reduce indoor air pollutants such as benzene and formaldehyde. Plants are proven to boost mood and creativity, as well as reducing stress, according to recent research. Besides, less stress is in everyone's best interest these days!
When expanding your plant family, consider your lighting situation before you make a purchase. Plants that prefer bright light generally need windows that face south, where the light is the most concentrated. Alternatively, east- or west-facing windows are also good, but their light is less intense. However, if you don't have windows or as much natural light as you need, invest in a LED grow light! There is a wide range of types available, including floor lamps and lights that clip to end tables or bookshelves. Luckily, there are several plants that can tolerate lower light levels. Moreover, if your pets nibble on plants, make sure to select those that are not toxic if consumed (although any plant can cause tummy aches and GI distress if eaten by pets).
Anthurium
An anthurium's striking heart-shaped flowers remain red or pink for weeks, making it a conversation starter! Whenever possible, it should be exposed to lots of indirect and bright light. It needs a little time to dry out between waterings.
Snake Plant
This is the one to get if you want a plant to grow even if you neglect it! There is almost no way to destroy this plant. The snake plant has dramatic upright spikes and can be grown in low light (though it prefers moderate light if possible). Between waterings, allow it to dry out.
ZZ Plant
Adding a ZZ Plant to any dark corner of your living room will add an attractive touch of shine and wax. Definitely! You can use it in corners that are dark. One of the hardiest indoor plants around, even if you forget to water it for a couple of weeks, it will thrive. It is actually recommended to water only when the soil's top few inches are dry.
Peace Lily
Adding elegance to any setting, peace lilies' shiny leaves and interesting spoon-shaped flowers add elegance. It's fine if you give them low to moderate lighting, though they bloom better when given bright lighting. In between waterings, let the soil dry out.
Pothos
Pothos is almost impossible to kill! A hanging pot or draping its long vines over a bookshelf are both stunning uses for this plant. The plant performs best with moderate light, but it can also tolerate low light. Between waterings, allow it to dry out.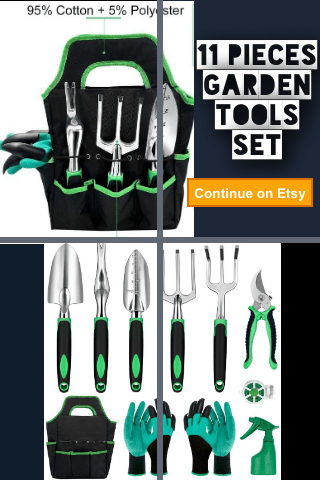 Moth Orchid
Orchids such as phalaenopsis, a delicate-looking orchid with a broad, soft appearance, are much tougher than they appear. Blooming can last several months and they can live for many years! It is best to give them indirect, bright light. Once a week, water until the water is draining from the bottom of the pot.
Aglaonema
Chinese evergreen aglaonema, also known as Chinese evergreen, requires little maintenance in order to keep its appearance. With its silvery-green leaves, this plant is a good choice for conditions that are low-light. Maintain a light moisture level in its soil.
Norfolk Island Pine
A soft needle is characteristic of this delicate-looking pine which thrives in bright sunlight and soil that is slightly moist. Don't allow them to dry out, or they'll drop branches that won't grow back.
Coin Plant
Plants like the coin plant, also known as the pilea, are colorful and add a dash of elegance to end tables. Bright light is preferred by it. You should wait to water the coin plant after it has dried a bit because they dislike staying wet.
Areca Palm
A classic tropical palm makes a statement in bright rooms! Nevertheless, bright light is absolutely necessary for this plant to thrive. It needs a bit of time to dry out between waterings.
Dracaena
Dracaena has an architectural shape and prefers moderate to bright light and medium to moist soil. Various forms are featured, as well as an almost Dr. Seuss-inspired vibe. Make sure you don't overwater the plants, as they'll get annoyed and drop their leaves.
Maranta
Maranta plants, commonly known as prayer plants, have pretty, veined leaves that curl up to form a shape when it gets dark. If you give it moderate light, it's a relatively easy plant to take care of. A little dry time is recommended between waterings.
Spider Plant
Hanging baskets or shelves where the leaf can drape down work best for spider plants with their arching, strappy leaves. Lights with bright colors are preferred, but they can adapt to low lighting. You can cut off the cute little plantlets once they develop roots that can be placed in another pot of soil to grow new plants!
English Ivy
A potted or hanging basket would look great with this hardy plant. Especially attractive is the variegated variety. Spring and summer should have moderate light, and fall and winter should have bright light. You should wait a few days before watering a dry plant.
Fiddle-leaf Fig
Plants like fiddle-leaf figs are one of the most popular items on social media, and they are a sophisticated addition to any living room that has lots of indirect light. Ensure it gets regular watering, but do not over-water, otherwise it starts dropping leaves. Plants like this one can be a little finicky, so beginners or plant parents with little time often find they can't take care of them.