Deserts and semi-deserts are natural habitats for succulents. Succulents have been grown in gardens for centuries, but just recently have they become popular as indoor plants.
For those who are wondering, I will respond as follows:
Is it possible to grow succulents indoors? You can indeed grow succulents indoors. In fact, they have extremely low water requirements, especially under indoor conditions. They are, therefore, one of the best plants for growing indoors. Plants such as succulents require little maintenance compared with tropical plants. In addition to their unique look, they are also characterized by vibrant colors that instantly bring a place to life.
In addition to being beautiful, succulents also help clean the air and remove pollutants like toluene and benzene.
Are succulents able to live indoors without sun? Do indoor succulents require sunlight?
Regardless of how low maintenance a succulent might be, it still needs sunlight to produce its own food.
In the absence of sunlight, their growth will be stunted.
Sunlight deprivation can cause the plants to stretch in search of as much light as possible, and may even cause them to die.
It is true that indoor succulents need sunlight in order to flourish. In fact, most succulents prefer indirect sunlight over direct sunlight. The best place for them is near a window or a balcony that receives direct sunlight throughout the day.
Which succulents are best for indoors?
If you keep succulents near windows or balconies that receive sufficient indirect filtered sunlight, most can be kept indoors successfully. The few succulents that can thrive under minimal sunlight conditions include those that are low light-friendly.
Low light succulents you can grow indoors include:
Aloe Vera
Snake Plant
Hawaorthia
Echeverias
Schlumbergera
Ball cactus
Ponytail Palm tree
Lace Aloe
Senecio rowleyanus (String of Pearls)
Bear Paw
Kalanchoe blossfeldiana (Flaming Katie)
Euphorbia milii (Crown of Thorns)
Can Succulents Grow indoors in Darkrooms?
The low light friendly succulents can grow under low light conditions, but they will require some sort of light source in the room to remain alive.
Dark rooms are not the same as low light rooms, a difference exists between these two conditions. It is important to provide bright indirect light for succulents so that they can thrive. 
It is best to keep them in a room with plenty of sunlight, such as a room with a south or east-facing window.
The balcony is a perfect place to keep them.
If your rooms are really dark, you can use artificial grow lights for better results.
How long do succulents live indoors?
There are a variety of factors that determine this:
The kind of succulent you have in the first place
Some succulents, such as barrel cactus, have been known to live for over a century, while hens and chicks only live three to five years.
It depends on the type of succulent on how long it can live.
One of succulents' greatest advantages is their ease of propagation.
Plants can literally produce multiple offspring from the same mother plant.
Both healthy leaves and stem cuttings can be used to propagate succulents.
It will be useful to take the whole plant and propagate it in another pot once it has grown fully.
 Sun Exposure
In low light conditions, succulents can adapt easily to their environment and thrive indoors.
You need to provide bright light to the plant, however, if you want it to thrive.
Underexposure to sunlight can stunt the growth of the plant. This can result in dormancy, and eventually it will die slowly.
The Drainage System of the Soil
In order to maintain succulents, a mixture of soil that is drainage friendly is most important.
Plants that like damp soil, such as succulents, are prone to root rot and should not be grown in normal potting soil.
Succulents should always be grown in cactus mix soil.
It is also possible to prepare your own soil by mixing potting soil with inorganic components like coarse sand, volcanic rocks, pebbles, and pumice in a 1:1 ratio. After watering the plant, these components will allow enough time for the roots to absorb water and allow the soil to drain quickly.
Watering Schedule
A succulent, unlike a tropical plant, does not require watering every day.
It has fleshy leaves and grows in areas prone to drought, so they can store water and drink it for days.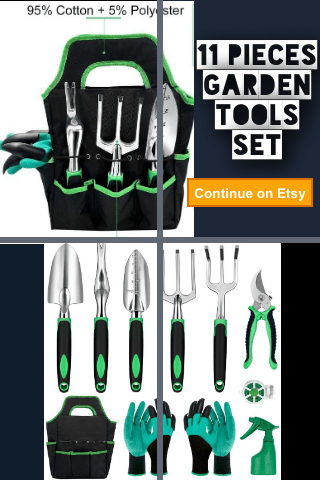 Succulents should only be watered when the soil is extremely dry.
If in doubt, do not water your plant. Overwatering will cause root rot and eventually kill the plant.
Overwatering would not be tolerated but underwatering would be. For safety, check the soil moisture with a moisture meter and water according to the reading.
Exposure to Fungal or pest manifestations 
A succulent can be prematurely killed by fungal and pest manifestations.
Make sure the plants are not overwatered and keep an eye on their health.
Dead leaves and branches invite fungal gnats, so get rid of them every week.
Make sure the soil mix you use is of the best quality and properly sealed.
Plants are only able to absorb water through their roots, not their upper parts.
Can Succulents live inside & grow under LED light?
Artificial LED lights can be used in homes without enough sunlight to grow succulents.
In most cases, 14 to 16 hours of grow lights are equivalent to 4 to 7 hours of bright indirect sunlight.
Keep them out of light for no more than 16 to 18 hours as absolute darkness for 6 to 8 hours is essential for their optimal growth.
A LED grow light is cheaper and lasts longer than a fluorescent light. They have bright blue and red lights and last longer on a battery than fluorescent lights.
Blue light helps the plants grow stronger, while red light keeps them in shape while preparing them for blooming season.
In most cases, succulents can be kept in the balcony or near the window without LED lights, and they do well when placed near the sun. You can, however, use LED lights if your succulent needs a lot of sunshine due to frost during the winter.
FAQ:
When should succulents be Repotted?
You should consider repotting your succulent for the following reasons:
Overwatering and root rot are evident in the succulent.
Drainage is not possible with the current soil mixture.
Normal maintenance (repotting every two years is healthy)
If your succulent shows signs of overwatering, carefully remove it from the soil and inspect it for root rot. The soil and rotten portions of the plant need to be removed from the whole plant body if the plant shows signs of rot. Also, a new potting mixture needs to be used.
The soil mixture should be of a cactus variety to facilitate drainage.
It's better if the pot has drainage holes in it since succulents do not like moisture in the soil, so they can get rid of water faster.
How do you care for indoor succulents?
You will need to know what you need to do to grow a particular variety of succulent. When purchasing it from your local nursery, you can ask questions about its sunlight, watering, and fertilizer requirements.
Keep the lamp in a room in which it receives plenty of sunlight, and be on the lookout for signs that it may be stretching.
When the ground is dry, water the succulents. During growing seasons, succulents need more water than in winter.
You should plant it in a cactus mix soil and use a terracotta pot if possible as it allows for better water drainage.
During the dormancy period, do not fertilize it with a balanced fertilizer. Fertilize it before the growing season begins.
Conclusion
In conclusion, succulents are an excellent plant to grow inside. So, to summarize, the answer is yes, succulents do survive inside."
Indoors, they can not only thrive, but also grow. No matter how busy your schedule is or how little gardening experience you have, succulents can make the ideal plants for you.
It is possible for them to tolerate neglect to some extent, and they have fewer desires than other species.
You can help them take care of themselves as long as they are given the basics.
Which succulent do you intend to grow indoors? Is it one of the ones listed above, or is it another one?
If you have any questions about growing succulents indoors, please feel free to comment below!
______________________________________________________________________________________________________________________________
There are still many recent and interesting articles about Snake Plants..
..as well as other unique information from All Things Gardener..
For further information and other inquiries..
..you can contact us here