A succulent plant, Sansevieria cylindrica is commonly known as cylindrical snake plants or African spear plants.
Sansevieria cylindrica is really one of the easiest snake plants and it's also one of the hardiest snake plants too. Its decorative spikes, combined with its hardy nature, makes it a good choice for beginners but also for more experienced indoor plant keepers!
Learn everything there is to know about caring for Sansevieria cylindrica and how to grow Sansevieria cylindrica in your home .
Sansevieria cylindrica care
Sansevieria cylindrica is naturally found in South Africa, as previously mentioned. The plant is fully adapted to a dry, sunny environment which means its natural habitat should be imitated as much as possible to grow it successfully at home.
This means a well draining soil, a lot of sun, and not too much water are what this plant requires.
Sansevieria cylindrica location and temperature
However, Sansevieria cylindrica does have some requirements, especially since they are adapted to hot climates.
Location
Although Sansevieria cylindrica can survive super low light levels (it's on the list of super low light plants for good reason), it prefers bright lighting and plenty of sunlight.
If you keep your Sanseviera cylindrica in darker areas, it won't grow one bit, so make sure it is placed in a sunny location.
Plants like this don't need extra humid conditions, so humidity is not a big issue for them. As long as the surrounding air doesn't get too drafty, the heat pump can survive in relatively dry air. The most important light factor in choosing a good location in your home is the amount of light it gets.
Temperature
Due to its natural environment, Sansevieria cylindrica will not thrive in low temperatures. Room temperature is fine.
The plant can be kept outdoors during Summer as long as the temperature does not drop below 55.5 °F/13 °C.
Planting Sansevieria cylindrica
Soil
Sansevieria cylindrica needs a certain kind of planting like all succulents.
Drainage is crucial for keeping any succulent happy, and Sansevierias are no exception. Unless mixed with sand and/or perlite to enhance drainage, normal potting soil retains too much water.
Succulent soil mixes are readily available that contain a specific mixture made for Sansevieria.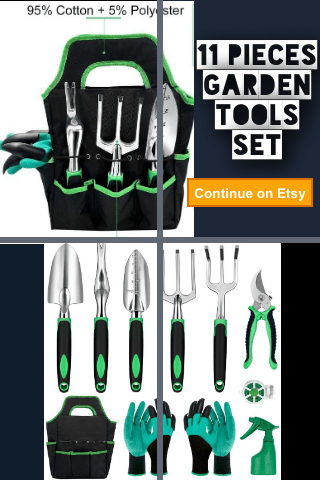 Planting
Every planter should have a drainage hole, so that any excess water can drain quickly. Despite what many experts believe, an unglazed clay pot is the ideal container for succulents since it allows water to evaporate.
Sansevieria can be very slow to grow, especially under low light conditions. If you have outgrown its pot or if its roots are becoming too cramped, you can repot it during Spring.
Make sure not to damage the roots too much and water more sparingly until the plant seems to be adjusting to its new pot.
Watering Sansevieria cylindrica
Knowing how to water a Sansevieria cylindrica properly can be a challenge for most succulents, but it is particularly problematic because it hates to be overwatered.
The key to watering this plant correctly is not to water it too often: they can go without water for a long time and watering too little can be better than watering too much. Constantly soggy soil will quickly prove fatal!
During Summer, water once every other week, and once a month or even less during Winter. Make sure the soil is thoroughly wet and then let it drain and dry properly. 
Feeding Sansevieria cylindrica
Sansevieria cylindrica needs fertilizer (hopefully) every other watering during the spring- and summertime.
Buying Sansevieria cylindrica
Some stores will sell Sansevieria cylindrica "normally", however most will sell it braided. Although a little harder to find than other Sansevieria varieties, this one is certainly not too rare.
Are snake plants toxic to cats and dogs?
Snake plants (Sansevieria) are shown to be toxic to both cats & dogs by the ASPCA. Avoid using this species!
______________________________________________________________________________________________________________________________
There are still many recent and interesting articles about Snake Plants..
..as well as other unique information from All Things Gardener..
For further information and other inquiries..
..you can contact us here