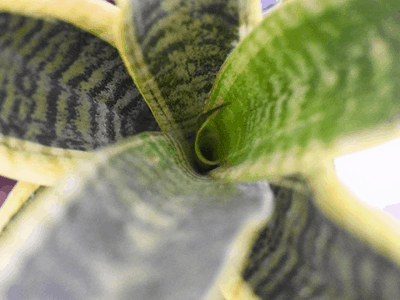 Forgetful growers and beginners love the Snake Plant…
… since it keeps going strong no matter how many times they fail.
However, not every snake plant hobbyist is successful…
Hear it from James!
I am well aware that the famous snake plants are easy maintenance houseplants…
I've been told over and over again that I must've been a very bad gardener…
… knowing that I've killed – or more specifically overwatered – my snake plant.
Honestly, it's not entirely my fault, isn't it?
I am a total rookie in the gardening field…
… and nobody near me had taught me anything about gardening.
Well, I should've been more aware of what I'm putting myself into…
… before actually putting myself in it.
Anyways, despite my failure, I've managed to revive my snake plant!
At least, give me some appreciation for doing so…
Oh poor James…
Does it make sense to save snake plants that are dying? Let's find out!
When stressed, a snake plant usually shows some visible signs…
Take the steps necessary to save your snake plants from dying if you identify these visual cues…
Plants can thrive in extreme weather conditions, but we should never force our plants to endure them…
Snake plants can become stunted if they are stressed…
… or if they have not been moved from their native place.
Regardless of how old the snake plant appears, it can still be saved. So let's get started.
7 Signs Your Snake Plant Is Dying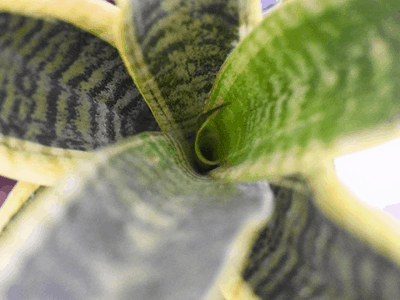 This plant is well-known for its ability to survive drought conditions…
It is most commonly affected by an overwatering situation and root rot…
When neglected in the overwatering condition, the plant will develop root rot…
… which leads to a pest problem, which is far worse and nearly impossible to get rid of.
The snake plant sends us a number of signs before giving up on us for good…
You'll need to decipher the signs, and we'll help you through this guide…
However…
Please don't try and fix everything at once and proceed gradually instead…
An overstressed plant cannot endure too many changes and has to be kept well-informed…
You can see which plants are in danger and need your attention in the list below…
A short overview of the signs and the causes will be given…
… along with some tips on how to prevent the problems.
Leaves Turning Brown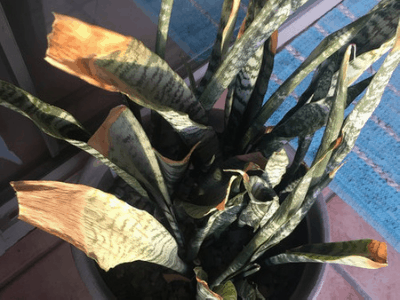 Leaves of snake plants can be tan or brown depending on the kind of brown leaves present…
These diseases can result from a number of factors…
It is clear, however, that pests and over-watering are the two most critical causes…
Overwatering
Snake plants are drought tolerant; however, they are unable to tolerate excessive water…
Water the snake plant after it has completely dried out to ensure a healthy plant…
Snake plants do not require much water since they are succulent…
Succulents store extra water in their leaves, stems, or roots, which gives them the ability to survive a while between waterings (sometimes a month or more).

Andrea Beck from Better Homes and Gardens
These plants are best kept in pots with good drainage systems…
Snake plants placed on a still water surface will experience overwatering and risk developing root rot…
By feeling the soil, you can avoid over-watering situations…
Don't water the plant immediately if you see the topsoil dry. Check 1-2 inches below the soil…
Water the plant when the soil feels completely dry, and then only…
Occasionally overwatering will cause brown spots on the leaves, called leaf blight or edema…
When you see brown leaves, take action. Overwatering may result in the death of a snake plant…
Therefore, it should be avoided at all costs…
Pests
However, snake plants may be susceptible to pests that are transferred from plants infected with them…
When plants are overwatered, they are prone to develop root rot and then likely become infested with pests…
Aphids and spider mites, which are primarily found on young leaves, are commonly known to attack them…
There may be white spots on the leaves that indicate spider mites…
… or furry cotton balls that indicate mealybugs, which indicate infested plants.
Plants' leaves will become yellow and brown when the pest attacks them…
There are two methods we can follow in order to avoid this situation:
Use of pesticides
Organic methods
If the snake plant bugs are removed with light pesticides, we will not need to destroy the plant…
The best way to get rid of pests is to follow the instructions on the pesticide…
The second method uses a solution made up of neem oil and lukewarm water that may fix the problem…
Mix neem oil into lukewarm water and use to treat mosquito bites…
Neem can harm beneficial insects as well as pests. Neem oil can also be used to manage some fungal disease issues, such as powdery mildew. It works by preventing the germination and penetration of fungal spores into leaf tissue. Neem won't "cure" a plant that is already infected with a fungal disease, but it can help limit the spread of the disease to healthy tissue.

University of New Hampshire Cooperative Extension
We suggest following this process…
… for two weeks as the snake plant's leaves contain eggs laid by the pests.
The eggs on the snake plant will be properly removed if this procedure is followed for two weeks…
Do not overuse pesticides when using them on plants…
The plants already have stress, we do not need to upset them even further…
My preference for organic food is always all-natural, and I suggest that you do the same…
White Spots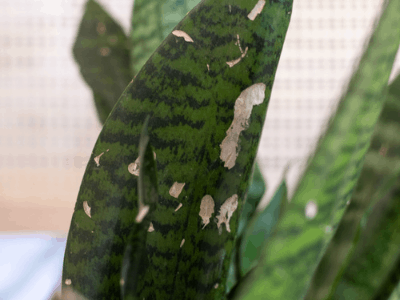 Because snake plants easily get overwatered or move from one extreme to another, they are vulnerable to disease…
The first thing that should come to your mind whenever you see white spots on your snake plant leaves is isolation…
It will help curb the spread if the plant is isolated from other plants nearby…
The mildewy spots are known as powdery mildew and usually begin with a few spots on the leaves…
If left untreated, they spread across the entire plant…
A cooler environment and fluctuating temperatures can cause it, just as the first sign of powdery mildew…
This problem is caused by water droplets on the leaves. However, it is actually a fungus…
It is necessary to follow the following steps in order to cure this:
Take three teaspoons of baking soda
Take one teaspoon of vegetable oil
If you want to add liquid soap, we can add one teaspoon to the solution.
Mix the solution in 1 liter of water
Keep the solution in a spray bottle
Apply the solution after sunset to the entire plant.
Because the solution is made with vegetable oil so that it can stay on the leaves…
… it is crucial to spray the plant after sunset because otherwise it can burn the leaves.
You can also use fungicides to deal with the problem…
However, use a lighter dose that will not affect the plant…
It is best to isolate the plant to stop the spread of the powdery mildew on other plants…
Curling Leaves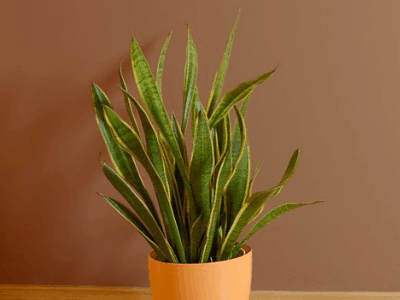 There are several reasons why the snake plant's leaves curl.
Pests
Snake plants are vulnerable to pests such as aphids, spider mites, and mealybugs…
The snake plant's leaves lose their variegation and turn yellow when attacked by these pests…
If the yellow leaves are left untreated, they often turn brown and often start shedding…
The plant needs to be isolated and its leaves must be discarded to prevent the situation…
A neem oil solution or a mixture similar to the one discussed above can be used to treat powdery mildew…
The market is also stocked with pesticides; however, the instructions on the label must be followed…
Keep the snake plant safe from extra pesticides as it could stunt the plant…
Environmental Changes   
The snake plants are considered to have undergone changes to their environment…
There might be a situation where we would like to move our snake plant outside…
… since it thrives in the most aggressive conditions.
Moving plants to our yard needs to be done gradually…
… because plants do not like to move rapidly from one extreme to another.
Being able to adapt to a different environment is hard for a human, and the same is true for plants…
If we want to move the plant to the yard…
We will need to give it one hour of direct sunlight every day…
Then, increase the time progressively over the course of a week…
After that, the plant should be able to adapt to the changes and be ready to move to the yard…
Growing plants in their natural environment is just as important as cultivating them…
It is the same process in moving snake plants to low light conditions from the yard…
The plant needs to receive less direct sunlight and be moved inside…
Too Much Water
We will have to tackle the overwatering issue based on the snake plant's succulent nature…
Set up an irrigation schedule
Feel the soil; follow the rule.
Leave the plant for a few days if the soil feels wet, and water after that.
Be sure to clean drainage holes.
Make sure your potting soil is well-aerated.
We will be able to overcome overwatering issues if we follow the above steps…
… and the plant should thrive as a result.
We do not want our plant to stay overwatered, as that will cause a root rot situation…
Once the root rot occurs, it is very difficult to recover the plant…
To sum it up…
It is always better to prevent than to solve a problem…
This also applies to your snake plant…
When you sight on these 7 signs already, do something about it…
… before you regret your decision not to.
Conclusion
There are still many recent and interesting articles about Snake Plants…
… as well as other unique information from All Things Gardener.
Check out more of our posts like this one here!
I hope you can now take care your snake carefully and grow it big!
Thanks for reading this article! Bye!
Related Articles!