The plant treatment of jade is easy and straight forward. Of course you need tips and guide for it.
Many citizens in their homes and office love growing it and are regarded as tokens of good luck.
Although its okay if you don't have any understanding for the proper treatment and management of this plants.
This post will help you out to understand it way more better than now!
Below I will tell you a good tips and guide for having a Jade plant
However, there's a thing that you need to know first.
They are vulnerable to unnecessary condition and disease. As with all succulents overwatering is sure to be fatal,
so we need the keeping the soil too dry rather than too wet.
It must also grow to their maximum potential by taking plenty of sun.
Will it have a good benefit for it?
If the right conditions are met, you will be doubled by an incredible succulent that can easily be propagated…
…which will give you many additional plants to spread around your place. Here are some tips and guide…
that can help you to take care of this famous plant as a trending houseplant nowadays.
Before jump into the tips and guide, there's a story that you need to read it first
Let us hear Sakaya's story
There's a lot of things that changed me in this 2020
Cause of this pandemic, I have a lot of time for myself. Its so refreshing from the first time…
No more chasing train, no more frustrating about traffic jam, no more inhaling pollution…
No more hearing horn after working hour, now its way more peace than usual…
But there's something missing need a company, cause I'm alone in this flat after all…
Yeah, I know that's lame, but it's all change. After I found and have, a Jade Plant…
It's my very first time to have and take care of the plant. Man, after all trial and error…
Now it's growing so big, I never thought its gonna be so big like this.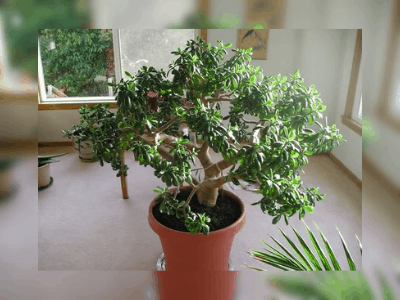 Here's the important things…
Learning about the care and maintenance of Crassula ovata is easy. The most important factors to consider when growing is :
Water, Light, Temperature and Humidity, Soil, and Fertilizer.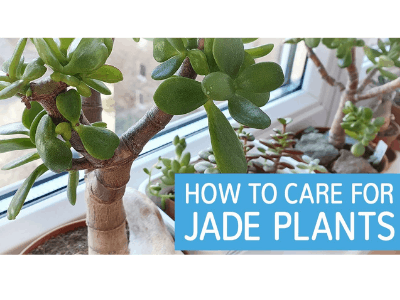 Now are you ready getting tips and guide for this?
Keep Reading…
Watering is The Most Important!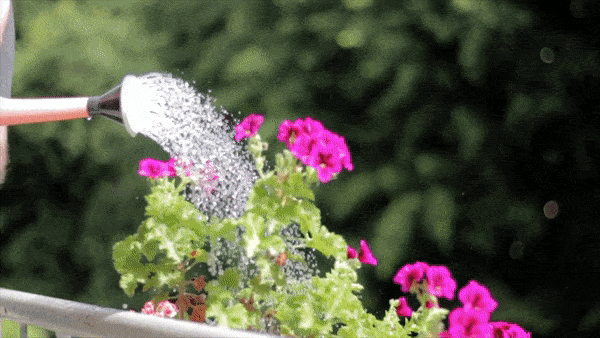 When you care for jade plants, one of the most important aspects is to ensure they are well watered.
Do not cause a it to dry out entirely. But don't water it too much, as it could cause root rot.
Do not ever regularly watering your plant.
Instead checking the soil condition is the best way to watering this houseplant.
If the surface of the soil is just dry to the touch, water your jade plant instead.
If there is so little water in your jade plant, it drops its leaves or it has leaf spots.
It is very important to water jade plants correctly
During the spring and summer..
..when the plant is actively growing..
..it will require more water than at other times of the year.
You should water it deeply..
..then wait until the soil is mostly dry before watering it again.
This means you might need to water it once a week or once a month depending on how fast the soil dries out.
The plant may go dormant in the fall and winter..
..causing its growth to slow or stop altogether.
You can water it less frequently during this time than in the spring and summer..
..allowing the soil to dry completely between waterings.
Large, well-established jades may only require one or two waterings throughout the dormant period.
While watering your plants, avoid splashing water on the leaves, as this can expose them to rot in a humid environment.
Because jade plants are sensitive to salts in tap water, use distilled or filtered water if your tap water is not ideal.
If the plant begins to drop its leaves, shrivels its leaves, or develops brown spots, it needs more water. 
The plant is receiving too much water if its leaves become squishy and waterlogged.
If possible, feed jade plants sparingly with a diluted mix of a cacti or succulent fertilizer.
You should keep the plants away from drafty areas and away from cold windows during the winter.
Go On…
Good Lighting for Jade Plant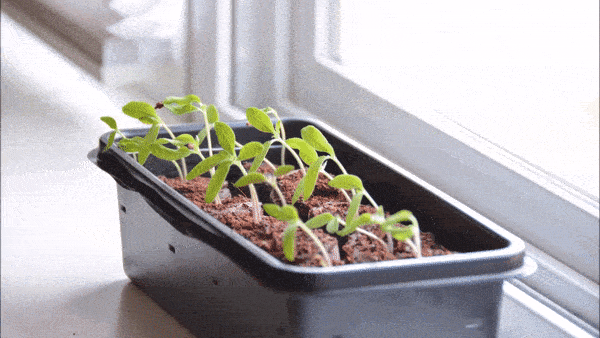 Jade plants need sunshine, and particularly young plants can expose themselves to bright,
indirect sun to thrive. Jade plants young and old should get 4 to 6 hours of sunshine everyday…
…but the plant should be shielded from direct sunlight.
Direct sunlight can destruct the new unrefined plants or make them red on older plants.
What grow light do I need?
In order for succulents to live and grow, they need sunlight..
..but it can be difficult to get enough light for them when they're indoors.
Light fixtures indoors may be too dim and also, at times..
..in the wrong wavelengths for their intended purpose.
In fact, even window sills don't provide as much light as they seem, since the glass filters most of it.
Although some succulent varieties tolerate low indoor light (Jade, Haworthia, and Gasteria)..
..most varieties stretch and fade when kept indoors permanently.
A light source is recommended for growing sun-loving succulents indoors.
Fortunately..
..there are many types of grow lights available that mimic the sun's photosynthetic spectrum..
..and provide your plants with artificial sunshine.
THE RIGHT LIGHT
Light Output
Luminous output or brightness is measured in lumens.
Because we can't objectively measure brightness..
..it's important to check out the specifications of a grow light before purchasing.
Choose a grow light that provides 300 – 800 lumens per square foot.
Wattage
The wattage of a lamp does not indicate the amount or quality of light it produces..
..only the amount of electricity it uses.
But energy efficiency can also be measured by considering the lumens per watt of a grow light.
Light with a higher lumens per watt is more efficient.
Full Spectrum
In the visible spectrum of light, we see different colors.
The blue wavelength helps plants grow while the red wavelength induces flowering.
While grow lights that produce only red and blue light can be slightly more effective, full spectrum..
..white lights support healthy plant growth without the bothersome purple light.
Color Temperature
Using Kelvin, lights can be classified as "warmer" or "cooler."
Low Kelvin values indicate warmer..
..red light whereas high Kelvin values indicate cooler, blue light.
In grow lights, the visual temperature tends to range from 2200K – 7500K.
The light spectrum used for succulents can range from 3,000K to 6,000K, which can support healthy growth.
TYPES OF GROW LIGHTS
Depending on the purpose, size, and look of the lights..
..there are a variety of grow lights to choose from.
Find out which types of grow lights have pros and cons by reading on.
Light-Emitting Diodes (LEDs)
White LEDs with full spectrum are recommended.
Use bright light but not much heat to avoid cooking plants.
Long-term energy efficient and low-cost
Fluorescent Grow Lights
Recommended: T5 tubes
Can be fairly cheap in the short-term
Bulbs have a shorter lifespan than LEDs
High-Intensity Discharge (HID) and Metal Halide
Recommended for large, commercial grow operations
Produce the highest amounts of light and heat
Lights that consume the most energy and result in high electric bills throughout their lifespan are the most inefficient.
HOW FAR AWAY SHOULD THE LIGHT BE?
Your grow light should be positioned between 6.0″ to12.0″ from your plants.
For brighter light over a smaller area, you can keep the lamp closer..
..or farther away for less intense light over a larger area.
HOW MANY HOURS OF LIGHT?
For the first 12 hours, keep the light on, then turn it off for the next 12.
During this period of darkness, the succulent is able to absorb carbon dioxide.
It is therefore able to photosynthesise.
Keep an eye on your plants and pay attention to signs of too much light or too little light.
Adjust the duration of the light accordingly.
WHICH GROW LIGHT SHOULD I GET?
Many grow lights are currently available on the market..
..so you have many options to choose from for a variety of growing conditions.
In our testing, three products stood out as the best in different categories.
We conduct unsponsored reviews and are solely based on our own experiences during trials.
---
For small setups: Sansi LED Bulb
Dimensions: 4.5″W bulb in an 8.5″W reflector lamp
Price: $26 bulb + $10 reflecting clamp lamp
Brightness: 1,600 lumens
This is a full spectrum..
..white LED light bulb you can plug into any lamp of your choice.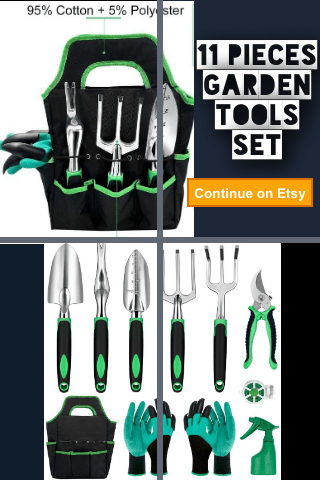 Small enough to light a few containers of succulents or a few plants that already receive some natural sunlight.
Adaptability and the fact that the bulb is inconspicuous make us fall in love with it.
For large setups: Durolux LED Panels
Dimensions: 4.0'L x 1.9'W with adjustable chains for hanging and a 6.0'L power cord
Price: $71
Brightness: 14,000 lumens
You can keep a lot of succulents indoors with this high quality and affordable option.
A plant collection of 8 square feet can comfortably be housed.
Although the plants beneath it should have similar light requirements, it works well as a shelf hang.
You can also purchase a panel with double the number of LEDs for $90.
Our favorite version in full sun is the brighter version for species such as Echeverias and cacti.
For classy setups: Soltech LED Aspect
Dimensions: 5.8″L x 3.8″W x 3.8″H with a 15.0'L power cord
Price: $150
Brightness: 2,000 lumens
Among the most stylish can lights on the market..
..this one is small, hanging and makes a statement.
The unit provides enough light for a couple medium-sized plants while looking great doing it.
Soltech also offers 4,000 lumens for $200 which produces a brighter light.
Another important thing…
When choosing a mixture to house your jade plant in a succulent-specific blend is your best bet.
Ideally, the soil should have a neutral to slightly acidic pH level and drain well…..
…in order to prevent excessive moisture from accumulating and leading to fungal growth.
If you end up using an all-purpose potting mix instead, add some perlite to help assist with drainage.
Additionally, you can house your jade plant in a terracotta or clay vessel to help wick extra moisture from the soil.
Overwatering is the biggest threat to potted jade plants..
..and being planted in the wrong kind of soil can exacerbate the problem.
Commercial potting mixes that are moist and water retentive are usually bad for the roots of succulent plants..
..such as the jade plant.
In excessively wet soil, there is a risk of developing "wet feet,"
..which can cause fungus diseases and roots to rot, leading to leaf wilting and black circles on the leaves.
It must be kept in mind that the jade plant is a tropical succulent and not a desert cactus..
..though they may be distantly related.
Jade plants must be watered regularly and their soil must remain lightly moist at all times..
.or they will shrivel from dehydration.
This is why a tropical succulent requires just the right amount of moisture-retaining soil.
For your jade plant to thrive and grow properly..
..you must choose a soil blend that drains evenly and thoroughly and has a loose..
..grainy texture that won't clump or become soggy.
Characteristics of Required Soils
For jade plants, their only soil requirement is rapid drainage.
Originally from South Africa, jade can thrive in low-fertility soils such as rocky, sandy terrain.
Jade plants tend to be top-heavy and have shallow roots. This makes them prone to tipping over.
Jade plants prefer soil that contains more organic matter, which anchors them better.
Jade plants can grow in acidic or slightly alkaline soils but suffer nutrient deficiencies..
..or toxicity in extremely low or high pH soils.
Mixture of soils that is suitable
Most commercially available potting soil mixes designated for cacti and succulents are suitable for jade..
..although a small amount of organic matter may benefit the plant.
An ideal soil for jade would contain 1 part peat moss, 1 part organic matter, and 3 parts coarse sand.
A suitable growing medium for bonsai jade would include 1 part organic material like coir or pet moss..
..1 part crushed cinder or pumice, and 1 part crushed quartz, decomposed granite or a similar material.
What to look for when soil problems arise
Root rot is common in jade plants and is caused by excessive watering or heavy, poorly draining soil.
The stems and leaves of a jade plant with root rot will darken and become mushy, the leaves may drop..
and the roots may become brown and mushy rather than light-colored and firm.
When left untreated, jade generally declines and dies.
Jade plants can suffer drought stress if their soil mix contains little..
..or no organic matter and has a limited capacity to retain water.
In extreme drought conditions, plants can die.
Symptoms of drought stress include stunted growth, discolored leaves, leaf drop, and leaf drop.
Important Considerations for Soil, Fertilizer, and Containers
Jade plants benefit from an application of balanced houseplant fertilizer every few months..
..when they are actively growing.
When a jade plant is grown for several years and fertilizer is occasionally applied..
..salt accumulates in the soil.
No matter how often fertilizers are applied, a prolonged watering will eliminate problematic salts from the soil.
Jade plants must be grown in containers with several holes to ensure excellent drainage.
Occasionally repotting jade plants into larger containers is also beneficial.
For full tips and guide about choosing the right soil for Jade Plant
You can go to this link, don't hesitate to click it! There's a bunch of tips and guide there!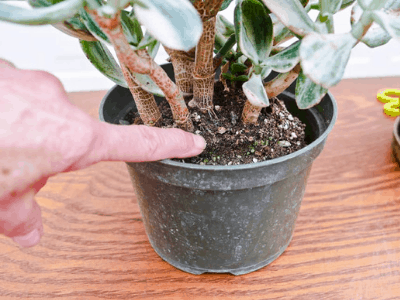 Keep on…
Good Temperature for Jade Plant
Jade plant care instructions say that jade plants do best in day time temperatures…
…of 65-75°F(18-24°C) and 50-55°F(10-13°C) at night.
In other words, if you have a lot of sunshine, you'll be better at higher temperatures.
A big note to remember, jade plants are not resistant of frost.
Meanwhile when the temperature is below or below 50 degrees Fahrenheit put them indoors if they are held outside.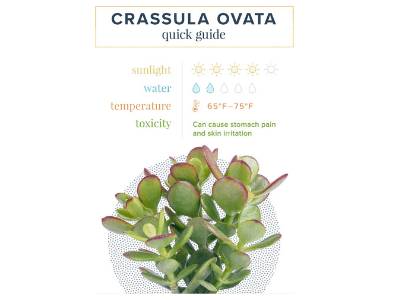 If your house is warmer than this, don't worry.
As long as the houseplant gets enough light, it should still survive.
It is especially important to protect it against the cold during the winter months.
Keep its leaves away from drafty spots and away from chilly windows.
Last but not least…
A Good Way to Fertilizing Your Jade Plant
Fertilize your jade plant around every six months once for proper jade plant treatment.
Use a water solution fertilizer that is balanced.
It is important to remember that your jade plant should be regularly watered and watered with fertilizer water.
A little tips and guide:
Do not make your jade plant fertile if the soil is dry, as it damages the roots.
In the growing season, many people feed their succulents.
Feed it with a controlled release fertilizer at the start of the season or with a poor fluid solution…
…each week for the most successful Jade plant growing technique.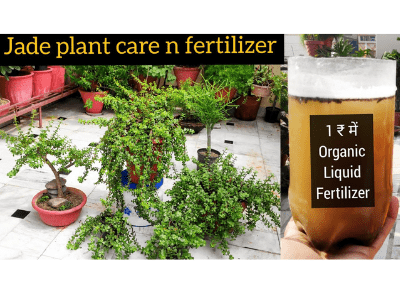 In the end
Alright! This is the summary for our tips and guide that you have learn.
First of all Jade Plant is very easy to grow, but need super caution for some matter.
Lets sum up the things that we have learn today and handle it with care.
Its also little bit fragile to disease and some bad environment.
There's 5 things that you need to be aware for handling this sensitive houseplant.
and if you fail to keep this plant alive, we still have a tips and guide on how to revive your Jade Plant.
Enough the tips and guide, lets end this up.
So, having a Jade Plant is a good enough for us to accompany for us.
Water, Light, Temperature and Humidity, Soil, and Fertilizer and keep us busy in our quarantine time.
Although its have a lot of preparation, but in the end as we can see from Sakaya's story.
Hard work will never deceive the result in the end.
Or maybe you have a question about something about this topic?
Or maybe you got another tips and guide about this? Either way go ahead and leave a comment below right now!
Or do you have any stories about your gardening time during quarantine?
Hope this tips and guide help you out!
See ya next time!
Related Articles For You!