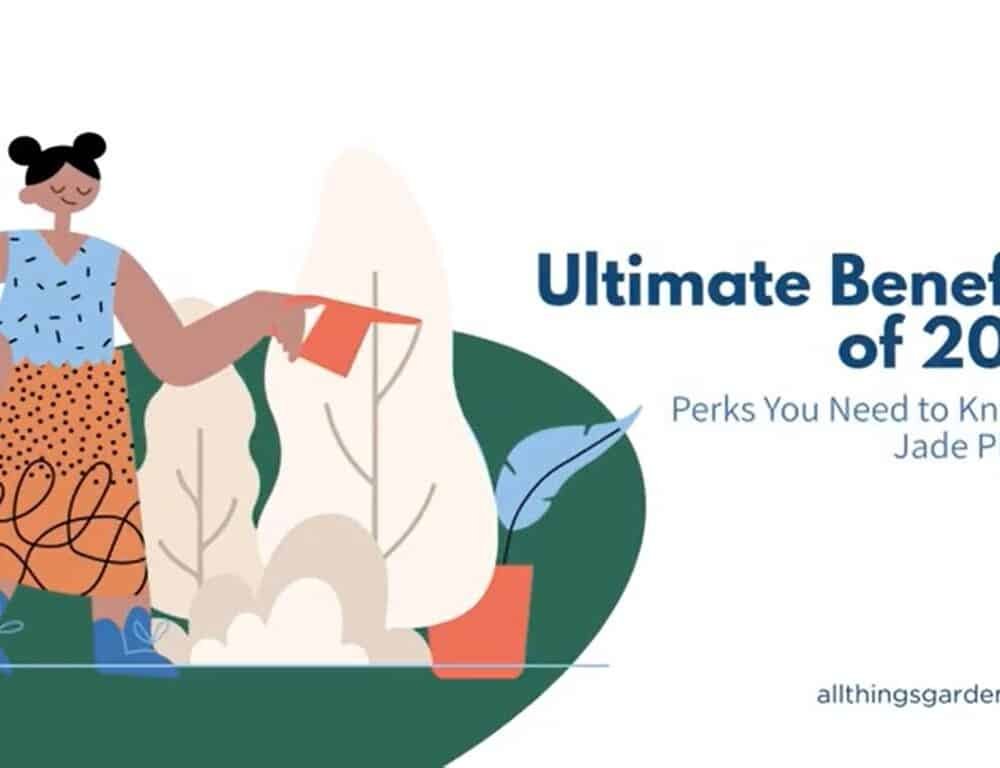 Ever wonder of jade plant benefits?
If so, what are the benefits of jade plants?
Interesting enough, this plant is known as lucky jade plants because they bring luck!
But, do they really?
It gets more interesting…
Jade plant's luck is stated in Chinese Feng Shui!
Not just luck, the meaning of jade plant is also good friendship and prosperous financial state…
… it's even easier to like since it's not toxic to humans.
But, are those all?
Hear it first hand from Mary!
I was just so hopeless at the time…
Five of six of my intern applications got rejected…
… and today, I got rejected for the sixth time.
Until…
I came across a jade plant…
It somehow shines in the spotlight of my sight…
… making me wonder, what does jade plant mean in my sorrow?
So I did, I brought it home…
I put it in front of my front door and took care of it diligently…
In about a week, guess what?
An email slipped into my inbox…
It was from a recruiter…
I got an internship!
Unbelievable, right?
Mary's story is one example…
But, is that the only thing this lucky jade plant has to offer?
What does having a jade plant really mean?…
It's proven though, that jade plant is ultimately beneficial!
Stick with us!
This article will provide you with more ultimate jade plant benefits to know!
But first…
Here's a glimpse of the basics about jade plants!
Just a quick review…
What does a Jade Plant look like?
Known as Crassula ovata in Latin, jade plants are in the family of succulents…
… grows up to 8.2 feet tall.
Jade plants are native to the Africa region…
… and introduced to Asia, Europe, North America, and Oceania regions.
It has egg-shaped shiny green leaves and star-shaped white pinkish flowers…
The best time to see these flowers bloom is in the springtime…
Speaking about the weather…
Jade plants prefer full sun than partial shade,
But…
Avoid full sun during summer…
It would burn your jade plant's leaves!
And do you know?
They are flexible to be put indoors or outdoors..
… as long as it's not in the bathroom or the bedroom.
Remember!
The more seen these jade plants are…
… the more lucky jade plants will be!
Just…
Avoid them from your pets…
They can be a little "feisty" for your beloved pets.
With that said…
It's time for you to really get deep in the meaning of jade plants…
… and fall in love with their ultimate benefits!
7 Ultimate Jade Plant Benefits You Need to Know!
It's time for you to know…
There are seven ultimate benefits this lucky jade plant has to offer:
Increase Indoor Air Quality
The indoor air may be as toxic as outdoor air…
The jade plant primarily removes Volatile Organic Compounds (VOCs), mainly toluene and acetone…
… and there you have it, first of seven jade plant benefits – a natural air purifier.
Increase Humidity
Naturally, humans need about 30 to 60 percent of humidity in indoor circumstances…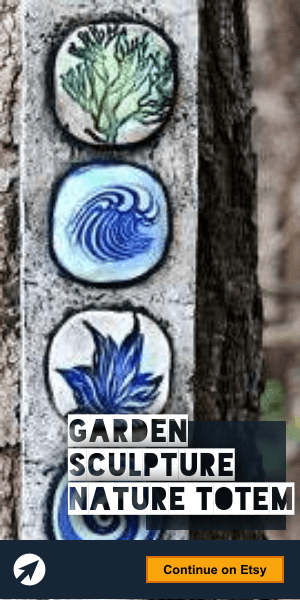 And jade plants provide that for you…
… through the Crassulacean Acid Metabolism (CAM) – second jade plant benefit.
"CAM, an abbreviation for crassulacean acid metabolism, permits the jade plant to open its stomata (small pores on the leaves through which gas exchange occurs) at night and absorb the carbon dioxide it needs for growth during the dark hours. The carbon dioxide is temporarily stored as malic acid in the succulent leaves. When the sun arrives in the morning, the stomata close to prevent water loss and the plant then converts the stored carbon dioxide into sugar using the energy of the sun."

Gerald Klingaman of The University of Arkansas System Division of Agriculture
Lucky Charm
As previously stated…
The meaning of jade plants' Feng Shui includes luck and consistency…
… as long as you put it in the right place.
It's best to put it in the Southeastern corner of your house – no bedrooms and bathrooms!
And you know what?!
According to Leafy Place,…
Jade plants ranked first in the top ten list of plants that bring good luck! – third jade plant benefit.
Low Maintenance
As succulents are, jade plants need no serious maintenance…
According to HGTV,…
Jade plants ranked 7 from 21 houseplants that require low maintenance! – fourth jade plant benefit.
Just remember to water when the soil is dry…
… and there you have it, an effortless beauty in your house.
Medicinal Purposes
It is believed in the African and Asian culture that jade plants are useful as medicines…
… mainly for warts, stomachaches, and wounds treatment – fifth jade plant benefit.
Particularly for warts…
You apply the jade plant's juice on the wart overnight for three days straight.
Naturally Beautifying
There's just no doubt that jade plants are indeed beautiful…
Naturally, it will beautify your house…
… and clears your indoor air – sixth jade plant benefit.
Carbon Dioxide Absorbent
Last but not least,…
Jade plants absorbs CO2…
This happens through the CAM process at night…
So you'll be benefited during the day, and also at night!
There's just nothing to lose – oh lucky jade plant!
Here's More on Jade Plants' Feng Shui!
After knowing these jade plant benefits…
This section will convince you even more…
… especially if you're a Feng Shui believer!
Prepare to be amazed…
The meaning of jade plant's vibrant green leaves is growth and renewal…
… also joy and great friendship.
It brings positive energy and prosperity throughout the owner's house…
… and even work as an exchange gift in business agendas.
"The gifting of a jade plant is a traditional feng shui practice, especially in business relationships. Business professionals often hallmark a first meeting with the exchanging of gifts, such as a jade plant. A new business is blessed when it receives a jade plant gift. You can also give this plant as a housewarming gift, as well as birthdays, weddings, anniversaries, and other occasions."

Sally Painter a Feng Shui Practitioner on Love to Know
Moreover…
Positions determine their luck as well!
Put in the Southeast for financial wellness…
In the East for harmonious family and scholarly purposes…
In the West for children's prosperity…
… and in the Northwestern for kind people's luck.
Time to recap…
We can agree that all sorts of plants have their own perks…
… and jade plants in particular gives you just that.
Lucky jade plant helps you with air purifying, treating certain diseases,…
… natural home decor, and effortless maintenance.
It offers good Feng Shui too!
Just place it according to your preference…
… and match it up with the chart above.
Nonetheless…
It's perfectly okay if you're not into that…
Just place it wherever you will!
Conclusion
This article is here to help you decide whether or not to buy this jade plant…
I'm well aware of other possible benefits not listed here…
… or some precautions you need to know before purchasing.
Therefore, leave comments below!
Let me know what you guys think of the article above…
And any contents I shall upgrade…
… through the section here.
Hope this helps!