Jade plants grow relatively slower than other plants..
..but there is still plenty of room to grow.
Carassula ovata is popular due to its lovely looks..
..ease of care, and ability to jade plants grow into huge trees.
People often wonder how fast they develop into large trees..
..and how long it will take for jade plants grow into a large and impressive tree.
We are going to give you examples of the factor..
..that can affect the jade plants growth rate in this article..
..and also inform you of the ways..
..in which you can make it grow faster.
Let's take a look at Joseph's story below…
Lately..
I envy my friend jade plant..
Even though we buy the jade plant at the same time..
My jade plant did not grow..
..as much as his jade plant..
I used to wonder..
what's the difference between our jade plants?
After done my research..
I found out that..
..there is many factor..
..for jade plants to grow..
Now..
i can catch up with his jade plants grow..
Is it True that Jade is Slow Growing?
There is an initial concern..
..that many jade plant owners may have..
..whether or not the jade plant will be slow to grow..
The answer is yes..
..but also depends on its growing conditions.
Although the jade plant does not grow quickly..
..it is still an unusually slow-growing plant..
Due to its slow growth..
..the jade plant can grow for around 5-20 cm a year.
In the next step..
we are going to evaluate why jade plant's growth rates vary..
By knowing this..
..we can make sure your jade plants grow at a rate you are comfortable with.
My Jade Plant is Not Growing Fast, What Can I Do?
Generally..
..jade plants are low maintenance..
..but some prefer to keep their appearance rather consistent..
As they mature..
jade plants start to resemble a small tree..
..a look that is highly sought after by gardeners.
Your jade plant can grow much faster if several things happen:
Light
Plant growth is highly dependent on..
..the quantity and quality of light a plant receives..
The jade plant thrives in the full sun outdoors.,
For house plants..
..place it in a window (preferably to the south) with unobstructed light.
Plants must be given plenty of light to thrive..
So if you don't live near a window..
..you can purchase a grow light..
..which will compensate for the lack of sunlight.
Seasons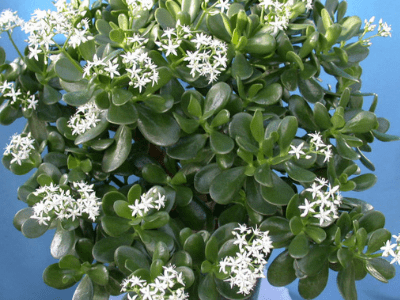 Jade plants grow at a slower rate in the winter months..
..because they go dormant..
This is considered normal by the plant..
..and takes place when it is snowing and cold..
Your jade plant will start growing again..
..after the winter months..
Water
It is very important to have a pot with drain holes..
..to effectively allow the soil to dry after watering a jade plant..
The water must be able to drain through the holes..
..at the base of the pot to insure its efficiency.
A general rule is that you water your jade plant once the soil is nearly dry..
..but not before..
To check this..
..you can use a skewer to test the soil moisture..
..or remove the bottom drainage hole and feel the soil within.
When the soil dries out..
..water the jade thoroughly..
Incorporate plenty of water into the drainage holes in the soil..
..and allow it to dry widely before relocating it.
Don't water on a schedule..
.. just keep checking the soil every few days..
Watering frequency depends on many factors..
..including the size of the plant and pot and ambient temperature.
Fertilizer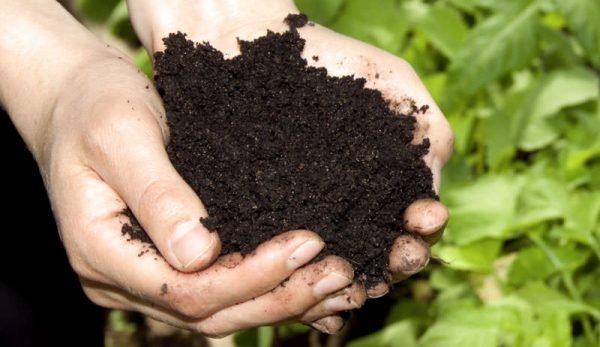 Another factor that will affect how fast a jade plants grow is..
..the fertilizer used..
A jade plant should only be fertilized during the growing season..
..this begins in early spring..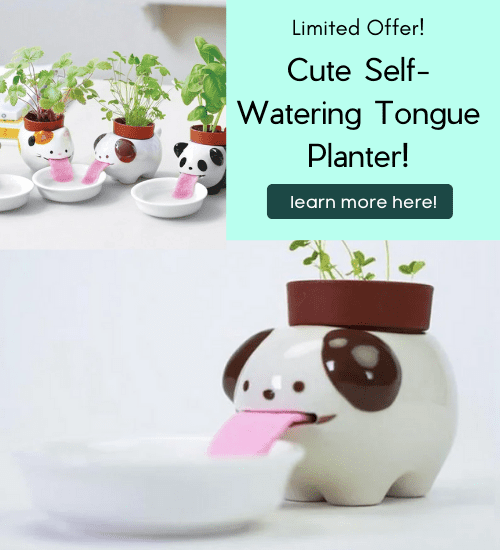 During the winter season..
..any extra fertilizer will ruin the plant and cause it to drop off.
Feed the jade plant every 1 to 2 months during the growing season..
I use a balanced..
..water-soluble houseplant fertilizer..
..applied at half the strength recommended..
There are plenty of options for fertilizing houseplants that work well.
Temperature
When it comes to the growth rate of jade plants..
..temperature is the most important factor to consider..
A jade plants grow fastest in an environment of 65-86°F (18-30°C).
For outdoor plants..
..try to move them indoors in the winter..
..if the climate is not suitable..
If you have indoor plants..
..try to keep temperatures in this range at all times.
Furthermore..
..try to avoid rooms with a draf..
..that can introduce some unwelcome cold temperatures consistently to the jade plant.
Repotting
A jade plant's growth rate will inevitably..
..require you to repot it at some point..
There are some things to remember..
..for proper repotting when growing a jade plant.
Repotting usually involves repotting a jade plant about twice a year..
Don't go too big with your new pot..
Pick something about one or two sizes larger.
After repotting..
..you should wait four months before fertilizing the jade plant again..
..as the roots are susceptible to injury..
..from fertilizer salts right after repotting.
What is the Life Expectancy of Jade Plants?
The plants usually don't grow very quickly..
..but they can live for 100 years or more..
..so there's time to get an impressive specimen.
The longevity of a jade plant..
..may vary depending on how well you treat it..
Obviously..
..if you provide it with the best care..
.. it will live longer..
But..
..because it doesn't require a lot of attention..
..you can expect it to live for many years.
Jade plants are known to last a long time..
..so expect a slow, steady growth rate..
Don't expect your jade to become bigger quickly..
..rather, on the long run..
..you'll see improvements..
"Ever since humans developed agriculture, we've been transforming the planet and throwing the soil's nutrient cycle out of balance, because the changes happen slowly, often taking two to three generations to be noticed, people are not cognizant of the geological transformation taking place."

Ronald Amundson, Professor of Environmental Science, Policy and Management at the University of California, Berkeley.
Can Jade Plants Grow Big in Short Time?
Even though jade doesn't grow fast..
..if you give it good care it will grow up..
..to several feet tall within 10 years..
Many people prune their jade plants..
..to get a compact jade plants grow habit..
..which lasts longer and looks better..
..when compared to a tall and thin plant.
A second choice is
..of course to start with a larger plant..
..but it will be more expensive..
..so that is certainly an option only..
..if you really want a larger jade more quickly.
What is the Growth Rate of a Jade Plant in a Year?
The growing conditions of a jade plant decide its growth rate…
..Growing conditions play a huge role in the rate at which it will grow.
Typically you do not notice much growth..
..but if you like low-maintenance succulents..
..then you might want to try the jade.
Sums Up
Jade plants grow about five to twenty centimeters per year..
..but this can be influenced by a range of factors..
Optimizing the jade plants grow environment..
..will ensure a jade plants grow one centimeters per year faster.
Despite the fact that these plants grow slowly..
..you may be able to accelerate growth by optimising care..
..including light, watering schedules, and fertilizers.
Conclusion
You need to set the right expectations..
..when buying a jade plant..
Do not expect the plant to grow rapidly..
..on the other hand..
if you want an easy succulent you can have for numerous years..
..the jade plant might be the choice for you!
______________________________________________________________________________________________________________________________
There are still many recent and interesting articles about Jade Plants..
..as well as other unique information from All Things Gardener..
For further information and other inquiries..

..you can contact us here