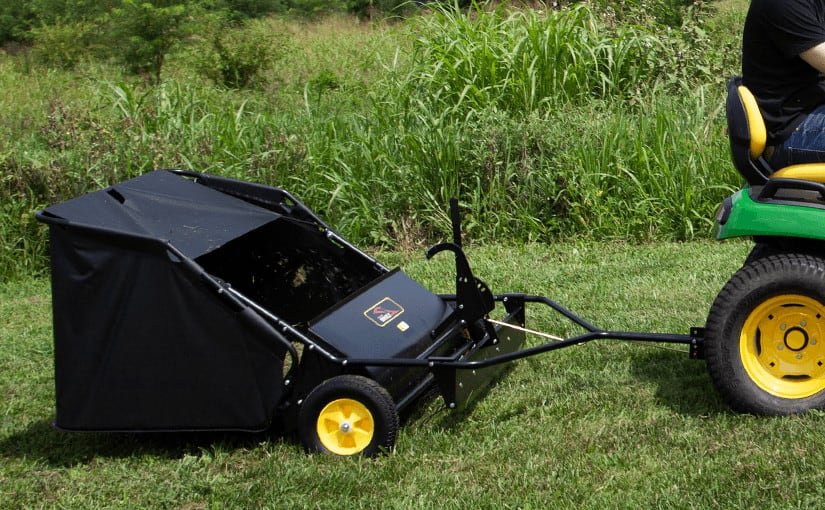 ---
When it comes to gardening, there are a few different tools that can be used. Bagging and sweeping are two of the most common, and both have their own benefits and drawbacks.
A bagger is just a grass collecting device installed on a moving vehicle that collects grass, whereas a yard sweeper is outfitted with equipment to collect lawn detritus.
Baggers and Sweepers might have a similar function but they are quite far different.
Lawn Sweeper vs Bagger: What's the Difference?
A lawn sweeper is a gardening tool, whereas a mower attachment is a bagger.
Baggers can collect grass and leaves, while lawn sweepers may remove many forms of garbage from your lawn.
Even while cleaning damp grass, lawn sweepers are unlikely to clog, whereas baggers are prone to clogging.
Huge lawns can be cleaned with lawn sweepers, however baggers can't cover such a large area without being emptied.
Only two types of baggers are commercially available, whereas lawn sweepers are built for different types of grass.
A lawn sweeper is a more expensive choice, although grass baggers may be found for around a hundred dollars.
Baggers must be emptied often, but lawn sweepers have a large debris capacity.
Figure Out Key Features
Lawn Sweeper
Unlike baggers, a lawn sweeper has a unique mechanism for gathering grass trash. It includes a spinning brush buried beneath its deck that takes up trash that has gathered between the grass blades. The bristles on the brush are flexible and soft, so they won't hurt your grass when you use it.
The sweeper's brush collects trash and places it in a hopper or disposable bag at the same time. It's as simple as it gets to use a lawn sweeper.
Your lawn sweeper should be proportional to the size of your yard. You'll have to make more passes to collect all the waste if you choose a lawn sweeper that's too tiny for your property.
A lawn sweeper that is too large, on the other hand, will be too difficult to maneuver around the tight corners of your little property.
Lawn Bagger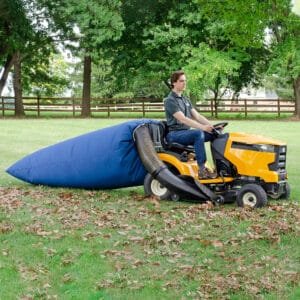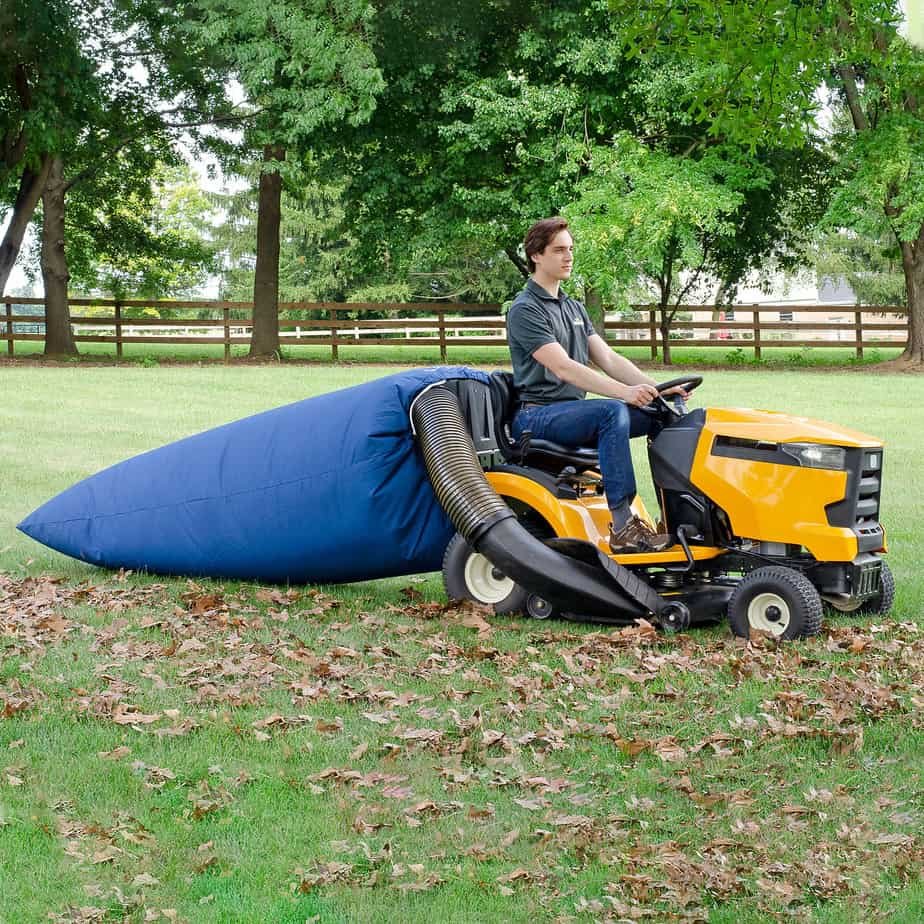 The grass clippings are not picked up by a particular mechanism in a bagger. Instead, it collects debris using the airflow caused by lawnmower blades and bags it via the collecting chute.
Vacuum leaf baggers are a step forward. They collect grass clippings with a hose attached to the deck of a riding mower. A shredder is also included with tow behind vacuum leaf baggers, allowing for more leaves to be loaded into the hopper.
Baggers come in a variety of sizes to accommodate lawns of various dimensions. A bagger that comes with a standard lawn mower has a storage capacity of around 18 gallons, or 2.4 cubic feet. For a tiny backyard, this size will sufficient.
Aware With The Debris
Grass collectors can use both baggers and sweepers. However, if your yard is prone to a variety of material, such as leaves, twigs, pine cones, and so on, you should seek for a robust sweeper that can handle a lot of it. A bagger can perform well if the assortment is high but the quantity is low.
Let's Consider Together
All boils down to productivity. In a single sweep, how many leaves can a gadget collect?
Because of their broad mouths, lawn sweepers can capture leaves quickly. The more surface area a lawn sweeper can cover, the better. Lawn sweepers with a width of up to 100 inches are available. When numerous smaller lawn sweepers are put together, this level of coverage is attained.
It's nearly hard to locate a bagger with such a vast capacity for gathering. The size of the lawnmower cutting deck limits baggers. They can collect as much as a lawnmower or riding mower can cut, which is usually 42 to 54 inches broad. A lawn sweeper is the apparent winner in this vs clash. It collects a larger number of leaves at once. Sweepers and baggers are both incredibly flexible machines. They may make raking leaves seem like a stroll in the park.
When it comes to gathering grass clippings and fall leaves, the baggers shines. Both sorts of organic matter are shredded by the lawnmower blade, making bagging considerably easier. Sweepers, on the other hand, are experts in collecting various types of organic trash.
They may sweep grass cuttings, leaves, pruning twigs, acorns, pine needles, and even rubbish blown onto your driveway by the wind. The lawn sweeper comes out on top in this fight. It may collect a wider range of grass detritus as well as rubbish. An ancient rake is far more inconvenient to use than a lawn sweeper and bagger. Nonetheless, one is superior than the other.
After you've trimmed the grass, you'll need to sweep it up using a lawn sweeper. This means you'll have to walk across your lawn at least twice, once to trim the grass and once to gather it. It's possible that this will take some time.
As you cut the grass, a bagger catches it instantly. That's really convenient! That's the equivalent of slaying two birds with one stone. By accomplishing both activities at the same time, you will save time and petrol. The bagger is the apparent winner in this match since it is more convenient to use.
---
Read More Related Articles