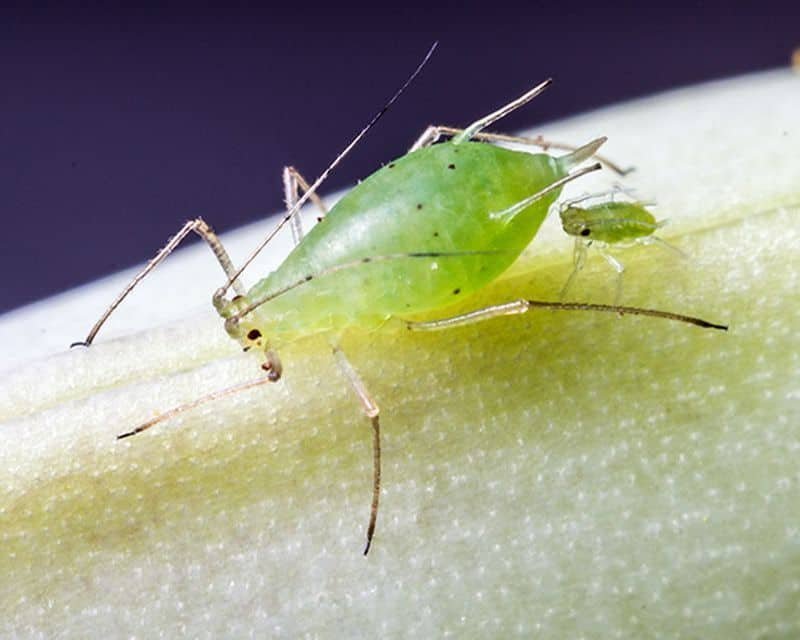 These creepy, pesky insects might emerge from the soil, fly around..
..stain your plant, or don't move at all.
Mites are the most common indoor houseplant pest, followed by flies and other sap-sucking critters.
In addition to nuisance factors, after all who wants flies in their home?
Many pests on plants do extensive damage.
Yellow leaves, weak growth, leaf loss, and wilting stems are all results of pest infestations.
Let's us first take a look on Andy's story!
I'm just started take care of plants around 3 months..
One day after i came home from vacation..
I noticed there is some white things like cotton swab undersides of leaves my snake plant..
..from afar it's looked like white stains.
I decided just to water the snake plant after few days it's all over my snake plant..
I don't know what is it or what to do about it..
Check this out!
Where Can I Find Aphids?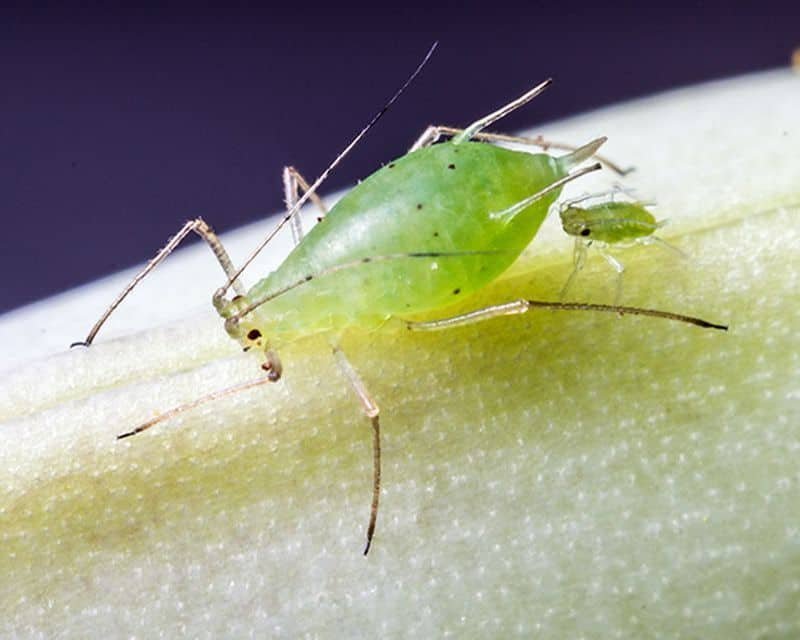 Aphids are killing, so you should know how to avoid aphids in a better way.
Aphids of all varieties can be found on the sensitive tips of new growth..
..on the undersides of leaves, and grouped or in colonies on stems.
Root aphids are also present. Root aphids can, by the way, be eliminated naturally.
As the weather warms and fresh fragile plant emerges, these garden pests become more active.
Some aphids only have a single host plant. Others will do well with a wide variety of garden plants.
Let's jump in to make an organic spray to avoid aphids!
Homemade Organic Spray To Avoid Aphids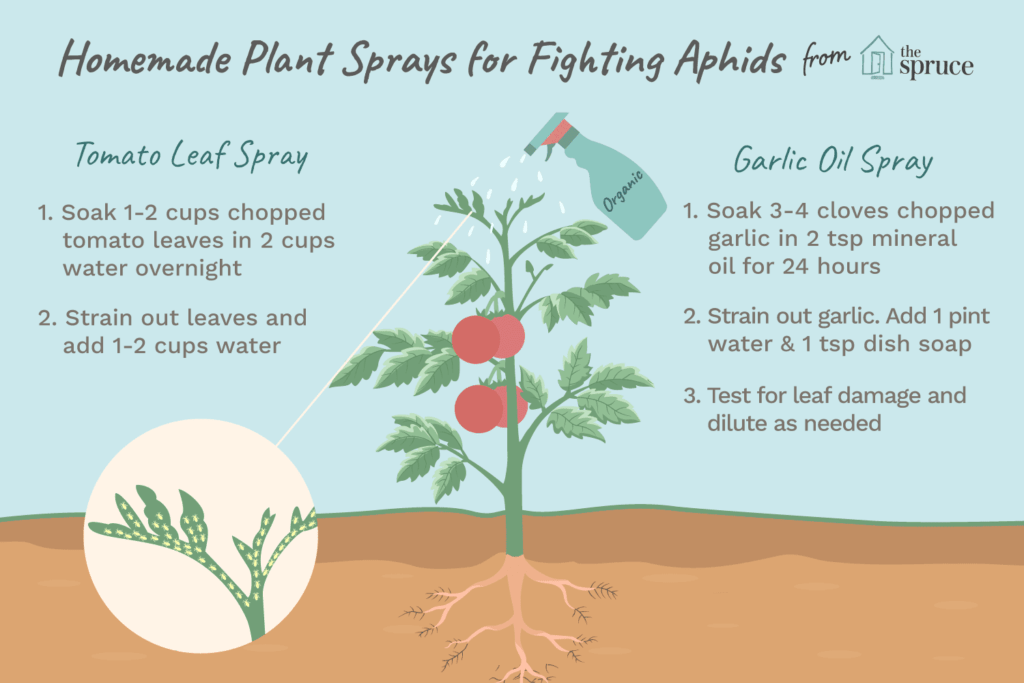 For years, organic gardeners have employed homemade sprays to combat aphids and mealybugs.
Two homemade organic sprays to avoid aphids..
..one prepared from tomato leaves and the other from garlic, are included below.
It's necessary to know how to produce and apply these sprays..
..but it's also crucial to understand why they function.
Check out these two natural aphid repellents!
With Tomato Leaves
The tomato plant, which is a member of the nightshade family..
..includes alkaloids, a deadly substance found in its leaves.
The alkaloids are released when the leaves are chopped.
They form an easy-to-use homemade aphid-fighting spray when diluted and suspended in water.
A spray that is harmless to the environment, plants, and people. Step-by-step:
2 to 3 cups tomato leaves.
Using a cheesecloth or a sieve is a good idea.
Spray bottle with two cups of water.
To produce the spray, soak 1 or 2 cups chopped tomato leaves in two cups of water overnight..
..depending on the concentration you want..
Remove the leaves from the mixture with a fine strainer or cheesecloth.
Add two more cups of water to the sprayer and mix everything together.
How To Apply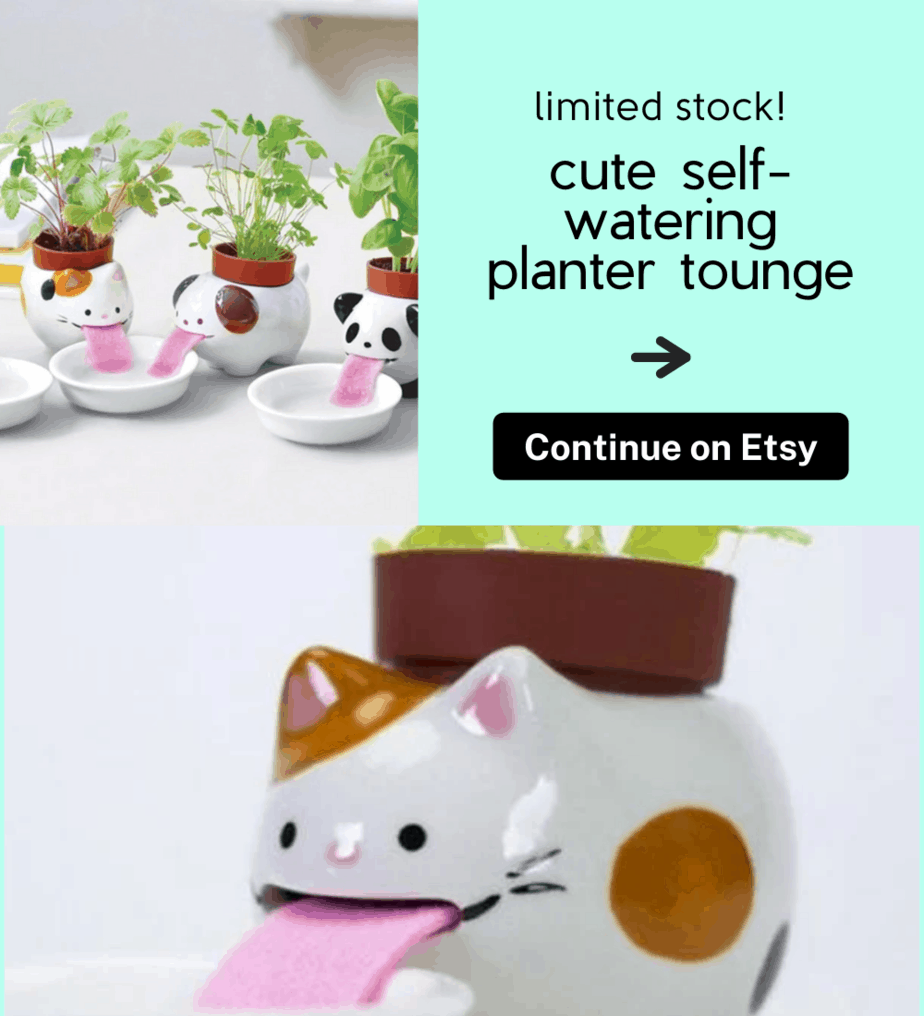 After you make this organic spray to avoid aphids on your plants, now it's time to apply it.
Spray the foliage and stems of affected plants completely while fighting aphids.
Aphids congregate on the undersides of the leaves, so make sure you cover them.
Plants of the nightshade family are safe for both plants and humans..
..however, some people are allergic to them.
If you're allergic to aphids, proceed with caution when using this DIY aphid spray.
With Garlic
Do you believe that garlic can avoid aphids?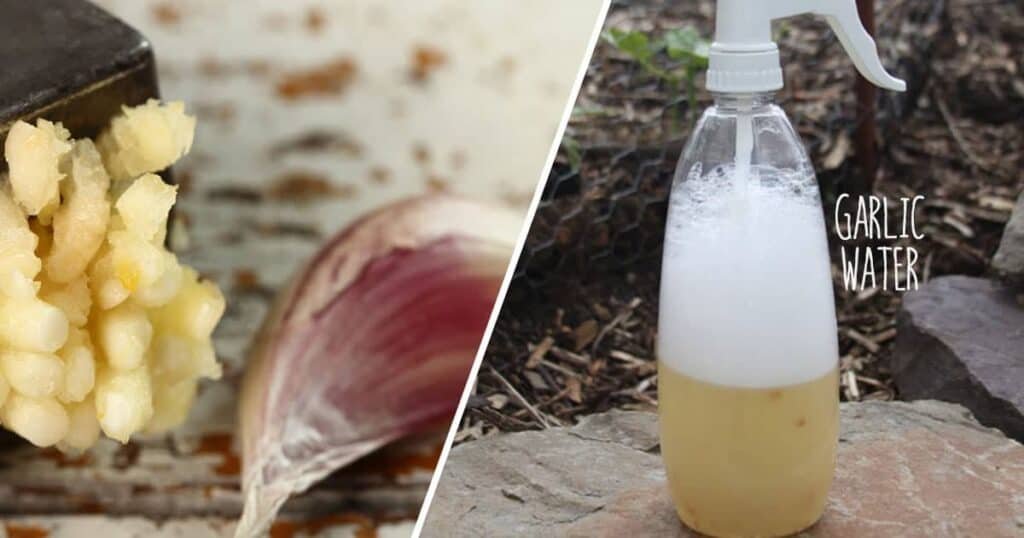 The fact is, it's true.
Garlic combinations have been used as a pest-control spray for many years.
Sulfur in garlic is antifungal and antibacterial, but it is also harmful to most bugs.
Soft-bodied bugs are broken down when dish soap is added to the mix.
Step-by-step to prepare:
3 to 4 garlic cloves.
Strainer or cheesecloth.
Mineral oil is a type of oil that is used.
Sprayer for Bottles.
Dawn dish soap in liquid form.
To produce the spray, finely cut or mince all of the garlic cloves..
..and combine them with 2 teaspoons mineral oil.
Allow 24 hours for the mixture to sit before straining it.
Add the remaining liquid to one pint of water.
Mix two teaspoons of the concentrate with one pint of water in the sprayer container before spraying.
The last but not least…
How To Apply
If you are in the right way to make this organic spray..
..we guarantee that you can avoid aphids properly using this!
To ensure that the spray does not harm the plant..
..perform a test-spray in a limited area on one portion of the plant.
After a day or two, if no damage or yellowing of leaves has occurred..
..spray the entire plant, paying special attention to the undersides of the leaves.
But, garlic oil is a non-selective insecticide that can kill beneficial insects like ladybugs.
Sums Up
While you might think you can kill off aphids with a systemic insecticide..
..and they will not return next year when the poison wears off, the natural cycle tells us otherwise.
Instead of focusing solely on aphids..
..it's better to cultivate a good populace of beneficial insects and birds as well as distractions..
..to keep them away from your prized plants.
Conclusion
Plant bugs can be eliminated with some natural remedies instead of toxic chemicals.
With patience, determination, and tenacity..
..you can eliminate insects on houseplants as quickly as possible.
Check out more of our posts like this one here!
I hope you can now take care your snake carefully and grow it big!

Thanks for reading this article! Bye!
Related Articles For You