The Use of Drainage Holes in Planters Is Critical
You're likely aware that drainage holes are…
….required in planters to allow excess water to drain….
….Nevertheless, no one specifies the amount or number of drainage holes required…
…Drainage holes of 1/4 inch are required when using a planter..
…with a diameter of 12 inches or less….
….1/2 inch drainage holes are required when using a planter with…
….a diameter greater than 12 inches. You'll need it anywhere…
…from 3 to 8 drainage holes for a planter with a diameter of 4-12 inches….
Quick Fix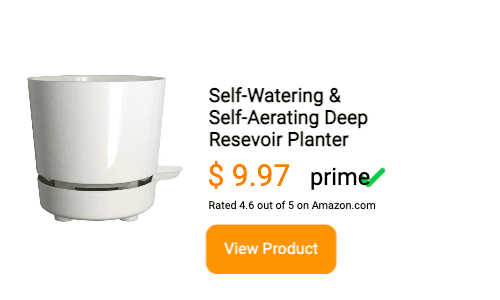 Keep scrolling
How Many Drainage Holes Are There in Planters?
Sometimes when your planter is 4-6 inches in diameter…
….you only need 3-6 1/4-inch-diameter drainage holes….
…Planters larger than 6 inches should have 6-8 drainage holes that are…
…1/4th or 1/2 inch in diameter, depending on the size of the planter….
….The drainage holes' purpose should be to drain water…
…from all areas of the planter while also preventing soil from leaking out.
The Dimensions of Planter Drainage Holes
If you've had a planter with a diameter of 4 inches or less…
…you can space the drainage holes 1 inch apart….
…Leave at least 2 inches between the drainage holes if…
….your planter is 6-8 inches in diameter. As the planter grows in size…
…you can increase the spacing to 4-6 inches, which should…
…work well for such planters. In the centre, one drainage hole…
…should be drilled. After that, the remaining drainage holes…
….can be placed closer to the edge. This will also help if…
…you plan to put rocks or broken pot pieces in the bottom of the planter….
….Because the drainage holes are well spaced, there is..
…less chance of them becoming clogged.
Covering Planter Drainage Holes
The problem with drainage holes would be that when…
…they're too large, and the potting soil might well fall out….
…Every time you water the potted plants, this happens…
…You'll need to add a few more materials to the bottom of…
…the planter to keep the soil from draining out….
…Some of the materials you could use are rocks, broken terracotta pot parts…
…broken concrete blocks, Styrofoam peanuts, plastic mesh, burlap…
…newspaper, landscape fabric, or weed protection sheets.
Unique Tips
Fill the planter with pebbles, terracotta or concrete block pieces…
….and Styrofoam peanuts before adding the potting soil…
…Cut sheets of materials such as plastic mesh or landscape fabric….
…to the appropriate size and place them on the planter's bottom….
….Newspapers and metal mesh, for example, have a short lifespan…
….because they dissolve or decay quickly. If you're going to use rocks…
….pots, or concrete pieces, I recommend putting a layer of plastic mesh…
…or landscaping fabric between the potting soil and them….
….This makes it simple to reuse the potting soil for the following growing season.
You can use pebbles such as this one to hold the soil and also add the aesthetic value of your plants!
Before drilling drainage holes in planters, what precautions should be taken?
Wear eye protection before beginning to drill holes in materials with a power drill….
…Protective gloves are also advised, particularly if you intend to use heat to create holes….
…Wear a dust mask to prevent particles from entering your lungs…
….as you drill holes in the material. I'd also suggest having some old cloth…
….or tissues on hand to clean up any spills that may occur while drilling….
….The planter can be covered with burlap, landscape fabric, tarp, plastic sheet, or newspaper….
….This will secure the planter while drilling and collect any debris that falls out.
To Sum Up
Drainage holes in planters were indeed essential for the growth of your plants….
….Readers must prevent overwatering or any other symptoms that could kill your plants.
Related Articles For You