A flourishing  and lush garden is a source of pride and joy for any green-thumbed enthusiast.
One often overlooked, but extremely important aspect of successful gardening then is irrigation and watering.
That's because you need to dispense just the right amount of water so your plants will grow and thrive.
And that's also why you need to make sure you're using a pump like a high-quality Red Lion water pump. By using this type of pump, you'll give your plants the water they need for continued health and growth.
Below are ways a quality branded pump can assist in cultivating your garden.
Efficient Water Delivery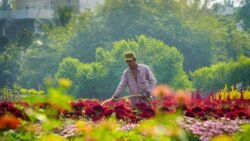 Maximizing the efficiency of water delivery to your plants is crucial for their sustaining growth.
Traditional watering methods like hoses or small lawn sprinkler systems often fall short of this goal.
That's because they either waste water or distribute it unevenly.
A water pump, like Red Lion, is designed to provide a consistent and reliable water flow – the type of hydration that covers every corner of your garden.
Customizable Water Pressure
Gardens come in various sizes and feature different plants. Therefore, these individual areas require different levels of water pressure.
For instance, your herb garden will need a different level of pressure than what you'll give shrubs and larger plants. Therefore, the water pressure your plants receive is just as important as the amount of sunlight they get each day.
When you use a quality branded water pump, you can adjust the pressure settings. This allows you to fine-tune the force of the water that's delivered to plants.
This level of control ensures that delicate flowers won't get damaged while more robust plants will receive adequate hydration.
Drought Relief
In periods of drought or water scarcity, maintaining an adequate supply of water for a garden is challenging.
A water pump eliminates the issue by drawing water from alternative sources. These sources may include a well or rainwater collection system.
This not only benefits your garden's overall health but reduces the strain on local water supplies during dry weather.
Consistent Irrigation Scheduling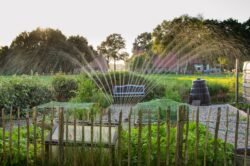 Consistency is key when it comes to watering schedules. An unsteady watering routine can lead to overwatering or underwatering – both detrimental to plant health.
A quality water pump uses automatic timers and a smart irrigation technology. That way, each sector of your garden receives a sufficient water supply at the right time.
A Long-term Investment
A  water pump that is a high quality brand is a long-term investment in your yard's appearance.
Durable and reliable pumps are built to withstand harsh weather conditions, yielding years of dependable service.
That's why many professional landscapers and gardening enthusiasts trust well-known brands like Red Lion for their watering needs.
Red Lion Water Pump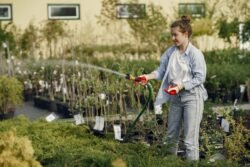 Water pumps, like the Red Lion brand, can significantly boost your garden's growth by providing efficient water delivery, customizable pressure settings, a consistent irrigation scheduling, and drought relief solutions.
Investing in a water pump system empowers you with the tools you need to increase the value of your property and maintain a healthy garden and landscape.
Your investment in a water pump will not only beautify your garden and landscape, it will also help you save more money.