Repotting Guide
A healthy root system is essential to growing houseplants successfully. Thus, always make sure your roots are well taken care of. In this guide, you will learn how to repot houseplants correctly after learning all about it. Here we go! Let's start digging in!
It's normal for houseplants to need repotting from time to time, and we've got all the info you need. The parts of a houseplant that are above the soil are the leaves, flowers, and everything else that makes a houseplant a houseplant. Growing beneath the soil with roots is the second type of growth and most of these are hidden from sight.
Many houseplants do well when they stay in the same pot and growing medium for many years. Eventually, though, the roots will reach the limits of their expansion and will then grow inward until completely filling the space available. If this occurs, the plant might become 'pot bound' or 'root bound', requiring repotting.
Roots are important for plants, but why? You may have to repot your houseplant because the roots support all that green growth above the soil, so give those roots more room to grow into a bigger pot.
Generally, repotting is done to increase the size of the pot or container the plant is currently in and fill the remaining space with fresh nutrient-rich growing media. A major benefit of repotting your houseplant is that you'll likely see more visible growth above the soil, such as a bigger and healthier looking plant. Alternatively, you'll need less water because if a plant has filled its pot completely with roots, there is then less room for water to retain.
Given these benefits, it goes without saying that one of the most common questions we hear from customers is "when should I repot my houseplant?". Below you will find our list that answers this question.
Time to Repot
Some of these reasons might indicate that your houseplant requires repotting:
More frequent watering. There is always a risk of the soil drying out much more quickly in a container with more roots than soil, so you will have to water it more frequently.
Plant rising up out of the pot. If your plants are wobbly in their pots or if they are pushing up and out, you need to repot them.
Roots are coming out of the drainage holes. There is a good chance that roots are trying to grow past the drainage holes on a pot if there is a lot of root growth visible.
Your houseplant isn't growing. Although you want it to grow, it hasn't done so for years.
Whether by age, an accident, or roots growing through the pot, the pot has been damaged.
During the growing process, the growing medium broke down.
It could be covered in mold, smell bad, or have more salt deposits on its surface than a takeaway on a Friday night. In this case, repotting will make things look fresh again.
The plant is all roots and no soil when you take it out of the container.
When Not to Repot?
Not all houseplants can be governed and controlled by our rules. There are a few guidelines to follow when it comes to not repotting. Repotting a plant in bloom is not a good idea. Typically, houseplants flower when the conditions are favorable, but when turned upside down, shaken, and exposed to horrendous conditions, they may not flower. This is known as transplant shock in medical terms.
A Christmas Cactus is a good example of this since the flower buds drop off often. You shouldn't do this if your plant is already very large. The plant (and you) may be injured if the weight is too great to lift comfortably. When this happens, top dressing is the best way to go.
The top dressing of the pot involves scraping off a few inches of soil and replacing it with fresh compost. By doing so, the container's water absorption will be enhanced and nutrients will be provided.
It is important to pot-bound some plants in order for them to flower, such as the Bird of Paradise Peace Lily. These plants only concentrate on growing flowers if they can no longer spend time growing roots.
You don't want your plant to grow too big It's almost a given that the plant will grow larger if repotted. Don't repot a plant if it won't grow, if you can't move it to a bigger pot, or if you don't want it to get any bigger!
Usually, repotting a sick houseplant is not the best idea If your plant has become sickly, don't assume repotting will automatically cure it. Unless the soil is in absolutely horrific condition, it's much more likely that the sickly appearance is the result of another issue, and repotting might worsen the situation.
Repotting is one of the most radical things you can do for a sick plant, and it should only be considered after you have tried everything else.
Best Time to Repot
In most books and websites, it is recommended that you should repot houseplants only during spring, when a new green growth usually begins. The idea is that the new height grows both directions at this time of year, with the roots growing into the new space quickly and establishing faster in the new place.
It doesn't matter how you treat most of your houseplants, but when you've had some experience with them, as we have, you'll find that ultimately most of them don't mind what you do because it's more about how you do it.
Therefore, if you buy a plant when the weather is cold and you think it needs a new pot, don't hesitate to replace it then if you feel it's necessary. When repotting it outside, you should avoid overwatering and keep it as far away from the cold as possible.
How to Repot
Step One – Preparation
The first thing you need to do is find your space. When doing it outside, you are better off since it is a messy job, but if not, if you have a limited amount of outdoor space, then it can be done indoors, too. Just remember to cover the work area with newspaper or something similar to protect the floor and to help with the clean up afterwards.
Ensure you have everything you need, including the fresh compost and a new pot.
Step Two – Removing the Plant
While taking the houseplant out of the existing pot sounds easy, it isn't. In contrast, if you're repotting because the roots have filled the pot, it's likely that the plant won't come out easily.
As a result, the old pot might be ever so slightly distorted due to being completely stuffed with roots. Roots may also come out of the bottom, and just one or two of these roots can really keep everything in place.
There are times when one or two roots can keep the plant from being able to be removed from the pot. This can be incredibly frustrating. The trick here is to remove the plant gently and with patience, so don't yank it out by the base of the stem. This is a recipe for disaster. It's the kind of disaster that rips the plant in two!
Here are some ideas for releasing a stubborn plant from its container.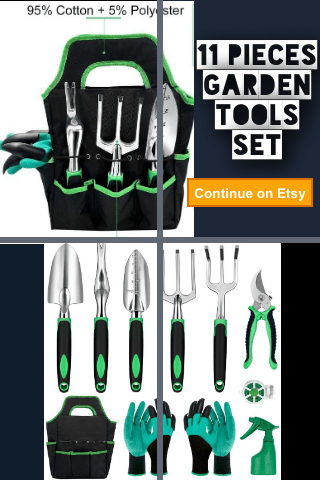 Idea One – Squeezing
You should squeeze the pot a little in your hands and rotate as you go around, repeating the squeeze as you go around. The plant will eventually start to lose its grip on the ground and at that point its root ball and everything else should hopefully slide out neatly.
Idea Two – Remove hooked on roots:
Cutting or breaking off any roots that have grown out of the drainage holes at the bottom is a good idea. Despite their strength, even one of these roots is capable of twisting and hooking in, preventing the release of the whole tree.
Idea Three – Further release tips
In the event that the squeeze trick doesn't work, no roots are hooked on and the plant remains trapped, it is necessary to apply more force. The goal is to encourage the plant to emerge by gently pushing a pencil (or similar object) through each drainage hole a little up into the root ball.
Idea Four – When all else fails… It's hammer time:
The time has come for brutality on the container. Plants can, on occasion, literally be smashed or removed from their old surroundings. The pot of your plant may have become badly distorted, in which case you'll need to cut it free with large scissors. A plastic pot is required for repotting. Otherwise, you will have to smash the container entirely or abandon the attempt completely.
Step Three – Clean Up The Roots
This will hopefully be the last time the houseplant is in its old home! During this time you should check the roots for damage and the general health of the plant. Any mushy or dead roots should be cut off.
It's a warning sign that you need to make adjustments to how you care for the plant generally if you're repotting because your plant is sick and the roots look unhealthy.
It is also generally recommended that people cut or pull off healthy roots at this point to encourage the growth of new roots. In any case, we do not recommend it.
To promote new growth, some people recommend cutting healthy roots. We do not recommend doing this since the plant will only have to re-grow all these roots, this is a waste of energy that could be used for more beneficial activities, such as growing new leaves.
The idea may have originated from how gardeners " tease out " roots before planting outdoors. For houseplants in pots, it is not necessary. Only the damaged or dead roots need to be removed.
In teasing out the roots, you gently pull on the tightly-packed roots to loosen and free them. With the roots closely spaced, they can grow in circles instead of out into the compost and the new container. So, go ahead and try to loosen up your plant's roots if they are all tightly wound up, just remember not to be too aggressive with it.
Step Four – Planting Up
It is possible to move the plant into a new location in a number of ways. In this article, we'll be discussing the top two.
Whichever method you choose, make sure your plant sits at the same depth or "soil level" as in its old location.
Using the old pot as a "guide" is the first way to do it. Visually measure the distance between the top, bottom and sides of the old pot as you place it into the new container (with some fresh compost already there).
In order to "plant the pot" you need to fill all sides between the old and new pot with fresh compost, then remove the old pot.
The plant is now able to just slide in and out of the imprint, fitting perfectly. The soil is then firmed into place by adding a little more soil before watering it.
Easy to use and produces precise results, this method is the one to go. If the new pot you've selected doesn't have the same shape as the first one, is only a tiny bit bigger, or if the root ball has changed shape when you've released the plant from the old container, then it's not practical.
In addition to using the plant as a measuring tool, the second approach is to simply use it itself for measuring. One hand should hold the pot and the plant at the correct height and position, the other hand should fill the pot with compost.
If you go wrong or don't like the result, just keep trying until you're happy with the result. This way of doing it is more fiddly as you have to get it just right. After you're satisfied with the position of the plant, gently firm the soil around it and finally give it a good watering to ensure that everything is in place.
That's all, the report is finished. You did an excellent job!