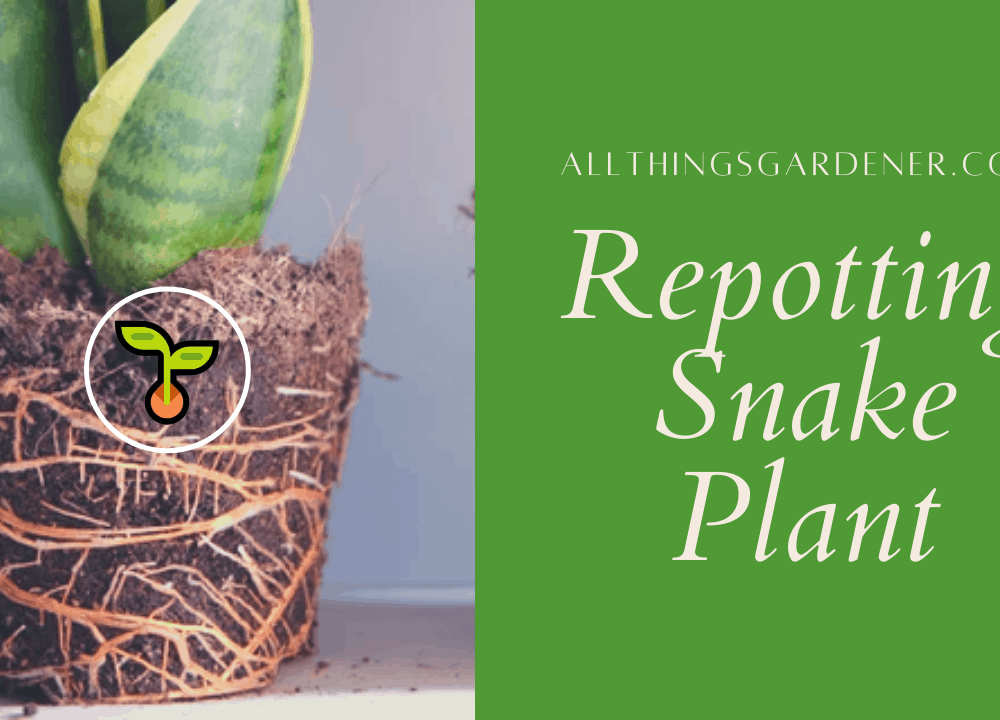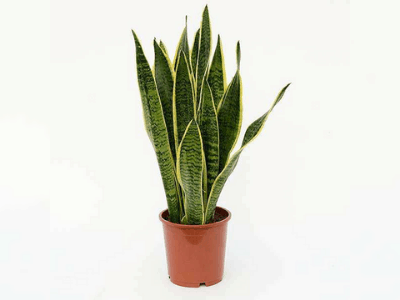 What Is Snake Plant? Why Should Repotting Snake Plant?
Sansevieria or (san-se-vi-ah) in the Lily family, also known as one of the world's most popular plants.
It's now about how to repotting snake plant. On the basis of molecular phylogenetic studies…
….Sansevieria has been included in the genus Dracaena which is native to tropical Africa in particular…
…Madagascar, and southern Asia. The 70 or so species formerly placed in the genus have been known…
…by many common names including mother-in-law's tongue, devil's tongue, jinn's tongue, bow string hemp…
….snake plant, and snake tongue.
According to the APG III classification system, Dracaena is a member of the family Asparagaceae…
…subfamily Nolinoideae (formerly the family Ruscaceae).
It has also been placed in the family Dracaenaceae. With its durability, the Sansevieria makes an excellent choice…
…for apartment dwellers who typically have difficulty with houseplants due to limited lighting.
They should take a good look at snake plants. As the most tolerant of all decorative plants…
…Sansevieria can survive the harshest growing conditions, abuse and neglect. 
Simply put, sansevieria is a tough houseplant to kill. Snake plants are versatile, classic houseplants…
…with sword-like foliage.
The great thing about this plant is that it's a great plant for forgetful gardeners…
…and it's an excellent air purifier plant for indoor environments.
Despite being a resilient succulent that can grow from 6 inches to several feet, snake plants have a number of health benefits.
Household plants are often strategically placed for decoration and to maintain good feng shui.
But did you know that some of these same plants also have some health benefits?
You might be surprised to learn that snake plants bring both health benefits and beauty to your home.
Keep reading to discover the snake plant's benefits, how to care for one, and how to keep it alive.
Before that, here we have the story from George about his experience repotting snake plant for his mother…
and now he's become gardening person.
Let us hear George's story
I'm not the type of person who's into gardening, but my mom is. She has a snake plant.
It's one of those plants that thrive on neglect and she keeps telling me to be more responsible for it.
Honestly, I don't even know what that means but I'll do anything for her so I figured why not repot the thing?
It was like taking care of an infant- you had to make sure you watered it just enough, or too much…
….and there were some pretty brutal looking bugs crawling around when we opened up the pot.
But now at least my mom's happy and probably relieved in some way because she doesn't have to take care of this anymore!
After that event, right now I'm into the gardening stuff, even my mom said "Wow, now you know better than me"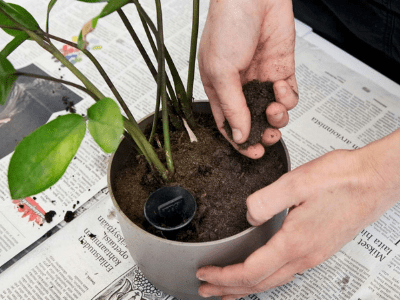 Does the foliage seem to be suffering? If so, it may be time to think about how repotting snake plant is done. It's not a difficult task. Depending on the age of your plant, you may be able to divide it at the same time, thus making a second plant!

Kevin Espiritu, Founder of epicgardening.com
Here's the main thing for you
Steps To Repotting Snake Plant
Examine Soil For Repotting Snake Plant
The extraction of your sansevieria plant can occur simultaneously with the removal of its old pot.
You should check the snake plant's gardening or potting soil to see if it is still in good condition…
…or just really needs to be refreshed. The ability to drain well is a sign that the soil is still good or healthy.
It is possible to use healthy soil for transplants, but that does not mean that poor soil is hopeless.
The bad type of soil cracks very easily and is very dry. In such cases, the soil around the top can still be used…
…it's just that you won't use much when repotted. You could use it for filler…
…but you'll get the best results if you combine it with organic matter so that drainage still occurs.
Keep Going
Due to its tall leaves, snake plants can become top-heavy, so they are generally grown in pots…
…that are wider than they are deep. Select a pot that has a diameter that is one or two inches greater than the old container.
The pot must have at least one drainage hole at the bottom so excess water can drain well after watering it.
You can either use potting soil or a soil-based potting media that has been formulated…
…for tropical greenhouse plants. Fill the pot one-third full.
Getting the old pot out by watering it thoroughly helps loosen the root ball so it slides out easily.
Support the root base of the plant between your fingers by putting your hand over the top of the soil.
Once you turn the pot upside down, the root ball should come out, although if it doesn't…
….you may need to thump on the sides.
The root ball outside the visible roots is dark or soft, this means the plant has developed root rot.
These can be trimmed off with a clean knife.
Remove any large roots that surround the root ball completely so the snake plant does not become rootbound.
This plant will grow at the same depth in the new pot, while the root ball at the top of the plant…
…should sit 1 to 2 inches below the pot rim.
Install the plant in the prepared pot and add or remove soil beneath the root ball until it's at the proper depth.
Fill in around the roots with additional soil once the plant is situated in the pot correctly.
By watering deeply after repotting, the soil settles around the roots and ensures that the potting media is evenly moist.
Even though snake plants can typically tolerate some direct sun, placing the pot in an area with only bright light…
….for two or three weeks after repotting helps the plant recover from transplant stress.
Let the roots re-establish for one month before adding any type of fertilizer, or you run the risk of burning them.
Water the snake plant when the top 1 inch of soil feels dry and empty any remaining water in the drip tray beneath…
….the pot promptly to prevent the soil from becoming waterlogged.
The presence of too much moisture in the soil can cause the roots to rot or to be infected with fungi.
Next up…
Best Soil for Snake Plants
It is preferable for Snake Plants to have a dry side, so they need to be planted in a mix that drains freely.
You don't want your plants to hold too much moisture, as this could lead to root rot.
Because the succulents and cacti are chunky and well aerated, I add them to my mix.
When I repot houseplants (as opposed to repotting them in the garden in pots)…
….I prefer to use just a few handfuls of organic compost when I'm planting in addition to a 1/2′′ layer of worm compost to top it off.
Last but not least..
A Sansevieria (particularly mother-in-law's tongue) is a good container plant.
Several types of pots are available for use and selection. Different materials are available for making pots.
Many people choose plastic pots because they are easy to use.
However, the pot size is the most important decision on what to use.
Depending on whether the snake plant is small or large, the container size will be determined.
But don't underestimate the impact of the right pot on your house plant!
Typically, it may be best to use large size pots that are between 2 and 3 gallons in size.
Since snake plants have tall foliage, it should be taken into consideration that their depth is important as well.
Make sure to check the diameter of your current pot because you may have to get a bigger pot…
…that is more than an inch wide to fit the two plants if your pot is more than one inch wide.
Is the material important? In our opinion, no matter whether it is plastic, ceramic…
….or even terracotta pots (i.e. clay pots), as long as the pots are sized properly.
Does excess moisture have to be drained from the pots?
Of course, don't forget to use a pot that allows good drainage, so make sure there are drainage holes in your pots.
The best soil for snake plants are well draining soil and a plant like a sansevieria trifasciata (mother-in-law's tongue).
Whenever there is a lot of moisture due to overwatering, these houseplants are more prone to root rot.
Make sure that the soil is not soaked with moisture for a very long time when adding your sansevieria.
Plants growing in a soilless pot, planting in compost, or growing in ready to use soilless potting mix all do best.
Drainage is one of their main characteristics. Just make sure you also have some perlite, sand…
….and some compost to mix with your regular potting mix or gardening soil.
Knife– this is optional, but if you see that your houseplant has gotten big and are ready for a transplant or a division, then have one handy.
Watering – Not much is needed, but this may help if you soften the potting mix or gardening soil around the wrapped houseplant before transferring.
Mesh tape or cloth– this may be placed at the base of the pot. The purpose of this will be discussed later on.
You should also have your gardening tools ready, like your gloves or shovel, if you don't want to do this with your bare hands.
See having Snake plant is good choice for you to have! It's cool, its famous, it's easy to have and care!
What else do you need? In this pandemic time like this, is a good choice for you to have an new activity…
…and having snake plant is a good choice for you to have!
Last thing for sure. This plant need to be care carefully, remember plant need the "love" too.
Alright that's all for today! Do you have any questions about all of this?
Or do you want to add some method for repotting snake plant?
Let me know your recommendation from the comment below.
I hope you can now take care your snake carefully and grow it big!
Thanks for reading this article! Bye!
More Related Articles For You!
Hello, I am Yoseph, in my spare time I become a gardener and music composer♬.
I love gardening because it is a wonderful way to feel grounded, calm and connected to the earth. There are many things about gardening that I enjoy; picking flowers in the summer, planting vegetables in the fall, and harvesting produce in the winter. I also love how beautiful my garden is, watching plants grow into tall trees or being able to see all of my hard work unfold every year??.
Its really help me to killing time and its also relaxing.