Is the robot lawn mower better than the riding mower manual? In this article, we will discuss all the differences and what makes robot lawn mower better. Read also our article about Expensive or inexpensive riding lawn mowers, in case you need to purchase it.
---
Robotic vs. Traditional Lawn Mowers: A Clear Difference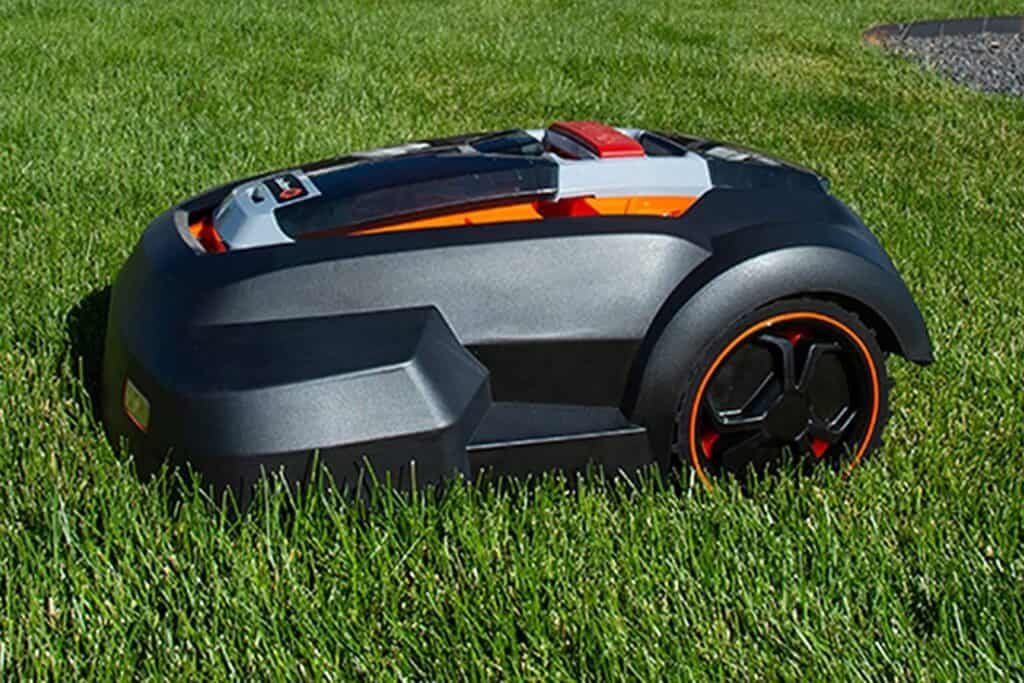 Future technology and the newest device to buy for your house is a robot mower.
Here is a breakdown of the key distinctions between robotic mowers and conventional mowers to assist you in making your choice. People all around the country are creating pro/con lists concerning these two types of mowers.
---
The Work Entailed
With a regular lawn mower, you have to push the machine yourself or hire someone to do it for you once or twice every week. Your grass grows after the laborious job, which is frequently done in the sweltering summer heat, and by the time you mow it again, it has become very bushy.
The greatest robotic lawn mowers operate continuously rather than for predetermined amounts of time. They come in all different forms and sizes. In your yard, a robotic lawnmower resides and silently maintains the grass, cutting it day and night with only periodic stops to recharge.
---
Service Scheduling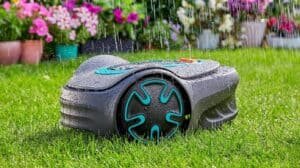 Comparing a robotic mower to a regular mower is a comparison of the services provided. When using a traditional mower, you must either make time in your hectic schedule to mow your lawn or arrange for a professional service to do it. When you're not home, you usually end up with a lot of hassle, extra labor costs, and strangers in your yard.
A robotic lawnmower is convenient, cutting the lawn on its own day or night. There is nothing scheduled, so your family won't be surprised by strangers wandering around your yard. Robotic lawn mowers cost money up front, but they end up saving you money.
---
The Future Lawnmower
Which lawnmower, a robotic one or a conventional one, is best for your family? The robotic mower is the obvious solution here. They don't follow a timetable and labor nonstop for you, charging only sometimes, day or night, in good weather or bad.
Compared to conventional mowers, they perform more efficiently, giving you care for your lawn experience that is sure to satisfy. Battery-powered robotic lawn mowers reduce your carbon footprint.
---
Why is Robot Lawn Mower Better?
What you want a regular lawn mower to be is a robot. You are released from performing the work manually. Instead of spending an hour or two moving a lawn cutter, it gives you time to do anything else.
There are 5 reasons robot lawn mower better:
---
Reducing Time
A robotic lawn mower, on the other hand, can do 90% of its work by itself. It operates without you being there. Since you can accomplish two tasks at once thanks to this benefit, you can really save more time.
---
Better Outcomes
Numerous consumers confirm that a robotic lawn mower creates a greener, healthier grass than a conventional one. This is due to the machine's continuous operation design and constant use of the same cutting mode.
You can utilize it whenever you want due to its convenience. It's not necessary for the grass to get to the stage when it separates, grows tall, and goes brown. In other words, using a robotic lawn mower makes maintaining healthy grass simple.
---
User-friendly
You won't have to worry about these annoyances if you use an autonomous lawn mower. A robot lawnmower is simpler to set up and use in the meantime. To stop the bot from straying outside the defined region, you must first install a perimeter wire. After that, remove anything that might be in its path.
---
Much less Upkeep
The maintenance required to keep a robotic riding mower in good working order is minimal. Depending on how you care for it, some of its parts may only need to be replaced every other year. It doesn't require extensive effort and financial investment to correct.
Without having to hire a technician, you may easily repair anything that is damaged. An automatic lawn mower is such a huge comfort compared to petrol mowers, which frequently require numerous oil and spark plug changes.
---
Safer
Simply by observing those enormous, razor-sharp lawn mower blades, many people become frightened. Blades are present in a robotic lawn mower as well, but they are concealed from view, which is a crucial safety element, particularly if you have children or pets. That's all reasons why robot lawn mower better.
---
Final Words
What makes a robot lawn mower better? Robotic lawn mowers are the way of the future and your best hope for a greener lawn that will make your neighbors jealous. Everyone strives for curb appeal. Make your friends and neighbors envious by switching to a robotic riding mower.
---