The snake plant or mother-in-law's tongue is another name for the Sansevieria fernwood. Among the genus Sansevieria, it is an evergreen succulent that is hardy.
This snake plant is a hybrid between Sansevieria parva and Sansevieria suffruticosa. Sansevieria hybrids come in many different varieties.
The Sansevieria fernwood is indigenous to Southern Asia, Africa, and Madagascar. Leaf colors vary from light green to dark green as well as yellow and sometimes white depending on the variety. Its cylindrical leaves are tiger-striped.
The leaves are derived from a plant body, which grows vertically to a point.
Pets and children should not be allowed to consume this plant due to its mild toxicity.
Sansevieria Fernwood Care
Soil
Snake plants prefer loose, sandy soil that is well drainable. This water-retaining plant would benefit from a good cactus mix. Plants prefer not to have their roots in soaked soil too long. This is why soggy or damp soil is a big no-no.
In Sansevieria fernwood, root rot, caused by overwatering and poor drainage, is the number one killer.
Light
It is a well adapted little plant that can survive practically anywhere with any level of lighting. Sansevieria Fernwood will adjust according to the amount of light it receives, whether it is full sun or very low light.
Nevertheless, it is highly recommended that you do not place it directly in the sun. In terms of lighting, snake plants prefer indirect, bright light.
As long as the snake plant is given time, it can adapt to both types of light. Furthermore, it is not fussy whether it is exposed to natural or artificial light, and will thrive in either.
For this reason, it is a good choice for restaurants, offices, and other places with little exposure to natural light.
You should not place your snake plant in direct sunlight. Sunburn can cause your leaves to turn yellow and to scar with sunburn spots. Overexposure to direct sunlight may also result in crispy leaves.
Watering
Snake plants are drought-tolerant and require little water. After the soil has dried out, you will only need to water once a week. Don't water the leaves, but instead pour water directly onto the soil when watering. When water is poured directly onto leaf clusters, it can cause rot if it sits there for too long.Overwatering can wreak havoc on them even though they are hardy. A pool of water would be a much better environment for these plants than not having any water for a few days. You should reduce the amount of water you use if your Sansevieria fernwood has poor soil drainage.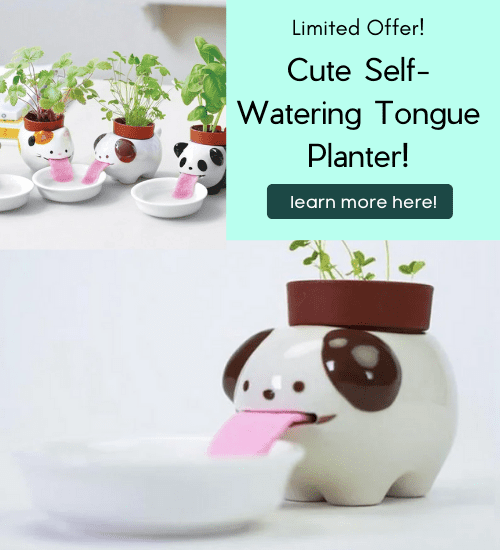 Checking the soil before watering snake plants is always a good idea. You should leave moist soil for another few days and then check it again.
Temperature
Warm temperatures are best for Sansevieria fernwood. Despite not being fussy, its ideal temperature range is between 21°C and 32°C (70°F and 90°F).
Humidity
There is no need to add additional humidity to the snake plant. In dry conditions, it is most comfortable. Fungus or root rot may result from high moisture levels. The snake plant can tolerate a wide range of humidity levels, but average household humidity is the ideal.
Fertilizer
If you fertilize the rugged Sansevieria fernwood, you don't need to go overboard. During the winter and autumn months, extra nutrients are only required during the warmer months, and feeding should cease altogether. Light fertilizers will suffice for this plant, as will a good domestic or all-purpose fertilizer. Low-nitrogen cactus food is also beneficial. It should not be overfed. Droopy snake plant leaves can be caused by too much fertilizer.
Propagation
To propagate Sansevieria fernwood in water is the most fool-proof method. An adult plant can die from too much water, which is ironic.
Snake plants may also be propagated by leaf-cutting, division, bulbs, rhizomes, and even corns. Multiple new plants will appear from rhizomes if they are allowed to grow for two to three years. Split them and you will have new plants.
Growth
The growth of this mighty plant is fairly slow. It may take up to many months and even years for the snake plant to reach maturity. Since it only grows actively during spring and summer, this is why. The Sansevieria fernwood ranges in height from 2 feet to 6 feet. By keeping this plant in a good environment, it can grow at a faster rate. With the use of moderate lighting, including artificial light, the snake plant can grow more rapidly. Your snake plant might flower once a year, during the Summer blooming season. We should cherish this rare opportunity. A spike of white flowers blooms at the end of the stem.
As well as being an outdoor plant, this plant can also be used indoors. The care and growth methods and procedures are the same, and the only difference can be in the size of the plant as it reaches maturity. A larger plant requires more space.
Potting
You should choose a pot that is heavier for the Sansevieria fernwood. Due to its top-heavy nature, terracotta or other clay pots with drain holes are recommended. The saucer of the pot should be free of standing water. You can choose a large and deep pot or a small and shallow one depending on the size of the snake plant you want to grow. Sanverieria fernwood isn't limited to pots; it will also thrive in planters, flowerpots, containers, and even baskets. Don't over-crowd your snake plant. When your pot is too small for your plant, it could lead to unhealthy foliage and poor growth.
Sansevieria Fernwood Problems
They are popular not just because of their striking appearance, but also because of their extreme resilience. Insects and diseases are relatively infrequent in snake plants.
Overwatering is the most common problem with this plant. Heavy wet soil is the number one enemy of Snake Plants. Your plant's leaves should be kept clean and dust-free to prevent spider mites and mealybugs from settling on them.
To keep your snake plant healthy, however, you should not use any chemicals or detergents. If you use leaf-shining products, you could cause your plants to get rusty colors. The easiest way to clean your plant is with a wet cloth. The leaves of your plant will absorb more light if you keep them dust-free.
Sansevieria Fernwood Care Tips
Sansevieria fernwood is one of the easiest plants to maintain and requires very little maintenance.Succulents only need watering when the soil is dry, and as they are drought-tolerant, it is possible to leave them without water for a few days and they will not wilt. Just like us, snake plants are susceptible to sunburn. Keep your snake plant out of direct sunlight. Plants can lose their natural green color if they receive too much direct sunlight. You should only prune the leaves of your Sansevieria fernwood when necessary.

It is not recommended to cut or prune brown tips on plants. Snake plants are easily scarred and removing browning tips can cause more harm than good.When the tips of your snake plant become brown, it indicates you are over- or under-watering it. Rather than stake back up fallen or drooping leaves, you should cut them as they may have been bent or damaged. The leaves or parts of the leaves that are old or dead can be pruned, but should be done about 1 cm below the dead portion.
More Related Articles for You!