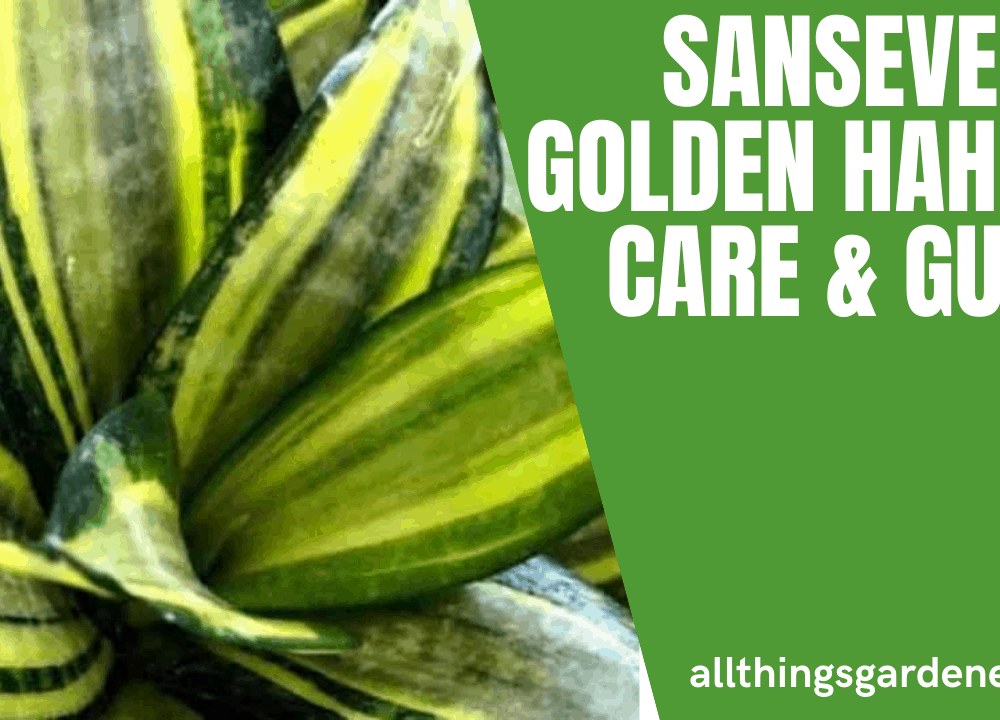 Introducing New Snake Plant Varieties
Sansevieria Golden Hahnii
Of course yes! Its a common houseplant, the Sansevieria trifasciata is native to Asia and Africa.
It can be recognized by its evergreen sword-shaped leaves that grow upright, and almost resemble artificial foliage.
Snake plants are often used as home decor, as they're pleasing to the eye, easy to care for, and require little water to survive.
hese plants are considered to be relatively safe, but they're mildly toxic if consumed.
Their leaves contain a poison that can cause swelling and numbness on the tongue if eaten in large doses.
It's wise to keep this plant away from children and animals that are prone to nibble.
The most common snake plant foliage presents as slender, green leaves with grey or silver horizontal streaks.
This plant can grow several feet tall, and does well in low-light areas.
There are a wide variety of these plants. A few of the more common include:
Bird's nest snake plant. Also referred to as the Hahnii, this plant is relatively small, growing to only 6 inches tall. The leaves form clusters that closely resemble a cup, similar to a bird's nest.
Cylinder snake plant. The Sansevieria cylindrica has round leaves that can grow several feet in length. The leaves from this plant reach outward to resemble a crown.
Laurentii Sansevieria. The Laurentii is also a popular snake plant, known for its green-colored center and yellow margins.
Perhaps one of the most popular reasons people include snake plants in their decor is that they're low maintenance, requiring little attention to grow.
They're resilient, hardy plants and can survive in relatively dry environments, both indoors and out.
If you plan to have a snake plant in your home, here are a couple of things to keep in mind:
Don't overwater. Too much water is this plant's weakness. Place a snake plant in a well-drained pot to avoid overwatering, as it can cause rotting.
Only water the soil when it's completely dry. Indirect sunlight is best.
Partial sun works best for snake plants. Though, it can still grow in darker corners or in brighter window areas. If completely shaded, the plant can dull and the leaves may become a bit floppy.
Snake plants are proven to be as useful as they are visually appealing.
They can grow indoors and outdoors, with little to no maintenance.
What's more, snake plants can also help to filter indoor air, an attribute that can keep you safe and healthy.
Consider adding a snake plant to your home for both aesthetic and health reasons.
Well, this plant is one of the famous houseplant that you will ever had. Recognizable and easy to care!
Isn't that great? The snake plant is native to Africa's tropical western region, from Nigeria to Congo…
…where she goes by the scientific name Sansevieria trifasciata; however, she goes by a variety of other names.
She is most recognized as "snake plant," or "mother-in-law's tongue" because of the shape and the sharpness of her leaves.
In Brazil, they call her "Espada de São Jorge," because she is associated with the sword of Saint George, and in Japan…
… they call her "Tiger's tail". Like all famous people, the snake plant suffered criticism.
She was associated with bad luck. This is just a rumor. In fact, the plant was cherished in ancient times…
..and was believed to bring good luck in several countries.
In China, people who possessed this plant were subject to receiving eight virtue gifts from the Eight Gods…
..which includes Prosperity, Beauty, Long Life, Intelligence, Health, Art, Strength, and Poetry.
This plant will attract positive energy and good luck to your home, giving you a feeling of well-being and a feeling of security.
Here we have story from Laurance about his experience having Sansevieria Golden Hahnii
Let us hear Laurance's story
It had been a long time since I went to the library. Having recently moved, it took me some time to find my way back…
….and see what new books they had added this week. As I browsed through the plants section….
….I found a small pot with two Sansevieria golden hahnii in it.
It said that these were hardy plants, and could survive neglect as well as more than average abuse.
Since then, I've made sure to water them every day so they can grow larger and stronger into adulthood.
After 2 years of growing and caring, this sansevieria golden hahnii is growing big as ever…
….and I never expected this is going to be happen. This is beyond my expected!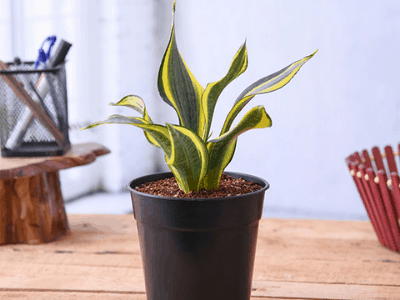 'Gold Hahnii' is a dwarf variety of the well known Snake Plant. The plant only grows about 6-8" tall. Never growing over a foot tall, making it perfect for desks or small spaces. This succulent has a cacti-like appearance with interesting variegation."

 Mary Ellen, author from moodybloomsco.com
Here's the main thing
Sansevieria Golden Hahnii
Sansevieria 'golden hahnii' (pronounced HAHN-ee-ey) is a Sansevieria trifasciata…
….(san-se-VEER-ee-uh try-fask-ee-AH-tuh) sport famous for its buttery yellow leaves accented with green stripes.
The golden hahnii snake plant was patented in 1941 and attributed to a botanist only known as Hahn.
Over the years, it has acquired a variety of scientific names, including Sansevieria craigii, Sansevieria jacquinii…
….and Sansevieria laurentii. Its cultivar name, Golden Hahnii, justifies its alternate common name,…
…Gold Hahnii, as well as various other common names:
Bird's nest sansevieria
Dwarf snake plant
Dwarf mother in law's tongue
Good luck plant
This species that is a member of the Asparagaceae family is an air purifier, making it just as useful as it is aesthetically pleasing.
This dwarf snake plant from New Orleans has inspired many species which have come after it.
While technically not a perennial, this species can be grown in Arizona, Florida, and other hot states.
Go on…
This plant is only 8′′ inches tall and 6′′ inches wide, making it ideal for smaller apartments or groundcovers.
Under ideal conditions, it grows up to 12′′ inches tall and remains as small as 3′′ inches in poor conditions.
Varying in color and pattern, the leaves of the plant can range from light yellow with horizontal horizontal stripes…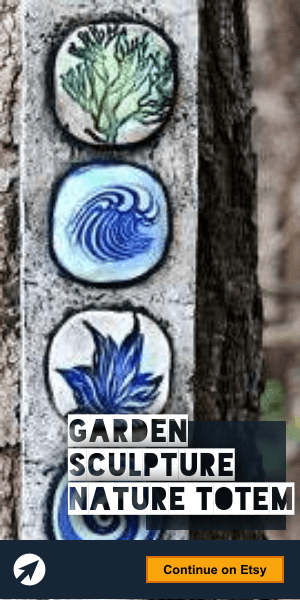 ….of dark green to a grey-green with black stripes of dark green, and a creamy yellow margin.
One of its nicknames is the bird's nest plant, since the leaves form a tight rosette that resembles a cross…
…between a rose and a bird's nest. However, many people mistake this plant for a bromeliad.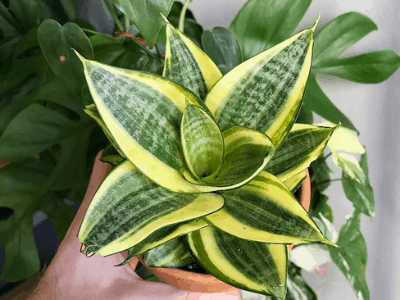 Next up…
The dwarf snake plant flowers when it becomes overcrowded. The flowers are small, sterile, and may have a distinctive…
…greenish-white color. Although they do not provide seeds, the plants provide a soothing scent.
'Gold Hahnii' prefers direct sunlight or bright, indirect light. The amount of light directly affects its variegation.
More light equals a more attractive display. However, it will tolerate low light conditions at the cost…
…of vibrancy and size. Gold hahnii grows best in USDA hardiness zones 10-11….
…but can be grown in temperatures ranging from 60° to 73° states Fahrenheit, indoors.
Many owners have found that Bird Nest survives outdoors in Zone 9, but it can only survive for short periods of time…
…when exposed to temperatures around 50° degrees Fahrenheit.
Although this plant loves a moderately humid environment, it also prefers normal household humidity levels.
Do not place it near vents or other drafts, and give it a water dish if you feel it does not get sufficient air moisture.
Avoid misting the plant, as it tends to leave water spots on the foliage.
It requires watering only when the soil becomes dry, usually every 14 days or so.
When irrigation occurs, water thoroughly and leave to drain. You do not have to fertilize…
…but you may choose to do so in the spring and mid-summer.
Next up…
Just about any soil type or quality will do for your bird's nest snake plant, as long as it's well-drained.
….You may also choose to mix equal parts cactus and standard potting soils.
Add in perlite or coarse sand to help improve drainage if necessary.
The sansevieria variety doesn't mind being root-bound and will not require more than two to five yearly repottings.
The plant will thrive without additional fertilization or repotting.
Keep your snake plant clean by gently wiping it down with a damp paper towel on a regular basis to remove dust.
Cut back dead or dying leaves as needed, and pull any flower spikes after they have closed their blooms.
How To Propagate Dwarf Sansevieria
Propagate dwarf snake plants from rhizomes. Divide them and plant them into new pots.
They also propagate from leaf cuttings by planting them top-down. Rooting leaves produces new plants easily.
Finally, you could divide an established snake plant to grow more plants.
Keep reading
Dwarf Sansevieria Golden Hahnii Pests or Diseases
It is drought-tolerant and resistant to most problems when healthy.
An injured or sick plant may become infested with common plant pests such as aphids, mealybugs, and spider mites.
Too much water can result in root rot. Watering the leaves too much can rot them, and the sap…
…can cause minor allergic reactions in some individuals.
The plant is mildly toxic if eaten, and the sap may cause allergic reactions in some individuals.
Last but not least…
Suggested Sansevieria Golden Hahnii Uses
With all sansevieria plants, 'golden hahnii' does well in fluorescent lighting.
Sansevieria Golden Hanii is ideal for office spaces, apartments, and small spaces.
Low light conditions may not display its full variegation.
Almost anywhere, the dwarf sansevieria is a delightful, low-maintenance addition to any landscape.
In warmer climates, dwarf sansevieria is often grown as an indoor ground cover.
Sum Up
See having Snake plant is good choice for you to have! It's cool, its famous, it's easy to have and care!
What else do you need? In this pandemic time like this, is a good choice for you to have an new activity…
…and having snake plant is a good choice for you to have!
Conclusion
Last thing for sure. This plant need to be care carefully, remember plant need the "love" too.
Alright that's all for today! Do you have any questions about all of this?
Or do you want to add some good method for caring sansevieria golden hahnii?
Let me know your recommendation from the comment below.
I hope you can now take care your snake carefully and grow it big!
Thanks for reading this article! Bye!
More Related Post For You!