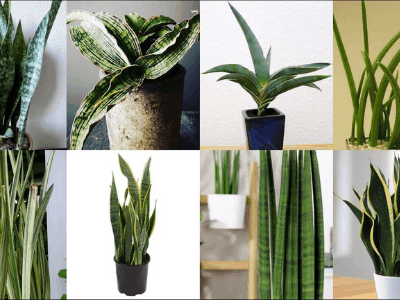 Introducing a new variety of the Trifasciata plant, the Sansevieria Whitney…
… for those in search of a tough and colorful Snake Plant.
With dark green sculpted leaves and white streaks along their white borders in the borders…
… this species is native to India and Africa, and tolerates different light conditions…
… ranging from shade to direct sun.
The thick succulent leaves also require little watering…
… thereby making it an ideal solution for beginners, travelers, busy, and lazy folk..
… wherever in moderate temperatures they need to grow.
Hear it from Val!
I love the Sansevieria Whitney! It's striking white edges just gives the best flare…
I tend to put them in my living room…
So that whenever people comes over, it sparks a conversation…
Snake plants are also generally really easy to care for…
Hence, having them around is a win-win for everybody!
Would you collect it too?
This beautiful succulent is perfect for any one of them, regardless of their age or experience level…
Please continue reading to learn more about the Sansevieria Whitney plant…
… and its care and propagation.
Sansevieria Whitney Classification
Family: Asparagaceae
Genus: Sansevieria (Genus Dracaena according to latest classification.)
Species: S. trifasciata
Cultivar: Witney
Genus Sansevieria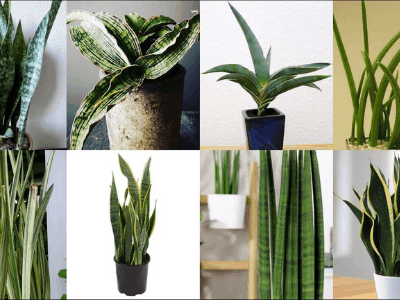 There are around 70 flowering plant species in this genus…
… which was later included in the genus Dracaena.
This is an amazingly diverse genus that includes succulent plants and tropical plants…
Those leaves are characterized by their stiff, sharp-edged, and sculptured features…
These distinct characteristics associate the plants of this genus with several common names…
… including the monster's tongue, mother-in-law's tongue, bowstring hemp, and Snake Plant.
Features Of The Sansevieria Whitney Plant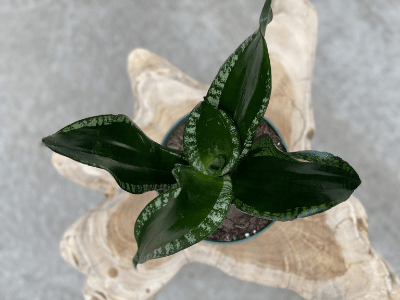 Size
Small Snake Plants are composed of a lot of leaves…
There are varieties of records about the size of these plants…
Yet one of the most commonly cited claims is that they can reach a height of half or a full meter…
It is reported that they grow approximately 6 to 8 inches wide…
Additionally, they usually have 4 to 6 leaves per rosette…
On the other hand, some people report them as dwarf varieties that don't get wider than 6 to 10 inches…
Toxicity
If you keep this plant around kids and pets…
… be aware that it contains high levels of calcium oxalate crystals…
… making it toxic to both.
Several factors like ingestion, handling, allergy, and nausea…
… can lead to problems along with dhiroha.
Hence, keep your Sansevieria Whitney in a safe spot…
Air-Purification
In addition to its air-purifying properties, this cultivar also removes toxins…
… such as formaldehyde, giving you cleaner air.
In this study, the leaves, roots, soil, and associated microorganisms of plants have been evaluated as a possible means of reducing indoor air pollutants. Additionally, a novel approach of using plant systems for removing high concentrations of indoor air pollutants such as cigarette smoke, organic solvents, and possibly radon has been designed from this work.

B.C. Wolverton, Anne Johnson, and Keith Bounds in Interior Landscape Plants for Indoor Air Pollution Abatement
Sansevieria Whitney Care
Generally, Sansevieria plants are hard-to-kill plants…
They only suffer from over-watering and strong direct sun…
The basic Sansevieria Care is suitable enough to keep them happy and healthy…
Quick Guide!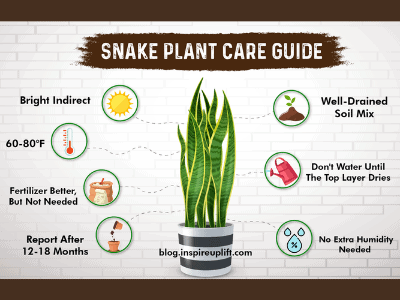 Water: Moderate (After the soil gets dry)
Sun: Shade to the full indirect sun.
Humidity: Average.
Fertilizer: Mild concentration in spring and summer.
Let us get to know the details about the question, how to grow and care for the Sansevieria Whitney.
Water Requirement
The succulent leaves maintain their vibrant health, even when watering is neglected slightly…
The thick leaves are a proud owner of Sansevieria resilience…
When it comes to watering, the theory of "soaking and drying the soil" is fundamental…
The soil should be fully soaked and allowed to dry before being watered again…
The frequency of watering depends on temperature and weather…
If you are watering the soil in spring and summer, once every ten days is sufficient…
If you are watering on cooler days, once every fifteen to twenty days is sufficient…
A Sansevieria planted in an over-watered condition can develop root rot and fungus…
… which may cause the plant's eventual death if left untreated.
Consequently, don't water your plant until the soil is completely dry…
… and don't let it completely dry out. Instead, water when it is dry.
Water the soil, not the leaves. Why?
Because leaves that are left wet for an extended period of time…
… may become prone to pest attacks, fungus, and rotting.
Light Requirement
Medium indirect sun is preferred. However, they can tolerate many types of light levels including shade…
The best location in a yard is a shaded spot with plenty of indirect light…
An illuminated tabletop or window in your home or office would be appropriate for indoor plantations…
Temperature Requirement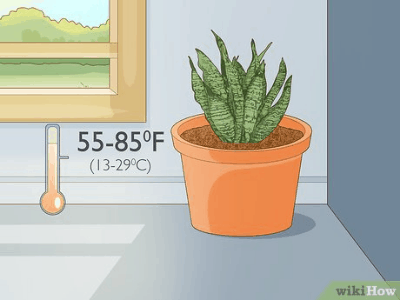 It is best to keep them between 45 and 85 °F…
That is the range of temperature at which we feel comfortable…
The plants prefer warm, moist conditions rather than frost…
… so residents of colder climates should prefer growing them indoors.
However, if growing outdoors, simply move them indoors before winter sets in…
Humidity Requirement
In normal humidity levels of around 60%, your Sansevieria Whitney is fine…
That's all the plant needs to keep happy…
Soil Requirement
Ideally, you should choose loose, well-draining soil and potting mixtures…
Sandy soils with low levels of peat are best…
In addition, you can use a common cactus potting mixture…
Fertilizer Requirements
The best way to ensure adequate nutrition is to apply a balanced houseplant fertilizer…
Experts recommend a mild dose one a month in spring and summer…
… this does not require a high concentration.
This helps to avoid overfertilizing, which can scorch out the plant…
Sansevierias grow slowly in the colder days, which reduces their nutritional requirements…
Therefore, don't fertilize them between the end of summer and the following spring…
Pot Requirements
You should choose a medium-sized pot according to the plant's size…
… and make sure there are drainage holes near the base.
Pruning Requirement
Although these plants do not need frequent cutting…
… you can remove the damaged leaves and this will help your plant's health.
Sansevieria Whitney Propagation
Are you thinking about growing some new Whitey Rosettes?
This plant grows easily, just like other Sansevierias…
The common methods of Sansevieria Whitney Propagation include:
Plant-division
Leaf-cuttings
Between mid-spring and mid-summer, pleasant days are ideal for achieving successful results…
Propagation by Plant Division
This technique enables you to get the exact pattern of the cultivars…
… instead of plane green leaves as with other methods of propagation.
Method
You can easily separate the pups from their mother plants and replant them as individual plants…
Sansevierias grow by producing clumps or pups…
These are the young plants that come out from the mother plant…
Take out all the soil around the base of the plant. Begin with a fully-grown plant that has produced at least one pup. Don't forget to be gentle so as not to damage the roots.
Look for the rhizomes of the mother plant that are attached to the clump. With a sterilized gardening knife, cut through the rhizomes. Now, tenderly pull the pup away from the parent plant and the lower roots.
Separate all the pups/clumps in the same way.
Each of these plants should be planted in its pot/place. Use moist soil that drains quickly.
Initial Care
Place the young plants in indirect sunlight, same as their parents. Additionally, water the soil mildly to prevent it from being overly loose.
It will only take two to three weeks for each baby plant to become an individual snake plant Whitney.
Propagation by Leaf-cuttings
A sterile pair of gardening shears can be used to cut a leaf of approximately 10 inches…
This leaf can be divided into about pieces…
It's simple to plant the cuttings about an inch deep into a moist growing medium…
Just make sure to keep the lower side of each leaf and potting mix pointing in the same direction…
Cuttings planted in opposite directions never root!
The setup should be placed in indirect light…
… and the soil should be kept moist by spraying water once it is 90% dry.
A resistant cutting shows the growth of a small root system after 4 to 6 weeks…
Press lightly on the cutting head to determine its progress…
They can be replanted together with the soil/potting mix into your chosen pot…
After a few weeks of mild watering, this plantlet will receive Whitney Care as described previously…
Propagation in Water
"Can I propagate Whitney Snake Plant in the water?" Yes!
You can dip the leaf-cuttings in water as well…
Just change the water every week to avoid fungal growths and mucky water…
The roots will take 4 to 6 weeks to develop…
After that, you can simply plant them in your desired medium…
To sum it up…
Among the many different cultivars belonging to the Trifasciata Snake Plant…
… the Sansevieria Whitney is noted for its dark green leaves with white-spotted borders that grow in rosettes.
Furthermore, they reach a medium size, making them suitable for smaller spaces…
In addition to growing in a variety of light conditions, including partial to shaded areas…
… this peep also has moist-retaining succulent leaves that do not require frequent watering.
Get these air-purifying plants in pots and containers to keep in your garden, patio, or pot…
They stay happy in any type of soil…
While you are waiting for your plant to be safe, keep children and pets away from it…
… to reduce the risk of toxicity. Moreover, take emergency medical aid if you consume it.
Conclusion
Now that you know about the Sansevieria Whitney…
You may want to add it to your collection…
Comment down below on what you think about them…
… or contact us for further queries and information.
Check out more posts on our website like this one here!
Have an awesome gardening journey!
Related Articles!