Septoria Leaf Spot
You've noticed spotting on the lower leaves of your tomato plants. Some leaves have yellowed and fall off, and the condition seems to be spreading. If this sounds familiar, it may be septoria leaf spot.
Even though this is one of the most common tomato diseases, it's not unfixable. It's also not just limited to tomatoes; it can appear in places you wouldn't expect!
Here's what septoria fungi are, their symptoms, as well as what you can do to eradicate them. Your plants don't need to suffer until they're bare. You can fix this!
What Is Septoria?
Leaf spots caused by Septoria are a frequent problem in home gardens.
Symptoms of septoria can include spots on tomato leaves. Septoria leaf spot on tomatoes is caused by Septoria lycopersici. This fungus attacks tomato plants in any stage of development, although it is not one of the deadliest to the plants.
There are many different types of plants that can be affected by Septoria lycopersici, too. Among those are popular garden staples like tomatoes and potatoes. These plants, as well as others related to the Solanaceae family, are susceptible to it.
It is quite common to find other forms of this fungal disease in this large genus of fungi, especially since Septoria contains over a thousand fungal species.
Pistachio trees suffer from leaf spotting from Septoria pistaciarum. Soybeans are attacked by Septoria glycines. Cucurbits are affected by Septoria cucurbitacearum. The list goes on!
Whatever the species of septoria, it is absolutely necessary to treat it, as it can spread very rapidly without treatment.
Life Cycle Of Septoria
Plant debris on the surface of the soil can harbor fungal spores, while the fruiting bodies, also known as pycnidia, can linger in the soil for weeks. They can also survive on nearby weeds.
Spores can attach themselves to leaves, gradually causing spots to appear. These spots have a distinctive grayish center and brownish edges. They can be spread by splashing water or the wind. Insects can also carry these spores.
The pycnidia of the fungus are found in the center of the lesions on the leaves. The pycnidia are where the spores form. Stiffened lower leaves may fall and these spores may reach the soil. Water, wind, or insect transmission may then re-spread the spores, or spores may be spread by hand or tool.
Warm and humid weather is best for the fungus. It usually appears in the spring and recurs throughout the summer, but becomes less prevalent in the fall and winter when the weather is inhospitable to sporulation.
Symptoms On Tomatoes, Potatoes, & Eggplants
Septoria infections may be early-symptomized by the dotting or stippling on these leaves.
At first, tomato plant leaves display a stippling effect reminiscent of damage from other insects or diseases, and it appears as small spots of yellow and brown color. It may not be immediately apparent to you that it is related to septoria, but still represents the very beginning of an issue.
A water-soaked lesion appears on the leaves as it ages. As they progress, it can grow as big as 1/4″ across, with the center dark grayish-white and the margin darker. Sometimes a brown patch surrounds the lesion.
Eventually, the lesions will become larger and produce tiny black spores that can be spread to other leaves through insects, wind, water, or human touch. Leaves will yellow as the lesions grow larger, then drop, recolonizing the soil.
Most often, this process begins at the lowest leaves of a plant. If not treated, the fungus can spread higher up on the plant. Too many impacted leaves can reduce the plant's ability to photosynthesize light. This can be life-threatening to the plant.
Symptoms On Other Plants
The fungus Septoria species is present on a blackberry leaf.
Stippling on soybeans can range from a pinpoint of size to almost 1/4″ in diameter. On soybeans, it is brown or reddish in color.
With these spots, leaves will begin to yellow and drop, just like with tomatoes or other solanaceous plants. The only difference is the initial color of the spotting.
The symptoms of septoria in pistachio trees appear as distinctly brown spots. There may be hundreds of spots per leaf. As the infection spreads, leaves brown and drop. If the infection is severe, the entire canopy of a tree is affected.
As well, cannabis plants can be infected by a form of septoria that manifests as yellowish or brownish spots that gradually turn a darker gray color before spreading upwards on the plant.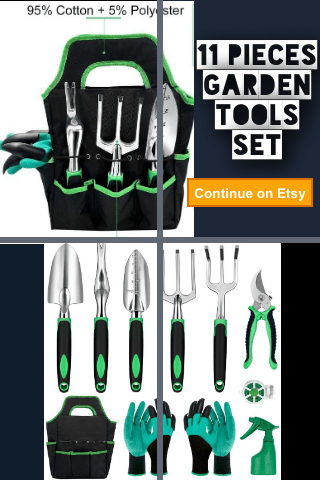 Other plants which may be at risk from septoria species include mints, strawberries, cucurbits, sweet potatoes, citrus, pecans, cane berries like raspberry or blackberry, lettuce, hazelnuts, wheat, corn, hops, and peas. Flowers which may be damaged include azaleas, bellflowers carnations , sunflowers, hydrangeas, and rhododendrons.
All types of fungus cause damage to leaves on both sides. Spores form at the center of the leaf spots and will be darker in color. It is most likely that the centres of the spots will be grey or greyish-white. The leaves will yellow and drop over time, regardless of the cause.
Controlling Septoria Leaf Spot
A form of septoria can also affect Chrysanthemum leaves.
As with so many other illnesses, there are two lines of defense. Treatment is necessary once an outbreak occurs to prevent its spread, but prevention is important as it prevents it from occurring in the first place.
We will go over both of these aspects in greater detail. You can remove this fungal irritant, and it may not recur!
Septoria Leaf Spot Treatment
It's important to determine the type of leaf spot you're dealing with before you treat your plants. Alternaria is another leaf spot disease common in home gardens. If the spotting starts close to the ground, it's likely to be septoria.
After determining it's septoria, begin by removing the damaged leaves from the plant. Require that all tools you use to remove the leaves are sterilized afterward. This ensures you aren't spreading fungal spores. You should also remove fallen leaves below the plant. Don't compost infected plant material — rather destroy it.
For all treatment methods, it's important to read the label on the container, particularly in relation to edible plants. Different formulations of fungicide might require a brief time delay before you can harvest the produce. This allows the fungicide to break down.
The most popular organic fungicide to treat septoria leaf spot is copper fungicide. The best fungicidal spray is copper diammonia diacetate, which needs to be mixed with copper octanoate. Copper soap is also effective but weaker.
Fungicides that utilize the beneficial bacteria bacillus subtilis may also be effective. It has been proven to eradicate many types of fungi. Additionally, it has been proven to be effective when used in conjunction with many additional plant diseases.
Biological controls such as copper fungicide and bacillus subtilis will not be effective against septoria leaf spot, so don't lose heart. Chlorothalonil-based fungicides will be effective. The mancozeb fungicide has shown some effectiveness in some cases. When using both, it is very important to read the labels carefully, as it may be a long time before the edible part of the crop can be harvested again.
Prevention
A similar disease affects maize leaves and is called Septoria leaf blotch.
The good news is that there are many fungus diseases that we can prevent with many methods. Let's learn about your options!
If you notice any fungal disease in your garden, it is important to remove all fallen leaves from your beds. Fallen leaves harbor spores and overwinter. Always disinfect your hands and the tools you use to remove yard debris.
You should keep weeds in check, especially while growing septoria lycopersici. Many solanaceous weeds contain fungal spores, making them susceptible to causing disease in nearby plants.
The mulch around your plants has a dual purpose: it reduces the likelihood of weeds developing as well as soil splashing up onto the leaves, which can spread spores. A 3′′ to 4′′ layer of mulch will also assist in retaining moisture in the soil.
It is better to water the soil than the plants, as drip or soaker hose irrigation will minimize the spread of spores.
You can limit your risk of reinfection by rotating crops. Septoria fungi can survive in diseased plant material for up to three years. Rotation can lower your risk of reinfection year after year.
Trim excess foliage to improve airflow. Tightly packed plants are more prone to diseases. Trimming leaves can help provide a better airflow. Keeping leaves further apart also makes it easier for spores to spread, while stacking plants on scaffolding or in sturdy tomato cages also makes it easier for airflow.
Keep pests away from your plants. Pests might accidentally transmit spores. Keeping your pest population under control will reduce disease transmission.
Choose disease-free varieties. While tomato varieties are susceptible to septoria, other plants show resistance. Choosing a variety with resistance to septoria will minimize the occurrence of the disease.
Damaged materials should be removed and destroyed. If you notice fungal growths reappearing, remove the fungal growth before it forms spores. Then it won't have time to spread. Make sure that tools you use for pruning damaged leaves are sterilized before using them, and wash your hands before touching healthy parts of the plant.