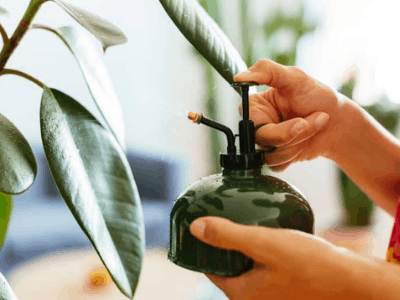 Have you ever tried misting indoor plants? Or at least heard of it?
What came into your mind when hearing or trying it?
Do you think that it is actually necessary, or in fact it isn't?
Hear it from Jim!
I heard that misting is actually not crucial for a houseplant care…
Misting will only leave in droplets of water for a bit before it evaporates…
In other words, it doesn't increase the humidity for plants…
… and can cause leaf problems in houseplants instead.
I didn't really know whether this is true or not…
I wanted to try it myself, but if I only try to do it on the leaves…
… it will only result to the same thing as what everybody says.
So now, I cannot really conclude which statement is true…
You come to the right place…
Here, I will lay out all the information needed about misting houseplants…
The good, the bad, and everything in between…
… so that you can decide on your own by the end of this article.
Without further ado…
Should Indoor Plants Be Misted?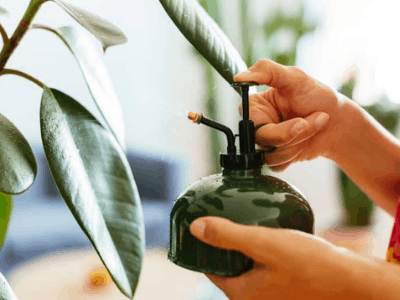 It is surprisingly difficult to mist indoor plants without sparking controversy…
Who would think that it could be so problematic?
Indoor plants require a lot of attention, and it is often part of that attention…
If the plants do not receive enough water…
… they will wilt and turn brown just like any outdoor plant that lacks water.
Misting indoor plants can be beneficial to plants in general…
As long as the right technique is used, this is generally not a problem…
It is not necessary to mist all plants…
Succulents, spider plants, and plants with fuzzy leaves are some which may not thrive…
Indoor plants are not only provided with the humidity they need, but also are cleaned after misting…
… if a plant needs to be cleaned, it should be utilized.
Indoor plants sometimes have insects on them, and this helps keep the bugs at bay…
Misting indoor plants is a quite simple process…
… but there are some essential techniques and facts you need to know.
Some Disadvantages Of Misting
When done properly, your plant is more likely to thrive…
… but if it isn't done properly and in moderation, it can have a few disadvantages.
It is known for fungal spores to germinate on foliage when it is done excessively…
In homes with poor air circulation, misting plants can cause bacteria to multiply and grow on the plant…
In order to minimize this problem, you should avoid…
… over-misting your plants and ensure air circulation around them.
Misting From Below Rather Than Above
The traditional practice of misting a plant from above is thought to be most beneficial…
However, research and case studies indicate misting the plant from below might be more beneficial…
When the soil is misted below, the moisture can settle in the soil and be taken to the roots…
… where the plant needs it most.
However, some greenhouse experts contend that doing it on indoor plant is not at all necessary…
… because proper humidity levels during a houseplant's lifetime are not high.
Despite the fact that indoor humidity levels can be comfortable for people and their pets…
… they may not be appropriate for a plant.
It is usually beneficial for indoors plants, hence do a combination of both when necessary…
Mist When Plant Leaves Are Brown
If the tip of the leaves of your indoor plants is brown…
… your home's air may be too dry for your plant.
Misting your indoor plants at this point is necessary…
In this case…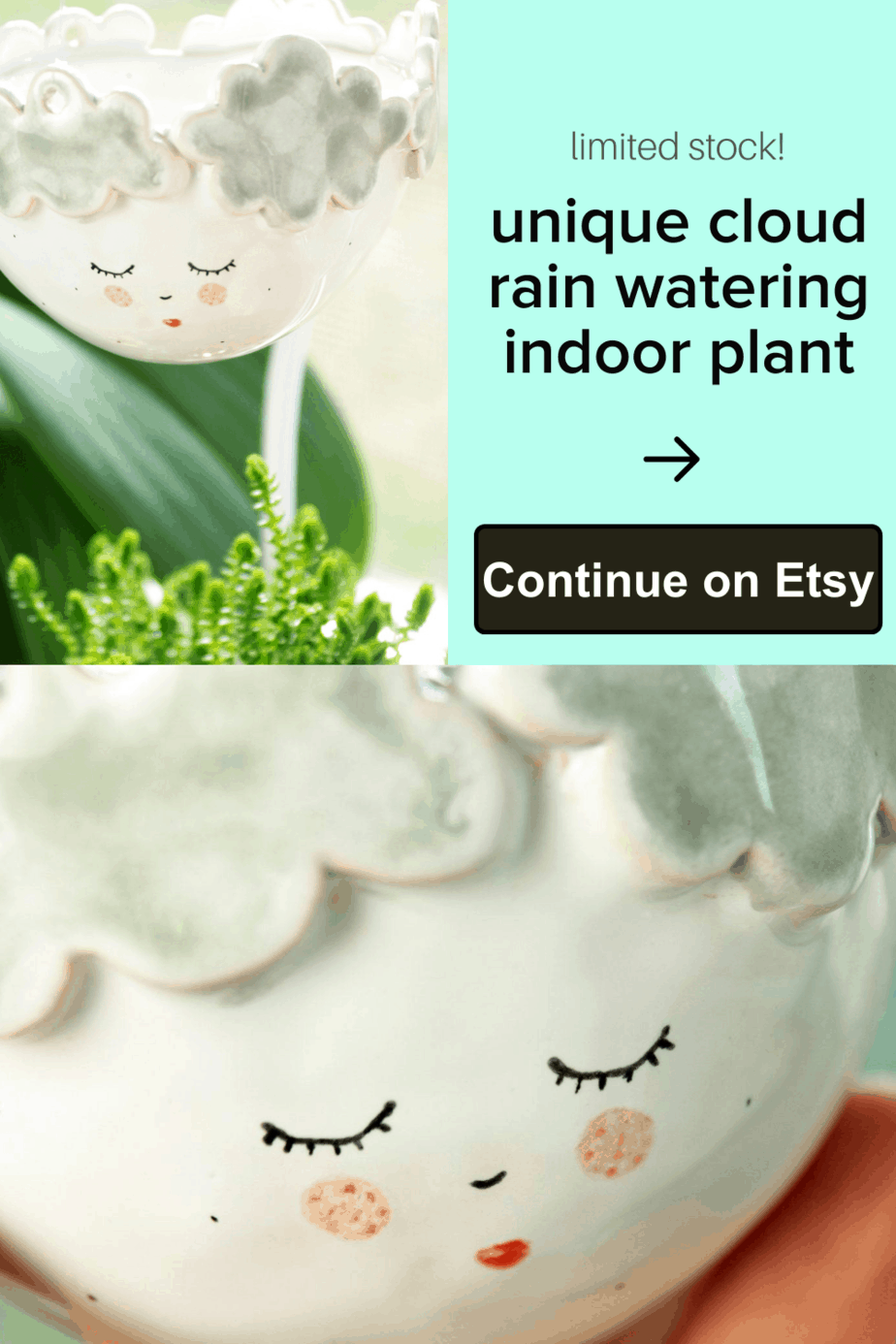 Watering the plant too much may cause the roots to become too wet…
… which can lead to other problems.
A light mist may be just what you need…
Some experts have recommended using a humidifier as well…
In case you decide to use a humidifier, you should not use too much moisture…
This can damage your health…
Misting is Plant TLC
In a recent study conducted by Australian scientists…
… scientists sought to determine whether a popular theory concerning plants held any truth.
Plant lovers claim plants are sensitive to touch…
The "touch" they are referring to includes both physical contact with human hands as well as misting…
Plants sense and can even benefit from misting and other forms of care. They don't have a mind in the human-perspective, but they sense what is happening around them.

Olivier Van Aken, Researcher in University of Western Australia
Only Do It In Moderation
Doing it daily may be beneficial, but too much moisture can make the plant…
… susceptible to bacterial and fungal infections. Believe or not to believe?
Foot fungus is commonly found when wet feet remain for too long…
The body can also get bacterial infections from imbalances…
It's possible to overdo it, even if they're receiving all the proper care…
Some plants don't need it daily. Simply monitor the soil and leaves…
It is best to mist the plants if they are overly dry…
If it seems like the soil and plants have sufficient moisture, it is better to wait until later…
What About Misting During The Winter?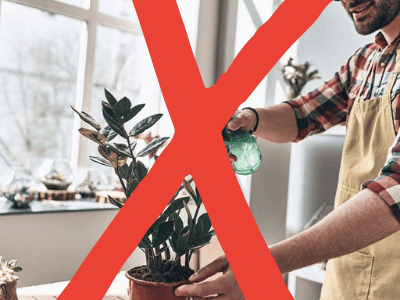 During this time of year, plants may not grow as much as they did…
… earlier in the year due to dry air. Some plants may even go dormant.
It is important to stop misting your plants as much as possible…
… during the winter months so that the roots do not rot.
Be sure to water your plants at room temperature…
… whenever you do water them during the winter season.
The easiest way to determine whether a soil is too wet or too dry is to stick your finger one inch into it…
If it looks dry, do it from below. You want your roots not to rot if the soil is moist…
So wait until it dries completely before watering or misting your plant…
Misting Frequency
Misting houseplants a few times per day is necessary for some…
… while other do not need such constant attention.
Depending on the conditions of the plant's origin, the frequency should be determined…
Many thick-leaved plants need dryer soil between waterings due to their original climate. Research your plants' past…
The knowledge you gain from this will help you avoid overwatering and underwatering your plant…
Both extremes will kill it…
Which Plants Require More or Less Misting
Many plants require more water than others, especially if they originate from wet areas. Others come from drier regions, so they do not require misting as often.
Plants that Need Less Water
Plants that have thick or rubbery leaves
Plants that come from a water retentive mix
Plants that stay in a cool room
Plants that have recently been repotted
Resting plants
Dormant plants
Plants that Need More Water
Plants that come from a wet area
Plants with thin leaves
Plants that are in small pots
Plants that are in clay pots
Plants that grow actively
Plants that Should Not Be Misted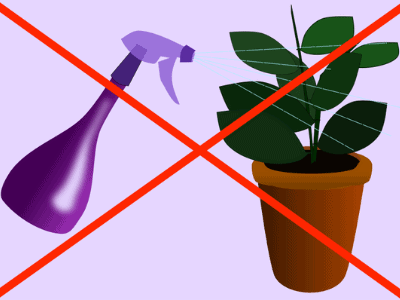 In most cases, misting is good for plants; however, there are some plants that should not be misted.
Piggyback plants
Plants with fuzzy leaves
Succulents
Dragontrees
Fiddle leaf figs
Ponytail plants
Spider plants
Cissus
Yucca
Alternatives to Misting
Misting may not be your thing? There are a number of other ways to ensure your indoor plants receive extra moisture: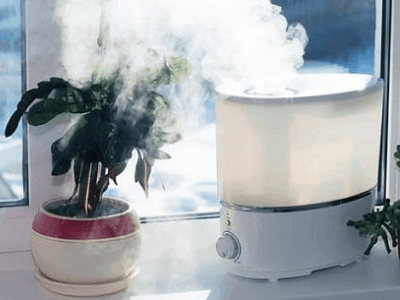 You can create moisture without misting using a humidifier, provided you use them responsibly.
By placing plants on trays filled with pebbles and water, you will provide them with extra moisture.
Plants are more likely to receive extra moisture if they are placed close together.
To sum it up…
Most plants need it and it is beneficial to them…
Although there is some debate about it…
You can mist your plants using different methods, such as misting it from below instead of above…
… and even using alternative methods for helping your plant thrive.
Depending on the environment your plant came from…
… some plants require more moisture than others.
Knowing your plant's requirements can help you create a healthy indoor environment…
Like people, plants vary in their needs and care…
Misting may be required for plants with frequent attention, infrequent care, or none at all…
Conclusion
So yes, misting is a controversial subject…
… but let me know your thoughts on this subject.
Comment down below or contact us for engagements!
Check out more posts on our website like this one here!

Have an awesome gardening journey!
Related Articles!