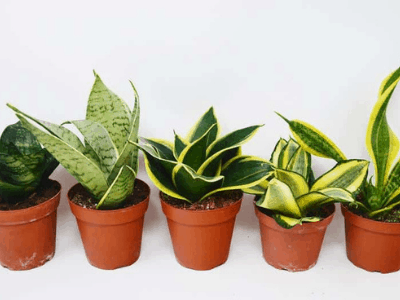 Snake plants are among the most popular houseplants to have indoors…
They don't only come in different shapes and sizes…
… but they also are very easy to propagate and multiply.
Hear it from Winston!
My snake plants are like my babies – they've been in every desk I own at home…
Well, not every snake plant I have can be put there, but the small ones…
They're effortlessly super chill and stunning, that's why I love them…
Also, they don't require a lot of maintenance…
So I just put them there and look over once in a while if they need it…
Just the perfect houseplant!
If you're here to have yourself a beautiful desk decor…
You're in the right place! Read on to find out more on these mini snake plant varieties…
Mini Snake Plants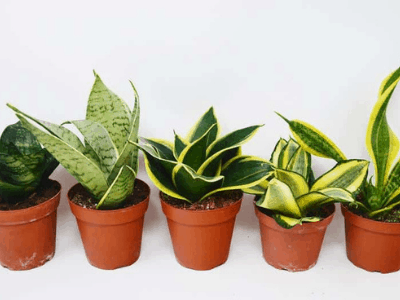 Sansevieria or snake plants belong to the genus Dracaena, and can be grown indoors or outdoors…
Snake plants are hardy plants that can be grown anywhere…
The Sansevieria genus of flowering plants contains over 70 different species…
These species come in a variety of sizes and forms…
There are some Sansevieria that can grow taller than a person…
… up to 7 feet tall, while others can grow no taller than a foot.
In this post I will introduce some shorter Sansevieria types…
You can grow one of these easy-care snake plants in your home or office…
.. if you prefer a plant that can fit in a small space and is easy to care for.
When grown indoors, snake plants make excellent ornamental plants…
… due to their small size, you can grow them in small pots, dish gardens, and as tabletop decors.
You can also use them in window sills or on the wall shelves along with other smaller succulents…
Sansevieria Trifasciata Hahnii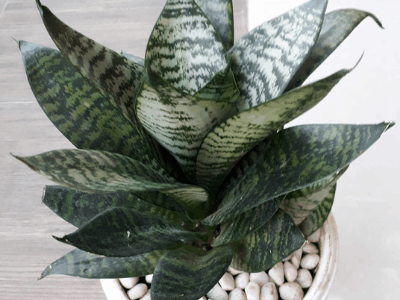 A short snake plant called Sansevieria Hahnii is one of the most common species of this beautiful plant…
Other common local names for this plant include Birds nest snake plant or Dwarf Mother-in-law's tongue…
One of its characteristics is its stemlessness. Sansevieria Trifasciata is among the world's most famous snake plants…
As a short cultivar, the bird's nest plant rarely grows over a foot (30 cm) tall…
However, if you grow them outdoors, they tend to spread rapidly through their underground stems…
Sansevieria Trifasciata Golden Hahnii
All forms of Hahnii have spirally arranged leaves in a vase-like rosette shape…
… with distinctive light green mottled horizontal bands.
Depending on the type, the plant may have different leaf patterns…
Many types of Sansevieria Hahnii are grown as houseplants…
… for their unique silvery green foliage, and their beautiful yellow stripes.
Although it is a flowering species, its tubular white flowers are rarely seen in the wild…
Sansevieria Cylindrica var. Patula Boncel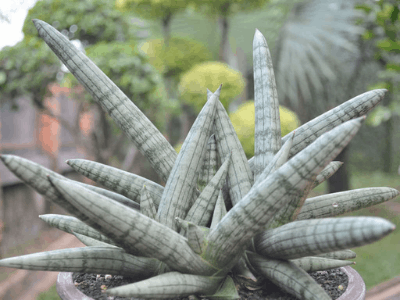 Sansevieria Cylindrica is known commonly as Sansevieria Boncel or Sansevieria Starfish…
The specific shape of its foliage will remind you of a starfish…
It is one of the best architectural decor plants since its leaves are thick, stubby and short…
This plant can be kept inside as a great ornamental plant…
Boncel is a miniature Sansevieria Patula hybrid that has leaves up to seven feet long…
However, the starfish snake plant only grows up to a foot in height…
A Boncel cultivar has thick, fleshy leaves that are stiff and zigzag with pale greenish gray horizontal zigzag lines…
… and darker green stripes running down the length of each leaf.
In the beginning, the leaves spread out alternately and also form a starfish-like appearance…
There can be more leaves or fewer leaves. But like a starfish, it grows from the base in this way…
Sansevieria Parva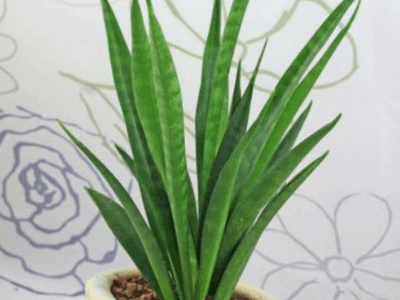 The Sansevieria Parva can be regarded as an excellent choice…
… for a plant with a great aroma which is compact and easy to grow.
This plant produces scented flowers that taste sweet and smells like hyacinth at night…
Another name for the species is Sansevieria Dooneri…
This snake plant can bloom regularly, unlike most snake plants…
… with small, creamy white flowers that are arranged vertically on the stalk.
Its leaves are flat and narrow, slightly bending downward to form a fountain-shaped foliage…
The plant reaches heights of 1 to 1.5 feet…
Although the leaves change from pale green to darker green as they mature…
… the pattern disappears as they become mature. You can grow these plants in pots or in planters.
Though small, this plant is just as tough and hardy as a regular snake plant…
For good growth and blooming, plant it in indirect sunlight…
To sum it up…
An amazing beginner's pick, snake plants are hardy and easy to maintain…
The plants are easy to grow indoors without much effort and without requiring a lot of skills…
Read on the second part of the varieties here…
Conclusion
If you still have any questions or suggestion on this matter…
Let us know in the comments below…
Or contact us for personal engagements…
Check out more posts on our website like this one here!
Have an awesome gardening journey!
Related Articles!
Gardening is how I relax!
It's another form of creating and playing with colors🌱
My mission is to make people realize that even by growing a plant...
....it will make them believe in tomorrow🌸
And that's life most valuable moment!😍