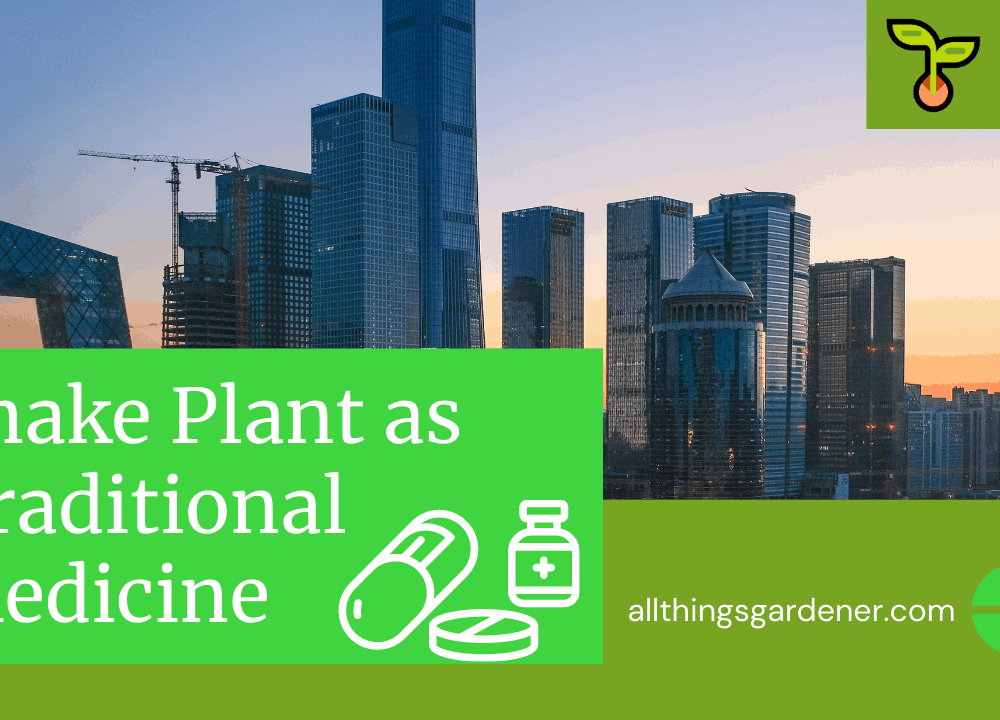 Sansevieria or (san-se-vi-ah) in the Lily family, also known as one of the world's most popular plants.
On the basis of molecular phylogenetic studies, Sansevieria has been included in the genus Dracaena…
which is native to tropical Africa in particular, Madagascar, and southern Asia.
The 70 or so species formerly placed in the genus have been known…
…by many common names including mother-in-law's tongue, devil's tongue, jinn's tongue…
…bow string hemp, snake plant, and snake tongue.
According to the APG III classification system, Dracaena is a member of the family Asparagaceae…
…subfamily Nolinoideae (formerly the family Ruscaceae).
It has also been placed in the family Dracaenaceae.
With its durability, the Sansevieria makes an excellent choice for apartment…
..dwellers who typically have difficulty with houseplants due to limited lighting.
They should take a good look at snake plants.
As the most tolerant of all decorative plants…
…Sansevieria can survive the harshest growing conditions, abuse and neglect.
Simply put, sansevieria is a tough houseplant to kill. Snake plants are versatile…
…classic houseplants with sword-like foliage.
The great thing about this plant is that it's a great plant for forgetful gardeners…
and it's an excellent air purifier plant for indoor environments. And especially this topic, snake plant have a potential…
being used as medicine. Despite being a resilient succulent that can grow from 6 inches to several feet…
…snake plants have a number of health benefits.
Household plants are often strategically placed for decoration and to maintain good feng shui.
But did you know that some of these same plants also have some health benefits?
You might be surprised to learn that snake plants bring both health benefits and beauty to your home.
Keep reading to discover the snake plant's benefits, how to care for one, and how to keep it alive.
Here's are the story from Josef about his experience finding out the hidden gems of snake plant that…
…he would never found it out like that
Let us hear Josef's story
There are many plant species that have been used in traditional medicine.
One such example is the snake plant (also known as mother-in-law's tongue).
In some cultures, it is believed to cure fever and heal wounds. It also has a long history of use as an antidote for toxic substances such as lead or arsenic poisoning.
To this day, its popularity continues to grow despite the scarcity of scientific evidence on the effectiveness of snake plant extractions.
"I heard that snake plants are good for you, but I don't know why. What do they do?"
The two girls inquired to their teacher, who was planting the last of a row at the edge of the garden.
The woman looked up from her work and smiled kindly at them before answering.
"Snakes have healing powers, so snake plants can bring health with them wherever they grow.
They're also quite lovely and easy to care for, which is lucky because it's not always easy to find…
…beautiful flowers in winter!
I think there are some other things too, but let's head inside and see what we can find out on Wikipedia together."
Sansevieria trifasciata (Ruscaceae) is commonly known as snake plant or mother in-law's tongue,an evergreen herbaceous perennial plant found throughout Malaysia and has been traditionally used by Orang Asli in Perak, Malaysia for the treatment of ear pain, swellings, boils and fever.

Jeba Sunilson J Anbu, School of Pharmacy, Masterskill University College of Health Sciences, Malaysia 
Here's the interesting part..
The snake plant is native to Africa's tropical western region…
…from Nigeria to Congo, where she goes by the scientific name Sansevieria trifasciata;
However, she goes by a variety of other names. 
She is most recognized as "snake plant," or "mother-in-law's tongue" because of the shape and the sharpness of her leaves.
In Brazil, they call her "Espada de São Jorge," because she is associated with the sword of Saint George, and in Japan, they call her "Tiger's tail." 
Like all famous people, the snake plant suffered criticism. She was associated with bad luck. This is just a rumor. 
In fact, the plant was cherished in ancient times and was believed to bring good luck in several countries. 
In China, people who possessed this plant were subject to receiving eight virtue gifts from the Eight Gods:
which includes Prosperity, Beauty, Long Life, Intelligence, Health, Art, Strength, and Poetry. 
This plant will attract positive energy and good luck to your home, giving you a feeling of well-being and a feeling of security.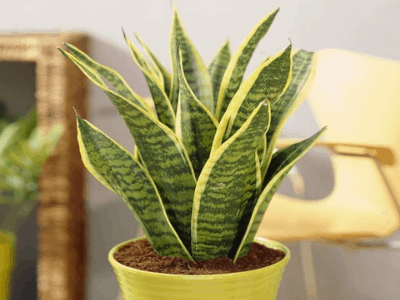 The snake plant is very resistant to insect bites and humidity, and can go 2 to 3 weeks without being watered.
She prefers warmer climates as she was raised in extremely arid soils.
Below 50°F can be dangerous. Green beauty prefers to dry out before watering.
So make sure to water it in moderation, especially during the winter.
It is the perfect plant for apartment dwellers because it does well in low light…
…or dark areas and can survive with a medium to indirect light.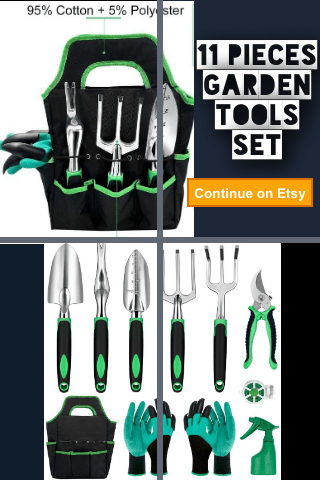 Snake plants (Sansevieria Trifasciata) are often kept as indoor plants due to their air purifying abilities. 
Snake plants are easy to maintain and have impressive foliage.
They usually show low or no toxicity to humans and are one of the best houseplants to keep indoors or outdoors.
Although the plants are good for us, they can still harm our pets.
According to the American Society for the Prevention Cruelty to Animals, snake plants are toxic for pets in general. 
Snake plants contain a poisonous chemical called Saponin that can cause distressing reactions…
…in pets such as kittens, puppies, dogs or cats.
Toxic effects can occur whenever a pet eats any part of the snake plant.
You shouldn't let this get you too worried, especially if you already own a cat and a snake plant.
In the last section of this post I'll suggest some ways to keep your cat from eating the plant.
Despite the fact that snake plants are mildly toxic, their overall fatality rate is very low for all species. 
In fact, there is another factor that decreases the potential for life-threatening intoxication from consuming snake plants.
All parts of this plant have a very bitter taste, making them unpalatable.
Consequently, your cat might leave the plant be and seek out other, tastier food sources. 
Furthermore, your pet is unlikely to be able to consume enough of the plant for it to be harmful. 
The cat's toxicosis may be mild to moderate…
…but the pet will most likely not cross the line into life threatening toxicosis.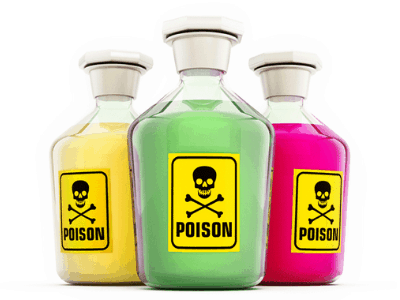 Here's the truth…
From above we can see that snake plant is quite dangerous for us and very lethal for our pets.
But despite all of that…
did you know that this plant have been chosen by native from Malaysia to be their herbal medicine?
In Malaysia, Sansevieria trifasciata (Ruscaceae) is commonly known as snake plant or mother-in-law's tongue, an evergreen perennial herbaceous plant.
Orang Asli in Perak, Malaysia have traditionally used it for the treatment of ear pain swellings, boils, and fever.
From the experiment that has been conducted, from extracted leaves of Snake. The analgesics has been found.
It can be used as medicine! How fantastic is that!
What is Analgesic? Is It Good Medicine?
Acetaminophen (Tylenol), which is available over the counter (OTC) or by prescription…
…when combined with other medications, and narcotics (opioids) are among the analgesics available.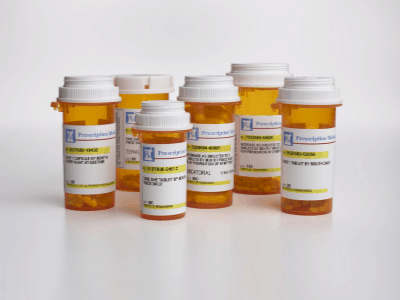 Last but not least…
The EtOH and water extracts of S. trifasciata were evaluated by several tests (acute and chronic).
It is necessary to employ tests that differ with respect to stimulus quality, intensity…
…and duration to assess the analgesic activity of a given substance.
The experiment showed that the extracts possess a moderate dose-dependent analgesic effect on the various pain models.
On the mouse writing test (a test useful for assessing mild analgesic non-steroidal anti-inflammatory agents)….
…both extracts exerted a strong inhibitory effect.
Based on these findings, the extract may have analgesic effects via peripheral effects.
Furthermore, the extracts caused a significant effect during the tail-immersion test.
Drugs that act centrally elevate the pain threshold of animals towards heat and pressure.
The effect of the extract on this pain model suggests that it might be centrally acting.
During formalin-induced pain, both phases of the extract were inhibited.
The second phase, however, was inhibited more potently than the first phase. 
In addition to providing information on pain mechanisms, the formalin test is also useful in assessing analgesia.
The narcotic analgesics, such as acetylsalicylic acid, inhibit both phases of pain in this model.
Peripherally acting drugs, such as indomethacin, only inhibit the late phase.
It was found that the water extract did not show any significant effect on brewer's yeast-induced fever in rats;
However, the extract of EtOH 200 mg/kg decreased pyrexia induced by yeast.
Based on the results obtained in this study, the extracts have mild analgesic properties.
This suggests that they may be useful in inflammatory and fever disorders.
See having Snake plant is good choice for you to have! It's cool, its famous, it's easy to have and care!
What else do you need? In this pandemic time like this, is a good choice for you to have an new activity…
…and having snake plant is a good choice for you to have!
Last thing for sure. This plant need to be care carefully, remember plant need the "love" too.
Alright that's all for today! Do you have any questions about all of this?
Or do you want to add some plant that have a good properties like snake plant?
Let me know your recommendation from the comment below.
I hope you can now take care your snake carefully and grow it big!
Thanks for reading this article! Bye!
More Related Articles For You!