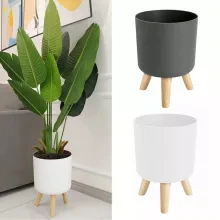 Have you ever wonder how much snake plant produce oxygen?
Especially commonly known as the air-purifying houseplant…
… it is obvious then that they produce oxygen enough for all members of the family, right?
Hear it from Holy!
It's amazing how plants supply oxygen for humans of this world…
Have we ever thank plants and mother nature for such a blessing?
In my part, the least I can do is take care of the plants around me…
… especially my indoor plants and houseplants that I decided to purchase myself.
One of the most striking plants that I collect the most is the snake plant…
They're relatively easy to care for, so it's a win-win solution for both of us…
Now the question is, how much oxygen do snake plants produce…
Is it enough for me already, or I take too much of them?
Well, let's find out!
By knowing the amount of oxygen the snake plant produce…
It will help us appreciate them more and it adds up to our knowledge, right?
Without further ado…
Can Snake Plant Produce Oxygen At Night?
Many plants are strategically placed throughout the house for decoration and to maintain feng shui…
Did you know, however, that some of these same plants have health benefits as well?
The snake plant, also known as mother-in-law's tongue is a hardy succulent…
… that can grow from 6 inches to several feet tall.
Snake plants produce oxygen, it also have a number of health benefits…
…in addition to providing some ambiance..
Good Quality Oxygen
According to several websites, plants produce high-quality oxygen…
There isn't anything like that. Oxygen is just that: oxygen…
It's a simple molecule, and the oxygen produced by plants is identical to that found in the atmosphere…
have you ever wonder..
How Much Oxygen Do Humans Consume?
The science of human oxygen consumption is well-understood…
Each day, an adult consumes about 550 liters of oxygen…
So, what about…
How Much Oxygen Does A Snake Plant Produce?
The amount of oxygen produced by a plant is much more difficult to calculate…
… because it is dependent on a number of factors.
Plants produce oxygen as a byproduct of producing sugars, which are their primary source of energy…
Slow-growing plants require significantly less sugar than fast-growing plants..
… and thus produce significantly less sugar and oxygen.
Photosynthesis is harmed by low light levels, which results in less oxygen production…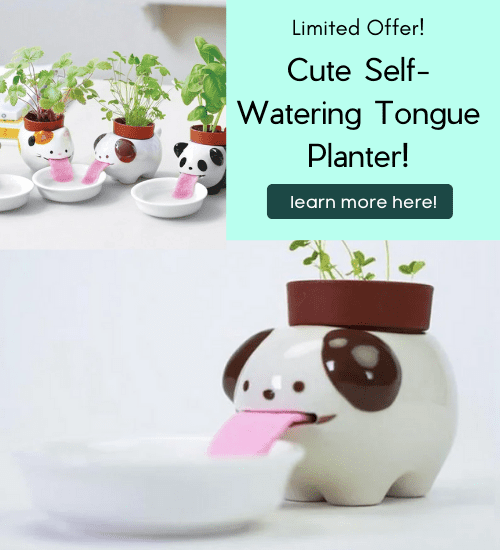 Photosynthesis and, as a result, oxygen levels are influenced by temperature, water levels, and available nutrients…
Photosynthesis occurs when a plant absorbs carbon from the air and stores it in its leaves, stems, and roots…
Each molecule of CO2 absorbed increases the weight of the plant…
… by one atom of carbon and produces one molecule of O2.
By weighing the plant, we can get an estimate of the amount of oxygen produced…
For every 150 grams of plant tissue grown, 32 grams of oxygen are released. Under normal temperature and pressure, this is 22 liters of oxygen.

Marco Thorn, Post-doc/Fellow, Cell Biology, Institute of Botany
Do you know that…
Snake Plants Also Produce Carbon Dioxide (CO2)
Plants convert CO2 to O2 through photosynthesis, but they also breathe…
They convert sugar and oxygen into CO2 and water during respiration…
Cellular respiration, the process by which organisms combine oxygen with foodstuff molecules, diverting the chemical energy in these substances into life-sustaining activities and discarding, as waste products, carbon dioxide and water.

Britannica
This is the polar opposite of photosynthesis, and it occurs in all cells at all times of the day and night…
Because of the carbon they accumulate, plants grow larger and heavier over time…
As a result, we know that the CO2 produced by respiration…
… is less than the CO2 used in photosynthesis; otherwise, they would not be able to grow.
Respiration reduces the net amount of oxygen produced by plants…
… especially at night when photosynthesis is absent.
However…
Do Indoor Plants Improve The Quality of Air?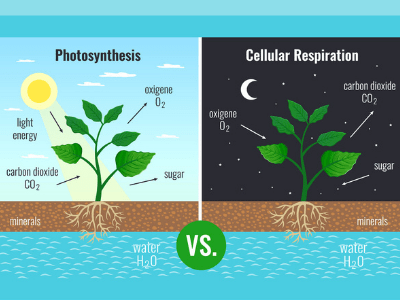 So, while houseplants cannot provide all of the oxygen we require, do they help to raise the oxygen level?
According to the NASA Fact Sheet, air contains 20.95 percent oxygen and 0.04 percent carbon dioxide…
The oxygen levels in a room would rise from 20.95 percent to 21 percent…
… if enough plants were present to absorb all of the CO2 and convert it to oxygen.
This increase would be difficult to detect and have no impact on humans…
Remember that this is the maximum increase possible, assuming that plants use all of the CO2 available…
In practice, the increase is even smaller…
Thinking about putting your plants inside the house, you need it to be tidy and make sure it won't bother your activities. We found this simple yet elegant pot to accompany you inside the house.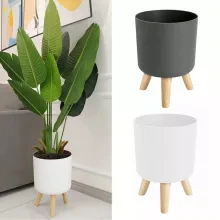 Indoor Planter Flower Pot with Wooden Legs
Featuring the straight wooden legs and neat angular design characteristic, sturdy and well-built, with an emphasis on functionality. Wooden planter comes apart to lay flat for shipping. This item is only for the plant stand, not including flower pot or other props in the picture! Due to the nature of wood, each item will have its own unique characteristics and scars.
Handcraft: Made from natural handcrafted beech wood. Heavy duty, sturdy, and durable. Handcrafted and made using dowel construction methods guarantee its strength. We always pursue accurate same size of each leg, but it may have a little bit deviation between legs because it is a handmade plant stand. No worries, we offer four floor pads, and they are working well to balance the legs for more stability, and they also help to prevent any scratches and anti slip.
finally…
Sum Up
See having the Snake plant produce oxygen is a good choice for you…
…It's cool, its famous, it's easy to have and care!
What else do you need? In this pandemic time like this, is a good choice for you to have a new activity…
…and having snake plant is a good choice for you to have!
Conclusion
Last thing for sure. This plant needs you to take care of them carefully,
…remember plants need the "love" too.
Alright, that's all for today! Do you have any questions about all of this?
Or do you want to add some method to snake plant grow very well and healthy?
Let me know your recommendation from the comment below or contact us.
Check out more of our posts like this one here!
I hope you can now take care your snake carefully and grow it big! Thanks for reading this article!

If your plant has this lovely blossom, enjoy the show!
More Related Articles For You!