Have you ever wonder how much snake plant produce oxygen?
Especially commonly known as the air-purifying houseplant…
… it is obvious then that they produce oxygen enough for all members of the family, right?
Hear it from Holy!
It's amazing how plants supply oxygen for humans of this world…
Have we ever thank plants and mother nature for such a blessing?
In my part, the least I can do is take care of the plants around me…
… especially my indoor plants and houseplants that I decided to purchase myself.
One of the most striking plant that I collect the most is the snake plant…
They're relatively easy to care for, so it's a win-win solution for the both of us…
Now the question is, how much oxygen do snake plants produce…
Is it enough for me already, or I took too much of them?
Well, let's find out!
By knowing the amount of oxygen the snake plant produce…
It will help us appreciate them more and it adds up to our knowledge, right?
Without further ado…
Snake Plant As Your Indoor Houseplant!
The snake plant is another striped foliage plant…
… with bold upright leaves that can be a striking houseplant.
It's also known as mother-in-law's tounge…
… and there are a variety of snake plants available as houseplants.
Some only reach a height of about a foot, while others can reach heights of up to three feet.
Snake Plant has a dark green/light green variegation and grows 2–3 feet tall…
It's easy to maintain…
… and will thrive in a sunny window or a location with only indirect light…
It doesn't even need to be watered on a regular basis because it thrives in dry soil…
Overwatering is one of the most common problems with snake plants…
Snake plants are a great addition to any room in the house…
… because they help to remove formaldehyde from the air.
If you don't keep an eye on it, the plant will produce new sprouts…
… from the underground rhizome, and it will outgrow the pot.
Cut away the developing sections or repot in a larger container…
… until the plant is as big as you want it to be.
What Is A Snake Plant?
Sansevieria trifasciata is a common houseplant that is native to Asia and Africa…
It is distinguished by its upright, evergreen sword-shaped leaves that resemble artificial foliage…
Snake plants are popular as houseplants…
… because they're attractive, easy to care for, and require little water to survive.
These plants are considered to be relatively safe, but if consumed, they can be mildly toxic…
If eaten in large quantities, their leaves contain a poison that can cause swelling and numbness on the tongue…
This plant should be kept away from children and animals who are prone to nibbling…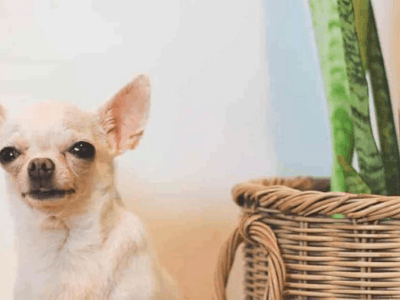 Slender, green leaves with grey or silver horizontal streaks are the most common snake plant foliage…
This plant can reach a height of several feet and thrives in low-light conditions…
These plants come in a variety of shapes and sizes. Some of the more common ones are:
Snake plant in the shape of a bird's nest. This plant, also known as the Hahnii, is small, reaching only 6 inches in height. The leaves grow in clusters that resemble a cup, much like a bird's nest.
Cylinder snake plant. The Sansevieria cylindrica has round leaves that can grow several feet in length. The leaves from this plant reach outward to resemble a crown.
Sansevieria Laurentii Laurentii is a well-known snake plant with a green center and yellow margins.
One of the most popular reasons for including snake plants in one's decor…
… is that they are low-maintenance and require little care to grow.
They're tough, hardy plants that can thrive both indoors and out in relatively dry conditions…
Here are a few things to keep in mind if you want to have a snake plant in your home:
Don't overwater your plants. This plant's flaw is too much water. Overwatering a snake plant can cause it to rot, so make sure it's in a well-drained pot. When the soil is completely dry, water it.
The best light is indirect sunlight. Snake plants thrive in partial sunlight. It can, however, grow in darker corners and brighter window areas. The plant will become dull and the leaves will become floppy if it is completely shaded.
Snake plants have been shown to be as useful as they are attractive. They can be grown both indoors and outdoors and require little to no upkeep.
Can Snake Plant Produce Oxygen At Night?
Many plants are strategically placed throughout the house for decoration and to maintain feng shui…
Did you know, however, that some of these same plants have health benefits as well?
The snake plant, also known as mother-in-law's tongue is a hardy succulent…
… that can grow from 6 inches to several feet tall.
Snake plants have a number of health benefits in addition to providing some ambiance…
Plants And Photosynthesis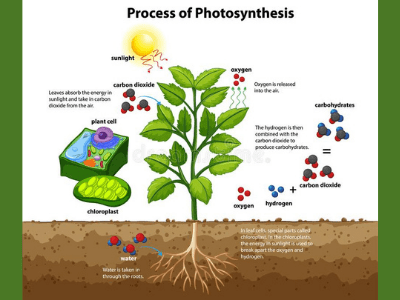 Plants produce sugars and oxygen by combining CO2 with water during photosynthesis (oxygen)…
During photosynthesis, plants take in carbon dioxide (CO2) and water (H2O) from the air and soil. Within the plant cell, the water is oxidized, meaning it loses electrons, while the carbon dioxide is reduced, meaning it gains electrons. This transforms the water into oxygen and the carbon dioxide into glucose. The plant then releases the oxygen back into the air, and stores energy within the glucose molecules.

National Geographic Society
This is a fact that everyone acknowledges…
The production of oxygen is so important in nature…
… that we would run out of it and die if we didn't have plants.
Plants in a home should, by definition, contribute a significant amount of oxygen…
They produce oxygen without a doubt, but how much do they produce?
Is the amount significant in comparison to our consumption?
Is it true that a home with plants has more oxygen than one without?
Good Quality Oxygen
According to several websites, plants produce high-quality oxygen…
There isn't anything like that. Oxygen is just that: oxygen…
It's a simple molecule, and the oxygen produced by plants is identical to that found in the atmosphere…
How Much Oxygen Do Humans Consume?
The science of human oxygen consumption is well-understood…
Each day, an adult consumes about 550 liters of oxygen…
How Much Oxygen Does A Plant Produce?
The amount of oxygen produced by a plant is much more difficult to calculate…
… because it is dependent on a number of factors.
Plants produce oxygen as a byproduct of producing sugars, which are their primary source of energy…
Slow-growing plants require significantly less sugar than fast-growing plants..
… and thus produce significantly less sugar and oxygen.
Photosynthesis is harmed by low light levels, which results in less oxygen production…
Photosynthesis and, as a result, oxygen levels are influenced by temperature, water levels, and available nutrients…
Photosynthesis occurs when a plant absorbs carbon from the air and stores it in its leaves, stems, and roots…
Each molecule of CO2 absorbed increases the weight of the plant…
… by one atom of carbon and produces one molecule of O2.
By weighing the plant, we can get an estimate of the amount of oxygen produced…
For every 150 grams of plant tissue grown, 32 grams of oxygen are released. Under normal temperature and pressure, this is 22 liters of oxygen.

Marco Thorn, Post-doc/Fellow, Cell Biology, Institute of Botany
Plants Also Produce Carbon Dioxide (CO2)
Plants convert CO2 to O2 through photosynthesis, but they also breathe…
They convert sugar and oxygen into CO2 and water during respiration…
Cellular respiration, the process by which organisms combine oxygen with foodstuff molecules, diverting the chemical energy in these substances into life-sustaining activities and discarding, as waste products, carbon dioxide and water.

Britannica
This is the polar opposite of photosynthesis, and it occurs in all cells at all times of the day and night…
Because of the carbon they accumulate, plants grow larger and heavier over time…
As a result, we know that the CO2 produced by respiration…
… is less than the CO2 used in photosynthesis; otherwise, they would not be able to grow.
Respiration reduces the net amount of oxygen produced by plants…
… especially at night when photosynthesis is absent.
Plants Against Humans
Humans use 550 liters of oxygen per day. How much plant growth is required to generate that much oxygen?
For every 150 g of growth, plants produce 22 L…
To produce the oxygen required by one person, they would need to gain 3.75 kg (8 pounds) per day…
Keep in mind that plants take a long time to grow…
Adding 3.75 kilograms to your houseplants on a daily basis would necessitate a large number of plants…
Plants in most homes are unable to produce nearly enough oxygen to meet our needs…
Do Indoor Plants Improve The Air?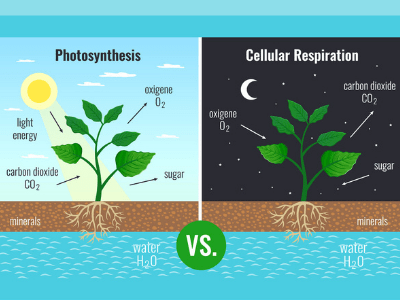 So, while houseplants cannot provide all of the oxygen we require, do they help to raise the oxygen level?
According to the NASA Fact Sheet, air contains 20.95 percent oxygen and 0.04 percent carbon dioxide…
The oxygen levels in a room would rise from 20.95 percent to 21 percent…
… if enough plants were present to absorb all of the CO2 and convert it to oxygen.
This increase would be difficult to detect and have no impact on humans…
Remember that this is the maximum increase possible, assuming that plants use all of the CO2 available…
In practice, the increase is even smaller…
Do Houseplants Increase Oxygen Levels?
Not at all. They do contribute oxygen to the room, but in such small amounts that their impact is negligible…
People have a much greater impact on the levels of O2 and CO2 in a room than plants…
Get rid of your spouse and children if you want to live in a more oxygen-rich environment…
The ventilation rate, which is the amount of air exchanged with the outside…
… is the most important factor in maintaining good oxygen levels.
Grow houseplants for the sake of enjoyment, not to improve the air quality in your home…
Sum Up
See having Snake plant is good choice for you to have! It's cool, its famous, it's easy to have and care!
What else do you need? In this pandemic time like this, is a good choice for you to have an new activity…
…and having snake plant is a good choice for you to have!
Conclusion
Last thing for sure. This plant need to be care carefully, remember plant need the "love" too.
Alright that's all for today! Do you have any questions about all of this?
Or do you want to add some method to snake plant grow very well and healthy?
Let me know your recommendation from the comment below or contact us.
Check out more of our posts like this one here!
I hope you can now take care your snake carefully and grow it big! Thanks for reading this article!
If your plant has this lovely blossom, enjoy the show!
More Related Articles For You!