Snake plants are also commonly called Sansevierias and there are around 70 different species of this plant. Among them is Sansevieria Fernwood. Originating from Africa, Asia, and Europe, in both subtropical and tropical climates. Their height can reach 12 feet. They are evergreen plants. 
The plants are very hardy, capable of thriving even after weeks of neglect. It does not require much light or water to survive, and it is not susceptible to many insect pests.
In an investigation carried out by NASA, it was found that plants help clean your home's air. Toxins like benzene and formaldehyde are removed from the air by these plants.
What is the Reason of Propagating a Snake Plant?
When you accidentally overwater your snake plant, the roots will rot and the plant will die. It is possible to propagate a dying plant if it is on its last legs. To propagate it, cut off healthy leaves and follow the steps below.
To avoid trashing sunburnt leaves, they can be propagated. It will give them a new lease on life, and you can give the newly planted plant to someone close to you. As leaves grow too tall, they may bend or break. 
This is so helpful if you want more than one plant or if your friend wants a snake plant but doesn't want to buy one. Propagation results in a whole new plant. 
Take Cuttings from a Snake Plant
The leaves you want to cut should be healthy and not too old. When cutting through the leaf, be sure to use a sharp and sterilized blade. The stem of the plant will not be damaged as you take the cuttings. 
Sterilizing your blades reduces the risk of infection to the plant. The reason for this is that the plants will not be harmed by harmful bacteria or fungi.
Bacterial infections should be reduced as much as possible. The fungus is extremely hard to treat and can quickly spread throughout your entire plant community. 
With your sterilized blades, cut the leaf off the main plant. It can be an individual leaf, or you can cut it up into sections. As each segment grows a new plant, you can theoretically get many, many plants from just one leaf.
For propagation to succeed, the segments should be at least 2-3 inches long. 
How to Propagate  Snake Plant Cuttings
Leaf cuttings need to be propagated the correct way up. They won't take root if you propagate them upside down. 
You should score a small v shape into the base of the cuttings you take. This will increase the surface area of the leaf for roots to grow from, thus increasing the chances of successful propagation. Additionally, it allows you to remember which end to put in the potting medium.
You can do something to speed up the growth of the cutting. Dip the cut ends of each leaf cutting into some rooting hormone powder. This will promote faster growth when you plant it in your soil.
Propagate Snake Plant Cuttings in Water
The easiest way to do this is by the water propagation method.
Your leaf should be placed in water once it has been cut. 14 percent of the cutting should be submerged. The cutting can be held in place with hair or orchid clips so that the base doesn't rest on the bottom of the glass. 
Place it away from direct sunlight in your home. Replace the water every 2-3 days, or more frequently if it seems dirty or cloudy.
Maintain regular contact with your cuttings. Feel the submerged sections after removing them from the water. You should run them under lukewarm water and rub off the slimy layer with your fingers if they are slimy.
The container in which the cutting was propagated should also be cleaned with soapy water. Rinse your cutting back well with clean water and place it inside. You will greatly reduce the risk of your cutting rotting.
You should begin to see little roots within a week or so. Plant it in a pot with peat moss or sand and treat it the same as you would a larger plant. 
You should not use water softening system water for your plants if you have one in your home. This is because these systems tend to add sodium to the water, which can be toxic to plants.
Propagate Snake Plant Cuttings in Sand or Soil
You should allow the end of your cutting to callus over. You can do this by leaving it for a few days. It will prevent the cutting from absorbing too much water and rotting. Plant the callused end of the cutting into some damp sand or soil in a plant pot. Within a week or two, your cutting will have taken root and begun to grow.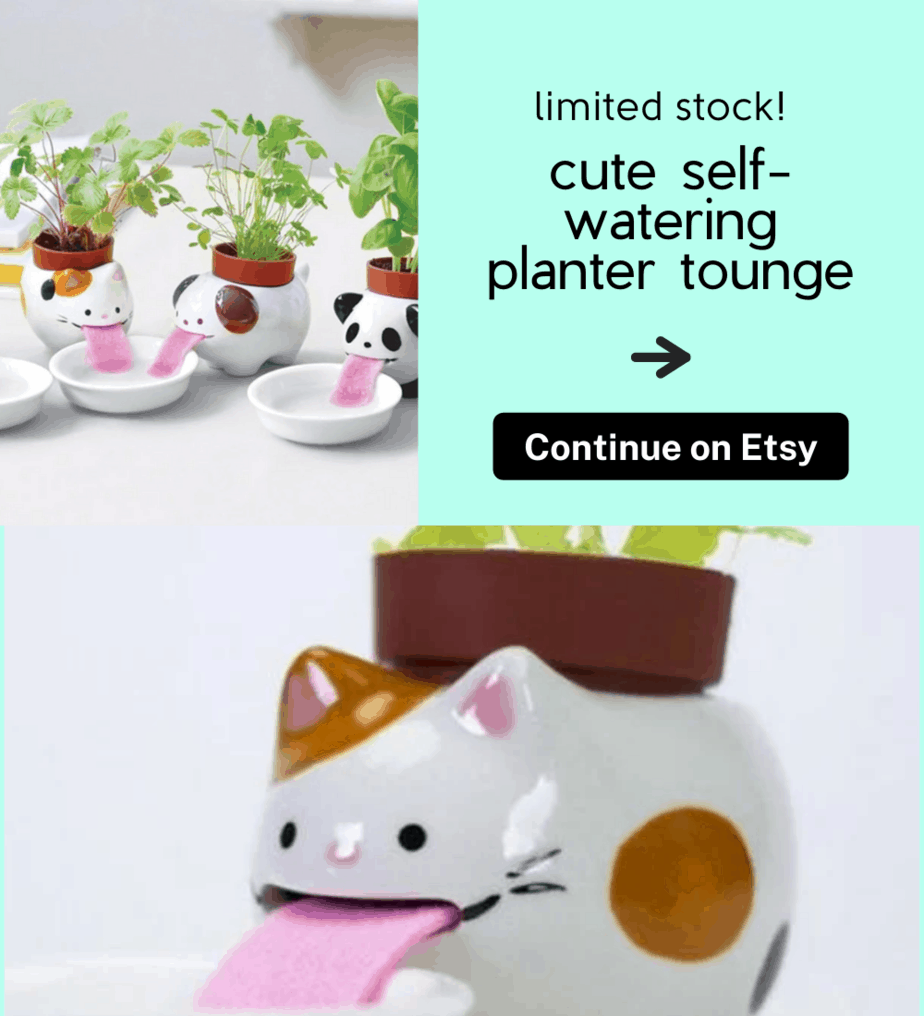 Growing roots usually takes at least a month or two. Repotting should be done after the roots have grown to a length of an inch. A new plant pot should be filled with well-draining soil designed for succulents. To improve drainage, you can also add pumice or perlite.
If the leaf tip is still intact, the leaf cutting will not grow anymore. You can snip off the original leaf cutting once you see a new leaf growing through the soil. 
Propagation by Division
Snake plants can also be propagated without taking a leaf cutting. Under the soil, there are many thick organs. The energy for growth is stored in these rhizomes. 
The snake plant should be removed from its pot and any excess soil should be brushed off. Ideally, you should be able to clearly see the rhizomes. 
These rhizomes should be cut up with a sterilized pair of shears or sharp knife. If your plant is very old, it will have a large number of rhizomes. If not, cut the mass in half.
In general, each divided snake plant section should have three rhizomes and at least one healthy leaf. 
A new plant can then be grown by replanting each section into a new container. It's a really good method for variegated snake plants with yellow edges.
You can simply take cuttings from these leaves so you won't have yellow edges on your new plants. Dividing your plant is the only effective method for preserving them as well as passing them on. 
Propagation from Rhizomes
This process begins similarly to the division process. Remove the plant from the pot by laying it on its side. Rhizomes resemble garlic cloves and are found near the ground.
Take care not to damage the surrounding roots when cutting the rhizome off the plant with sterilized shears. You should let the rhizome callus for a few days as you would with a leaf cutting. 
It can then be planted into a new pot to grow. 
Ideal Conditions for Propagation
Cuttings should be stored in an area with indirect but bright light. If there is insufficient light, root growth will be slowed.
Snake plants are best housed in terracotta pots. Due to their porous nature, they allow the soil to dry more completely. Overwatering is the only real threat to your snake plant's health, so whatever you can do to lessen this is beneficial. Additionally, they are heavy and have a good drainage system, two other characteristics to look for.
The soil medium should have good drainage. As a result, stagnant water in the soil can cause the plant to rot and become mushy.
A soil designed for succulents that drains well can be purchased, or you can add perlite to regular soil. You should also include coarse sand, vermiculite, and sphagnum peat moss in your soil.
Water your plant only when the top 2-3 inches of soil are completely dry. Plants are designed to withstand periods of drought and will not be adversely affected by underwatering. When you water the plant, pour water onto the soil until it is soaked and the excess drains out of the drainage holes in the pot. 
Snake plants prefer temperatures between 60 and 80 degrees Fahrenheit. Therefore, they tend to survive better when kept indoors. Temperatures that drop too low are too dangerous for them. A temperature below 50 degrees Fahrenheit can cause the leaves to turn yellow or brown.
Propagation Problems
Snake plant cuttings usually respond well to propagation, but this is not always the case. Some cuttings don't take as well as others.
People often assume that their cutting has no roots and is dead. It is simply not true, because snake plant roots usually take at least two months to form. Before deeming your cutting a lost cause, give it time to propagate.
It is not a good sign if your cutting becomes brown, black, or mushy. These are signs that your snake plant cutting is rotting. Symptoms usually appear at the bottom of the leaf and progress upwards.
This is typically the result of not allowing the cut edge to callus over sufficiently before propagating the cutting in water. This is often the result of overwatering the plant, or poor drainage if the cutting is rooted in soil or sand.
If you submerge your plant, its leaves may become shriveled, curled, or wilted. Water your plant adequately to solve this problem. 

You should pull out your snake plant from the soil if the roots have rotted. Using a sterilized blade, remove any mushy or dying roots. Repot the plant into fresh, clean soil. As the plant adjusts to its new environment, do not water it for a few days.
More Related Articles for You!