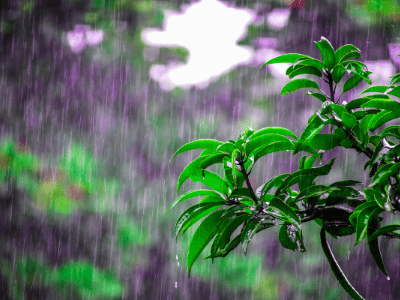 Put your snake plants in the rain?
You think it seems like a foolproof idea.
Yes, there is the issue of waterlogging, so you wouldn't leave them out all night.
A few hours may not hurt, though.
Can you put snake plants in the rain?
Let's ask Greg's Opinion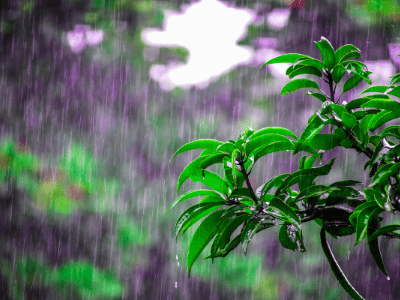 I love how easy it is to take care of sansevieria…
i can put them anywhere in the house or even outside my door.
One day I forgot to put one of my sansevieria inside the house.
And the leaves become mushy!
I almost cried out since I forget that they require less water than any other plants.
However, it is surprising that some of them survive in the rain and continue growing!
I just realized that most of them that survive is in a good term of soil and..
…was put in a pot with drainage holes!
In fact, rainwater contains higher oxygen levels than regular water,
…so your houseplants may even benefit from being placed in rainwater from time to time.
Although rainy weather can be good for your houseplants,
…it is less favourable to houseplants when it is windy and cold.
Do you want to take your snake plants outside for a while?
Keep reading, as I will cover everything you need to know to get it watered the natural way.  
The rain can be very beneficial, but it can also damage your houseplants if you're not careful.
When you finish reading this, you will be able to determine how much rain is too much…
…and when to move houseplants back inside.
---
Snake Plants Can Be Placed In The Rain
The most important thing you can take away from reading this blog is this:
…overwatering your plants is bad for them. Just like us humans need oxygen,
…snake plants need it as well.
Plants can produce oxygen through photosynthesis, which they then use for respiration. 
You can cause your houseplant to suffer from root rot if you give it too much tap water.
Giving it too much water and too little oxygen can result in the roots decaying.
This condition can result in the death of your houseplant. 
As a result, you might think that you should not ever place your houseplant outside in the rain.
The rain can be unpredictable and cannot be controlled by a human being.
If you were to water your houseplant too heavily it would drown within a short timeframe.
By the time you brought your plant inside again, it will be so soaked that root rot could begin.
Is That Right?
Fascinatingly, that isn't exactly true. Tap water isn't the same as rainwater.
The latter has more oxygen. As your houseplants soak up a nice soaking from a rainstorm,
…they're not only soaking up water, but they're also taking in oxygen.
Any soil that was already wet inside won't get waterlogged. 
Keeping your houseplant in the rain, however, can result in waterlogging.
A rainy day is good for your houseplant in several ways.
In fact, you should not expect detrimental effects from taking a rainy day shower. 
---
The Benefits of Leaving Snake Plants in the Rain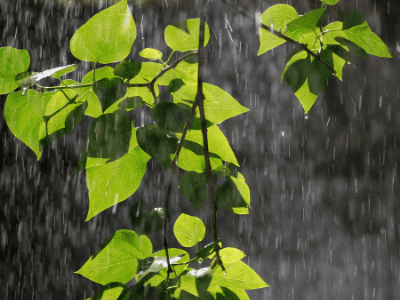 The next time a rainstorm hits your neighbourhood,
…give your plants a break by letting them enjoy a few days outdoors. 
Cleans Dust and Dirt
You have likely noticed that houseplant leaves get dusty and dirty over time.
Although spray bottles containing water are a good idea for removing dust and dirt from leaves,
…this task can be daunting for even experienced indoor gardeners.
It's a good thing that you have the rain to take care of the leaves for you,
…making them nice and clean again. 
Allows for Easier Photosynthesis
When your houseplant gets some outside time,
…the rainwater can even get deeper than surface level.
The light reaches the plant's internal pores, known as stomata.
This structure can be found in the leaves.
Healthy stomata allow the plant to absorb its nutrients and carbon dioxide.
As a result, it will grow!
Clears Away Tap Water Minerals and Salts
You probably use tap water when you water your houseplant.
That's fine, but tap water has minerals and salts that aren't great for plants in the long run.
That's especially true in places with hard water. 
The hardness of your water is simply the result of the presence of more magnesium and calcium.
Again, you won't really notice it, since we don't notice it.
Hard tap water results in a soil and calcium carbonate layer forming within the pot,
…which deters water from reaching the roots. This can cause your plants' roots to rot and wilt.
One good way to reverse this effect is to put your houseplant outside in the rain.
Rainwater has more oxygen than tap water but it's also softer.
It will clear out salts and minerals so that your soil becomes essentially bare.
The water can get to the roots. 
However, there are several things to look at…
Houseplants In Rainy Weather: Precautions To Take
It's clear rainwater can be beneficial for your houseplant.
Nevertheless, use common sense when deciding when to take your plant outdoors.
A light drizzle should not cause any harm, but what if it becomes heavier?
Obviously, rain can bring unpredictable weather,
…so it's a good idea to go outside and get your houseplant if it's outdoors. 
Wind
The rain and the wind can make your houseplant rather unfriendly.
Strong, continuous winds can knock it right over, ruining glass pots and containers. 
If your houseplant tumbled, it would damage its leaves and stems by knocking…
…them against your concrete lawn or driveway.
You could try pruning them back to health,
…but too much damage could ultimately ruin your houseplant. 
It won't be able to handle much wind since it has been grown indoors all its life,
…but a light breeze is fine, and occasional gusts are fine but continuous,
…high winds are out of the question. 
Cold Temperatures
Check your weather forecast before leaving your houseplant outside in the rain.
Keep in mind that humidity can be problematic in the spring and summer,
…but at other times of the year, cold temperatures are likely. Stay indoors and wait for another rainy day.
The temperature requirements for most houseplants are very specific,
…so we have discussed this extensively on this blog.
Once the temperature drops below 50 degrees Fahrenheit,
…tropical houseplants typically cease to thrive.
Non-tropical snake plants can maybe survive in the 40s, but not below that. 
Therefore, we never recommend leaving your houseplant out in the rain at night..
…except during the summer. Otherwise, it is too cold and the tissues of your houseplant can freeze.
In extreme cold, the water in the tissue becomes ice crystals which can cause great damage to the plant.
Heavy Rain
When the weather turns, the consistency and heaviness of the rain can vary.
It could be a mild drizzle, or a more consistent, heavier rain.
Just remember to bring your houseplant inside when this happens.
If it rains hard enough, a houseplant can be tipped over.
Additionally, the more rain, the more water your houseplant gets.
I mentioned earlier that rainwater is less likely to waterlog an indoor plant..
…because it is oxygenated. However, it's not impossible. 
Thunderstorms
Your indoor plant is unlikely to get struck by lightning, but you never know.
Most thunderstorms are dangerous due to the weather that comes with them,
…such as heavy rain and strong winds. Get your indoor plant out of the storm as soon as possible. 
---
What Is the Best Time to Leave House Plants in the Rain?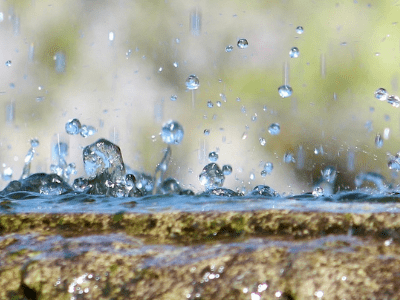 Your snake plants need a little rain,
…but you have no clue about how much time they should spend outside.
There is the worry of root rot in the back of your mind, which you don't want.
How long should your houseplant stay outside?
The average indoor gardener recommends keeping your houseplant outdoors..
…for a couple of hours during a rain event.
However, if the weatherperson predicts nonstop rain all day,
do not leave your houseplant out there all day. It would get too much water.
Get your snake plant in before the sun is fully out after heavy rain…
…will help prevent your plant from scorching and burning. 
When your snake plants has a bug problem, don't wait to address the problem.
Quick removal of bugs using natural products (no pesticides for your snake plants, please)
….will prevent them from reproducing and laying eggs.
Have you ever heard of neem oil before? We love this neem oil spray since they are more practical to use and is budget friendly. You can spray them once for around 2 weeks for bugs protection, it's very effective!
Talk about solving the problem before it occurs! 
Then, when rains hit and you think your houseplant needs some TLC,
you can move it outside again. When your houseplant gets the all-clear from you,
it'll be ready to go back to enjoy sunlight from your window or artificial light.  
______________________________________________________________________________________________________________________________
Conclusion
There are still many recent and interesting articles about Snake Plants..
..as well as other unique information from All Things Gardener..
For further information and other inquiries..
..you can contact us here
---
More Related Articles