There is nothing more popular than the snake plant, also known as Sansevieria trifasciata. Also known as the Mother-In-Law's Tongue, the Magic Sword, and the Golden Bird's Nest. All these names refer to the long, wavy, snake-like leaves with striking yellow edges that many people love. Beautiful plants like these are a great addition to many homes!
Considering snake plants are easy to maintain and can tolerate neglect, it is easy to see why they are so popular. Despite their curiosity, cats can be difficult to choose a houseplant because they are incredibly finicky. Pet owners must also consider the possibility that they might harm their pets. Are snake plants toxic to cats?
No matter what name you call it, the snake plant is toxic to cats when eaten and can cause sickness and diarrhea. Despite that, it is unlikely to harm your cat and is a lot safer than many other highly poisonous plants.
The purpose of this article is to explain why snake plants are toxic to cats, what to do if your cat takes a nibble out of a snake plant, and how you can keep houseplants that are toxic to cats out of reach and replace them with safer alternatives.
What Makes Snake Plants Toxic to Cats?
The plant has saponins throughout, even in its long grass-like leaves, which cats love eating. Snake plants occasionally bloom flowers and berries, but these also contain poisonous saponins and should not be eaten.
They act as natural insecticides and fungicides as a result of the chemicals produced by the mother-in-law's tongue. They are crucial for the survival of the plant, and are partly responsible for making it so tough. As saponins protect against microbes, fungi, and bacteria, they reduce the risk of plants contracting various diseases.
While these chemicals are effective at killing bacteria, they are also responsible for the toxic effects in cats and dogs. As purgatives, saponins cause diarrhea and stomach cramps when ingested and increase bowel movements.
Snake plants are also highly indigestible, which exacerbates these stomach problems. Pieces of the plant can sit inside your cat's stomach and their digestive system will then try to break the plant down. As your cat tries to regurgitate these pieces, it will cause even more stomach discomfort and increase vomiting.
When in contact with human skin, the snake plant can also cause skin irritation. Several saponins also exist in the juice of the leaf, otherwise known as sap, and these are what cause mild rashes or itching. Cats are furry, so they are unlikely to encounter this problem.
How to Stop Your Cat from Eating Your Snake Plant
It may surprise some cat owners to learn that the Mother-In-Law's Tongue is dangerous for cats, as snake plants are stylish and exciting additions to any home. You need not worry! Cats and Sansevieria Trifasciata can live in harmony together; taking precautions to prevent the two from getting close is all that is required.Even if your cat eats your snake plant, it's not the end of the world. After treatment and advice from your veterinarian, they will most likely be back to their usual happy selves within a day or two. Even so, it is a good idea to prevent your cat from eating your snake plant just in case; it is better to avoid discomfort and potential disaster if you can!The following are my top tips for keeping your cat from eating your snake plant.
Keep Snake Plant Out of Reach
The first thing you should do is keep your snake plant out of your cat's reach.
Even though it seems like a simple and obvious solution, the reality is much more complicated! Cats are natural climbers and love to climb! You can easily put a plant on a high shelf to prevent your dog from nibbling at the leaves, but a determined cat will work its way up any high surface. How do we solve this problem?
It is possible to use hanging planters that can be hung directly from the ceiling or on the wall. Because there is no surface for your cat to climb on, it is safe from ingesting the snake plant. Planting your snake plant outside is another option if you have an indoor cat.
Put your mother-in-law's tongue in a room that your cat does not enter, and make sure the door is closed. As one of the best air-purifying houseplants, snake plants are an ideal addition to any bedroom, which is also the most common cat-free zone in the house. Do you keep your cat away from your bedroom? If so, this might work!
Use Citrus, Coffee, or Cinnamon
Cats have a very good sense of smell. It has 15 times the strength of ours! As a result, some scents we enjoy – like citrus fruits, coffee, and cinnamon – can be overwhelming to cats. When you are trying to keep your cat away from your snake plant, this information can be useful since you can use these scents to deter them.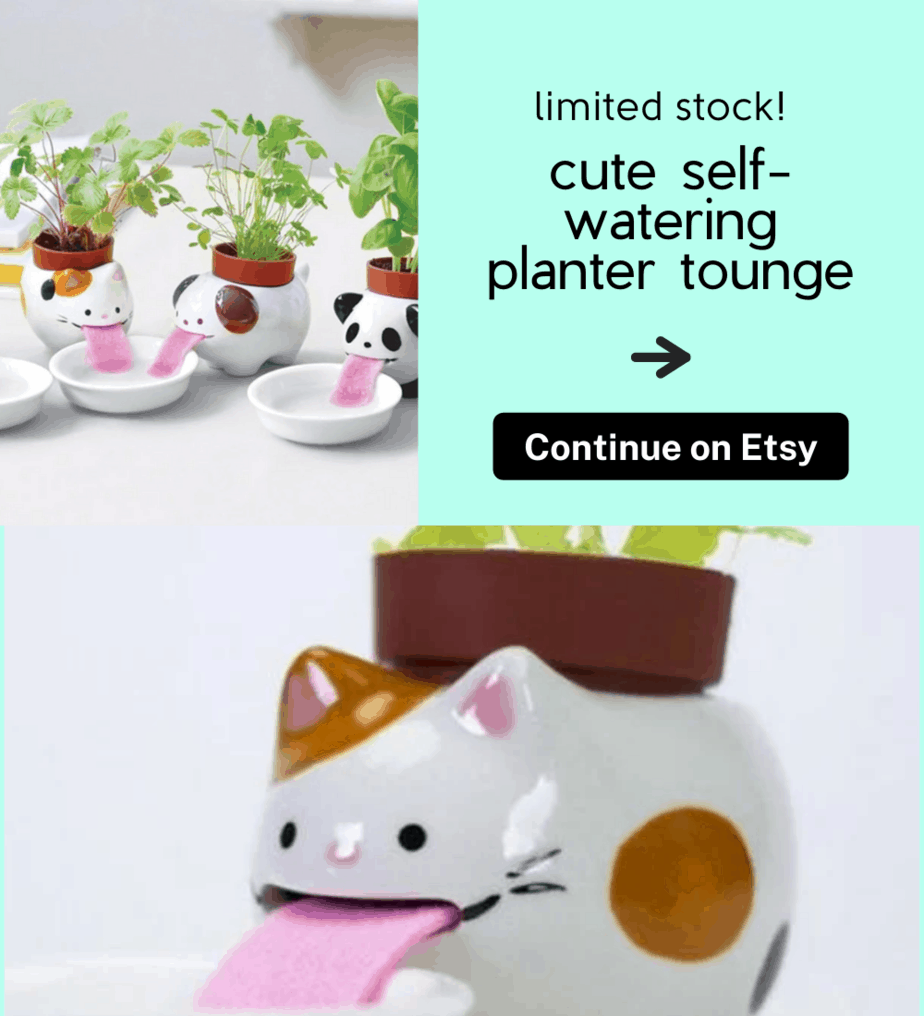 Make sure you keep the coffee grinds from your machine and sprinkle them in the soil. In addition to keeping your cats away, coffee also acts as a fertilizer, ensuring your snake plant thrives and grows. You can also sprinkle cinnamon in the pot to protect your snake plant from dampening diseases and mold.
Alternatively, you can keep the orange peel and place it around the edge of the pot. It will slightly increase the acidity of the soil, which is good for plants that thrive in acidic environments, such as snake plants. The plants are native to tropical West Africa, where the soil has a pH between 4.5 and 7.0. Thus, this could also help your snake plant grow!
Use Deterrent Sprays
It's not necessary to use strong scents to deter your cat; cat repellent sprays are equally effective.
You can buy deterrent sprays from many pet stores that are intended to keep your cat from scratching your furniture, but you can also spray the surface you keep the plant pot on to ward off your cat. Make sure to use a spray meant for houseplants if you wish to spritz the snake plant directly. The chemicals in the deterrent spray may damage your snake plant otherwise.
Other common household items can also be used to make plant-friendly cat repellent sprays. Mix a few drops of citrus or lavender essential oils with water and mist the plant. Also, you can mix one part white vinegar with two parts water and spray it. The acidic vinegar will not cause any harm to snake plants because they thrive in acidic environments. It may even be beneficial for the plant.
Maintain Your Cat's Interest
Cats are naturally curious creatures who enjoy exploring the world around them. Snake plants aren't eaten for their taste or their potential side effects, it's because they are intrigued by the plant and want to know more about it.
To prevent your cat from ingesting your snake plant, provide them with something more entertaining and enticing such as toys. Test out several different toys to determine what your cat enjoys the most. Make sure they always have something new to discover and play with by switching their toys regularly. A cat toy that automatically plays with itself is also a great idea for busy owners who don't have the time to keep their cat entertained every day.
Other exciting items that you can provide are cat scratching posts, cat trees, and several hiding places. Despite the fact that all cats benefit from an enriching home environment, indoor cats will benefit even more as they do not have access to the natural world. If you give your cats a few other products, you'll be surprised at how much they will stop eating your houseplants.
Provide Cats with Plants They Can Eat
If your cat still can't get enough of your plants, why not provide him with some of his own? You can buy cat grass from most pet stores for a relatively low price. It is grown from seeds such as wheat, barley, and oats, specifically so that cats can eat it. It is different from the grass that covers your back lawn.
Nevertheless, it should be noted that cats can vomit when eating excessive amounts of cat grass. Cats, in the wild, eat grass to help settle their stomachs or regurgitate hairballs, which is why they are drawn to certain plants. However, the leaves won't do any harm, and many cats enjoy nibbling on them.
When buying cat grass for your cats, make it obvious that this plant is for them to eat, and not your snake plant or other deadly houseplants. Keep your cat grass close to the ground, and houseplants on higher shelves or in different rooms. They will be able to distinguish between the two this way.
Switch to Safer Alternatives
You can always switch your snake plant for a safer alternative if none of these solutions are working and you're concerned.
You can choose from a variety of cat-friendly houseplants. Let's take the spider plant as another popular houseplant. Can cats eat spider plants? They do not contain toxins and are safe for cats to nibble on in moderation. As a result, they are a great option for pet parents. What about ferns? Do ferns poison cats? Although some ferns are poisonous, Boston Ferns are safe for cat owners and are a great addition to any home!
Although, it is always best to check the safety of each plant as some houseplants are surprisingly poisonous. Aloe vera, for instance, is it safe for cats? Most people would assume the answer is yes. We use aloe vera medicinally and in many cosmetic products and even cat products. Aloe vera gel is safe, but the whole plant is toxic when consumed by cats.
The ZZ Plant is another popular houseplant to be aware of. ZZ Plants are toxic to cats? Yes, but much more poisonous than snake plants! Their toxin is calcium oxalate, a crystal-like structure that damages the skin when it comes into contact with the plant, and the digestive system if it is ingested.

That's how we know that toxins lurk in the plants we least expect and can harm cats! You can be confident that your cat will not be harmed by a plant if you research it before purchasing it.
More Related Articles for You!