Succulents have become extremely popular in recent years, and for good reason.
There are hundreds of unique varieties, and almost anyone, including beginners, can grow them.
Their special water-storing tissues allow them to survive in environments where most other plants would perish…
…so they'll survive even if you forget to water them for a while.
Succulents also thrive in dry air and warm temperatures, both of which are present in most homes…
…so you won't have to do anything to grow one in your living room.
If you're a new plant parent, here are some of the best indoor succulents to get you started.
They adapt well to indoor life and are widely available in garden centers and nurseries.
Before we get to the succulent indoor garden ideas,
This is what Gracie said about her Indoor succulents.
I visited my friend's place the other night and instantly fell in love with her indoor succulent garden.
When I got back home, I immediately browsed for the succulents I could buy online.
However, there are tons of choices…
…and I realize that I don't have that much time to take care of the little plants.
And I don't have any experience as a gardener!
If Gracie's situation feels familiar to you, keep reading!
Beginner-friendly Succulents for Creative Succulent Indoor Garden Ideas
Unbelievably, almost anyone can cultivate a certain species of nearly invincible plant.
This is true regardless of whether you don't garden, would like to garden…
…are forgetful when you do, or are a truly terrible gardener with the blackest of black thumbs.
Welcome to the tolerant world of succulents if you're wondering what in the world this plant possibly be.
Anyone should be able to cultivate succulents since, provided they adhere to a few basic rules…
…all they need is to be left alone.
After you've planted them up, they won't require much assistance…
…especially when it comes to watering.
That's because succulents originate from desert areas, and over the ages…
…their leaves and stems have developed the ability to store water, allowing them to…
…withstand extremely dry conditions.
Because American homes generally have humidity levels that have been compared to…
…those of the Sahara Desert, this is a particularly advantageous quality.
Succulents thrive in it, but neither people nor the majority of their houseplants does very well.
Succulents also have another enticing quality.
They come in an incredible range of shapes, sizes, and forms, some of which seem more at home…
…in a rainforest than a desert, as well as an infinite number of textures and hues.
What more could you possibly want from a single plant species?
There is an almost endless variety of choices for plants in such genera as…
…Echeveria, Crassula, Kalanchoe, Senecio, Haworthia, Sedum, Sempervivum, Aeonium, Sedeveria…
…and Graptoveria, not to mention the whole cactus family.
And the list could go on from there.
Whatever you like in terms of plant shape, color, and texture…
…the chances are excellent that you can find that quality in succulents.
And what you can't find at local stores you can almost certainly find online.
Even beginners and black thumbs can grow an indoor jungle with these forgiving, no-fuss beauties.
To deliver the best choices of plants, we contacted some experts and asked them what they think…
…is the easiest succulent to grow indoors.
These experts are kind enough to explain why they think the plant of their choice…
…is the easiest to grow so you know what makes these plants their top pick!
Check this out! If you're a beginner or an experienced gardener with no time on your hands…
…here's what you can choose to be creative with your succulent indoor garden ideas.
Common Succulent Houseplants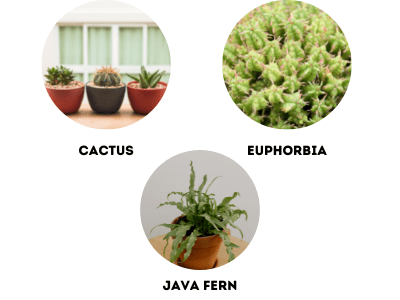 "We believe part of the satisfaction of living with indoor plants is in their modest requirements, and just as much pleasure can be found in a humble potted cactus as in a conservatory full of demanding tropical plants."

House of Plants: Living with Succulents, Air Plants, and Cacti, Caro Langton and Rose Ray.
Some of the most common succulent houseplants include aloe vera, cactus, euphorbia, and variegated java fern.
These plants do well in indirect sunlight or partial shade and usually require low fertilization (with a pH below 7).
Succulent houseplants make excellent additions to any room because…
…they provide new lifeblood with every rainstorm while providing an attractive landscape feature.
They also tend to maintain their shape even when not given much care…
Due to their storage organs, which store water in mineral salts rather than soil moisture like other plant parts do.
Here are some best succulents for indoor!
Graptopetalum Superbum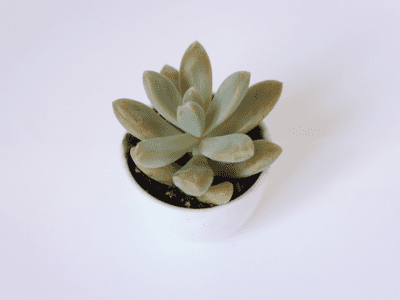 Graptopetalum superbum, formerly named Graptopetalum pentandrum subsp. superbum…
…is a succulent that takes perfectly to indoor growing conditions…
…making it one of the easiest succulents to care for.
G. superbum does well in bright light, but can also tolerate lower light levels.
It is drought tolerant and can go for extended periods without water.
This makes it a great choice for people who are new to succulent gardening…
…or who don't have a lot of time to devote to their plants. 
This succulent grows best in soil that is sandy and has good drainage.
G. superbum does not tolerate wet soil, so it is important to make sure the soil is well-drained…
…typically a succulent/cacti mix is suitable. 
The best part, G. superbum will reward gardeners with attractive…
…voluptuous steel blue/pale pink colored leaves that make it a popular choice for terracotta pots…
…hanging baskets, and terrariums.
And, like many succulent varieties, G. superbum reproduces through vegetative reproduction.
In other words, to propagate G. superbum simply break away one of its leaves…
…sit it on top of the soil, and, in a few weeks, tiny roots and leaves will begin to appear.
Brody Hall
Horticulturist, Conservationist and Land Manager, Environmental Science B.Sc, Co-founder of The Indoor Nursery.
Aloe Vera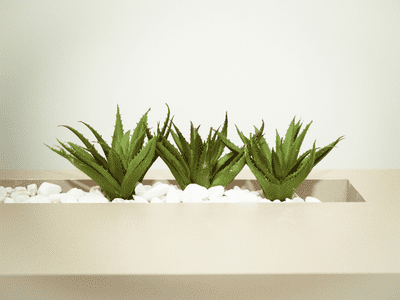 Aloe vera plants are arguably one of the best succulents to grow indoors.
Because they are so easy to care for, they are great for beginners or those who just want a low-maintenance plant.
They are so durable – it is basically harder to kill them than keep them alive!
They like light and dry conditions, so place them in a room with plenty of indirect light.
(some direct light is fine), and only worry about watering them once every 2 or 3 weeks…
…and even less frequently in the winter while they're dormant.
If it starts to droop or become weak, that's likely a sign that it is not getting enough light…
…in which case you may want to place it somewhere where it can get direct light.
Jade Plant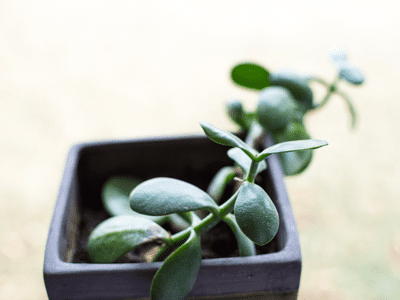 The best succulent to grow indoors is the Jade plant. It is a slow-growing succulent…
…that requires very little water and prefers low light.
A Jade plant can be grown in a pot or in the ground…
…but it will thrive best if it has lots of space and rich soil to grow in.
Jade plants are drought-tolerant and require very little water—just enough to keep the soil moist at all times.
In fact, too much water can damage the roots, so only water when…
…you see that the potting soil has dried out.
Jade plants love bright indirect sunlight (such as from an east-facing window)…
…but they can also tolerate some shade and low light conditions.
If your Jade plant starts to look pale or yellowish, move it into brighter light for…
…a week or two until it recovers its coloration.
-Melody Estes, Landscape Design Gardening Supervisor
Snake Plant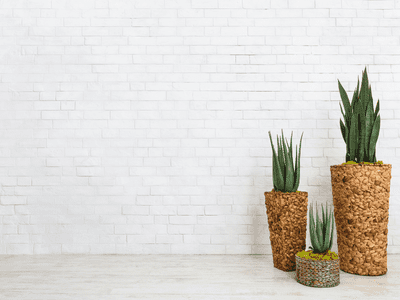 Snake plants are one of the best plants for indoors since they possess calming properties…
…which aid the mental aging process of young and older individuals.
Snake plants tend to absorb pollutants and produce healthy oxygen levels throughout the day…
…which contributes to the better health of the family members.
Having Snake plants in their bedroom can improve sleep and…
…give a fresh and energized start to the day.
These properties can make snake plants amazing indoor succulents for beginners to plant experts.
The sense of calm that snake plants bring is important for people of all ages.
Low Light Succulent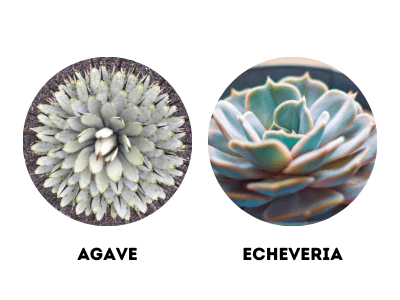 While these plants do well when placed in indirect sunlight…
…they typically don't do as well under bright light.
This is because succulents are photosynthetic and require direct sunlight…
…to make their leaves and flowers grow.
Best indoor succulents low light includes Agave, Aloe Vera, and Echeveria.
These plants are often grown as houseplants because they do well in filtered sunlight or artificial light.
They are also known as low light succulent.
However, they will need less light if you want to grow them outdoors in natural conditions.
Succulents typically prefer a moderately moist environment with…
…good air circulation but can tolerate droughts and frostbite.
Indoor Flowering Succulents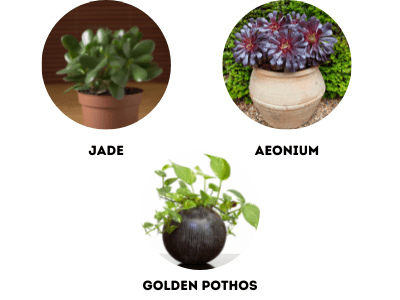 If aesthetics are important for you, you might want to look at succulents that flower often.
There are many types indoor flowering succulents…
…but some of the best candidates include Aloe Vera, Jade Plant, and Aeonium.
All three plants require relatively low light levels to thrive indoors…
making them perfect candidates for an indoor garden.
Additionally, all three plants are tolerant of a wide range of soil conditions…
…and can be propagated by cutting offsets or rooting cuttings taken from young growth.
If you're looking for something a little more exotic in your indoor gardenscape…
…then consider Epipremnum aureum (Golden Pothos).
This plant is native to South Africa and possesses striking gold flowers…
…that will captivate visitors as soon as they enter your home!
Succulent Trailing Plant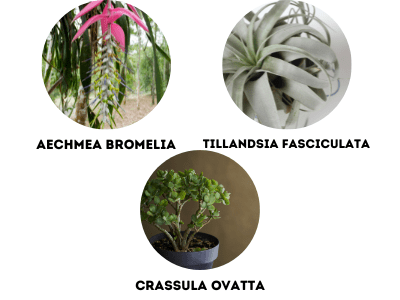 There are many succulent trailing plant varieties that can be used indoors…
…but one of the best choices is an Echeveria.
This type of succulent requires little maintenance and offers a variety of colours…
…and patterns that will add visual interest to your indoor garden.
Echeveria is drought tolerant, so it can be grown in most climates.
Another popular choice for indoor gardens is Cactus species.
These plants require minimal watering but still offer beautiful blooms year-round.
They are also slowly growing, so they don't take up a lot of space…
…making them perfect for small spaces or apartments alike.
Lastly, there are several types of Bromeliads that make great indoor plants as well.
These include Aechmea bromelia (Aechmea hedgehog), Crassula ovata (petite crassula), Tillandsia fasciculata (Mexican spiky cacti), and Drosera rotundifolia (rocky outcropping bromeliad).
Ultimately, choose a succulent trailing plant variety that you love and…
…want to see thrive inside your home environment is important!
Indoor Tall Succulents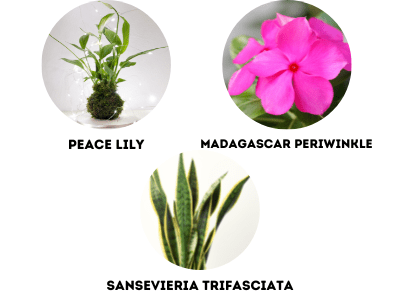 Some indoor tall succulents that are good at growing are aloe vera, echeveria, Peace lily (Spathiphyllum),
Madagascar periwinkle (Vinca major), and Sanseveria Trifasciata.
All of these plants require light exposure to continue flowering or fruiting…
…so make sure to place them where they will receive as much natural sunlight as possible.
And remember to water them regularly – most succulents prefer moist but not soggy soil.
Succulents for Bright Rooms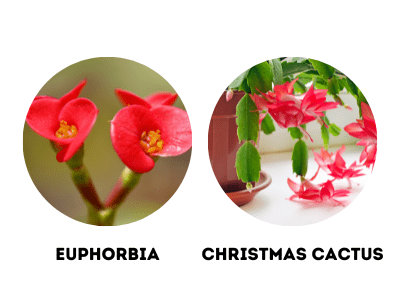 Succulents that need a lot of light include euphorbias, agaves, and Christmas cactus.
These plants get their colour from the carotenoids in their leaves and flowers.
Remember, succulents grow light!
In order to allow these carotenoids to produce maximum saturation, succulents require plenty of light exposure.
If you live in a dark room or keep your succulents indoors during the day, they may not get enough sunlight.
If this is the case for your succulent plants, try moving them closer to windows…
…or artificial lights every day until they are fully brightened up.
You can use some succulents grow light if you still want them in your low-light space.
How to Make Your Succulent Indoor Garden Ideas Come to Life
There are numerous succulent plants that you could use in your indoor dish garden.
They come in almost any shape, size, or color.
You can order them online, buy small ones at your local garden center, or use ones you already own.
You could even propagate and use cuttings from your own collection.
Wherever they come from, make sure to select a wide range of colors,…
…variegated leaves, shapes and sizes.
This contributes significantly to the depth and color of your mixed arrangement.
The number of plants you use is determined by your preferences.
Your only constraint is the size of your container.
To get you started, choose one tall plant (the focal point/thriller)…
…two shorter ones (fillers), and at least one that cascades over the side of the pot (spillers).
What we've seen work well together are: rat tail cactus, aeonium, aloe, haworthia, and echeveria.
Final Thoughts
Succulents originally are easy plants to care for.
However, some are more than others.
As they come in varied shapes and colours, you can decide which one matches the aesthetic of your room.
Even if you're not an experienced gardener, taking care of an indoor succulent shouldn't be too hard!
Conclusion
So what do you think about these plant options for your succulent indoor garden ideas?
Do share which succulent you like the most.
If you have any experience growing them in your home, tell us how it went!
More Articles for You