Hydroponic Plants
You've spent hours tending to your indoor garden,
..and now you see your plants wilt away. Why are my hydroponic plants wilting? What happened?
Hydroponics is a method of growing plants without soil.
Instead, they're grown in nutrient-rich water.
This allows them to thrive indoors or outdoors, even during winter months.
However, hydroponic gardening isn't always easy. If you don't follow the correct procedures,
…you might run into problems.
---
KEY TAKEAWAY
What should you do if hydroponic plants are wilting?
You should do some restorative method to make sure your hydroponic plants are not wilting,
such as improving air circulation, do some pest control, give much needed nutrition…
and lastly, check the temperatures and pH levels. And lastly, don't forget…
…to have fun with growing media such as hydroponic system.
---
Read this article until the end to know the reasons behind it.
In this blog, we also have an article about hydroponic towers…
…that you might want to read about it.
Let's start with…
Are the wilting a sign of plant dying?
Wilting of hydroponic plants can be an indication that the plant is dying,
but it can also be brought on by other factors.
Wilting can occur when the plant does not have adequate water level or nutrients,
or if the temperature and humidity levels are too high.
It is important to monitor your hydroponic system…
…carefully to ensure that all of the required conditions are met for your plants to prosper.
If the wilting persists, it might be time to take action and change the environment appropriately.
---
Why Are My Hydroponic Plants Wilting – Plant Problems
Many people prefer hydroponics because of the ease of growing indoors.
However, hydroponic plants tend to wilt or droop.
Plants grown in soil are more resistant to disease and insect attacks.
Trees are more resilient than hydroponic plants.
Root Rot
Hydroponic systems are method of growing crops without soil.
Plants are grown in a nutrient-rich solution pumped directly into containers.
Air circulation is limited by freezing the water.
The root system or roots lack of oxygen.
Make sure you take care of the plants to prevent root rot, or the plants will be harder…
…to save.
Plant Diseases
Powdery mildew attacks most plants.
It causes them to wither and turn brown.
Gray mold attacks many types of plants.
It makes them rot and crumble.
Both of these diseases are common.
Gray mold is a fungal infection that attacks plants.
Powdery mildew is a fungal infection of the leaves.
Cold temperatures and excess moisture in the air cause gray mold.
Powdery mildew causes the leaves to be covered in white spots.
Pests Attack
Pests are annoying creatures that harm our plants.
They cause them to wilt and die.
They also suck out nutrients from plants.
There are many kinds of pests, but aphids and spider mites are the most common.
Aphids and spider mites feed on the leaves and roots of plants.
They can be found on any kind of plant, including hydroponic plants.
The solution to this problem? You should do some pest control.
Lack of Proper Nutrition
Nutrients need to be well maintained to grow plants properly.
This causes them to turn yellow or droop.
The lack of hydroponic nutrients also makes plants dull and creates problems.
Your hydroponic garden seems a little dull because they're eating too much.
You should give them eat less, and then your plants will grow better.
---
pH levels
The pH levels of a hydroponic system is an important element to think about when growing hydroponics.
The pH level measures the acidity or alkalinity of the nutrient solution,
and it must be within a particular range for optimal plant development.
If the pH level is too high or too low, it can trigger nutrient shortages and lead to wilting plants.
It's important to routinely test the pH levels of your hydroponic system and change them as required.
This will make sure that your plants or hydroponic gardens…
,,,are getting all the nutrients they need for high quality healthy development.
---
Grow Lights Aren't the Best Option
Grow lights are not always the best option for hydroponics system.
While they can offer light to plants,
they can likewise create an environment that is too hot and dry for optimum plant growth.
This can cause the plants to wilt and become stressed, resulting in wilting.
It's crucial to make certain that your hydroponic system…
…is well ventilated and has sufficient air circulation so that the temperature does not get too high.
Furthermore, it's crucial to keep an eye on the quantity of light…
…your plants are getting and change accordingly if required.
If the air circulation is not optimal, improve the air circulation.
---
Temperature Conditions
Temperature level is an essential factor to consider when growing in a hydroponic system.
The temperature level should be kept between 65 and 75 degrees Fahrenheit for optimal development.
If the temperature gets too high or too low, it can cause the plants to wilt and become stressed out.
It's important to keep track of the temperature level of your hydroponic system…
…and adjust as required to make sure that your plants are getting…
…the ideal conditions for optimal plant growth. It is best to adjust to room temperature.
What's next?
How to Restore a Wilting Hydroponics Plant
If you've already seen a weakening of your plant, figure out what's causing it.
The submerged roots are plainly visible; check for decay at the tree's base.
If the plant is withering as a result of decay at the tree's base,
remove the rotting section of the plant and apply hydrogen peroxide.
Before repositioning the plant in the tub,
carefully sanitize it and replace the old water with fresh water.
Next, ensure that there is enough supply of oxygen to ensure healthy roots.
Take prompt action if a fungus attacks the plant.
Depending on the diagnosis, spray the medicine solution or combine it with water.
Trim the afflicted tree's leaves.
Also, severely sick trees should be discarded.
Powdery mildew is effectively suppressed by potassium bicarbonate.
Mold may be removed at home using baking soda, vinegar, and a water solution.
For pest control, when pesticides assault the plant, use insecticides that do not damage it.
Botanists should be consulted if required.
To address the nutrient deficit issue, mix a Nutrient solution into the tub's water.
Plants that are malnourished lose their immunity and become bland.
More facts for you…
---
Tell me more about hydroponic basil and tomatoes
Hydroponic basil and tomatoes are popular plants to grow in hydroponic systems.
Both of these plants need nutrient-rich soil, a lot of light,
and the best temperature and humidity levels to grow.
Hydroponic basil can be harvested several times throughout the growing season,
while hydroponic tomatoes require more time to develop before they can be collected.
With proper care and upkeep, both of these plants can supply…
…a plentiful harvest for your house or garden of hydroponic basil or tomato.
Sum Up
All you need to do to stop your hydroponic plants from wilting is to put pesticide on them.
Now that you know what to do,
..are you excited to plant more plants on your hydroponic system such as hydroponic basil?
Finally
---
Final Thoughts
Powdery mildew is a serious disease that can affect a wide variety of plants,
…including vegetables.
If left untreated, powdery mildew can cause foliage damage, reduced yield, and even plant death.
However, with the right knowledge and safe methods of controlling powdery mildew,
…you can prevent these negative consequences and common problems.
---
Frequently Asked Questions
How to Control Powdery Mildew on Vegetables the Safe and Effective Way
Gardening is a great way to get healthy and exercise,
…but it can also be quite dangerous..
…if you don't know how to manage gardening pests a safe and effective way.
One of the most common pests in gardens is powdery mildew.
This disease is caused by fungi and can easily destroy plants if not controlled properly.
In this blog post, we will teach you about the types of vegetables…
..that are susceptible to powdery mildew,
…as well as the best ways to identify and treat the disease.
By following these tips, you'll be able to keep your garden healthy…
…and free from powdery mildew!
Types of vegetables susceptible to powdery mildew
Powdery mildew is a disease that can be a real nuisance for gardeners.
It's especially troublesome on leafy vegetables such as lettuce, spinach, cilantro, and tomatoes,
…and can cause leaves to turn yellow, become water soaked and crumbly,
…and eventually drop off the plant.
Though it's not always easy to prevent,
…there are several methods you can use to control powdery mildew on your veggies.
First and foremost, read the label carefully before applying any of the measures as not all products work well on all plants.
If you're using a water-soluble product,
…be sure to spray liberally and repeat as necessary.
For fungicides, there are several options on the market that work well on different types of vegetables.
Be sure to read the label carefully before using them,
…and use them in a safe and effective manner.
Prevention is the best cure for powdery mildew,
…so be sure to water your plants regularly and keep a close eye on them for
How do we identify powdery mildew on vegetables?
Powdery mildew is a fungus that can cause major problems for gardeners.
…It's especially troublesome for those of us who grow vegetables,
as it causes leaves to turn brown and fall off, and the plant may eventually die.
Follow the instructions provided to treat your vegetable safely and effectively,
…and you'll be on your way to a healthy garden free of powdery mildew.
Many of the same methods can be used to get rid of powdery mildew,
…such as borax, eliminating excess water, spraying with a fungicide, or treating with garlic extract.
Make sure to check the plant regularly for brown or white patches on leaves…
…that are damp and soft to the touch, and take action if you find it.
Powdery mildew is a fungus that causes this problem,
…so keep that in mind when trying to identify it on vegetables.
Safe and effective ways to control powdery mildew on vegetables
Powdery mildew is a fungal disease that can be a major nuisance for vegetable gardeners.
It's important to know how to control powdery mildew on vegetables safely and effectively,
…so you can plant healthy, resistant plants and avoid costly fungicide applications.
Some methods for controlling powdery mildew on vegetables include using fungicides,
…using natural sprays or solutions, and rotating crops.
However, all of these methods have their own risks and benefits.
Always consult with a plant specialist before using any of these methods,
…as they can be harmful to plants and pets.
Ultimately, the most effective way to control powdery mildew on vegetables…
…is by using a combination of different methods.
This will help you prevent the fungus from becoming resistant to any one solution over time.
Happy gardening!
Are there any adverse effects that can occur as a result of treating my vegetable plants with fungicides?
Yes, there are some potential side effects that can occur…
…as a result of treating your vegetable plants with fungicides.
If you experience any of the following symptoms after using the fungicide,
…stop using it and consult a doctor: nausea, vomiting, dizziness, and headaches.
Should you use pruning shear?
Yes, you should use pruning shears when dealing with wilting hydroponic plants.
Pruning shears can help to remove any dead or dying leaves and…
…stems that may be causing the plant to wilt.
This will help to promote healthy growth and encourage the plant to recover from its wilting state.
Our Latest Post:
---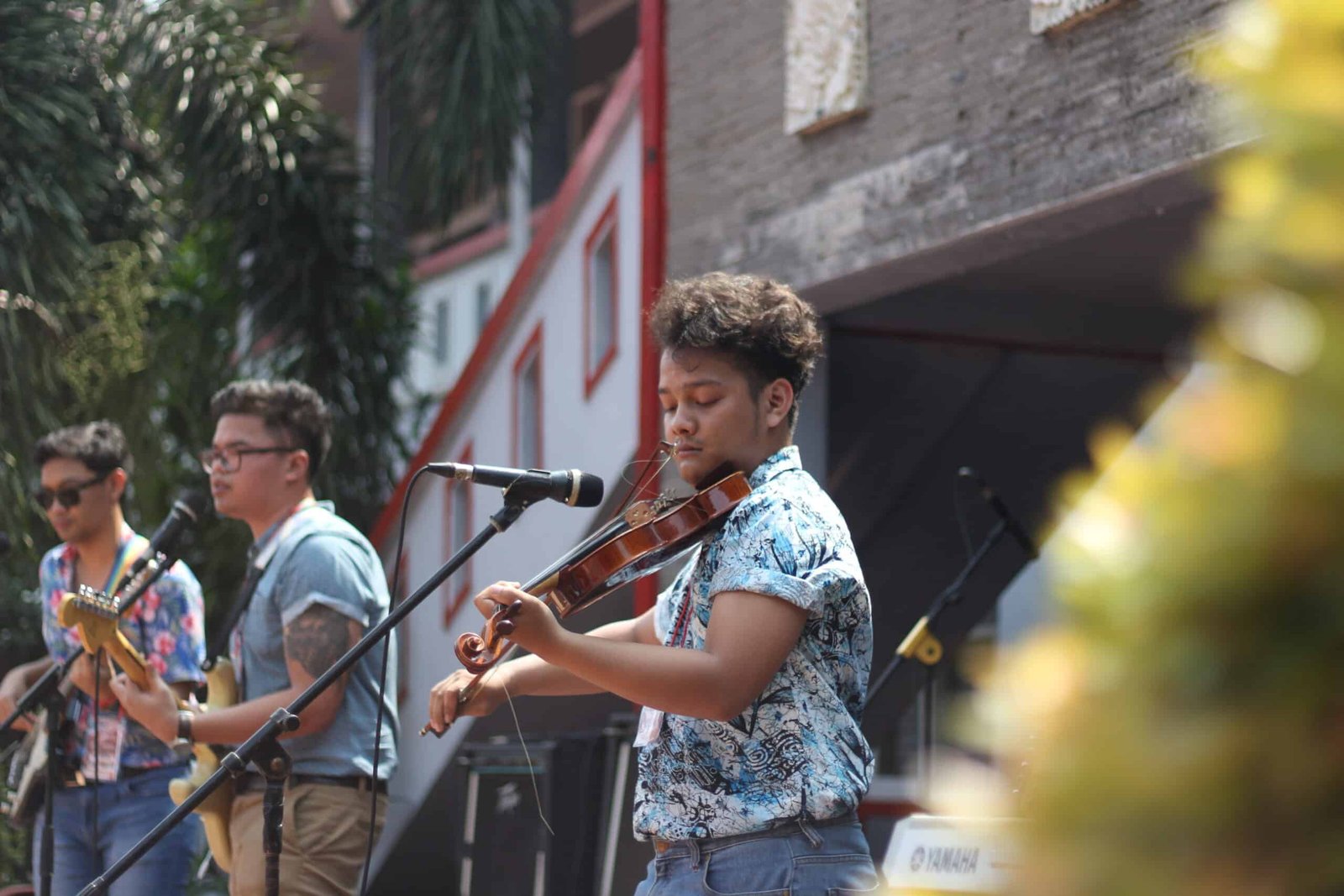 Hello, I am Yoseph, in my spare time I become a gardener and music composer♬.
I love gardening because it is a wonderful way to feel grounded, calm and connected to the earth. There are many things about gardening that I enjoy; picking flowers in the summer, planting vegetables in the fall, and harvesting produce in the winter. I also love how beautiful my garden is, watching plants grow into tall trees or being able to see all of my hard work unfold every year??.
Its really help me to killing time and its also relaxing.