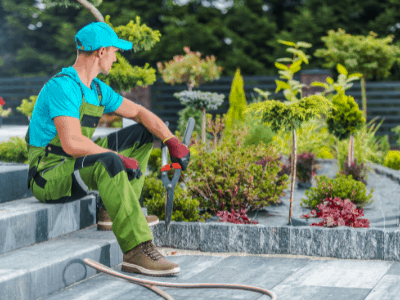 The air-cleaning properties of indoor plants are truly amazing!
We don't even realize that our beloved houseplants…
… are also great for removing toxins, so that we breathe easier.
Hear it from Shawn!
After the release of the NASA Clean Air Study, I looked at plants differently…
They're such amazing creatures that gives out so many…
… and yet never ask for anything in return.
On the other hand, humans are the ones taking them for granted…
Maybe not all of us, but mostly so…
This is why I started purchasing indoor plants at home…
Because I know how they can benefit me and my house…
… and I am certain of my will to take care of them at best!
How about you?
These top plants to improve indoor air quality are going to be featured in this post…
The air inside your home can be cleaned by a variety of indoor plants as well as their beauty…
All plants are natural air filters (thanks mother nature!)…
… but some plants are better than others at removing toxins.
Many years ago, NASA published a study that outlined which plants are best…
… for removing indoor air pollution, and a follow up study a few years later.
In this study, the leaves, roots, soil, and associated microorganisms of plants have been evaluated as a possible means of reducing indoor air pollutants.

Plant roots and their associated microorganisms then destroy the pathogenic viruses, bacteria, and the organic chemicals, eventually converting all of these air pollutants into new plant tissue.

B.C Wolverton, Anne Johnson, and Keith Bounds in Interior Landscape Plants for Indoor Air Pollution Abatement
Both studies immediately caught my attention…
… but I noticed that they were very technical and complicated.
These lists also include many different plants, and it can be difficult…
… to weed through them all to figure out which is the best.
Because of this, I have taken the fuss out of choosing indoor plants…
… that clean the air and made it easy for you to pick your favorites!
Indoor Plants Scientifically Proven To Remove Air Toxins
Our knowledge is that carbon dioxide is absorbed by plants naturally resulting in oxygen release…
Some of the plants can be proven by science to be effective…
… at removing toxic compounds from the air.
The plants on this list create fresh oxygen to breathe…
… and clean the air by removing common household toxins.
Most homes and corporate offices are closed most of the year…
… so they don't get much fresh air. This is why adding some air purifying houseplants is so important!
How Do I Know This Is The Best Houseplant For Clean Air?
There are a lot of houseplants listed in the two NASA studies I have mentioned above…
So, how did I narrow it down to just these 19 plants?
Well, I created this list of houseplants that clean the air based on several factors. They are all very…
usually found at big box stores and garden centers
you can grow your own plants with little maintenance
beautiful and fun to care for
some of my favorites
In addition, all of these plants can be trusted since I have experience growing them.
Best Indoor Plants That Clean The Air
I will be sharing below some of my favourites…
… as well as giving you some quick care and maintenance tips too.
This will make it easier for you to select the ones that will work best in your home…
Snake Plant (Sansevieria laurentii)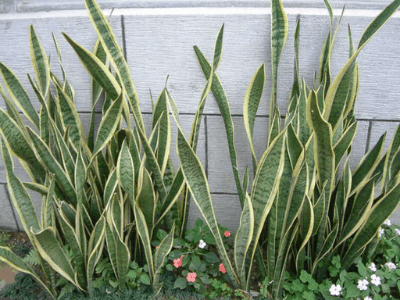 Snake plants, also known as mother-in-law's tongue…
… are not only the best houseplants for clean air, but they also thrive even in neglect.
These plants thrive with a minimum amount of light and water…
… and are especially happy to be pot-bound.
Heartleaf Philodendron (Philodendron oxycardium)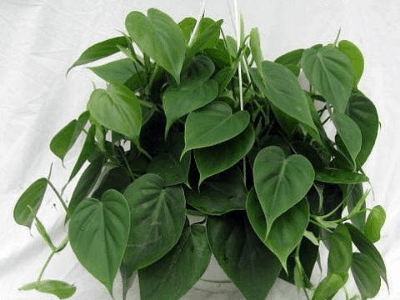 I also love the heartleaf philodendron, one of my favorites…
The air purifying vine can be grown on top of a cabinet, on a window ledge, or in a hanging basket…
It does best with regular watering and filtered sunlight…
Golden Pothos (Scindapsus aureus)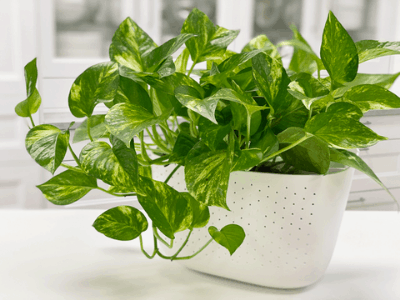 I was so happy to learn that pothos was one of NASA's top picks for air purifying houseplants…
These plants grow well in any indoor environment, and they require little care…
Allow the soil to dry a little between waterings…
Peace Lily (Spathiphyllum)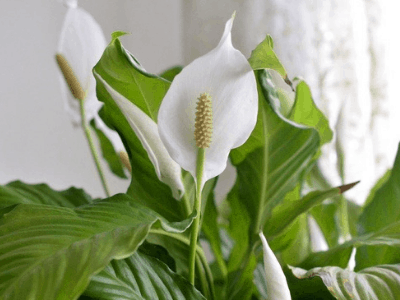 It has been shown by NASA's research that the peace lily…
… might just be the best plant for reducing indoor air pollutants.
A big bonus is that they get flowers as well…
Keep the soil moist, but not soggy, and provide them with bright, indirect sunlight…
They are also very adaptable and do not require any special care…
Dragon Tree (Dracaena marginata)
If you are considering a toxin-detoxifying plant of a larger size…
… then Dracaena marginata may be the right choice for you.
It can grow to a height of several feet, and it lives for many decades…
I love that they come in a variety of colors. However, they do best near a sunny window…
Spider Plant (Chlorophytum elatum)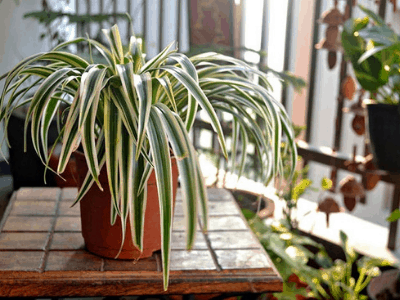 Another recipient of the NASA study, demonstrating strong toxicity-reduction capabilities…
Spider plants look great on a bookshelf or pedestal, or grown in hanging baskets…
They love pots, don't need special care, and will happily grow in a room without much direct sunlight…
Areca Palm (Dypsis lutescens)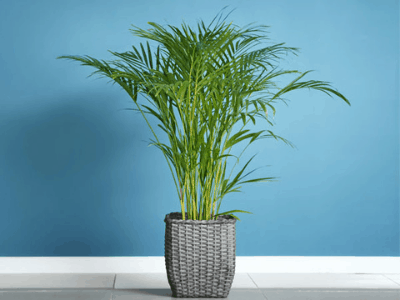 Areca palms also adapt well to indoor life, and are one of the best air filtering houseplants…
You don't need much light for these plants and they can tolerate some neglect too…
Keep the soil evenly moist on these plants…
Banana (Musa oriana)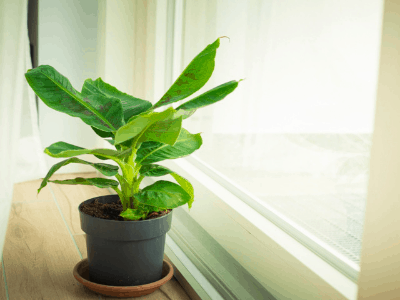 I do not know about you, but this one surprised me…
My banana plant is my favorite, and I'm delighted to know…
… that it also removes toxins from the air in my home!
Water and light are essential for their growth…
… which makes them rather high maintenance.
If you want to grow one as a houseplant, look for Musa oriana…
… as other varieties are harder to care for.
Aloe Vera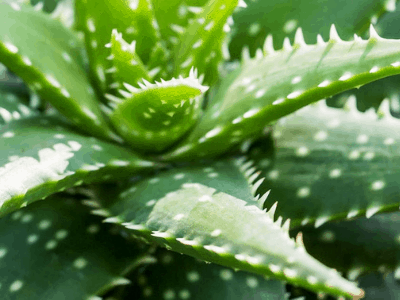 Aloe vera is known for its healing properties…
… but it is also one of the best houseplants for allergy sufferers.
Wow, that's a real powerhouse!
They're succulents, which don't need much water, and they do best in a sunny window ledge…
Corn Plant (Dracaena fragrans)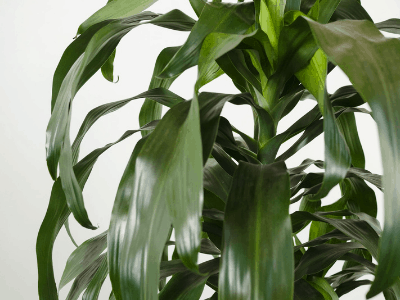 Although they have a funny name, but since their foliage looks similar to corn…
… they are one of the best houseplants for cleaner air. It's hard to argue with that!
Corn plants grow great in a dark corner and do not require special care…
If grown in the right conditions, these plants will even have cute little flower poofs…
Weeping Fig (Ficus benjamina)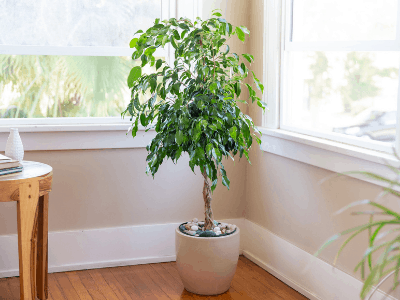 If you are looking for a large floor houseplant to clean the air in your house, then look no further!
The weeping fig is a beautiful plant, which can grow tall if left untended…
Keep the soil evenly moist, grow it near a sunny window, and you'll have a large tree in no time!
Rubber Plant (Ficus elastica)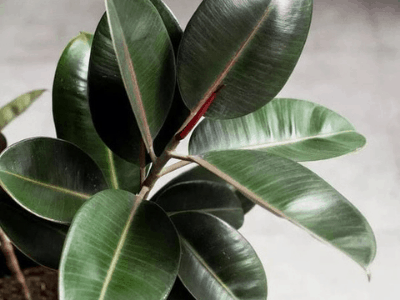 Rubber plants, also known for their ability to absorb toxins from the air, can grow quite large…
It prefers bright light, as well as moderate dryness in the soil (take care not to overwater)…
Find a plant with variegated leaves! Those are possibly one of my favorite plants!
Dieffenbachia (Dumb Cane)
In addition to being excellent houseplants that help keep indoor air clean…
… dumb canes require minimal maintenance.
You need to give them bright, filtered sunlight and regular waterings to keep them from getting leggy…
Phalaenopsis Orchid
Orchids are beautiful, and who doesn't love them?
Amongst all the different types of plants, phalaenopsis (aka moth orchids)…
… is the best at cleaning the air. Lucky for us, those are also the easiest to grow for the average person…
Boston Fern (Nephrolepis exaltata)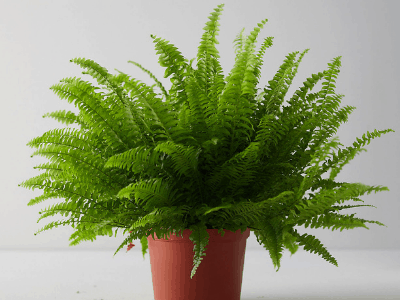 Also beautiful, Boston ferns are another air purifying plant…
I like to set my piece on top of a tall pedestal. In urn planters and hanging baskets, they look gorgeous as well…
The soil needs to be continually moist, and should be placed in a part of the garden…
… that gets filtered sunlight, to achieve the best results.
Elephant Ear Philodendron (Philodendron domesticum)
With the help of this cool looking vine, you can not only clean the air…
… but it can grow very large, with big leaves.
In addition to being tolerant of average watering requirements…
… EE philos flourish in shady settings extremely well.
Bamboo Palm (Chamaedorea seifritzii)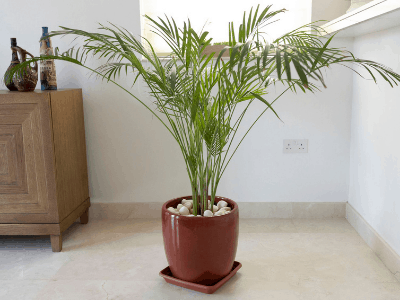 Almost all palm trees are good air purifiers, but they claim that bamboo palms are the best…
For best results, plant it in a spot that receives mild morning or afternoon sun…
It has normal watering needs, but do not overdo it…
English Ivy (Hedera helix)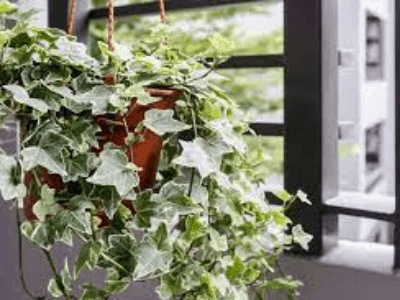 In addition to being one of the best plants for indoor air quality…
… they're also one of the most common.
On topiary forms and in hanging baskets, English ivies are a lot of fun…
Install it in an indirect light spot with consistent moisture, and give it bright, indirect sunlight…
Chinese Evergreen (Aglaonema modestum)
Furthermore, Chinese evergreens are excellent air purifying indoor plants…
… because of their dramatic leaf shape and texture, and their stunning dark green foliage.
The lime doesn't like too much light or water, so keep the soil moist, but not completely dry…
To sum it up…
Clean air house plants can help you breathe better in the rooms…
… that you use more, such as your bedroom, living room, or office.
You can start with this list of my picks for the best plants that clean the air in your home…
Look up on this article and find out their care for everlasting growth!
Conclusion
There are still many recent and interesting articles about Snake Plants…
… as well as other unique information from All Things Gardener.
Check out more of our posts like this one here!
I hope you can now take care your snake carefully and grow it big!
Thanks for reading this article! Bye!
Related Articles!