Gollum Jade, Crassula ovata 'Gollum'
One of the things we like most about succulents is how easy they are to grow and how unique they look.
Many people refer to young leaves as ogre ears since they look like the ears of our favorite ogre – Shrek.
You can usually find this one pretty easily and take good care of it. However, you should note that they generally need a little bit more water than other succulents.
Because of this, they sometimes do not work as well in arrangements with others. Don't give up on them though, they still look great on their own!
These are very hardy plants that can be found in stores that sell plants.
Panda Plant,Kalanchoe tomentosa
These succulents are also known by the names Panda Plant, Donkey Ears, and Pussy Ears. Those names may seem strange for a plant, but once you see the Panda Plant, everything makes sense.
A velvety layer of fuzz covers the leaves, giving them a silvery appearance. They also have brown or rust-colored spots on the edges. The spots start off lighter in color and grow darker with age.
Even though Panda Plants prefer bright, indirect light to grow best, they are perfectly suited to low light environments.
String of Bananas, Senecio radicans
Look no further than the String of Bananas for a hanging or trailing houseplant that will tolerate low light. This unique succulent gets its name from the banana-shaped leaves that line its stem. 
In late autumn or early winter, String of Bananas bloom, so you can expect to see small white flowers scented of cinnamon.
String of Bananas prefer bright indirect light but will be fine with low light environments. If planted outdoors, be sure to only expose them to filtered light or partial sunlight, or they may get sunburned.
Mistletoe Cactus, Rhipsalis baccifera
Because it's an epiphyte, Mistletoe Cactus is unique from many other succulents. Epiphytic plants grow on the surface of other plants, such as trees, rather than in the ground. 
They differ from parasitic plants though, as they do not derive any nutrients from the trees they grow on. They use the debris gathered in the trees' crevices to grow instead of soil, but they are not actually involved in a damaging way with the tree.
Mistletoe Cacti thrive in low-light conditions because they grow naturally in full shade or partial shade. 
Happy Bean, Peperomia ferreyrae
A petite cactus, Happy Bean is also called Pincushion Peperomia. The leaves are slender and lime green in color and are bean-shaped.
For succulent lovers with limited light, Happy Bean is a popular choice, as it can tolerate conditions ranging from low indoor light to full sun outdoors and filtered light.
As it only reaches a maximum height of six to eight inches, this succulent is also perfect for gardeners with limited space.
If you weren't already convinced that you need Happy Beans in your succulent collection, they are also non-toxic to pets.
Little Warty, Gasteria
Gardeners of any experience level will find Gasteria, such as Little Warty, to be ideal succulents since not only do they tolerate low light conditions, but they are also pet friendly and low maintenance.
Identifying characteristics of Little Warty include speckled tongue-shaped leaves with darker leaves under low light. The leaves also have tiny white tubercles.
Little Warty has vibrant coral flowers on a tall stalk in bloom. Over time, it will produce offsets and spread into a mounding or clumping formation.
Green Ice,  x Gasteraloe
If you would like to add a hybrid to your succulent collection, consider Green Ice. Gasteraloe is a hybrid between Aloe and Gasteria. 
It can grow up to 12 inches in diameter, with grayish-green leaves with long stripes and spots of gray. When mature, it can reach a size of approximately one meter in diameter.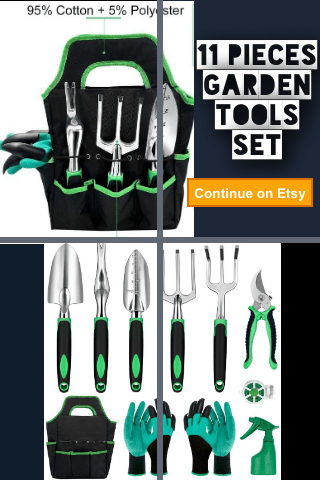 As an indoor succulent, Green Ice is ideal as it can tolerate relatively low light conditions. This long-lived hybrid requires relatively little care, so you won't need to worry about repotting frequently.
ZZ Plant,  Zamioculcas zamiifolia
On a first glance, you may not think the ZZ Plant is a succulent. It's leafy appearance can alter your opinion, but its water-storing ability allows it to survive without water for an extended period.
ZZ Plants are easy to find as they're one of the more popular houseplants. This is due to their uniqueness and relative ease of upkeep. Most people who struggle to keep ZZ Plants alive are probably overwatering.
A ZZ Plant will thrive in an environment where watering is infrequent, similar to a cactus. They're perfect for forgetful gardeners and frequent travelers alike. Your new ZZ Plant will forgiving if you forget to water it for a while.
String of Pearls, Senecio rowleyanus
The long stems of this trailing succulent can grow up to 3 feet in length when planted outdoors as a groundcover, but they also look great indoors in hanging containers.
In indirect light, they will grow best, but other light environments may be used if necessary. 
The String of Pearls plant produces fluffy white flowers which smell like cinnamon when it is in bloom. Each stem is covered in tiny, pearl-shaped leaves.
String of Pearls can be poisonous if consumed by children or pets, so keep this succulent out of reach of them.
Windowpane Plant,  Haworthia turgida
The Windowpane Plant is a small, rosette-shaped succulent. At maturity, it measures less than 6 inches in diameter and has bright green pointed leaves.
Windowpane Plants get their name from a feature that allows them to survive in low light. Each leaf contains a translucent "leaf window" that allows extra light to help with photosynthesis.
As with other Haworthia plants, Windowpane Plant is slow-growing, but it will produce clumps of offsets around the base. It's also pet-friendly, so it's perfect for gardeners with pets.
Devil's Backbone,  Euphorbia tithymaloides
The Devil's Backbone goes by many other names as well, including Redbird Flower, Christmas Candle, Zig Zag Plant, and Slipper Plant. It's a leafy succulent that can grow up to 8 feet tall at maturity. 
Direct sun can damage leaves, especially during the peak of summer, which is why bright indirect sunlight is best. Devil's Backbone is more than capable of surviving lower light levels when grown indoors.
Like most Euphorbia, Devil's Backbone propagate best from cuttings. However, it is important to avoid touching the sap because of its irritative nature.  
Flaming Katy,  Kalanchoe blossfeldiana
This succulent has clusters of vibrant flowers in a variety of colors, including purple, pink, red, orange, white, and yellow. It is quite a small plant, measuring just 1.5 feet tall and the same in diameter.
The Flaming Katy likes bright indirect light, but it also grows well in the shade. Direct sunlight should be avoided as the leaves burn easily.
Add Flaming Katy and its brightly colored and long-lasting flowers to your indoor succulent collection if you want to add a splash of color.
______________________________________________________________________________________________________________________________
There are still many recent and interesting articles about Snake Plants..
..as well as other unique information from All Things Gardener..
For further information and other inquiries..
..you can contact us here