Plants are my favorite, as we all know!
Yet I love something even more.
With plants, I can improve my space's quality! 
How can I improve the quality of my living space by adding plants?
Throughout my house, I choose plants with certain benefits that are suited to specific areas and dress them up in pots that fit both the plant and its surroundings.
When I buy decorative pots and containers for my plants and home, they tend to come with no drainage holes. I like to use some of these containers for different purposes, some of which they are not meant to be used for plants. Some of these have water-leaching holes in them when I just drop a plant in them. Occasionally, they are simply pots without holes for drainage!
My plants still thrive in them, and I still use them! 
How? 
Here are some of the tricks I've learned, and I'm sharing them with you.
The trick here should be called a solution, since they make it possible to make those beautiful pots perfect and without drainage holes.
Plant damage and even death are often caused by poor drainage.
Poor drainage causes damage to our pots, and we've all experienced this. Browning of the leaves and the appearance of Soprophytic Fungus in the surface soil is the most visible demonstration of poor drainage.
Overwatering a plant in a pot with poor drainage, or none at all, will kill it!
What are the causes of the importance of providing proper drainage for plants?
Water draining through drainage holes promotes healthy root growth and flushes out excess salts accumulated in the soil.
When water cannot drain freely, it becomes trapped in the pot and eventually stops the roots from receiving essential oxygen, causing them to rot and eventually kill them.
Let me remind you of two fundamental aspects of plant care before you go ahead and read the solutions to planting in a pot without drainage holes;
You should learn what your plant needs in terms of light, water, and fertilization. Solving drainage problems isn't the only thing you can do to ensure that your plant is healthy! It doesn't matter what drainage system you have installed, if your plant is not in the right location and watered properly, it will still be a problem.
You should make sure your plants have the right soil! Some plants require better drainage than others. Succulents and cactus as well as orchids and tropical plants require specific soil. Having the correct soil will ensure proper drainage as well. You'll almost never succeed in providing a good drainage system if the soil isn't draining well to begin with.
Your plant's drainage solutions can be addressed once you have been able to identify it's main needs!
Here we go!
SOLUTION 1 – PLACE PLANT INSIDE NON DRAINING POT
There are many simple solutions available that are so straightforward that I almost wondered if I should even include them in the article!
It is still crucial to check for excess water in the non draining pot after watering your plant if the drainage pot is surrounded by a gorgeous non draining pot. This solution is not a drainage solution! Using this method, it is possible to keep your plant as-is in this container without repotting it. The excess water still has to be removed from the pot to avoid the roots becoming waterlogged.
STEP 1.
This is the beautiful decorative pot without drainage holes. This pot has a larger diameter than the original drainage pot of your plant.
STEP. 2
Here's your plant. It clearly needs a better container, but the container you chose doesn't have drainage holes.
STEP 3.
In a decorative container without drainage holes, simply place your plant in the original draining pot.
STEP 4.
That's it! Problem solved. Just make sure you dispense of the excess water in the decorative pot.
SOLUTION 2 – PLACE PLANT & SAUCER INSIDE CACHEPOT
There is a very simple solution to adapting containers used for other purposes to be used as planters. A solution like this can be applied to baskets, fabric containers, and other types of containers to prevent leaking and water absorption.
STEP 1.
Make sure your cachepot is level by placing a saucer inside it.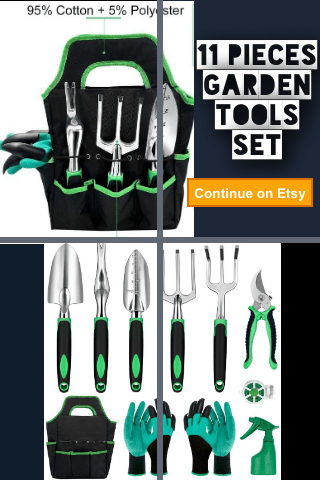 STEP. 2
You need drainage holes for the plant that you're transferring into the cachepot.
STEP 3.
Adjust the plant so that it sits on the saucer when you place it inside the cachepot.
STEP 4.
So there it is! A large Snake Plant inside of a basket. Peacock chair color and fabric of the basket match each other.
SOLUTION 3 – PLACE PLANT & DRAINING ROCKS INSIDE NON DRAINING POT
With this solution, your plant is still placed in its original drainage pot inside a pot without any drainage holes.
I can't think of a better solution to this! It gets rid of three birds with one stone! How?
Inpots without drainage holes can be raised by adding a layer of drainage rocks, which keeps the plant higher and prevents it from suffocating. It is possible to seal a plant pot if there is too little space between the draining and draining pots. Insufficient air circulation around the pot, will kill the roots.
This picture shows what you want to avoid; when the original drainage pot is kept inside another pot without drainage holes where there is hardly any space between the pots, it creates a sealed effect, preventing air from flowing near the roots, causing the plants to die.
As the surface of the drainage pot sits on top of the layer of draining rocks the excess water from the drain will not pool around it.
In conjunction with the draining rock layer, the combination of water and rocks creates a pebble tray that provides humidity to tropicals and ferns that thrive on high levels of humidity.
STEP 1.
If you plant a plant in a pot that does not have drainage holes, be sure it has a pot with drainage holes.
STEP. 2
You can add an appropriate amount of draining stones to the bottom of pots that do not have drainage holes based on their size. Just enough rocks will allow your plant's original pot to protrude from the decorative pot.
STEP 3.
Inside the decorative pot, place your plant and its draining pot.
STEP 4.
Do you see how the original pot sticks out from the decorative pot? Using this method, excess moisture from watering will evaporate and air will circulate inside the pots.
SOLUTION 4 – CREATE DRAINING LAYERS INSIDE YOUR NON DRAINING POT
Taking your plant's original pot without drainage holes and replacing it with a new pot with a drainage hole is called repotting.
The method I call the layering method basically involves creating draining layers without drainage holes inside the pot.
Water does not travel well from one medium to another, (soil to rock), and so water or excess water will remain in the soil rather than drain into the rocks. Skeptics on this method claim that water does not travel well from one medium to another, (soil to rocks).
These drainage layers are at the bottom of the pots and have proven beneficial for some plants. I currently have several plants growing thriving in pots with no drainage holes. The same layering method is used to assemble terrariums, with the exception of extra decorative stones or shells!
My method seems to work most effectively on Spider Plant, Rubber Plant, Snake Plant, Pilea and other tropical plants most prone to brown tips. The trick is not to overwater them!
STEP 1.
Preparing the necessary tools and layers depend on the size of plant you want to repot.
STEP. 2
Install a first layer of drainage rocks. The thickness really depends on the size of the pot you will be using. I recommend using at least 1′′ of rocks for pots between 4′′ and 12′′ in diameter.
STEP 3.
Activated charcoal can be added to prevent root rot. It is generally a thinner layer than the drainage rocks layer.
STEP 4.
If you are working with a pot without drainage holes, you should use soil that is a good draining mix for the plant species that you are planting.
STEP 5.
Just add as much soil as you need around the pot to fill it all the way up.
STEP 6.
You must be extra careful when watering your plant in this particular case because there are no drainage holes in the container. Your plant can still be drowned if you give it too much water!. Always use your finger to determine if your plant needs water!
______________________________________________________________________________________________________________________________
There are still many recent and interesting articles about Snake Plants..
..as well as other unique information from All Things Gardener..
For further information and other inquiries..
..you can contact us here