Woodland Stonecrop
Scientistically known as Sedum ternatum
This native North American plant produces charming white flowers during the warmer months. In the spring and summer, leaves become smaller and fleshier as they bloom and grow.
The succulents require little maintenance, so they're ideal if you live a busy life. Plants of this species can grow up to 6 inches long, but their width can reach up to 10 inches.
The succulents are tolerant of harsh growing conditions and are highly adaptable to a wide range of conditions. They are attractive succulents that will add a touch of coziness to your room.
Best Arrangement Suggestions for woodland stonecrop:
Growing a tea plant on a tabletops is possible. This plant can grow quite wide so pick a spot accordingly. You can also experiment with them with other succulents in your living room. They look great beside sofas and next to fireplaces, too.
How to care for woodland stonecrop:
Can tolerate direct full sun as well as indirect sun off eastern windows. They are extremely adaptable, as was mentioned earlier.
As soon as they are grown properly, they can survive weeks of drought, but keep the soil moist.
Make sure your soil drains well. You should regularly remove the worn-out parts of the plants. Otherwise, as long as it is well cared for, succulents can grow on their own with significant ease.
Snake Plant
The scientific name is Sanseveria trifasciata.
Also known as: mother-in-law's tongue
Among the most effective air purifying succulents are snake plants. In addition to formaldehyde removal, they also remove benzene, toluene, etc. from the air.
They have large, splashy leaves that stand really tall and give the plant a distinct appearance. Greenish-white flowers are produced by snake plants during flowering seasons.
Best Arrangement Suggestions for Snake Plant:
On the :
Tabletop
Coffee table
Office desk
Windowpane.
How to care for Snake Plant:
Make sure the pot has drainage holes at the bottom and is filled with cactus mix.
Soil must be dry before watering. You should be very cautious when watering snake plants to avoid fungal infections. While drought can be tolerated to some extent, overwatering is not. The leaves should be left out when watering.
Sprinklers that are specifically designed for succulents are best and should be aimed at drenching the soil. Never mist snake plants.
Snake plants require minimal maintenance and can tolerate low to mediocre lighting on a regular basis.
Is Snake Plant toxic?
Whenever children or pets ingest snake plants, they become toxic, including cats and dogs. This medication causes severe stomach irritation and can cause nausea, vomiting, and stomach problems.
Medicinal Aloe
Aloe Vera is a plant with a scientific name.
This is a good indoor plant for those who are just getting started in gardening.
They have stunning leaves that are beautiful from a distance.
As aloe doesn't thrive under full sunlight, it is ideal to grow it in offices or even bathrooms that face east.
Gel prepared from Aloe leaves is useful for treating skin burns or simply to nourish skin and hair better. Although aloe gel can be fatal when consumed without supervision, it is never recommended.
Best Arrangement Suggestions for Aloe vera:
A kind of plant that grows everywhere.
On the window pane, a table top, a wall stand, a coffee table or an office desk are all possible ways to grow them.
How to care for  Aloe vera:
Aloe vera can survive in low light conditions, but if not given enough light, it can become leggy.
Due to their juicy leaves, they can survive weeks without watering. The soil should not be wet, make sure to water them whenever they feel dry.
Leaves should not be watered and you should go for the soil.
They are very easy to grow and only require a good drainage friendly soil, sufficient indirect sunlight, and watering once every 5-10 days depending on the soil's dryness.
It prefers temperatures between 13 to 25 degrees Celcius. It cannot tolerate cold or hot full sun.
Using the newly growing baby leaves for propagation is possible, but be sure to keep the base intact.
Is Aloe vera toxic?
Due to the presence of saponins, aloe vera plants are considered highly toxic. Symptoms include nausea, vomiting, diarrhea, and gastrointestinal bleeding when consumed by pets or children.
Basic Caring Tips for all the Succulents for East-facing windows
Choosing the right Planter
If you want succulents to thrive, you need to use pots with drainage holes at the bottom.
Drainage hoes ensure that water drains away quickly and the soil dries quickly. The plants can be grown indoors on trays in the shade and over plates. After watering, dispose of the water.
Use terra cotta pots as they are better at absorbing water.
You can grow succulents in glass containers or other containers without holes, but you must take additional precautions for that.
The Fundamental Need for all succulents: Drainage friendly Soil
Drainage friendly soil is essential for succulents. However, they cannot cope with inadequate soil, low light, or understanding.
For succulents, you should always use cactus mix soil. Mix equal amounts of coarse sand, volcanic rocks and pumice with potting soil if you want to make your own soil at home.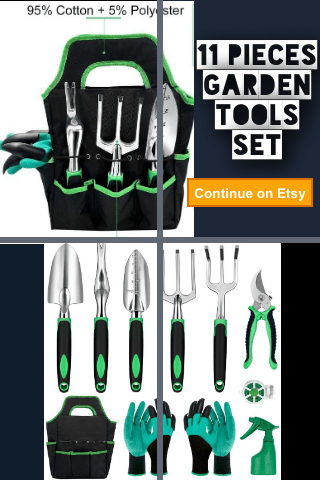 Never Overwater Succulents
As succulents prefer their habitats to be dry, they cannot tolerate overwatering. Hence, always check the soil before watering, and use a moisture meter if you're not sure. If you overwater your plants, root rot can develop and the plant will slowly die.
Fertilization
Dilute well-balanced fertilizer several times before use. Preferably, it should be low in nitrogen. Apply once a year before the growing season begins.
The soil can be given extra nutrients periodically throughout the year by using Epsom salt diluted in water several times as it contains magnesium and sulfate.
Can Succulents Grow in the East-Facing Window without any issues?
Succulents that prefer low to mediocre amounts of light are best suited for windows on the eastern side. Despite receiving only a few hours of fresh morning sunlight and early afternoon sunlight, these succulents are still very happy.
A window facing east will benefit succulents that need less than 5-6 hours of bright indirect light every day. In order not to block the sun, buildings should not be directly in front.
Succulents that thrive best with about six hours of light exposure through the windows will thrive best on your balcony or near the south-facing windows.
If you have low light, then choose your succulents accordingly. However, you should not stick to keeping only light-heavy succulents in eastern windows. It is great to experiment from time to time with succulent plants because they are highly adaptable.You can also roughly calculate the number of hours your east-facing windows get adequate sun before choosing which succulents to bring home. As long as it's above 4 hours, you can choose any variety of succulents. Or else, you can always experiment with your plants.
FAQ:
Do East-Facing Windows get Sun?
The first glimpse of sunlight reaches east facing windows early in the morning. Neither the east nor the north receive much difference in the quality of sunlight. Only the sunlight gained through eastern windows survives for a shorter while and is much less intense.
You can keep your vessels of succulents on the window panes and let them relish the soft touch of the first rays of the day.
What facing window is best for succulents?
For succulents, 4 to 6 hours of indirect light per day are best, so they prefer windows facing southward and eastward. In the morning and evening, the sun follows a slight southern east to west trajectory on the sky, resulting in the most light reaching south-facing windows.
Although there are no hard and fast rules, this is one in which to follow. It doesn't matter if you have a blocked south side because of construction; it's not worth having succulents there.
In the end, you want to determine which areas of your house receive the most sunlight and grow succulents in those places. There are many succulent plants that thrive well in low light and can be grown on western or northern facing windows as well. In other words, where should you keep your succulent depends on your house and the type of succulent.
Conclusion
Succulents can be grown anywhere as long as they get enough light. Nevertheless, east-facing windows provide the most fresh morning sun for plants that like a mediocre amount of heat. With basic care, these nine succulent plants will thrive in eastern windows.
What succulents do you currently have on your eastern windows? Do you have any additional suggestions for this list? Please comment below!
______________________________________________________________________________________________________________________________
There are still many recent and interesting articles about Snake Plants..
..as well as other unique information from All Things Gardener..
For further information and other inquiries..
..you can contact us here