The process of choosing indoor plants can be confusing and overwhelming. These tips will greatly simplify the process for beginners.
It may seem tough to get your head around how indoor plants should be handled if you don't know what's right for them or what they require to stay alive and healthy.
The questions and answers on this page about buying Houseplants, along with the tips on buying them, is intended to aid indoor gardening beginners. 
We also could have named this post "Things To Consider Before Buying Houseplants" or "How To Choose The Right Houseplant". Indoor plants need favorable conditions to thrive and require maintenance, unlike furniture and home decor.
I worked for years in the interior plantscaping industry. I understand how houseplants grow and which ones do best over the long haul.
This is why you need to choose indoor plants that you'll keep for years when combined with proper care.
14 THINGS TO CONSIDER WHEN BUYING  INDOOR PLANTS
Knowing where the plant will go is the first step.
If you know what you are looking for, you will invest wisely!
There is a tendency to buy the first cute plant you see, but all plants have different needs when it comes to light exposure.
Many homes have lower light levels, making them better for some plants.
Research what plants would thrive in that location.
Take some time to look around online to discover your options and begin the selection process. What you want is the right plant in the right location.
The information we provide on this website can be very useful.
Start with a tried-and-true plant.
There are better standsbys like Pothos, Snake Plants, Hoyas, and ZZ Plants, while Maidenhair Ferns and Prayer Plants may be more difficult to keep alive.
I have many indoor and outdoor plants that need watering, so it's an easy task for me.
Be prepared to give your plants the level of care they require.
Is your approach to gardening "water and ignore" or do you plan on a more careful approach? Different plants require different amounts of attention.
Succulents and cacti prefer you to leave them alone if there is enough light.
Consider starting with a smaller plant.
They're much less of an investment than a full-sized plant, and you won't be out too much if they don't succeed. A smaller plant that costs $10 won't incur as much risk as one that costs $40.
It is important to remember that not all plants do well indoors for the long haul. There are many 4′′ plants that like high humidity such as aralia, staghorn ferns, zebra plants, Boston ferns, English ivy, etc. 
The short-lived flowering plants such as Kalanchoes, Candelabra, Phalaenopsis Orchids, Bromeliads, Cyclamen, Begonias, etc. usually are grown inside only for their floral appearances.
Not all plants grow at the same rate.
Kentia Palms grow much slower than Pothos. Plants may outgrow their location rapidly for one plant, while this is unlikely for another. This is something you should research in advance. I list the plant's growth rate when I do a post on indoor plant care.
It is best to purchase seeds and plants from independent garden centers or specialty nurseries.
One or two people are usually responsible for buying, caring for, and advising on houseplants.
The weekends I spent at Berkeley Horticultural Nursery during the busy spring season were spent working on the nursery's greenhouse. There was only 1 person who looked after the greenhouse and answered all questions.
Be picky when buying plants from a big box store and check the plants.
Do not just buy the plant nearest to you. They tend to smush the plants together. There may be better plants in the middle or in the back, so pick them out and look them over.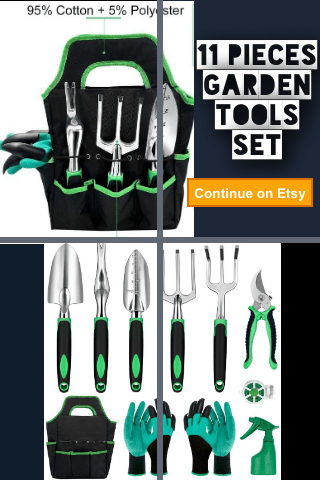 In Lowes one day, I helped an old lady choose a better African Violet than the one she had picked from the very front of the table.
Look for the plant's name on the pot if you're not sure.
Most indoor plant growers label their plant pots with the name of the plant and some care guidelines. The big box stores sell a lot of 4′′ plants and often they are labeled as 4′′ foliage.
This is when a little research helps. Some books aren't labeled, so ask and hopefully someone can help you out.
The plant should be in overall good health.
Do the leaves have a healthy amount of foliage? When you purchase a healthy plant, it is much more likely to stay healthy. 
You should also examine the soil.
Do you see any mold on the surface of the soil? Ideally, you want the soil level to be near the top of the grow pot. Is the soil level way down in the pot?
This may mean the roots of the plant have not dried out sufficiently because they have been kept too wet before they reach your hands.
Plants can be purchased online.
Some great sources for buying houseplants are online. Companies like Bloomscape and The Sill have filters like "low light", "pet friendly" and "beginners".
Avoid making rash decisions unless you're willing to gamble. 
You might not be able to grow that plant long-term or in your home's conditions.
If you're more experienced with buying houseplants, don't make those snap decisions!
Learn how to take proper care of your plant.
This is obviously important, but can vary from season to season.
Watering your houseplants should be less frequent in the winter than during the summer. In the darker months, you may need to move them to a location with more natural light.
You can find numerous care guides about houseplants, as well as guides about specific species, which are listed throughout this post.
Buying houseplants is a completely different matter.
I wanted to bring this last point up for you (which has nothing to do with buying) since you'll want to know it when you bring your new green baby (babies!) home. Plants have traveled quite a distance from the greenhouse to your house before you buy them.
You can leave the plant in the pot it's in while it gets to used to your home. As long as the plant hasn't fallen out of the pot or major root action isn't showing, leave them be.
Growing slightly tight in their pots is fine for most houseplants.
Here is a list of houseplants that you might find useful. However, if you start buying plants indoors, I would caution you: it can become a dangerous addiction.
______________________________________________________________________________________________________________________________
There are still many recent and interesting articles about Snake Plants..
..as well as other unique information from All Things Gardener..
For further information and other inquiries..
..you can contact us here