It is unusual to see snake plants scarred on their leaves.
This plant generally has issues with overwatering, underwatering, pest or fungus infestations, etc.
The scarring issue, however, is quite different from what you'd typically see in a houseplant.
Exactly why do snake plants have these issues on their leaves?
Here is a guide that will help you understand it better.
What Is Snake Plant Scarring?
Snake plant scars typically appear on the midsection of the leaves.
Probably you will see dark brown or gray scars on the outer layer of the leaves. Discolored patches may also appear on the leaves when dried layers become detached from the surface.
Snake plant problems can be caused by many factors, but the two most common reasons are lack of water and unfavorable weather conditions.
Moreover, the scarring problems on the leaves might result from a combination of factors.
Therefore, in the following section we will examine these reasons in greater detail.
What Causes Scars on Snake Plant Leaves?
Scarring is caused by a few factors, as I mentioned earlier. Fortunately, it's not a big deal!
If you take proper care of the plant, you should be able to fix this problem.
Insufficient Water
How long has it been since you watered your snake plant?This is a very important factor causing the current situation.Plant leaves become wilted if they do not get enough water.The leaves become dry due to lack of water, and their outer layer starts to scar.Nonetheless, this will only happen when the outside conditions are not conducive to the growth of the plant.Snake plants experience such problems if the weather is dry and there isn't enough water in the soil.
Too Much Sunlight
There are a lot of factors involved, and it ultimately comes down to the combinations of those factors.In direct sunlight, your Snake plant might just find it too hot to survive.Usually, it occurs during the summer heat.Snake plants thrive in slightly humid and cooler environments, even though they are succulents.In the summertime, when the sun shines at its fullest intensity, leaves feel the heat and become stressed. The moisture levels in the leaves drop over time if the situation persists. It usually occurs on the leaves that are weaker. The affected leaves develop cracks and scars.
Weather Conditions That Are Hot and Dry
The combination of these factors makes the situation at the plant even worse.It is likely that the scarring issue on your Snake plant will occur if you live in a place where it gets too hot and dry for a few weeks. The weaker leaves are most affected by this issue when the weather turns unfavorable.If the situation remains unchanged for many days or weeks, the leaves will develop scars and patches of discoloration.
Soil Lack of Nutrients
There is a possibility that the snake plant is lacking nutrients and this is causing it problems.If you haven't fertilized your plant for a while, the leaves may show signs in the form of splits or scars. Boron deficiency often results in this phenomenon.The leaves begin to show some of these signs when the plant doesn't receive enough boron from the soil.
Pets at Home
Do you have pets at home?You might also see scarring on snake plant leaves for this reason. Dogs and cats can damage some leaves when they rub them intentionally or unintentionally when moving around your house. In addition, if you have kids playing in the room, they may scratch the Snake plant leaves. Because the leaves of this plant are soft in nature, they do tend to get scarred more often than the leaves of other indoor plants.Therefore, these are some of the things you need to keep in mind if you wish to address this issue in your snake plant.The next step is to look at the tips section where I have provided some suggestions on how to solve this issue.
Here Are 5 Tips to Avoid Snake Plant Scarring
In most cases, despite trying different solutions and workarounds, the leaves will not return to their original state.
Using standard plant care methods, you can certainly prevent this problem next time.
In case you notice scars on the leaves of your snake plant, do the following:
Examine Them
The process should begin with this step.
Whenever there is an issue with your plants, you should examine them carefully.
It gives you a better understanding of the issue and allows you to take further action.
Find out what's unusual about the scarring on the leaves by looking at them.
Also make sure that there are no brown or black spots on the leaves, which could indicate a problem.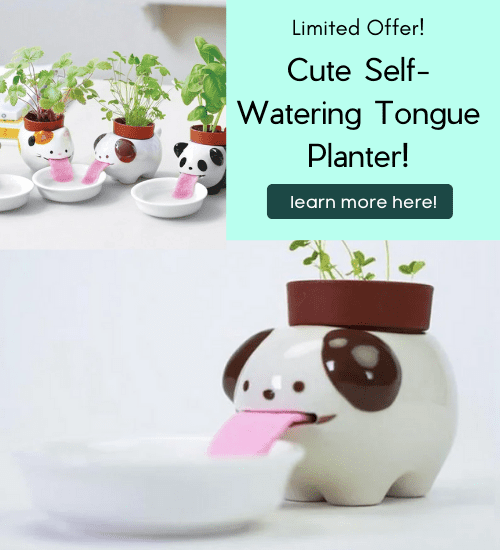 The spots on Snake plants are caused by a fungus.
Therefore, you should pay attention to the scars as well as the spots on both sides of the leaves.
Add Water
The plant can be adequately watered after the inspection is completed.
Every time you water the plant after a long time, you should do it thoroughly.
Ensure that the roots receive enough water if it drains from the drainage holes.
You do not need to water the plant again if you have watered it previously.
Maintaining a proper watering schedule will be helpful for this succulent.
Avoid Direct Sunlight
It is better if you place the plant near a shady area if you recently moved it in direct sunlight.
You will be able to prevent sunburn on your plants by placing them in these types of places.
It won't be long before there are no more scars on the leaves.
If you've kept the plant in a dark place, move it to a place where it gets decent sunlight during the day.
Natural light is needed by snake plants, so make sure they are in an area with plenty of indirect light.
Add Fertilizers
In order for plants to grow at their normal rate, fertilizers are necessary.
In the long run, your Snake plant will suffer from lack of fertilizer if you don't provide it.
It is important to provide regular fertilizers to such plants because of the scarring issue.
Indoor plants grow slower than outdoor plants, so we sometimes neglect them.
Nevertheless, indoor plants require fertilizer on a regular basis.
In terms of fertilizers, you can use any general-purpose fertilizer for this plant.
You won't need to give the plant any specific nutrients, especially if you care for it well.
Keep It Away from Your Pets and Kids
Last but not least, the plant should be kept out of reach of children and pets.
That's the only way to prevent the plant from getting scars on its surface.
Scarring that is relatively small does not require further treatment.
There's a very high likelihood that this is a temporary problem, caused by external factors outlined herein.
Therefore, you don't need to consider it too much.

Following the guidelines for basic plant care should be enough to keep the plant healthy.
More Related Articles for You!