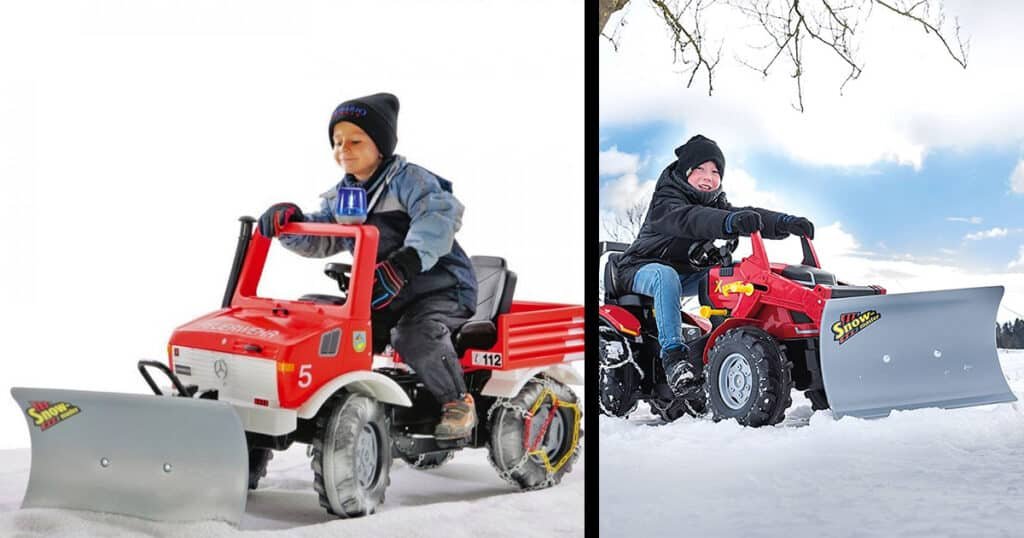 ---
There's no question that snow removal tool or snow plow is an important task during any storm, but it's especially crucial when a major storm such as Storm Dorian is on the horizon. In order to ensure the safety of both you and your neighbors, it's important to know which type of snow plow you own and how to use it.
You Must Know Your Vehicle Type
This is the biggest consideration to make when selecting a new snow plow. Buy a plow that's too big and you can do some damage to your vehicle. Conversely, if you buy a plow that's too small for your vehicle, you'll damage the plow. Either way, you'll end up spending more money and pushing less snow. 
Equally as important is the understanding of how the plow is going to be used. If you're a contractor or municipal worker who clears parking lots and roads for hours at a time, you'll need a different plow than someone who just wants to clean his or her driveway.
The Materials Of Snow Plow
Steel
Steel is a cost-effective solution if you're dealing with a hard snowpack or ice. Many communities like it because of its accessibility and inexpensive upfront cost. Steel blades are used in 60-75 percent of snow plows now in operation.
Steel is very useful for cutting through compacted snow and ice to the road surface while reducing the use of salt and chemicals. A steel blade placed without guards or shoes leads in early wear and numerus blade replacements during the season due to its aggressiveness.
The disadvantage is that simply utilizing a steel blade can cause significant damage to the road surface. Choosing a low-cost steel blade for winter snow removal might result in costly spring road repairs.
Rubber
Snow plow blades made of rubber offer several advantages. Because of their elasticity, they're ideal for a blade that securely removes snow off beautiful pavement. In mushy or light, fluffy snow, rubber blades are most efficient. They can be pre-punched or slotted, allowing you to tailor them to your specific needs.
They necessitate the use of a stabilizing bar (the existing steel blade). To compensate the extra thickness that comes with utilizing these blades, you may require longer cutting edge bolts.
There is a hierarchy among the many rubber blades available. It's critical that your blades have a durometer rating of at least 60 and a PSI rating of at least 2000. The durometer of car tires is usually about 70. Premature wear, fracture, and roll-under are all risks if your rubber blades don't satisfy those standards.
Carbide
Carbide blades are more costly than steel cutting edges, but they are significantly better. According to product testing, one carbide blade has the strength of 20-30 steel blades. Carbide is a hard substance, which means it will shatter before it wears out. This is why most carbide blade owners utilize a steel cover blade and plow guards to preserve their investment.
Carbide blades keep a razor-sharp cutting edge, making them ideal for removing ice. Carbide is ideal for circumstances where other materials would wear away, such as machining through hard materials such as stainless or carbon steel. These high-performance blades aren't afraid of ice. Despite the fact that many people think carbide is too expensive for small communities, these cutting edges will pay for themselves over time because they are rarely changed.
Make Sure Understand The Operation System
Plows nowadays come with readily removable mounting methods and a variety of operating systems.
If you'll be getting the plow on and off the truck regularly, be sure you know how to do it and, if feasible, demonstrate it. Once you've mastered the method, attaching and detaching a decent system shouldn't take more than a minute.
Finally, all commercial-grade plows are equipped with operational systems that allow you to control the blade from the cab of your truck. An operating system's main point is the handheld controller. The comfort and ease-of-use of the controller are the most important factors to consider. Check if the controller is easy to grip and operate for lengthy periods of time. The buttons should be simple to use and comprehend.
Conclusion
In conclusion, you'll need to look at plowing in your specific community and what features will be important to you. If it's just basic snow removal, cutter bars should be enough for the job with adequate clearance.
On the other hand, if you have a particularly heavy or compact area that needs clearing as well as shoveling after storm clean up is complete, then again conversation needs to center around heavy-duty equipment that offers extra options such as dual front and split systems or hydraulic clearing.
---
Read More Related Articles