If it comes to water, do you have a preference? Maybe your preferred drink is seltzer water, flavored water, tap water, or bottled water. When you go grocery shopping, you likely have a favorite shopping item that you grab. But did you know that plants also prefer to drink certain types water? That's right. If you wouldn't give it to your fish, then you probably shouldn't give it to your plants!
Various kinds of water interact different ways with our bodies, and the same holds true for many kinds of water, and for your plants! There are some plants that are tolerant of most kinds of water, but there are a great number of plants that are greatly impacted by the type of water you use. 
Watering Your Plant: What Type of Water is Best?
Tap water can do a lot of damage to your plants. It may influence how much a plant grows and how fast a plant grows. While using bottled water when watering your backyard plants may be impractical, using bottled spring water when watering your indoor plants will make a significant difference for them. 
Any water containing sugars or salt will hurt your plants! Any water using rain or bottled spring water will give your plants the best care! 
What About Distilled Water?
While distilled water will not harm your plants, you will notice that they grow more slowly or shorter when compared to plants watered with rainwater or bottled spring water. It is also suggested that Epsom salts be added to your plants to help them grow faster, however, there are no proven results for this either.
A spring source of water contains minerals that are important for optimum growth of your plants. Despite being able to keep your plants alive, distilled water won't provide any nutrients necessary for them to thrive.
6 Different Kinds of Waterings
Tap Water
Pro: A lot of people use tap water because there are minerals in it, so they can cut back on fertilizing their plants. However, each water has a different mineral and chemical composition, so you should always test the water before you use it.
Con: Water from your tap can have additives like chlorine in it which are extremely harmful to your plants. Different cities have differing water qualities, and some can be of low quality. If your plants are using tap water, you may notice that they are growing shorter and weaker than normal.
It is advisable to let your tap water sit out for at least 24 hours before you use it to water your plants to prevent harmful chemicals from contaminating your water. This will allow chlorine to dissipate.
Filtered Water
Pro: Water that passes through a charcoal filter (like commercially available tap filters, pitchers, and refrigerator filters) can be disinfected by removing harmful additives such as chlorine.
Con: They're more expensive, and they don't do much, because you just need to let the water's chlorine dissipate for 24 hours.
It only takes a few minutes to install a filter, so take advantage of it!
Softened Water
Sodium carbonate added to softened water makes the water softer. Plants are unable to handle the extra salt in this situation, and can have a water balancing problem because the extra salt caused them to think they had taken in more water than they actually had.
In general, plants should stay away from softened water.
Rain Water
It is not a coincidence that this is the best water source for your plants, because this is what they would receive in their naturally occurring habitat. Our facilities collect rainwater to use and store in large retention ponds. The average amount of rainwater in our ponds at any given time is about 28 million gallons!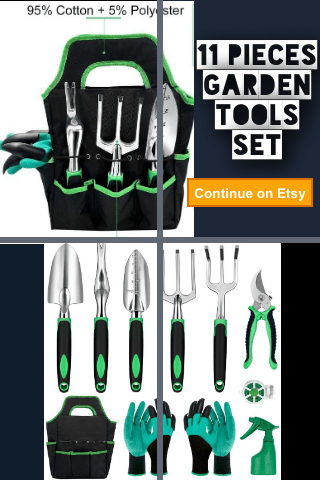 Pro: It is natural, free of harmful chemicals, and is easy to obtain. It has minerals that are helpful in plant growth. You can collect rainwater by storing it in barrels or easily in buckets. And if you don't have a barrel- it's free!
Con: It's best to check out local regulations prior to collecting rainwater, because some cities have laws prohibiting it.
Bottled Water
Pro: If tap water from the local location causes plants problems, it can be a good idea to use bottled water instead. It's best to use bottled water if there's no other option for you. This type of water contains natural minerals that are good for plants.
Cons: This method gets very expensive and environmentally unfriendly over time.
Aquarium Water
You want to make sure that you are using the water you remove from fish tanks for your plants when you clean them. Many of the nutrients found in dirty fish tank water are the same as those found in fertilizers including potassium, phosphorus, nitrogen, and beneficial bacteria.
Pro: The water that comes from fish tanks is fertiliser and it has already been purified of chlorine.
Con: There is nothing to complain about with this method. It is an excellent way to recycle the water left in your fish tank if you have fish!
What About Adding Nutrients?
It has been believed by too many people for too long that adding sugar or salt to plant water will cause them to grow more rapidly and bigger. Many people add things to their plant water believing it will help their plants, but it is usually only true with roses. Addition of these things to your water will frustrate their growth, and will possibly cause rotting. However, you can still aid growth and overall health through adding plant nutrition powders, sticks, or liquids to purified water.
The bottom line is that clean water will give your plant the best results. With it, the plant will be able to absorb the water it needs without worrying about filtering anything extra. Water that has been purified allows the plant to absorb the hydration without having to filter anything out. This makes it much easier for them to grow.
Guide to Proper Watering
Watch the Temperature
Trey Plunkett, a Lowe's lawn and garden specialist says that you should not spray cold water directly on your plants. Instead, care for your houseplants with "room temperature water or tepid water of around 90 degrees," he says. A thermometer will help you understand the temperature of your H2O. According to the author, most water thermometers offer a digital read-out. Plunkett emphasizes the need to avoid overly hot water too, that can raise water temperatures beyond 90 degrees. "Hot water can cause stress to the plant's leaf and root systems," Plunkett explains. And try not to use chlorinated, hard, or city water. Plunkett says that this type of water can leave residue on plant leaves that could damage or otherwise cause a fungal problem, which could prove fatal to houseplants.
Upgrade Your Water
In fact, you might consider purchasing a rain barrel for your outdoor landscaping needs. Not only will collecting rainwater be free for your plants, it could also be guaranteed that it's free of the chemicals and minerals found in tap water, Plunkett says. When that's not an option, "filtered water is often the best option" for cacti, succulents and other plants that are sensitive, he says. (Tap water should be used only if you have no other option.)
Avoid Watering During the Hottest Time of Day
"Plants prefer a dry night, so if they are being watered after dark, they should not be watered again until morning," he asserts. "Leaves want to be dry by then, so they should be watered in the morning hours."
Water Generously
If you water your plants, make sure the water reaches the entire root system . In other words, water generously, not little by little every day, Plunkett says. Please remember to water around the base of the plant, not directly over the flowers or foliage, and read the plant tag for specific instructions," Plunkett says. "When the water begins to flow from the drainage hole at the bottom of the planter, stop watering." And then, don't forget to pour the excess water off the planter saucer.
Closing
Generally speaking, the healthiest water sources include rainwater, aquarium water, and spring water. These are all natural elements that add to plant health and growth. A nice, clean drink will do wonders for your plants! What kind of water does one use on their plants?