10 Beautiful Variegated Houseplants
Variegated plants are a huge favorite of the houseplant community around the world – why not, given how these beautiful beauties can add character to a room and boost its aesthetic appeal. You will not be able to resist these beautiful variegated houseplants described in this article.
Check out these fabulous variegated houseplants and tell me which one you would like most. They are all so pretty, I won't blame you if you can't choose one.
Philodendron Birkin
The Philodendron Birkin is an unusual and rare houseplant belonging to the Araceae family with beautiful rounded leaves that feature pinstriped lines on their faces.
This designer plant looks beautiful enough to look as if it were painted by angels themselves! It is a slow-growing one, so its sizes are kept compact. In addition, since this is a tropical plant, it prospers in conditions of bright indirect light, warm temperatures, and humidity.
Still, don't worry, your home doesn't need to be converted into a greenhouse just yet!
It is possible to solve the humidity problem by placing the container in a bowl of water filled with pebbles. Keep this beauty in an area that receives lots of indirect sunlight and don't let the temperature drop below 55°F (13°C).
Philodendron Birkin loves moist soil, but not overwatering since this might lead to wet feet, which will cause the beautiful foliage to wilt and die.
Ficus Elastica 'Tineke' (Rubber Plant)
There are many varieties of the Rubber Tree, but the 'Tineke' has thicker, leatherier leaves than the classic Rubber Tree. Its leaves are not deep green. However, instead of a uniform color, they are beautifully variegated with white, green, and pinkish hues, making it a true visual treat.
You can easily brighten up any corner of your home with this spectacular houseplant. Just place it there and marvel at its wonderful transformation!
Because Ficus elastica 'Tineke' originated in tropical rainforests, it prefers moisture, warmth, and indirect light in its own habitat. When kept indoors, this wonder needs to be kept away from cold drafts or from air conditioners/heaters.
Stromanthe Sanguinea 'Triostar'
Adding the Triostar plant to your space is an easy way to add exotic tropical vibes. The foliage of this plant is adorned with light green, cream, and pink stripes, creating a lovely aesthetic effect. A bright pink or maroonish color on the underside of the leaves makes the plant even more striking.
In addition to its delightful appearance, this stunning species of prayer plant folds up her leaves at night, proudly showing off its vibrant underside!
It can grow up to 4-5 feet tall and about 2-3 feet wide at maturity if you love your Triostar deeply enough (which, by the way, is impossible not to do). When it comes to taking care of this wonderful plant, you should give it the right amount of humidity, sunlight (no direct sun though) and water so that it thrives.
Hoya Carnosa 'Albomarginata'
Hoya Carnosa 'Albomarginata' has very glossy leaves tinted pink and white, blossom clusters of pastel pink perfection, and vines that flow for long distances.
The beautiful looking plant has earned the title of "dream plant" for many plant lovers because of its delightful appearance and easy-going nature.
Semi-succulents are lovely because they can tolerate being forgotten about sometimes. Just refrain from overwatering and provide it with lots of indirect sunlight, and this plant will flourish.
In addition, this houseplant requires little feeding – you should fertilize it once a month from April to October. As for toxicity, Hoya plants are generally considered nontoxic to pets; however, its leaves can cause your pup or kitten to vomit if taken in large quantities.
Tradescantia Zebrina
A fast-growing, well-patterned perennial species native to Southern Mexico and Guatemala, Tradescantia Zebrina is known as the Wandering Jew plant.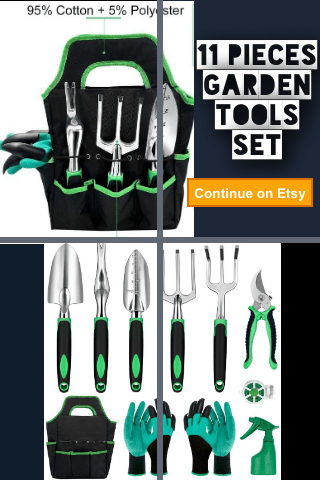 In addition to the beautiful purple and green stripes lining its upper foliage, its middle leaves are intense magenta hues. When you inspect its leaves carefully, you'll see fine hairs along the margins.
Philodendron 'Florida Ghost'
Florida Ghost gets its name from the white color of the new leaves, which begs the question, "Why is it so named Florida Ghost?" Later on, the leaves turn lime green before turning deep green within a matter of days.
Consequently, at any given time Philodendron 'Florida Ghost' has mixed green foliage, lending it its unusual appearance.
If you wish to keep this unique and rare houseplant alive, you will have to cultivate an environment similar to its habitat (rain forest). You need plenty of humidity, ample bright indirect light and a soil mix that drains quickly. It would be great to install some kind of plant support to this pant since it is a climber.
This plant is toxic to young children and pets, so you might want to reconsider going for it if you have young children or pets at home.
Monstera Deliciosa 'Albovariegata'
There are thousands of Monstera Deliciosa 'Albovariegata' lovers worldwide, and the variegated beauty has captured the hearts of many.
Monstera, with its iconic holes and ridges, is more than present in this form of the flower – but the pure white and green variegation makes it even more striking. There's no wonder why you find this plant in home décor magazines and on hundreds of Instagram pages!
It requires the same care as the beautiful Monstera. A warm and humid environment, gentle sunlight and a moist, well-draining soil are necessary. 
It's important to note that since the white parts of these variegated Monstera leaves can't absorb light, they need sunlight to flourish. So, place them near a window or in the patio to get the most enjoyment out of them.
Price and availability are the only downsides to this beautiful plant. It'll cost you a bundle, even just for a cutting, and finding it can be difficult.
Epipremnum Aureum (Pothos)
The Epipremnum Aureum or Golden Pothos might give you hope if you're looking for variegated houseplants, but you're afraid to make the commitment because you're prone to killing green babies.
As well as looking awesome with trailing stems cascading from hanging containers, this houseplant can also survive in almost any condition. In fact, it would hardly be an exaggeration to say that this plant thrives in neglect!
In addition to its unique ability to thrive in adverse circumstances, this plant also possesses pretty heart-shaped leaves that have subtle yellow or white variegation. It is an ideal plant for offices because it grows well under fluorescent lighting.
Despite thriving in a dark or low-light situation, its leaves may lose their vibrant colors and turn completely green – something you would not want to happen to a variegated plant.
Peperomia Obtusifolia Variegata
In South America's rainforest, the Peperomia Obtusifolia Variegata is a variegated variety of Baby Rubber Plant. This succulent has glossy, fleshy leaves in a variety of shades of creamy white, dark green, and pale olive green. This plant has a compact growth habit and can grow up to one foot tall. It generally has a bushy appearance.
This Peperomia is easy to maintain. Just give it the proper humidity and light to keep it happy, and water only when you notice the top few inches of the soil have dried out. You will need to keep in mind that this plant does not need much water since its leaves are able to store water.
Sansevieria Trifasciata 'Golden Hahnii' (Snake Plant)
This small plant is tough, even though it might only grow to a height of just 8 inches. Golden Hahnii also has a stunning appearance, making it an outstanding pick. Vegetative foliage of glossy green leaves with attractive yellow margins grows in tight rosettes that grow up to 6 inches tall in this variegated and compact version of the Bird's Nest Snake Plant.
It is a sturdy plant that is perfect for gardeners and is easy to grow and maintain. It is pretty drought-tolerant, but overwatering or poorly draining soil will cause its roots to crumble. A few varieties of the plant withstand temperatures as low as 50°F (10°C) for a short time. It prefers indirect light, moderate to bright.