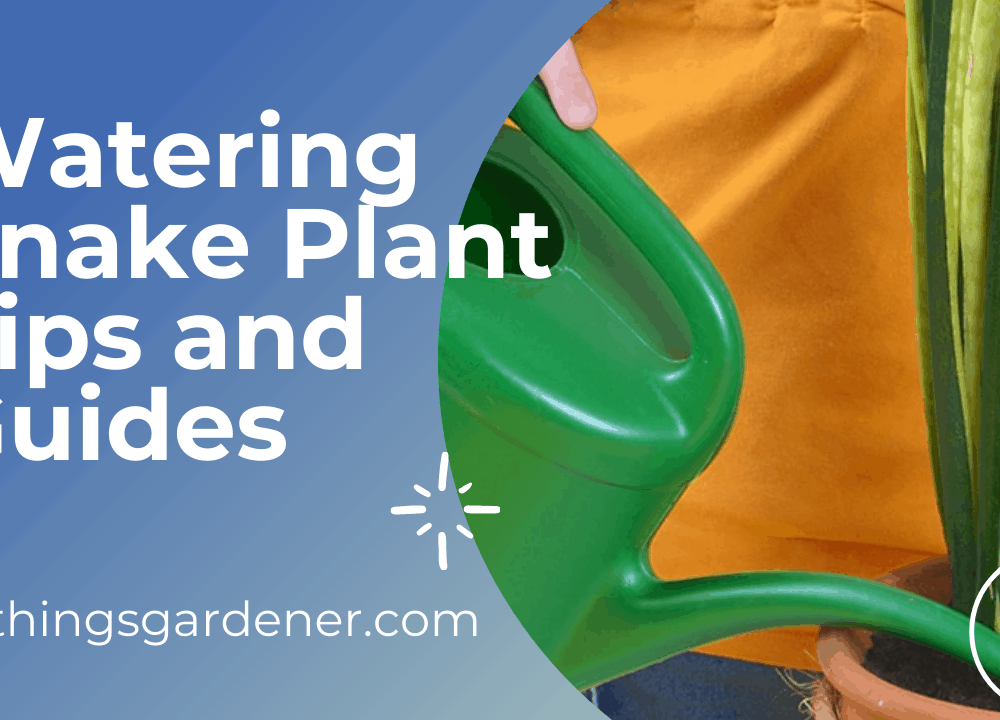 Sanseviera Plant: What Is This Plant?
Sansevierias are inexpensive house plants. Here are some Snake Plant Care tips and information…
….that will help you keep your plant healthy and alive to keep your plant growing.
Snake Plants are among the toughest of all plant species, so it is rare to find one such as Sansevierias.
In your home, in your garden, or on your balcony, these stunning plants can take almost anything.
Planting them isn't hard, but you have to keep some things in mind. You'll learn how low maintenance Snake Plants…
…really are as a houseplant with this Snake Plant care guide.
Here we have story from Boy, about his experience having a trouble with watering snake plant.
Let us hear Boy's story
"This is the worst day of my life." I muttered to myself as I stared at the snake plant in front of me.
It had been a couple of days since I put it on its new pot, and now it's refusing to grow.
I heard that if you water plants with cold water they stop growing, so that must be why this one looks like crap right now.
The only problem is that there was no way for me to know if what I'm thinking was actually true…
…because my mom has never really grown any plant in her life.
So just how do you go about watering a snake plant with hot and cold water?
After pacing around our tiny apartment for awhile, frustrated by the lack of information online finally I came up with the answer.
Snake plant supposed to be watered with normal temperature water.
Watering snake plant with cold or hot water is not recommended for this plant
Easy does it with the watering. You want to be careful not to overdo it because your plant will rot out. Always make sure the soil is almost completely dry before thoroughly watering again. Water your Snake Plants every 2-6 weeks, depending on your home's temperature, light levels, and humidity.

Geoff Bercovich, former Co-op Farm Member.
Here's the main things,,,,
Where Should I Keep My Sansevieria?
A snake plant can be used in a variety of ways. Any level of humidity, very low or high light…
….and just about any temperature above frost are no problem for them.
They don't moderate stale air either, so take them with you to the office or store them in your bathroom.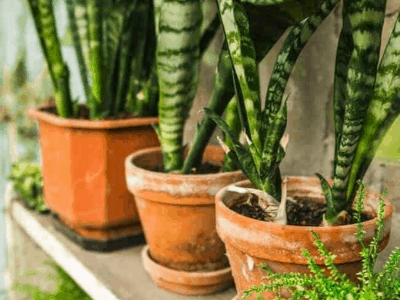 Go on…
One of the main causes of potted plant death is overwatering. Water and oxygen are both essential for root development, but when roots are surrounded by water, they cannot take in oxygen. The roots might rot and eventually the whole plant might die. A similar set of symptoms manifest themselves when a body is over-watered and under-watered. The result is a poor root system, a decline in root production and possible death of the plant. Sansevieria trifasciata (mother-in-law's tongue) is prone to rotting when over-watered.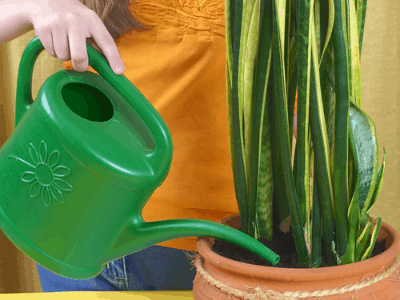 Next up…
"How often should I water my plants?There isn't a clear-cut formula to answer this question.
There are many factors in determining how much and how frequently a plant needs water…
..such as the type and size of its pot, the type of soil mix, the specific weather conditions and the plant's growth stage.
It is important to recognize that watering requirements for various types of plants can vary widely.
A plant with leaves that are too large or very thin, or one with fine surface roots…
…will typically require more frequent watering than a succulent plant with leaves and stems that store water.
The growth of some plants depends on moist conditions, whereas others thrive in drier conditions.
A plant's growth may slow after a flurry of new growth or an excessive amount of flowering.
When plants are dormant and during these periods, they require less water.
Porous clay pots lose water rapidly, so they require more frequent watering than nonporous…
…glazed or plastic pots. Large plants in small pots need watering more often than smaller plants in large pots.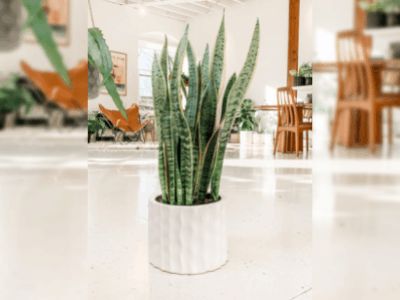 Watering schedules for various soils need to be different. The loose, porous mixtures of bark, sand…
…and perlite hold more moisture than heavy, fine-textured potting media and those containing a lot of peat moss.
The water requirements of plants that are located in warm, dry, sunny locations are higher…
…than those that exist in cool low-light environments.
A good rule of thumb is to water when necessary. Watering can be determined by the following methods:
Touch the soil, the most accurate gauge is to water when the potting mixture feels dry to the touch. Stick your finger into the mix up to the first joint; if it is dry at your fingertip it needs water.
Tap the pot, when the potting mix in a clay pot begins to dry, it shrinks away from the sides of the pot. Rap the side of the pot with the knuckles or a stick. If the sound is dull, the soil is moist; if the sound is hollow, water is needed.
Estimate weight – As potting mixtures become dry, a definite loss in weight can be observed.
Judge soil color – Potting mixtures will change from a dark to lighter color as they dry.
Number of Watering Snake Plant
Several metering devices can determine how much water is needed in the soil by measuring moisture in the soil.
The degree of accuracy varies widely among these products.
Different factors can influence these readings besides soil moisture content.
Several factors can affect the reading, including the fertilizer and the type of soil.
Whenever watering is needed, ensure that it is done thoroughly.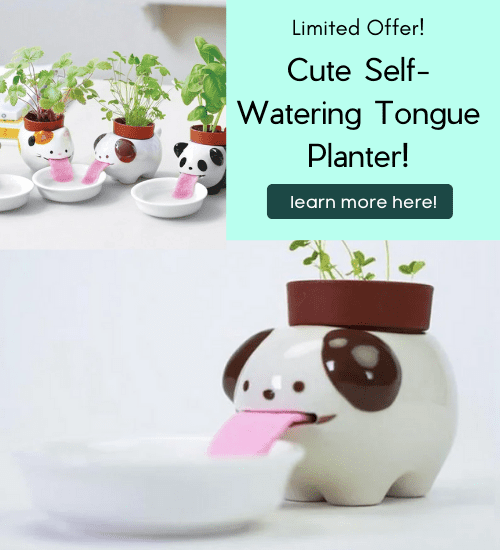 You will need to apply water until the bottom of the pot runs clear.
This removes the excess salts from the pot, and it ensures that the bottom two-thirds of the pot where most…
…of the roots are located receive enough water. Make sure there's no leftover water in the pot. Empty the saucer.
The soil should not become too dry. If the salt content in the container is too high, root damage may occur.
In case the soil becomes very dry and hard to rewet, use the double watering method.
Water once, then again half an hour later, or put the pot in a sink or a bucket of water.
Removing the pot after the surface of the soil has been moistened is an acceptable practice.
Make sure the pot is completely drained. Peat that is allowed to dry completely will not only be hard to rewet…
…but will also not hold as much water as it did before it dried.
Don't Ever! Water It With Cold Or Hot Water!
If you're a former owner of a floral shop, you should not give the flowers cold water.
\When you cut your flowers, you either place them right away in warm water…
….or if they have been sitting out too long without water, in order to make sure that…
…they drink up from their stems which is like a straw you must place the stems in a bowel of very warm water…
…holding them underwater and cut in a diagonal.
Then you will be able to open them up and place them right away in a vase that has been properly cleaned.
The air pockets in warm water are smaller. Air will prevent them from taking in water if they are placed in cold water.
Placed in cold water, any tree with a longer stem will die in a shorter time because they have more air pockets.
Please do not use hot water to water your plants. You should set the water temperature between 62 °F and 72 °F.
Do not use softened water on plants because chloride and sodium will also be added to the soil mix, possibly causing plant damage.
Although wilting is typically an indication that water needs to be applied, it is not always the case.
Anything that affects the root system can decrease a plant's ability to absorb water, including root rot…
…which is a result of over-watering.
Inability to take up water will cause wilting, and watering will worsen the problem under these conditions.
Last but not least..
Be sure to clean your vase or container with bleach or ammonia as well.
The flowers cannot be exposed to bacteria or they will contract a disease and die faster.
It is also recommended that stems be stripped of all leaves.
When you don't, leaves fall into the water and they rot, killing the flowers.
In addition, a flower that has a disease or weird spots might pass it along to other flowers.
Bleach can be added half a teaspoon at a time to keep the water bacteria free.
There is no harm done to the flowers by doing this. Despite this, you still need to make sure the vase is cleaned first.
In fact, I even cut the water with a little sugar. If I have foliage that hasn't opened yet, I'm especially anxious.
The sugar is a special treat for flowers. To them, it's food.
After a week has passed and if I want them to last even longer.
Cut the flowers and cut out half the stems before placing them in a shorter vase.
This saves time since the water does not need to be replaced.
Depending on the flower type, they will last another week or two. The longevity of some flowers varies naturally.
See having Snake plant is good choice for you to have! It's cool, its famous, it's easy to have and care!
What else do you need? In this pandemic time like this, is a good choice for you to have an new activity…
…and having snake plant is a good choice for you to have!
Last thing for sure. This plant need to be care carefully, remember plant need the "love" too.
Alright that's all for today! Do you have any questions about all of this?
Or do you want to add some method for having and care snake plant so it can get proper watering?
Let me know your recommendation from the comment below.
I hope you can now take care your snake carefully and grow it big!

Thanks for reading this article! Bye!
More Related Articles For You!