Do you need some recommendations about what color pot for snake plant?
Having a pup or pups means you'll need new pots for your snake plant. Your family has grown. The only thing left to do is to repot the plants. Of course, the importance of pots for snake plants cannot be underestimated. We are here to help you select the pots that best suit your taste and snake plant needs.
How To Choose Pots For Snake Plants' Pups?
Once you have those pups, you will need to repot them into new pots. The first thing you should do is choose a container that allows plant growth. At least 1-2 inches (3-6 cm) of space should be left in the pot over what is needed for the roots and the shoots. An average snake plant grows 8 inches (20 to 360 cm) tall. The average height of a leaf is two feet (60 cm).
It is recommended to cover drain holes with a porous covering. You should use something simple, such as coffee filter paper, rather than something hard to find. Then, fill the pot with soil. Now that you have prepared the pot, you can plant the pups in it.
What Color Pot For Snake Plant?
Your choice of material affects the color. Various pot materials not only have different looks and appearances but also perform different functions. Here are a few of the common materials used in making pots.
Clay Or Terracota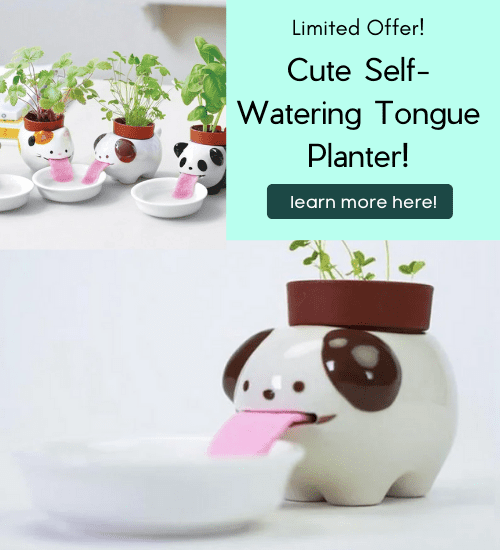 Terracotta pots are pretty common and readily available throughout the country. They are readily available in a wide range of shapes and sizes, and the porous materials allow water to drain quickly and aerate the soil. A snake plant would be well suited to be planted in terracotta pots because of this quality. They come in a variety of patterns and have excellent neutral colors. In addition to the advantages of clay pots, there are also some disadvantages. It is easier for them to shatter when dropped. During the winter, they can crack due to low temperatures.
Ceramic
Most ceramic or glazed indoor pots are used indoors because they look so beautiful. White is the most popular color for ceramic pots. The pots are sturdy and come in a variety of shapes and sizes. They are great for smaller plants. It prevents top-heavy plants from falling over. A ceramic pot is not as porous as a terracotta pot. This means that you have to keep an eye on the moisture level of the soil. The weight of large ceramic pots can make them difficult to move.
Concrete
You can also find concrete pots that look great and can add a touch of style to your decor. Because concrete is a good insulator, it helps maintain a comfortable soil temperature. Plants of any size can be planted in them, whether indoors or outdoors. They will withstand the coldest winters and the hottest summers without cracking.
This kind of pot must weigh a lot, as you might have guessed. This makes it difficult for large plants to grow inside. What color pot for snake plant? In addition, white is the best color as it looks elegant and makes the plant's color stand out.
Sum Up
Remember that aside from the color, there are several things to consider when choosing a new pot for your snake plant. The things are the materials used for making pots, the pot size, and the pot's ability to drain water properly.

Now, do you know what color pot for snake plant? Have you decided yet? You can choose any color, but neutral colors such as white, black, or terracotta may be better.
More Related Articles