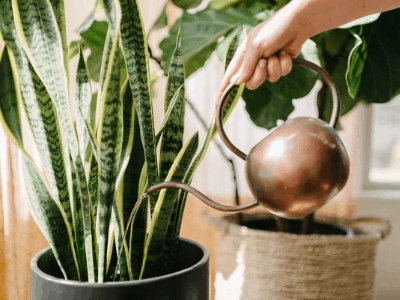 Almost everyone understands that plants need water in order to live…
There are many different types of water for your houseplants…
… and each one can influence the wellbeing of those plants.
So what should you use for your houseplants?
Hear it from Evan!
It's kind of a complicated matter with water…
Water, despite their types, are clear in color…
… and the human bare eyes can't see what it contains.
For houseplants in particular, water needs to be specific…
… because water with some sort of chemicals…
… may not be a fit for specific houseplant's requirements.
I once saw a friend of mine channeling their water sewage…
… to the container of plants beside his house!
I was at first shocked, but he said it's good for them…
… but not in a bunch load of amount.
So what water is okay for plants?
I myself have had the same confusion before doing my own research on that…
Here, I will try to share some information on the matter…
… so those of you who might also be curious can find your answer here.
I'm just paying it forward~
What Is The Best Water For Houseplants?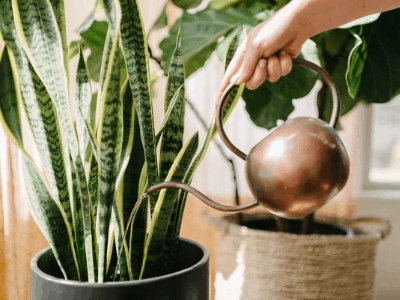 Generally tap water is suitable for houseplants…
… but the quality and type of tap water will determine their success.
It's best to use rainwater or distilled water as alternatives to tap water…
… which contains minerals and chemicals that some plants can be sensitive to.
Here you will discover everything you need to know about watering houseplants…
… to keep them healthy and looking great.
How Water Quality Impacts Houseplants
Regardless of which type of water is used…
… it's important to discuss the features of water quality that affect house plants.
Our knowledge about the properties of different types of water…
… will help us to understand why some are better than others.
Hard Water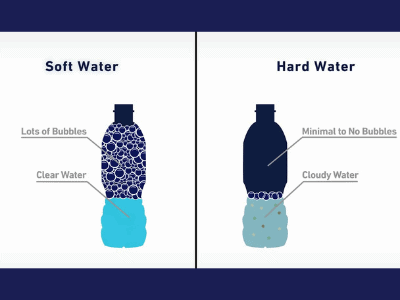 You will be very familiar with hard water if it's present in your area…
… due to the limescale buildup on your pipes and appliances.
Harsh water contains a high concentration of minerals…
… including calcium and magnesium carbonates, bicarbonates, as well as sulfites.
Minerals such as calcium and magnesium will result in the accumulation…
… of calcium and magnesium salts in the soil and along pot edges.
They are usually harmless, but can accumulate over time…
If this happens…
It could impact the availability of other nutrients and the pH of the soil…
… which could negatively impact the health of your plants.
In an area with hard water, it is a good idea to flush the soil every few months…
… with rainwater, filtered water or distilled water in order to flush out the salts.
Sodium
Many plants are intolerant to higher sodium levels in water…
… and although tap water typically has fairly low levels…
… if you use an at-home water softener, this can cause major problems.
Softeners substitute sodium or potassium ions for calcium and magnesium ions in hard water…
… which prevents limescale from forming on your pipes and appliances, as well as making it safe to drink.
Nevertheless, most houseplants hate high levels of salt…
… so it is wise not to water them with water that has run through a softener.
Use rainwater, bottled water, filtered water, or distilled water, instead…
Oxygen Content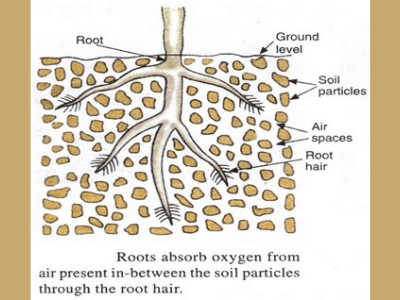 The delivery of oxygen to the roots of your plant is absolutely crucial for its healthy growth…
Having the right soil and avoiding soggy soil are important…
… but you also need to use water that has enough oxygen to be beneficial to your plants.
Higher concentrations of dissolved oxygen in the root zone…
… can contribute to larger root masses and faster and more vibrant plant growth.
When cool water is used compared to warm water…
… oxygen content is higher, as are the concentrations of dissolved minerals.
Furthermore…
Rainwater tends to have a higher oxygen content than other water sources…
If roots are stunted or root rot is visible, the soil is not oxygenated enough…
In addition to choosing well-aerated soil and following good watering practice…
… you can also try changing the type of water you use if you're having problems.
Temperature
Despite the fact that the temperature of the water affects the amount of dissolved oxygen…
… you should make sure that the water is not too cold.
The leaves of certain tropical plants, such as calatheas and alocasia ficus…
… are quite sensitive when watered with cold water.
If the roots receive too little water and nutrients…
… the pump mechanisms in the roots aren't triggered…
… resulting in a reduced water absorption rate.
Cold water can also trigger dormancy in plants by making them misjudge the season and assume it is fall or winter…
The plant will stop growing, and the roots will be damaged, resulting in dropped or damaged leaves…
Chlorine/Chloramines
Chlorine/chloramines damage roots and kill off microorganisms…
… that are beneficial to the soil in the root zone.
Additionally, they may cause brown spots and tips on the leaves of some more sensitive houseplants…
… or even drop leaves.
It is possible to eliminate all chlorine and chloramines in tap water if you let it sit uncovered…
… ideally in sunlight, for 12 to 24 hours before using it for your plants.
Water that has been filtered can also eliminate most of these problems…
Fluoride
Even at low levels of fluoride, even in fluoridated water…
… fluoride can disrupt photosynthesis and cause necrosis in plants.
The higher the fluoride levels, the greater the risk of death for plants…
Tap water varies significantly in fluoride content…
… and some waters are even supplemented with fluoridated water…
… because of its benefits to dental health.
Heavy Metals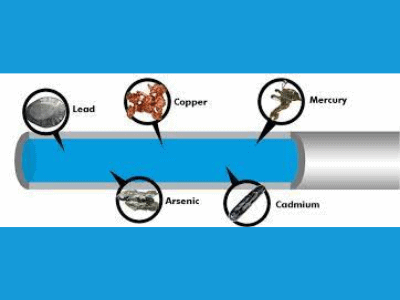 As heavy metals are ingested through the roots, they quickly reach toxic levels…
… reducing plant growth and causing senescence.
Heavy metals are naturally occurring elements that have a high atomic weight and a density at least 5 times greater than that of water. Their multiple industrial, domestic, agricultural, medical and technological applications have led to their wide distribution in the environment; raising concerns over their potential effects on human health and the environment.

Paul B Tchounwou, Clement G Yedjou, Anita K Patlolla, and Dwayne J Sutton in Heavy Metals Toxicity and the Environment
While most water sources have low levels of heavy metals…
… if you are sourcing water from a well or a local source…
… you may want to get your water tested.
A water quality report can be easily obtained online from your local water authority…
… or you can pay to have your home tap water tested…
… to determine exactly what chemicals and minerals are in your water.
Different Types Of Water
Although tap water can be used for most plants, there are many other options you can consider…
Tap water is typically the simplest option, and will work well in most situations…
If you don't need the water quality for your plants…
… the alternative choices are usually more suitable.
But they're only recommended in some scenarios. Let's examine the options…
Here are the benefits and risks of different types of water…
Let's discuss how they can benefit your houseplants…
Tap Water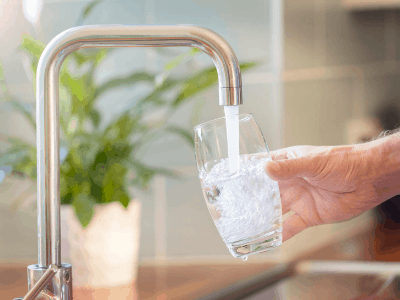 People are accustomed to having a constant supply of water at their fingertips…
… and they give little thought to the fact that they have access to it.
They simply turn on the faucet, and have an unlimited supply of drinking water available directly to them…
If the tap water is from a well on the property or is supplied by pipes connected to your local water facility…
… it will either be fed by the well or by the pipes.
Tap water can be categorized as "soft" or "hard" based on its mineral content…
Rainwater, which is naturally soft and contains few minerals…
… attracts crushed minerals in the area where it falls…
… but it comes in contact with harder minerals as it moves underground or above ground.
In this case, potassium or sodium ions are used to replace…
… and eliminate the calcium and magnesium found in the hard water.
Bottled/Spring Water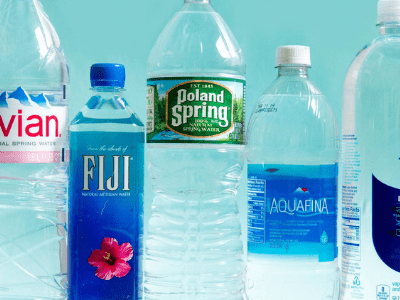 Another source of water for houseplants is bottled water, which is a household staple for some…
Underground sources of water can be pumped up to the surface and then bottled…
The mineral content of the water determines whether it is called spring water or mineral water…
Distilled Water
Typically, distilled water is free of contaminants, impurities, and is purified by boiling water…
… down to produce steam and then condensing the steam again to be contained in a separate container.
If your houseplants are kept in distilled water, a buildup of minerals (calcium, magnesium, and sodium)…
… will not impact water infiltration and prevent growth on the soil surface.
Furthermore, the process eliminates minerals like calcium and magnesium…
… that would otherwise be widely used by plants.
Rain Water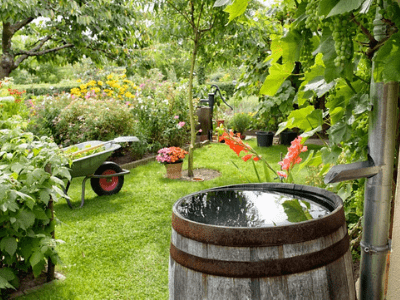 This is the original source of water for agriculture…
Mineral-rich, naturally soft water with very low calcium and magnesium concentrations; free of chlorine and fluoride…
The acidic nature of rainwater is due to its natural composition…
… but water collected in areas with heavy manufacturing may be more acidic due to pollution and acid rain. 
To sum it up…
It's time to choose the best water for houseplants now that we've discussed why water quality is important…
… what types of water affect plants, and why plants need a certain pH level in water.
In my opinion, tap water is fine to use to water most houseplants…
Depending on the plant's sensitivity, and also on the area's tap water quality…
… you may see problems if the water has a particularly high mineral content…
… or if it contains chlorine, fluoride, or heavy metals.
Most situations should be treated with tap water first and carefully observed for any harmful effects…
… such as scorching of leaf tips, necrotic tissue, chlorosis, or excessive levels of salt on the soil surface that repel water.
It is recommended that if adverse effects are observed and you suspect water quality is the cause…
… you take steps to improve the quality if feasible.
Alternatively, you can use rainwater or distilled water and watch the plant's condition improve…
Conclusion
If you still have any questions or follow ups on the matter…
Comment down below and let us know!
You can also contact us for personal engagements…
Check out more of our posts like this one here!
I hope you can now take care your snake carefully and grow it big!
Have an awesome gardening journey!
Related Articles!