Best Placement Tips for Snake Plant
The most versatile and tolerant houseplant ever, snake plants are perfect for indoors and outdoors. Have you just bought snake plants and are not sure where to keep them? Choosing the right spot for a snake plant can be challenging as they have specific needs that need to be met. Let's find out what they are.
If you are planning to place a snake plant, make sure the location receives enough indirect light exposure. The temperature and moisture level should be moderate to high for the snake plant to thrive. You should also keep the plants away from your children and pets as they are mildly toxic.
Keep snake plants in unfavorable conditions and neglect them for a long time. They are hard to kill, but if you neglect them for a long time, they might die too.
When it comes to snake plants, it seems like a lot needs to be taken into consideration. But, it's not because we've outlined all of the factors regarding their placement here. Let's dive right in!
Factors determining the placement of the snake plant
Keep certain factors in mind when choosing a spot for your snake plant so that it remains healthy and bushy. These plants are adaptable to a variety of environmental conditions, so when you cannot avoid it, you can experiment.
Light
The need for light is essential for any plant to thrive, and snake plants are no exception. Although they need light to thrive, snake plants are extremely adaptable to nearly all lighting conditions.
Direct sunlight can cause damage to snake plant leaves by burning them and making them dry quickly. Brown spots can appear on snake plant leaves in such conditions.
Snake plants need indirect light to thrive. This light is filtered, manageable throughout the day, and keeps the plant moist for a long period of time. This light source will give you a healthier, happier, and growing snake plant.
Snake plants can survive in low light conditions in a corner, shady area, but will not grow much and their leaves may droop and stretch too. Snake plants are adaptable, so they will still survive in these conditions, but will not show much growth.
When keeping a snake plant, western, eastern, or southern windows are ideal. If you keep the plant near the window, keep it 6-10 feet from it to avoid scorching and avoid direct sunlight.
Outdoor snake plants must be kept under shade, otherwise they will burn themselves. Indoor snake plants must be protected from direct sunlight with curtains.
Temperature
Despite their hardiness, snake plants thrive in varying climates and can withstand a range of temperatures.
The snake plant grows best at temperatures between 65 degrees Fahrenheit to 80 degrees Fahrenheit, but it can grow in both hot and dry environments.
Nevertheless, you should remember that extreme temperatures might cause them harm if you push them past their limits.
In temperatures below 55°F, be sure not to leave your snake plant outside. This will cause scarring on the leaves. Instead, keep them indoors or keep them in a cool place during such conditions.
When the weather is cold, many hobbyists place their snake plants near radiators, vents or any other heating system so that the plants are kept warm.
However, if they keep their plants too close, they will in fact burn their leaves and cause them to dry.
Snake plants should be kept away from your heating system as far as possible to ensure that they can feel the warmth without being too hot.
Humidity
In terms of cultural conditions, snake plants are incredibly adaptable, and can easily cope with both low and high humidity levels.
Although they would benefit from high humidity levels provided they are not overwatered, you do not need to mist them if you want to increase humidity since their leaves do not like being wet.
It is possible to maintain moderate humidity levels with a humidifier so that humidity levels do not fluctuate and stay consistent.
In order for succulent plants like snake plants to thrive, the humidity level should be moderate, meaning it should not be too low nor too high.
Things to keep in mind while placing a snake plant at home
Find out where to grow your snake plant in these common places.
In order to preserve their lustrous leaves, snake plants prefer filtered light. Window sheer curtains shield them from harsh direct sunlight.
Keeping near a window
Keep your plant near a window, but be aware of the intensity of the light shining on it.
You may want to rethink your decision before keeping your snake plant in a spot with high light intensity or if you need to leave your windows open for long periods of time for different reasons.
Keep snake plants away from windows with too much direct sunlight or windows that are kept open all day long. Make sure they get enough light when you place them away from windows.
Snake plants prefer the east-facing window for full sunlight exposure. Although there is no thumb rule, snake plants may do well in a west-facing window as well.
Since light intensity is low during winter, you can keep them outdoors during winter to get more light.
Keep your plants away from the window during winter months, as they may suffer from cold and temperature shocks.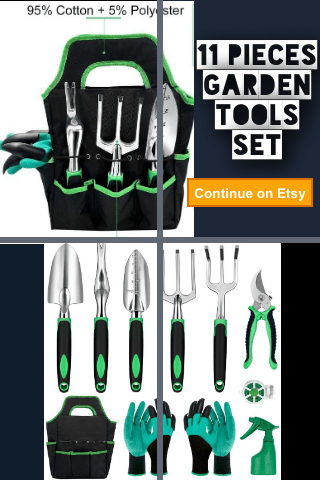 Also, keep two things in mind while placing them near a window. Avoid too much of:
If you fail to do either of these two things, your snake plant may suffer.
Keeping away from children
The snake plant can make your child sick. Yes, sad but true. Although the snake plant is mildly toxic to humans, it causes only short-term symptoms.
Since children are more sensitive than adults, placing snake plants near them needs to be done with extreme caution. If your children chew the leaves of the plants, you need to watch them very closely.
If ingested in large quantities, snake plants can cause swelling, numbness on the tongue, and gastronomical reactions, as well as skin irritation when the juice comes into contact with the skin.
When placing your snake plant, don't ignore the fact that all snake plant parts are deadly.
It's poisonous to pets Snake plants contain saponin toxins in all their parts, which makes them poisonous to dogs and cats.
It is common for pets such as dogs and cats to be curious and take a bite, causing pain.
Keeping it out of reach of pets
Snake plants contain saponin toxins throughout, making them toxic for your pets.
It is common for pets such as dogs and cats to be curious and take a bite, causing pain.
The snake plant may cause the following symptoms if one of your pets consumes it:
Swelling on the lips, tongue, and mouth
Vomiting and diarrhea
Abdominal pain
Nausea
Loss of appetite
Your pets' blood cells can be damaged by saponin toxics, which affect the digestive tract.
It is important to remember that snake plants are toxic to pets. While a small amount will not harm them, an excessive amount ingested can result in suffering.
Animals will usually refrain from chewing on snake plant leaves, so it is best to be cautious. Snake plants' leaves are toxic, which is why most pets will not chew on them.
Temperature of the room
As we discussed previously, snake plants prefer temperatures between 55 and 80 degrees Fahrenheit.
As the temperature rises, the snake plant will suffer from prolonged high-temperature levels. The leaves and soil will quickly dry out, and their moisture will be drained too soon. That will at first negatively affect the leaves and then the entire plant.
In the event that temperatures fall below 55°F, snake plants may not grow. Their health will also suffer due to unfavorable conditions for a long period of time. The plant's photosynthesis process may be compromised, leaving pale, lifeless leaves.
Although it might not always be possible to keep them in the best conditions, it is important to know and monitor the ideal needs.
Snake plants should be housed indoors during unfavorable weather conditions to avoid cold drafts.
Snake plant in bedroom
A snake plant is a unique, decorative plant that adds to the beauty of a room. It is suitable for keeping in the bedroom.
These air purifiers make the air healthier, transform CO2 into oxygen, and filter harmful toxins, which is why they are perfect for your bedroom.
You need to consider a few factors though when keeping a snake plant in a bedroom:
For at least six to eight hours, place it in a spot that gets light from natural or artificial sources.
Avoid keeping the plant directly opposite the AC, as the dry cold air will dry out and harm the plants, leading to dull and pale leaves.
Snake plants thrive in low light, but should be rotated periodically for an even distribution of light.
You can keep it on the side table or near the window because these are safe spots.
Snake plant in bathroom
It is easy for plant lovers to experiment when placing snake plants inside, since they are versatile and adaptable.
The houseplant can also be kept in bedrooms or bathrooms, where the residents spend most of their time.
Because snake plants absorb formaldehyde which can be found in cleaning products, personal care products, tissue, etc., they are perfect for bedrooms and bathrooms.
Keep the snake plant in the bathroom to filter out toxins from cleaning products and keep the environment fresh. They can easily survive in humid and low light conditions.
It is important to pay attention to the humidity and light in the bathroom, since that is a constantly moist area.
Your snake plant needs a place where it won't need water every day because of regular water usage, since there is enough humidity already.
It is important that snake plants receive adequate light, even if it does not need a lot of light to grow big and healthy. If your bathroom does not receive much light, you can keep switching the plant with other houseplants to avoid humidity and light issues.