Do you have a hard time deciding what type of soil to use in containers for indoor plants to inhibit root growth?
This dilemma can be solved in two ways – either by mixing homemade soil or by purchasing a premixed mix.
In my favorite supplies store I try to do both and I appreciate the fact that I have so many options to choose from.
Nevertheless, there are different types of potting soil that may be required by different plants. Therefore, when choosing the best potting mix, it is critical to keep this in mind.
The types of plants we are talking about are herbaceous plants, ornamental plants like cacti and succulents, and also produce such as tomatoes or lettuces.
Here I will share with you some of the best brands of soil mixes to use when growing potted plants, as well as how to choose the right one for your plant.
Here, we will tell you the best potting soil you can get in the market for your plants. Since you already know or at least have an idea of what would work well with your plants, we will tell you what would work best in the market.
As a rule, all potting soil mixes are designed to nourish your plants, like our top pick, Black Gold's Natural and Organic Potting Mix. This potting soil mix is highly versatile, as it can be used in indoor or outdoor containers on a wide range of plant types.
If you still want to learn more about the potting mix that made it onto the list, we arranged them by category.
You can find out which one is best for growing vegetables like spinach, herbs, cacti and succulents, and other indoor plants.
If you're growing vegetables indoors, keep in mind that leafy vegetables prefer moist soil, so choose a potting mix with lots of peat moss.
Here are the mixes we think are the best.
Best Potting Soil For Vegetables
Espoma AP8 8-Quart Organic Potting Mix
You can get Epsoma AP8 for indoor and outdoor potted plants, and it's one of the best brands of potting soils and fertilizers available.
The potting mix is organic and retains water well. It gets even better because it is enhanced with Micro-Tone formula that helps the soil conserve water. 
A lot of perlite is mixed in with the peat moss, humus, earthworm castings, shrimp meal, alfalfa meal, and shrimp meal in this potting mix.
You don't need to worry about its alkaline level if it contains a lot of perlite because limestone is also used in this mix to balance its PH level.
Together, these ingredients promote healthy root growth in your plants.
It is also said to help accelerate the growth of a seedling. The Micro-Tone formula helps plants grow without stress.
It has a nice earthy smell, and it is best for plants that need moisture to grow healthily.
The label says this can be used on all potting plants, but be cautious when using it on herbs and cacti.
Natural and Organic Potting Mix Black Gold Sugar Bag
Organic potting soil with added peat moss, tree humus, bark, perlite, pumice, and organic fertilizer made with screened earthworm castings. Also suitable for indoor and outdoor plant containers.
This mix contains pumice and perlites that ensure proper aeration to make your plants grow strong. 
Considering its water retention capabilities, it could be easy to manipulate, depending on your plant's needs.
Having something regionally formulated is one of the best features of this mix.
Specifically, they have a different formula in each western region to ensure that it would work based on the weather in your area. 
You shouldn't worry about it even if it has perlites because it has a PH level of 8.5.
Blood Gold Sugar's potting mix contains an additive of silicone that is referred to as "RESiLENCE," if Epsoma has MicroTone.
With this additive, you will be able to enhance your plants' growth, encourage good flowering, and help your plants resist wilting.
In general, this mix is lightweight, so it's great for wall planters. This is available in 8 and 16 quartz bags.
Best Potting Soil For Herbs
Most herbs prefer dry soil when they're grown indoors, so if you're growing them in a container, you'll have to ensure it has good drainage.
However, when it comes to drainage, don't just rely on the hole in your pot. You'll need potting mixes that have ingredients such as coir and perlite that help with better soil drainage.
Check out these great mixes for your herbs.
Spade To Fork's Indoor Herb Garden Starter Kit
They make sure that you can start growing herbs in your indoor garden by growing herbs with Spade to Fork, which is a family-owned and run business in Oregon.
The company sells kits, so it comes with everything you need, except for water and light, which you should already have.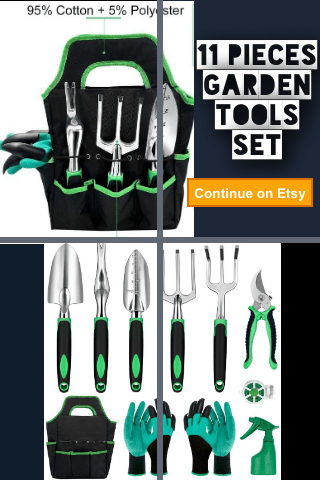 Kit includes five USDA-certified organic and non-GMO seed varieties, which include Italian basil, cilantro, peione parsley, broadleaf sage, and thyme. 
In addition to the seeds, the kit includes five certified organic compostable peat pots, and five organic disk potting soil discs.
If you're unfamiliar with potting soil discs, they are simply soil that's been molded and shaped into discs.
The process of making soil pellets is similar.
In addition to the kit, you will also receive a 10-page guide that will help you with the growing process. This is a great kit for first-timers or people who are new to the growing process.
We also appreciate Spade to Fork's adorable wooden plant markers, which will help you to keep track of all the herbs you grow.
A hundred percent guarantee is offered by Spade to Fork when it comes to the herbs' growth. If for some reason the kit does not perform as promised, it can be replaced or refunded.
Miracle-Gro Expand 'N Gro Potting Soil
This concentrated potting mix contains compressed coir and fertilizers. It can also be mixed with in-ground soil so it can be used outdoor and for container plants. It is available in .33 and .67 CF bags.
This product is lightweight, but it can hold up to 50% more water than a basic potting soil. 
Air circulation is not an issue either as the product claims to have up to 90% more air space than a gardening soil or native soil.
You need to water this to expand. It's as simple as putting it in a pot, mixing with water, and waiting for it to expand. 
It may take up to 10 minutes for it to fully expand, so don't worry if it doesn't happen right away.
Also, this product is not organic, so you should only use a portion of it if you are growing plants for food. This can be used for up to 6 months.
The fibers in coir protect your plants' roots and help them grow healthy.
At the same time, you can use this when you're repotting your plants, even the ones that seem to already be drying out. Coir fibers can be used to rejuvenate a plant.
Best Potting Soil For Indoor Plants
Indoor plants tend to vary when it comes to what kind of soil they require, particularly since there is such a large variety.
It's best to use potting mixes with a wide range of characteristics, especially when it comes to watering, because some plants need moist soil, while others need it rough and dry.
Nature's Living Organic And Concentrated Potting Soil
Taking advantage of this nutrient-rich medium gives you the best results from the moment you plant your plants until they are ready to harvest.
This mix consists of organic earthworm castings, high quality Bat Guano, blood meal, bone meal, fish bone meal, neem meal, humic acid, rock phosphate, dolomite lime, azomite, alfalfa meal, kelp meal, coco coir, crushed oyster shell, humic acid, Epsom salt, coconut water powder and aloe vera.
There is quite a long list of the microorganisms and fungus that this mix has, but some of them are Glomus Aggregatum, Glomus etunicatum, Glomus intraradices,Glomus Mosseae, Pisolithus Tinctorius, Scleroderma Cepa, and Scleroderma Citrinum.
All of these fungi and bacteria come from reliable sources.
The same manufacturer also cultivates some of these to ensure the highest quality.
As an organic potting soil mix, this does not expand. It is as it is. The ingredients in this mix can be used on any indoor plants, and it is also a good mix to use to reenergize your potting soil.
Although this product is small, it is able to power up about 5 gallons of potting soil. It comes in bags of one and five pounds.
Burpee Organic 99939 Premium Potting Mix
Contains organic burpee plant food, coconut coir, and trace amounts of fertilizers. This organic premium potting mix from Burpee is high in water holding ability.
You can use it on any plants, as the manufacturer claims, but you should make sure that drainage and light exposure are controlled well to get the best results, especially if your plants thrive better in dry soil.
With this potting mix, your plants will produce bright, vibrant flowers and healthy, delicious herbs and vegetables for up to three months.
This mix is ideal for plants that require moist soil to thrive. It comes in a bag that contains 8 Quartz of product.
______________________________________________________________________________________________________________________________
There are still many recent and interesting articles about Snake Plants..
..as well as other unique information from All Things Gardener..
For further information and other inquiries..
..you can contact us here