Are you wondering why your snake plant has holes?
The snake plant is one of those indoor plants that doesn't attract many problems. There aren't even a lot of bugs attracted to it.
Although it does have its own share of problems that may make this plant weaker over time, it does have its fair share.
You should also be concerned if you see holes in the leaves of this plant. What can you do to fix this problem?
Check out the following guide to learn more.
What's the Reason for the Holes in My Snake Plant?
To begin with, overwatering is a problem. It is possible for the leaves of the plant to become discolored if they are overwatered. As a result of severe damage, these patches and spots sometimes become holes.
Snails are another reason. In the indoor gardening world, snails are a common pest. When you keep your pot near a window or balcony, these insects can enter the pot.
In the garden, these locations are ideal for finding a host plant for such insects.
It is sure that they can create a few holes in the leaves of the Snake plant once they get there.
You will see such damage on the plant even though the leaves won't be eaten completely.
Plants are permanently damaged as a result. Do not look for any such magic tricks to solve this problem.
You can only prune the plant here. The damaged leaves can be removed, which should allow the plant to produce new leaves in the future.
The Best Way to Avoid Snails on Snake Plants
Here's what you can do to prevent this from happening to your snake plant
Dry the Soil
The rainy season and when the soil is wet are times when snails can be found in pots.
This bug thrives in these conditions because it is moist from the soil and gets its food from the plant's tender leaves.
You automatically create scarcity at the ecosystem level when you keep the soil dry.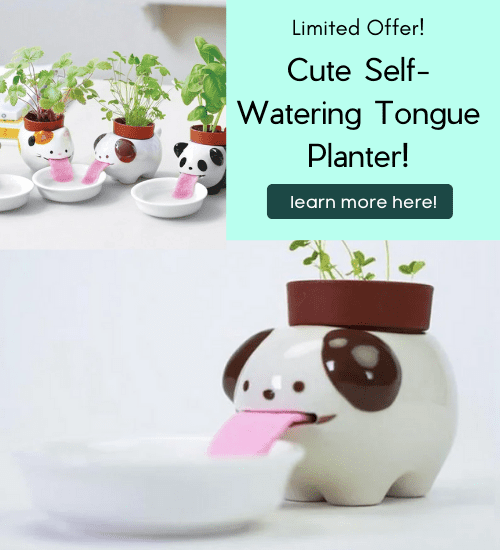 As a result, it proves to be an excellent pest control method.
Although the soil might not completely dry out during the rainy season, it is still useful.
If this is the case, you should keep the plant in a room with good ventilation.
The excess moisture will be evaporated from the soil as a result.
Snails will not be able to remain in the same plant for long with these solutions.
Avoid Multiple Snake Plants in One Pot
We often like to have multiple plants in one pot, but this usually leads to many problems in indoor plants.Congestion in the pot is a common problem with such a setup.As a result of the congestion, moisture and humidity are excessive around the plants.It is for this reason that different insects like snails get attracted to the plant. Therefore, avoid placing too many plants in the same pot.
Keep Your Snake Plant in the Sun
Snake plants thrive in natural light, but direct sunlight should not be provided for long periods of time.If not, the plant may suffer from sunburned leaves.As a rule of thumb, you should provide decent sunlight to your plant to deter snails.As a result of natural light falling on the planter, the soil is kept moist. A large part of the reason why bugs and insects are attracted to plants can be directly attributed to moisture.Natural light can be used as a tool to control pests in your plants.
It is recommended that you expose the plant to sunlight for a few hours a day. It should be sufficient to evaporate moisture from the soil's surface.
Remove the Snails from the Pot
Therefore, you will have to get your hands dirty if you wish to resolve this problem.Even though it sounds tedious, this is the only way to get rid of the snails in your pot.For those who find it difficult, gloves can also be used to protect their hands.As a result, it should be much easier to do the job. So grab your gardening gloves and get to work.Next, pick the snails off the soil's surface.
After removing most of the snails from the soil, you can use some of the following solutions to eliminate them completely.
Spray Vinegar on the Snails
You're right, snails don't like vinegar! Since vinegar has a strong smell, it can make it difficult for snails to stay in the pot for long periods of time.In addition to preventing pest issues, vinegar spray is also very effective.Therefore, you should definitely consider using it once in a while if you see bugs in your indoor plants.As for the spray, you can prepare a dilute solution of vinegar, insecticidal soap, and water.Simply spray this solution on the affected areas with your garden sprayer.The same solution will need to be sprayed a couple of more times.
Salt the Edges of the Pot
Snake plant pots can also be deterred from being invaded by snails using salt. Spread it around the edges of the pot so that it will create a barrier for them when they enter the soil.Salt should not be added to the soil, since a salty environment will not stimulate the growth of plants.
Use Eggshells to Deter the Snails
This problem can be solved with eggshells, another useful kitchen ingredient.Because their sharp edges are so sharp, they make it very difficult for snails to move over the surface of the soil.These surfaces are too hard for snails, which have soft bodies.The company just leaves the plant and moves on to another location.
Eggshells are also rich in calcium, another benefit of using them.Therefore, you don't need to use calcium-rich soil or fertilizer on the plant.
Eventually, the eggshells will dissolve in the soil, supplying nutrients to the roots as needed.Additionally, there are several other things that may be able to resolve snail problems in your garden.Yet the ones I have mentioned above are just good enough to keep snails out of the soil.

Additionally, using these methods will ensure your Snake plant doesn't have any holes. Don't hesitate to give them a try.
More Related Articles for You!