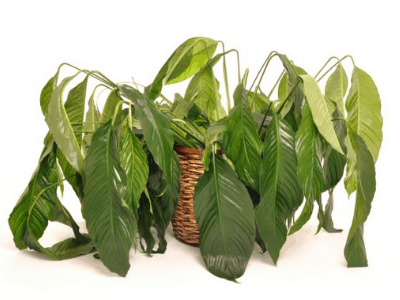 As a plant parent, it is common to see wilting leaves in our houseplants…
Have you ever wonder what may cause those things to happen?
Or are you just the type that ignores it and move on?
Hear it from Niall!
It is very common for me to see wilting leaves in any houseplants…
I usually let it be because I thought it just needs a little watering…
So I water them and then didn't really look at it again…
But, it turns out that the watering was not the problem…
There are actually more factors that may contribute to wilting leaves…
Are you also curious?
Let's find out about it and keep reading!
Why Is My Houseplant Wilting?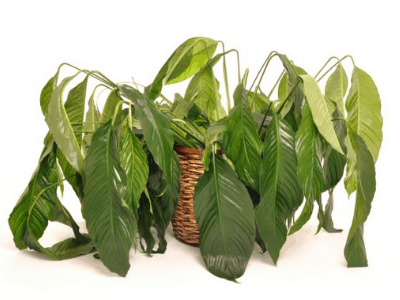 It is very common for your houseplants to develop wilting when being cared for…
Even though we assume our houseplant needs a drink of water…
… there are a number of reasons it may be wilting. So before you try to fix it…
…be sure to pinpoint the source of the problem.
What causes my houseplant to wilt? Underwatering is one of the most common causes of houseplant wilting…
However, other common causes of plant collapse include overwatering…
… temperature stress, pests, diseases, low humidity, and fertilizer problems.
Identifying the problem is crucial before taking action…
This articles is intended to provide you with useful information on finding the correct cause…
… of your houseplant wilting and how to prevent the problem from recurring.
What Causes Houseplants To Wilt?
Throughout the lifespan of the plant, water pressure is maintained within the leaves and stem…
… to maintain the structure and strength of the plant.
Plant roots are fed by an unbroken supply of water…
… which travels through the vascular system, the xylem, to the leaves.
Vascular system, in plants, assemblage of conducting tissues and associated supportive fibres. Xylem tissue transports water and dissolved minerals to the leaves, and phloem tissue conducts food from the leaves to all parts of the plant.

Encyclopedia Britannica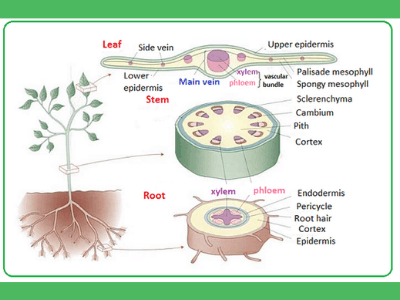 In terms of wilting…
This is when the turgor pressure within non-woody parts of the stem decreases…
… which can happen due to an imbalance between root water absorption and transpiration.
Likewise, the xylem can be compromised if the water flow through the xylem is interrupted…
Underwatering
The soil becomes dry due to underwatering, so roots are unable to attain sufficient water…
The plant continues to use water and loses it through transpiration…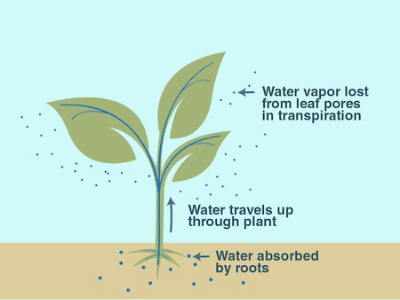 At some point, the turgor pressure becomes so low…
… that your houseplant begins to wilt and collapse in front of your eyes.
The tipping point for plants can be quite dramatic…
… as they often begin to wilt within minutes or hours when they reach this point.
The most likely cause of overwatering is a lack of water…
If the soil is very dry, and you haven't watered the plant in some time…
… then you might have an underwatered plant.
Additionally…
You may see crispy leaf tips or brown edges…
There may also be shriveled leaves or leaves falling off…
You can help your wilting plant by adding water, and then observe the spectacular recovery…
Certain plants can adapt to wilting better than others…
Overwatering
Wilting is the exact opposite, and could be most serious…
I mentioned that plants cannot absorb enough water, which in turn results in wilting…
It turns out that the exact same problem occurs with overwatering, but for a different reason…
A plant that is repeatedly or persistently overwatered will initially show signs of overwatering…
… for example, leaf edema and generalized leaf yellowing.
When the root system has been overwatered for an extended period, the plant will suffer and die…
In this scenario…
Insufficient oxygen can be supplied to the roots as a result of waterlogged soil…
… which results in root hypoxia, opportunistic anaerobic bacterial infections, and root death.
When the roots are dead, the plant cannot take in water and will go thirsty in a sea of plenty…
We need to be aware of the signs of overwatering…
The soil of your plant is susceptible to wilting and root rot…
… if excessive amounts of water are applied to it, the pot is ill-drained, or the soil drains poorly.
Look for yellowing leaves or signs of edema in the soil or on the leaves to determine the cause…
If the roots are affected by root rot, they can become brown or black and mushy…
… the soil may smell rotten, and the rot may spread to the stem or leaves.
If you notice your plant wilting from overwatering, then it is virtually certain to die…
If you notice the signs early on then you can do something to save your plant…
Temperature Stress
Watering issues are just one half of the picture when it comes to temperature stress…
Temperature stress is caused by temperatures that are too hot or too cold for the plant…
Most houseplants are from tropical regions where temperatures range from 55-90°F…
In extreme conditions, temperatures can damage plant leaves and stems…
… as well as plant roots if the exposure lasts for an extended period.
Excessive Heat
Although excessive heat can sometimes damage plant tissues directly…
… the most common cause of wilting is an increase in transpiration and water loss due to high temperatures.
This causes the roots to have increased water demands, which the roots cannot meet…
This is especially true if your plant is exposed to a lot of direct sunlight…
… is at the base of a radiator, or is positioned near a vent or radiator.
Furthermore…
It is important to remember that a plant that may have been satisfied…
… sitting on a windowsill during winter might not be so happy there in the summer.
In addition, keeping in mind that a hot climate will dry out the soil much more quickly than a cool climate…
Achieve the optimal watering regime according to the plant's needs…
You must look for scorch marks, leaf curling, leaf drop, or brown tips and edges…
… on the leaves as signs of sun or heat damage.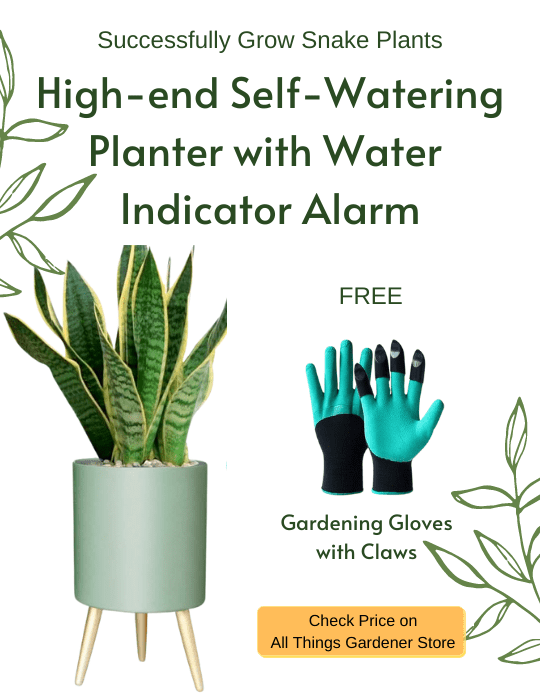 You can deal with this one by keeping the plant in a more pleasant environment…
… and providing it with sufficient water.
Coldness and Drafts
The plant's foliage or roots may be damaged by temperatures…
… outside its comfort zone or by intermittent cold drafts.
The roots of your houseplants will not function properly…
… if they are unable to properly absorb water, resulting in the plant losing its leaves.
If you take any houseplants outdoors for the summer season…
… make sure you bring them inside before winter arrives.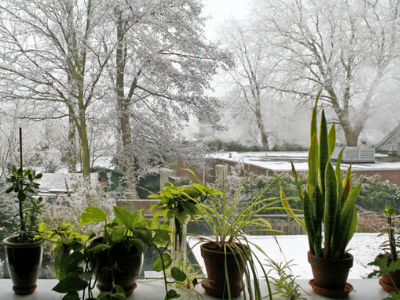 While you are unlikely to experience frost damage indoors…
… you should remind yourself to bring them back in before winter arrives.
Pests
Plants with sap sucking pests typically wilt…
… when there is an excess loss of water, as opposed to not getting enough.
Sap sucking insects include mealybugs, scale, aphids, thrips or spider mites…
The presence of a few insects isn't too bad, but a large infestation…
… can cause considerable damage to your plants…
… including leaf damage and water loss that results in wilting.
You will be able to see pests on the plant if it is wilting because of them…
Spider mites are tiny, so make sure to look closely…
If you see any bugs, consult this article to identify them and prevent further damage…
Make it a habit to observe your plants regularly (at least monthly) for signs of plant pests…
They are more effectively eradicated when treated before they spread to the rest of the plant…
Disease
Wilting can be caused by diseases in two ways…
First, they can have an impact on the roots' health and function…
A second disadvantage is that they can disrupt water and nutrient flow through the xylem tissues of your plant…
… resulting in the loss of turgor pressure and plant wilting.
Inspect your plant carefully to detect the presence of disease…
… and act promptly if any symptoms are present.
Remember to quarantine any houseplant suspected of having a disease…
… as you do not want the disease to spread throughout your entire collection.
Diseases can often be cited as the result of conditions that are too wet…
… with inadequate airflow and drainage.
Keeping your houseplants healthy requires avoiding overwatering…
… using pots that are the right size and ensuring good ventilation.
With these tips, you can help make sure diseases are not common causes of your houseplants to wilt…
Low Humidity
The humidity levels in our homes are typically not high enough to keep many houseplants happy…
Most house plants can cope just fine, but low levels of humidity may leave them looking less than their best…
Many household plants like calatheas ferns and orchids prefer high humidity levels…
… and they will let you know if the humidity levels are too low in your home, for example.
During the winter, when central heating makes the air dry, or in rooms that receive a lot of direct sunlight…
… low humidity will be a common occurrence in arid climates and interiors.
Sensitive plants are prone to wilting quite spectacularly under such conditions…
… especially if watering is sparse.
Taking steps to meet humidity requirements when raising plants…
… with high humidity requirements indoors is the best way to ensure they grow well.
It is normal for picky plants to do just fine with a humidity of more than 50%…
… though those I have mentioned will require a humidity of more than 60%.
Make sure your plants get sufficient humidity by using a humidity tray…
… grouping them together, or locating them in the bathroom or kitchen.
Fertilizer Problems
The type of fertilizer used to strengthen your houseplants is also an important factor…
Forget about under-fertilizing, as this is unlikely to be the cause…
Overfertilizing is a much greater concern…
We all want our houseplants to grow bigger and more beautiful than ever…
… so it's so tempting to add just a little too much fertilizer to them.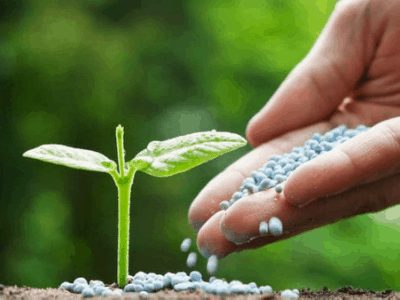 Houseplants do not need so much fertilizer…
You only need to make sure they do not suffer from nutrient deficiencies…
… and that they have enough to meet their growth requirements.
When you apply too much fertilizer, you can get symptoms of toxicity…
… and even chemical damage to your plants' roots.
When the roots of the plant are damaged or dysfunctional…
… they are unable to absorb the necessary water, which results in the plant wilting.
Water is needed to flush the soil…
… in order to remove the excess fertilizer salts that…
… if not removed from the soil, will hamper the plant's ability to recover.
The best way to prevent this is to use less fertilizer than recommended on the label…
I normally recommend using half as much fertilizer…
… as suggested on most general-purpose fertilizer labels.
To sum it up…
I hope this article has provided you with some helpful advice…
… the next time you notice a wilting houseplant.
The key to houseplant care is to observe your plants and the conditions where they grow…
In order to improve your indoor gardening skills, you need to continually learn…
Whether your houseplants are growing successfully or not…
… you will constantly have to learn and improve.
Conclusion
Now that you know how to deal with wilting houseplant leaves…
You may want to share your experience with us…
… in the comment section below or contact us.
Check out more posts on our website like this one here!
Have an awesome gardening journey!
Related Articles!