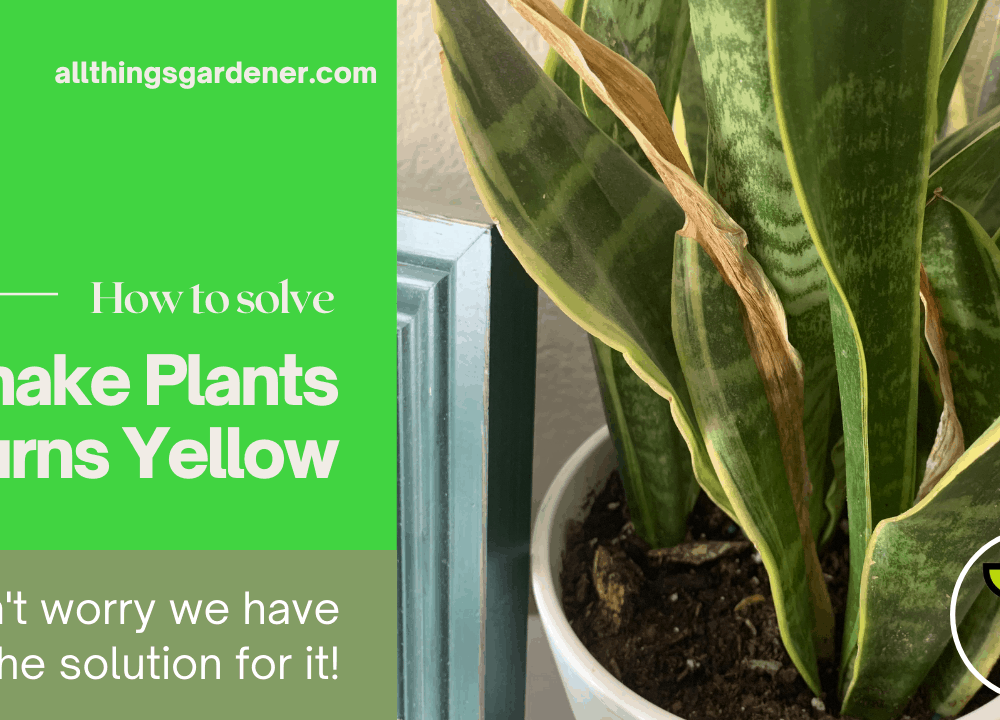 You might be looking for a viable solution if your snake plant leaves are starting to turn yellow.
If that's the case then you're in the right place! In this article,
I'll explain all the possibilities of what caused the problem and all the potential solutions.
Over watering and root diseases can lead to yellowing and fading snake plant foliage. Yellow leaves on snake plant may also occur as a result of overwatering, excessive sun exposure, overfertilizing and fungal diseases.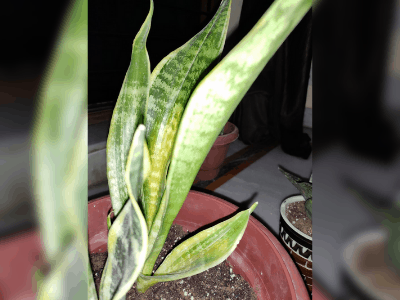 Here we have story from Jake, about his experience having yellow leaves on snake plant issue.
Let us hear Jake's story
The snake plant stared is on dying state. The leaves on the tree were green and brown, but not yellowing like his.
I touched them gently and they crumbled in my hands, falling to the ground below him.
I felt so alone as he watched them fall one by one.
Suddenly a hand reached down and grabbed it firmly with a bright smile plastered on their face.
He don't know what to do, but after that I realize that this plant can be saved.
With a little amount of a time, I do a research and buy all of the things that needed to be done for saving this little buddy.
After 6 week, this plant now come back stronger than ever!
I'm feeling so proud can cure my snake plant growing back to life.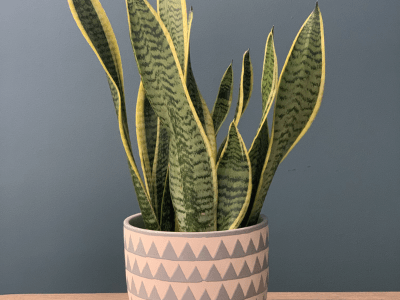 Snake plant leaves can turn yellow and soft mainly due to overwatering and root disease. Yellowing of leaves can also be caused by underwatering, exposure to excessive sunlight, over fertilizing, fungal diseases  and insect infestation.

Arifur Rahman, Agriculture from Bangabandhu Sheikh Mujibur Rahman Agricultural University.
Here's the main thing
Yellowing Snake Plant Leaves: What causes it? 
That sounds so strange, doesn't it? Sansevieria is called a snake plant, but it is actually the mother-in-law plant!
Your plant may look healthy and green, but the leaves may begin turning soft and yellow.
There are several reasons why snake plant leaves can turn yellow, such as: 
Overwatering Can Causes Yellow Leaves On Snake Plant
You are laying the foundation for your snake plant to die if you overwater it. Yes, that is dangerous. 
The snake plant will start turning yellow once you do not water it correctly. It is crucial to get your watering habit right so you can help save it. 
The underlying cause of the yellowing leaves is very important to know. Ideally, the leaves should be healthy. 
If it looks like something's wrong with the leaves' color, the chances are overwatering is the reason.
The healthy leaves of the plant will be dark green in color. 
The excess water needs to run off properly so that the roots do not rot. Overwatering can lead to root rot. 
You don't want to have too much water, but neither do you want too little water.
Stuck water will permit fungi to flourish.
Plants can be watered every 2 weeks to 6 weeks, or when the soil appears dry.
You have to determine the need for water based on the appearance of the soil.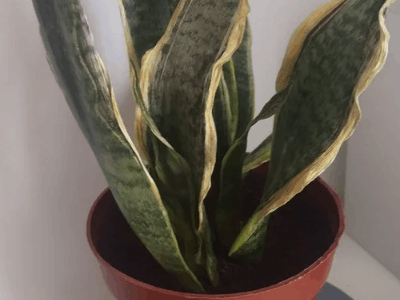 Go on…
Sunlight Overexposure
There is a chance that you have been keeping your plant out in the sun too long. That's right.
When you stay in the sun for too long, your skin gets burned. 
You can expect your snake plant to be damaged if you keep it outside or in a place where the sun shines brightly.
Sunlight can damage snake plant leaves through your window, something you may not know.
Because your snake plant may lose water if the sunrays get stronger through the window glass.
Therefore, the leaves would turn yellow or turn brown at the tips.
Snake plants are easy to care for, so people usually prefer them because of this fact.
However, this does not imply that ignoring the main factors that are important to the plant. 
It would be wise to keep your plants in indirect sunlight so that they do not experience overexposure to sunlight. 
You need to expose your plants to enough sunlight. It may take some effort to find the right place…
…for your plants to receive indirect sunlight.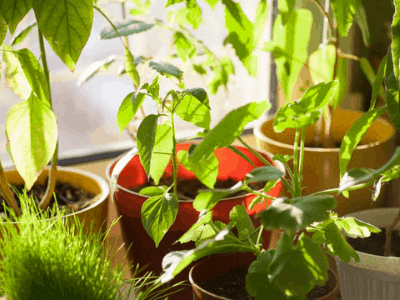 Inadequate Underwatering 
It may be that you are too busy with your life! If you heard anywhere that snake plants…
…can live for years without water, that could also be true. You might have been out of town.
In any case, evidence of inadequate underwatering will resemble signs of overwatering. 
Because underwatering prevents the root system from absorbing enough water and nutrients…
…to conduct its physiological functions properly. The nutrients remain in soluble form in a soil. 
Thus, the snake plant does not receive essential nutrients from the soil without water.
Therefore, underwatering dehydrates your plant and causes the leaves to turn yellow. 
Like over-watering, you might not really realize if your plants are underwatering!
If that's not the case, you might not be watering your plants at all…
…since you've heard about overwatering damaging plants. Make sure to water less in winter. 
When you get a snake plant, you need to know when and how much water it needs.
Once you get a snake plant, you need to keep it healthy and happy. 
When your plant asks for water, the results would be evident based on the color of the leaves.
You know what to do next, right? 
You can see if the leaves appear dry if you are underwatering the plant.
Plus, it's important to water the plants accordingly. If the soil seems dried up, this is a clear sign that the snake plant needs water. 
These signs can let you know if the soil is too dry, indicating that you're not overwatering…
…but rather underwatering your snake plants.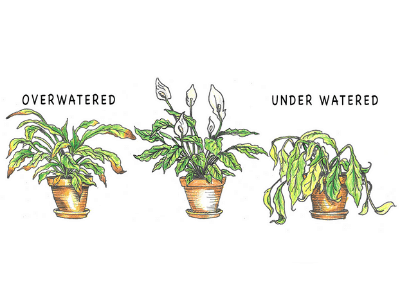 Go on..
Root Rot 
Too much watering snake plants can cause root decay and may lead to root rot.
Destroyed roots will decay, thus affecting the overall functionality of the plant.
Therefore, the plant will not receive enough nutrients to remain healthy and grow if it develops root rot. 
As a result, the leaves will start turning yellow.
When you are giving your precious plant more water than it needs, a fungus can grow on the roots.
Root rot can also be caused by excessive moisture, contaminated soil and containers, poor drainage, etc. 
Poor air circulation, compact soil, and humid conditions are ideal for fungi growth in the root zone.
Maintaining proper hygiene in your snake plant's soil and container is important in order…
…to keep diseases such as root rot at bay. Your snake plant's health and longevity depend on knowing about root rot.
If you look after your snake plant, you'll observe a change in the leaves' color. 
Once the snake plant symptoms have developed, the roots will start dying.
Therefore, it is essential to monitor the root rot so that you can save the snake plant. 
You should consider repotting when you think the roots of the plant have been damaged.
Using less wet soil that's fresh is effective. 
Plants can be replanted using potted mixes as well.
Just make sure the plants are replanted using the right mix of soil and place them in the right location.
It is extremely hard to diagnose the root rot in the first place.
Sometimes it is too late to save your snake plant from this fatal disease.
Root rot damages the whole root system, then you have to propagate your snake plant to keep it alive.
Aging of Snake Plants
The world around you ages. Every aspect of life ages. Growing old and being old are natural processes.
The same rule applies to the snake plants.
You should not worry about the yellow leaves of snake plants because they are aging naturally.
The old yellow leaves would soon begin to die, but new leaves would soon emerge around you. 
When the snake plants' leaves turn yellow because of aging, it shouldn't bother you too much.
In fact, it may just be an indication that the snake plants used to be healthy, but are now an old plant.
Last but not least…
Insect Infestation 
It is possible for the insect infestation to result in yellow leaves of snake plants.
If such an issue arises, not only would the leaves not be green, but the plant would also lose strength. 
You should do something about the pests, since you don't want your snake plants to become weak. 
Be careful not to ignore insect infestations! Pay close attention to the color of the leaves.
The bugs could accelerate the decay of the leaves. 
The leaves of snake plants can be affected by many pests that cause the leaves to turn yellow.
Stay away from mealybugs, aphids, and more. 
When it comes to dealing with the pests, you can see what viable options you have at your disposal.
You may consider keeping the plant separate from other plants. 
Whatever you do, be sure your snake plants are healthy and well-maintained. 
The snake plants are at risk from the following pests:
⦿ Mealybugs: If you observe oval-shaped insects around your snake plants, they might be mealybugs trying to find a place to feed. 
⦿ Aphids:  You might locate aphids feeding on your snake plant, and these may be any color from green to brown to yellow to red! They can be so small that it becomes difficult to follow them.
By feeding on leaves they consume juices and nutrients. So yellowing, brown spots, and curled leaves are the common symptoms. 
In addition to the pests mentioned above, you can see the leaves curling and turning yellow in color.
You can clean the lens with a strong blast of water or by using an alcohol wet cloth.
However, neem oil and other chemical insecticides such as permethrin can also be used…
…to control soft-skinned insects if the infestation is severe.
______________________________________________________________________________________________________________________________
See having Snake plant is good choice for you to have! It's cool, its famous, it's easy to have and care!
What else do you need? In this pandemic time like this, is a good choice for you to have an new activity…
…and having snake plant is a good choice for you to have!
Last thing for sure. This plant need to be care carefully, remember plant need the "love" too.
Alright that's all for today! Do you have any questions about all of this?
Or do you want to add some method to encounter yellow leaves on snake plant?
Let me know your recommendation from the comment below.
There are still many recent and interesting articles about Snake Plants as well as other unique information…
…from All Things Gardener. For further information and other inquiries you can contact us here
I hope you can now take care your snake carefully and grow it big!
Thanks for reading this article! Bye!
More Related Articles For You!