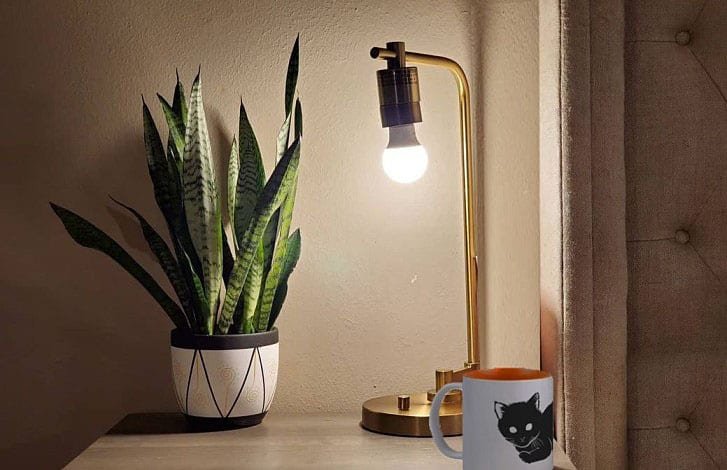 Am I wrong to take care?!
Winter months in many locations bring cold, snowy weather..
..and, as a result, warm, comfortable homes.
Keeping plants in your home throughout the dreary winter months will lift your spirits.
However, for most plants, the lack of sun, variable temperatures..
..and dry air makes for a difficult growing environment.
Before we start..
Hear it from Thomas!
I personally love the winter season…
But I don't think my houseplants do…
I once let several houseplants outdoors during the winter…
… and they died the next season – my bad.
After that moment, I always slowly acclimate my houseplants indoors…
… whenever the winter season is coming.
I just don't want to see my houseplants suffer from my doing…
Check this out!
Can Snake Plant Survive On A Cold Weather?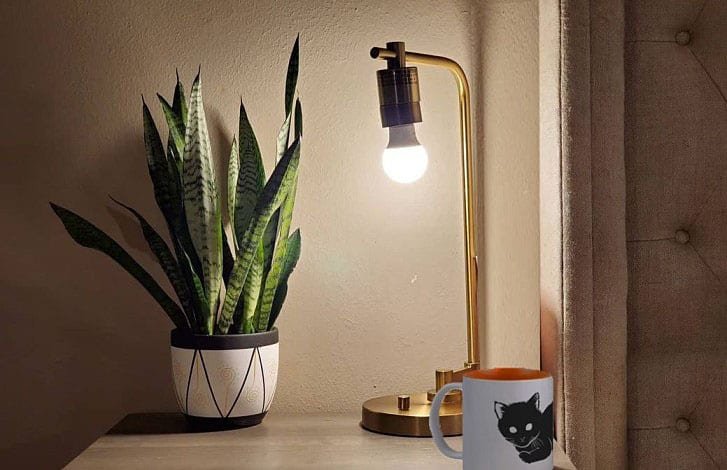 The snake plant gets its name from its thick, leathery,
…reptilian-looking leaves that grow erect.
A snake plant produces huge clusters of white blossoms with a green tint…
..when grown in the appropriate conditions. The pleasant…
.. the floral aroma of the tubular blossoms will gradually fill the space!
However, snake plants love bright, indirect light,
…but they may handle some direct sunshine as well.
The answer is… Yes!
They do, however, grow nicely in shady corners..
..and other low-light regions of the house (though more slowly).
Maintain a warm environment for the plant, with temperatures over 50°F (10°C).
In the winter, make sure the windows aren't drafty.
So, Can All Houseplants Survive Cold Weather?
Let us tell you..
..the following are some examples of cold-tolerant home plants to consider..
..Jade Plants, Christmas Cactus, Philodendron, and Snake Plant.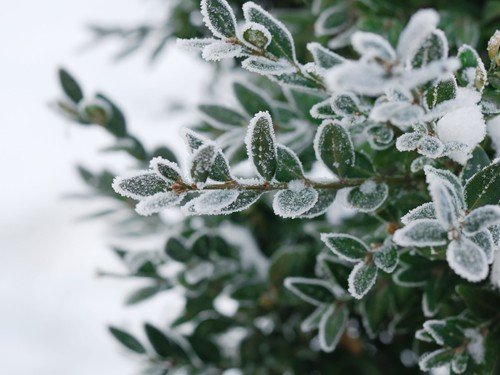 Other examples, in the high 50-degree range..
..the Massangeana will start to develop leaf burn.
Marginata is a simple plant to grow…
..and can tolerate a temperature drop of up to 10 degrees.
What To Do If My Plant Become Frozen Snake Plant?
Even with a little neglect, this classic houseplant thrives!
It can thrive in a variety of lighting conditions…
..is quite drought-tolerant and does not require full sun.
This houseplant thrives in a somewhat shady location.
Snake plants don't like standing water..
..so only water when the soil seems dry to the touch.
For optimal water drainage, choose a well-draining, sandy soil.
Extremely cold winter temperatures will harm the snake plant despite its toughness.
It can withstand temperatures as low as 5°C / 41°F if the soil is dry.
Temperatures between 18°C and 27°C / 65°F…
..and 80°F are required for good average growing conditions.
Keep reading…
How Does Frozen Snake Plant Look?
It happened because likely that the cold has caused some damage.
When the temperature gets low enough, plant cells simply mush up.
Well, frozen snake plant will show these cold symptoms:
The color of the leaves become darker
One by one, the stalks began to droop and crumble
The pot froze
At ground level, all of the leaves started to fall.
It appears to have been damaged.
Wait for a moment..
..there's a piece of good news that the upper leaves are mostly still fine though.
Before going any further…
What To Prepare To Take Care of Your Frozen Snake Plant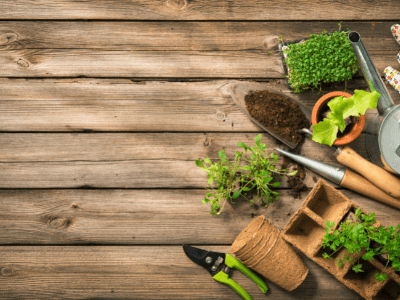 Why We Should Use These Items?
Snake plants tend to keep their moisture in their thick and sturdy leaves.
That's why it is easier for them to catch a cold than other plants.
Just like water with freezing temperature, it is logical that the snake plants..
…will be frozen at a low temperature.
Frozen means part of your snake plants will be dying, which would cause curling on your plant.
Pruner scissor is needed to cut out the frozen leaves.
And so, after you put them inside, the previous soil will be damp and cold.
Replacing them with a new room temperature soil mix will be a blessing for them.
In cold weather, it is more likely for humidity to raise.
To avoid mushy leaves and root rot, use a pot with drainage for your snake plants!
Now it's the fun part…
How To Survive The Frozen Snake Plant?
There's still hope for fixing your frozen snake plant!
Take a note, please don't be late to put them inside!
We should know the mushy areas will not regenerate..
..and if it has spread to the entire lower half of the leaf…
..it will consume the entire leaf.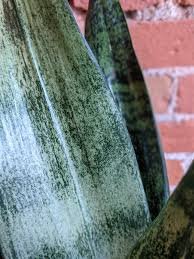 Here is the way to save your frozen snake plant.
First thing, move your snake plants and all of your houseplants inside quickly.
Look at the snake plants' leaves condition, if the upper leaves seem fine (it should be fine) you can cut off the bad parts of the leaves and dry the rest of them.
But you also can trim the good leaves then put the leaves upstairs.
Before you proceed, prepare a potting tarp so it won't get messy.
Secondly, shake of the frozen soil. Replace it with a fresh new soil mix.
If you're not sure there's enough sunlight inside the house, you can still keep your plants and shine them with LED Full Spectrum Lights.
What a wrap, wait for around a month, and most of the leaves are rooted again and ready to start to grow as a new plant. It will produce greenish leaves as usual.
Finally…
Then, How To Take Care The Snake Plant During Winter?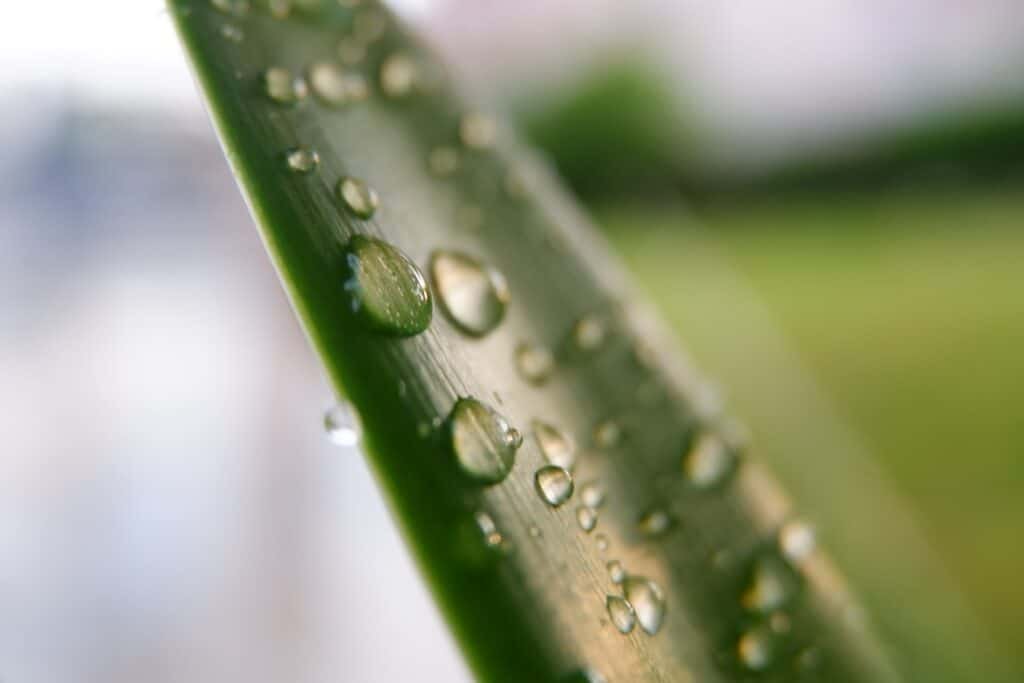 Here's the kicker to avoid this problem.
Let allow the soil to dry in between waterings, and avoid overwatering in the winter.
When watering, try to avoid getting the leaves wet.
To avoid wetting the leaves, you can use a long spout watering can so it can reach..
…the soil instead of the leaves.
Place your snake plants in indirect light (though they may tolerate a variety of light situations)..
..and fertilize with an all-purpose plant food during the growing season.
Other than that it's best to keep them in a pot with drainage,
…any excess water would be flown out of the pot right away to prevent root rot!
Frequently Asked Questions
How do I thaw a frozen snake plant without ruining it?
Frozen snake plants should be placed in a bowl of cold water and left to thaw overnight.
Is it safe to move a frozen snake plant around once it's been unfrozen?
There is no definitive answer to this question since frozen snake plants can vary in their moisture levels and therefore may not be safe to move around once they have been unfrozen. However, the most likely scenario is that a frozen snake plant will be safe to move around once it has been unfrozen and allowed to thaw out.
What should I do if my snake plant starts to die after being frozen and thawed several times?
If your snake plant has died after being frozen and thawed several times, it is likely due to overwatering or something else wrong with the plant. Try to water the plant less each time it is frozen and try not to overwater the plant in the future.
How can I tell if my snake plant is frozen solid?
If your snake plant is frozen solid, it will have a hard frozen exterior and a mushy interior.
What are the three biggest dangers of freezing snake plants?
The three biggest dangers of freezing snake plants are damage to the plant's roots and leaves, waterlogging, and overwatering.
Is it safe to move my snake plant if it's frozen solid?
Frozen snake plants can be moved safely if they are free of ice, but care should be taken when pulling them up to shelves. If the plants are free of ice, you can pull them out by their stems and handle them carefully.
What should I do if my snake plant does freeze and damage occurs?
If your snake plant freezes and damage occurs, water it thoroughly until the ice melts. Once the ice melts, gently rake away any frozen plant material. Repeat this process until the plant resumes normal growth and foliage.
Is it okay to keep my snake plants in water douches during the winter months?
Some snake plants may do well in water douches during the winter months if they are kept moderately moist. However, it is always best to consult a plant expert or use a hydroponic system to ensure their welfare.
To Sum Up
The snake plants are really strong houseplants..
..so there's still a way to save them before we are late.
Don't give up when you face this situation…
..you should save the snake plants and let them grow happily.
We are so glad if you have some experiences like this condition.
Would you tell us?
Comment below and hopefully you're not wrong to take care of your frozen snake plant in winter soon!
Conclusion
The good news is that there are a lot of houseplants..
..that can flourish in dark, cold, and dry conditions.
Because these houseplants are so simple to care for especially a Snake Plant..
..even beginners will have no trouble establishing their own indoor garden in the dead of winter.
Even with a little attention, this popular houseplant thrives!
It can thrive in a variety of lighting conditions, is quite drought-tolerant, and does not require full sun.
This snake plant thrives in a somewhat shady location.
If you place it outside during winter, it will become the frozen snake plant.
Check out more of our posts like this one here!
I hope you can now carefully take care of your snake plant and grow it big!
Thanks for reading this article! Bye!
---
Read More Related Articles
Hello! I'm Gita. I decided to be a part-time gardener cause my Mom always 'talk with plants' every weekend.
Gardening is so much fun! We try a lot to make our plants always healthy, and from that experiment, we will know what is the best treatment for each plant. And the last thing, gardening just does not allow one to grow old mentally.