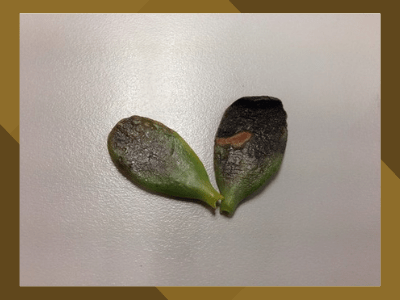 Freezing jade plant is the ultimate problem of winter weather…
There are a lot of damage control precautions to be done…
But, what exactly are there to be done…
… aside from bringing the jade plant indoor?
Hear Tiffany's Story!
It hasn't been chilly lately…
Until the freezing cold come by at night…
I brought my frozen jade plant indoor…
… but it was too late.
I was in so much grief…
… since this jade plant was from my mother who passed not so long ago.
I'm trying to keep her spirit alive through this plant…
So I need help!
Here's the lucky part…
Tiffany came across our article…
… and slowly but surely started the damage control tips to grow the jade plant back alive!
Wasn't that amazing?!
Keep reading…
Jade plant is on zones 9 to 11 in the U.S. Department of Agriculture Plant Hardiness Zone Map…
Which means they thrive in heat of up to 110 degrees Fahrenheit…
They survive in day ranges between 65 and 75 degrees Fahrenheit…
… and night range temperatures between 50 and 55 degrees Fahrenheit.
However…
The freezing cold weather is their enemy…
Although their survivability depends on the duration of exposure to freezing temperatures…
… they still suffer frostbite during cold weather.
Primarily, jade plants suffer in cold weather…
… as the water in the succulent leaves expands and bursts the cell walls.
When temperature rises…
… plants affected by this problem lack an inner structure to support themselves…
… so they wilt, rot, and die.
If a jade plant was in freezing weather for a few hours in a row, it will more than likely be dead and any attempts to revive it will prove unsuccessful.

Alexis Lawrence of Garden Guides
But…
Frost damage to jade plants can usually be saved if you act fast!
What are the precautions to Freezing Jade Plants?
Ultimately, avoid jade plants from the cold…
Some ways to do this are through…
Not pruning jade plant's leaves as temperature drops…
… as they are crucial to protect the plant from winter weather.
Moving the jade plant indoors or closer to a building, wall or boulder…
… because they radiate heat slowly through the night.
Placing the plant underneath an eave or tree…
Frost cloth or cloth sheet over the jade plant is another choice…
… so they will help retain heat.
In other cases…
Precautions are also needed when certain parts of the jade plant have been frozen…
There's a better chance of saving the freezing jade plant…
… if it was exposed to the cold for only a short period of time.
Once a jade plant is totally limp by the freeze…
… then there's no way of saving it.
In brief…
When parts of the jade plant are frozen…
The leaves of the jade plant need to be pruned off to prevent further decay…
Leave the dry leaves on the plant until it starts growing again in spring…
… the dry leaves will protect it against further cold weather.
Keep reading to encounter full damage control details…
But first…
What are the Symptoms of Freezing Jade Plants?
There are several ways a jade plant is showing signs of freezing…
Wilting leaves when temperature rises back up
Leaves may change color to brown or black at the tips or all along the edges or immediately dry out
Partial leaves falling
Rot in some parts of the plant or total limp
If you're experiencing these symptoms…
Act quick!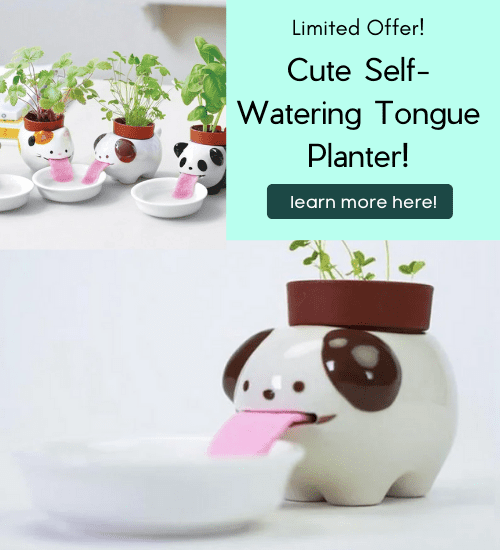 Refer to this article…
… and find out how to control the damage of the freezing jade plant!
7 Easy Steps to Save Your Freezing Jade Plants: The Ultimate Tips
Let me guide you through it…
Bring it Indoor
Once you notice a temperature drop…
Hasten your step and bring the jade plant indoors…
Place it where it receives nearly the same amount of sunlight as its outdoor location…
There's a possibility of minimal damage if you hurry…
… after only a minimum exposure to freeze.
If you live in an area where temperatures regularly drop below 45 degrees Fahrenheit (7 degrees Celsius), you should keep your Jade Plant in a pot and bring it indoors for the winter. You can move it back outdoors in the spring when temperatures are regularly above 45 degrees Fahrenheit (7 degrees Celsius). If you live in a region where temperatures only sometimes drop too low for your Jade Plant, then it will probably be fine outdoors with some protection from frost, such as bringing it onto a covered patio, covering it with cloth, or stringing Christmas lights onto the plant.

Dummer of Garden Manage
Determine Time of Exposure
This will help in determining the amount of damage your jade plant has received…
When unsure, refer to the recent weather forecast as a guide…
If the temperature dropped and rose quickly…
… the damage will likely be mild.
If the temperature remained low for several hours…
… there's little chance of survival and sadly it's time to let go.
Do Not Touch
Touching the freezing jade plant may cut an undamaged section…
Do not touch the plant stems and leaves until you can see the frost damage…
… in the form of blackened or mushy plant parts.
Wait patiently for several days or weeks…
Cut Away Damaged Parts
Cut the sections that are damaged by the frost…
… just above an undamaged leaf set, or above a node of a healthy section of the stem.
Then prune again when necessary…
… that is when you can determine more damages in the future…
Do it Periodically
Cut again, a little at a time…
… until the jade plant's stem grew back healthy again.
Throw the plant away…
… if you discover damaged parts all over the parts of the plant.
Discard Mushy Foliage
Due to the freeze…
There may be mushy foliage or wood that forms on the jade plant…
Further rot may happen if the affected parts of the plant are not removed…
Cut the branches or foliage off with pruning shears or a sharp knife.
Give it Time to Heal
Allow healing time of a few weeks to several months for the jade plant…
It will grow back healthy and steady…
When you notice no growth or decline…
It is likely that your jade plant is sprouting new growth…
This is why jade plants are vigorous…
Prune them severely, and they will grow back stronger!
Time to recap…
Jade plants are commonly a low maintenance succulent…
But it is still very much a plant who needs care…
Keep them warm and they'll live…
… don't let them freeze or they'll die.
Remember to also check on the weather…
Keep your jade plant on watch during fall to winter…
No pruning…
Cover with cloth…
Put under a tree or eave…
… and ultimately keep it indoors.
But when the freezing jade plant caught you off guard…
Follow on the 7 easy steps stated above…
… and save your jade plant on time!
Conclusion
Daily chores and activities may make you forget…
Even for the jade plant that you dearly love…
Especially in the winter cold…
… that causes your freezing jade plant.
That's human nature…
… and this article is here to help you overcome that when it happens.
Tell me how this article helps you…
… in the comment section below.
Contact me here for further information…

Have a pleasant gardening adventure!