Trying to make your potted plants look beautiful can be a hard task.
Putting them in an open terrarium is one choice, but do you know what it is?
You'll often find many gorgeous terrarium pots in your favorite shop, but can you use them?
What kind of plants can you put in them?
This is the same questions that Mary had asked before.
I got an open terrarium pot for a wedding gift, and it was from one of my close friends.
She knew I had several snake plants in my house…
…and immediately thought I'm an expert gardener.
She asked me if I liked the terrarium pots.
It was actually cute, if only I know how to use it.
I didn't have the heart to tell her, so I lied.
The thing is, she gave me some more the next time there's a special occasion.
I really need to start knowing how to use an open terrarium pot soon.
We actually can relate to Mary. Can you?
Let's dive deeper into an open terrarium and what plants can you grow using it.
What Is Terrarium?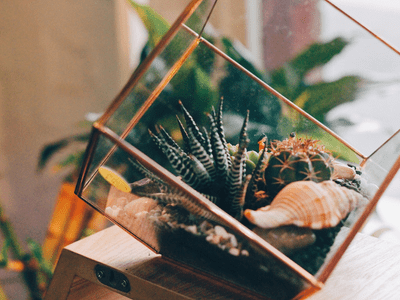 Terrariums are glass containers used to house plants.
Because they are much smaller than a regular garden but…
…provide optimal growing conditions for many plants.
Many people refer to them as mini-gardens or mini-greenhouses.
They usually come in a variety of sizes and are ideal for decorating your home.
Terrariums are popular among plant enthusiasts because they…
…make plant care easier and take up little space.
Another factor that makes terrariums appealing is that they can be…
…decorated however you want.
You can decorate them with small figurines, multi-colored rocks, fun little gadgets, and so on.
You can also make a terrarium from various glass containers, such as glass bottles and fish bowls.
If you decide to build your own mini-greenhouse, you will have a lot of creative freedom.
Open Terrarium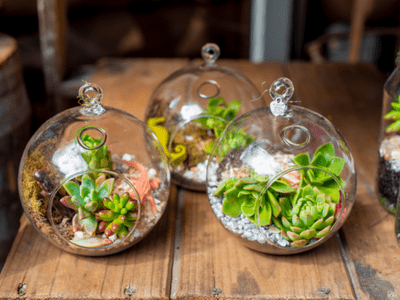 Terrariums can be open or closed at any time.
Both types create very different environments, which is why they must be used cautiously.
Because they are completely enclosed, there is no way for air…
…or moisture to escape, closed terrariums have a very humid environment.
Open terrariums, on the other hand, have an opening, usually at the top of the jar/container.
Because the area is exposed to air currents and the outside world,..
…open mini-gardens create a dry environment.
The humidity levels in open terrariums will be comparable to those in your home.
Plants For Open Terrarium
Snake Plants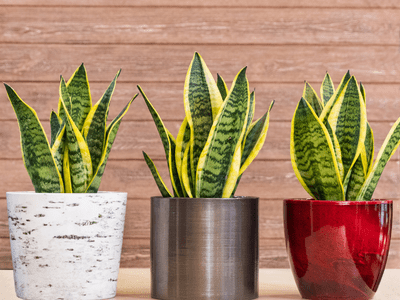 Snake plants can thrive in an open terrarium.
You can keep the beautiful terrarium framing, and with the open pot…
…you can make use of the snake plant air-purifying quality.
Anthurium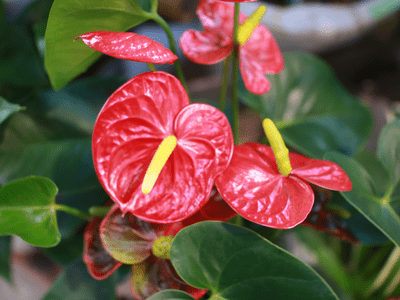 Beautiful epiphytes that prefer humidity and airflow, with dwarf varieties that work well in terrariums.
Calathea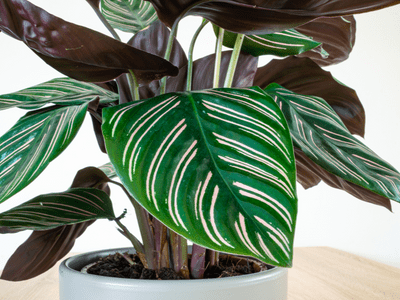 Loves humidity, but is too prone to root rot in a closed terrarium.
Pothos
Because this plant likes to spread out, it's ideal for a hanging, partially open terrarium.
Air Plant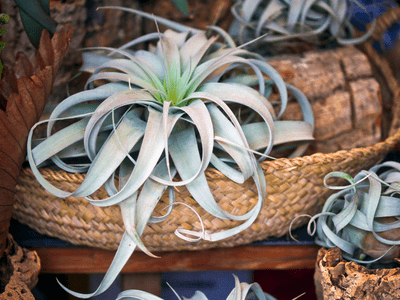 Because you'll be watering these soilless plants by dunking them in a jar…,
…you'll want to keep them in a container with easy access.
Croton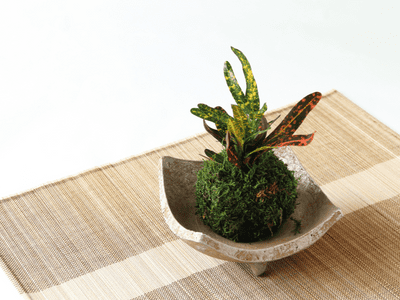 A cool plant with glossy leaves and brightly colored speckles.
Bromeliad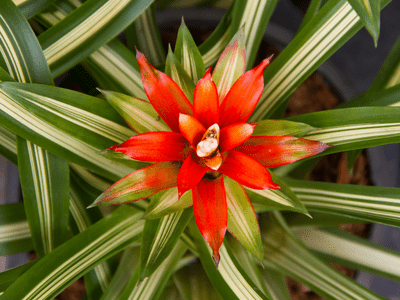 This family's plants produce beautiful, long-lasting flowers;
Many are epiphytes that benefit from good air circulation.
Hacks!
Choose plants with comparable preferences, regardless of the type you choose.
When plants grow on the same requirements, it's much easier to maintain them healthy.
Keep track of their dormancy cycles as well.
How To Care
The most important preference to match is the watering requirement,..
…but you should also consider your selection's preferred light.
If you want to grow succulents, keep in mind that not every specimen…
…is a sun worshipper who enjoys baking in the sun.
Choose plants that will thrive in your terrarium.
Since they can withstand heat and droughts, succulents with thick leaves…
…that hold water are usually suitable candidates for terrarium life.
Darker succulents, on average, tolerate less light than lighter succulents.
Open Terrarium Succulents For Direct Light
Let's dive in!
Echeveria: This low-growing Central American succulent has flower-shaped rosette-styled leaves. They aren't bothered by confined spaces. There are numerous varieties, including the renowned purple-leaved "Neon Breakers," as well as variegated specimens. Late in the season, Echeverias grow flowers on stalks.
Sedum: This diverse family is known as "Stonecrop" because it is tough and forgiving of poor soil. They thrive in full sun but may take partial shade. It's an easy-to-grow plant for beginners. The Burro's Tail is a popular variation.
Agave: This succulent has a lot of different textures and adds a lot of volume to a scene. They are usually slow-growing, hardy, and enjoy spending time in the sun. Although many Agaves are landscape plants, there are some lovely little kinds that can live in a terrarium for a long time before outgrowing it. The victoriae reginae is a popular dwarf variety.
Aloe: Aloe comes in over 400 different species and hybrids, including tiny miniatures that survive in open terrariums. They like a lot of suns, but not too much of it. Guido, Crosby's prolific, humilis, and the variegated Aloe descoingsii are also suitable kinds.
Open Terrarium For Indirect Light
Now, we jump out to indirect light plants!
Dwarf Sansevieria: This smaller cousin of the ever-popular and long-lasting Snake Plant is easy to care for and grows to a height of six inches. Its straplike variegated foliage contrasts nicely with blockier succulents. It can accept a wide range of bright indirect light but loses some striping in low-light situations. It grows slowly, so water sparingly.
Jade Plant: Most jades will outgrow their terrariums eventually, although they grow slowly and react nicely to pruning. Because of this, they make excellent bonsai plants. Jades prefer intense indirect light but can work in a variety of settings. The Hobbit Jade is a one-of-a-kind specimen that thrives in terrariums.
Ball Cactus: The genus Parodia contains many easy-to-grow squat, small cacti that are ideal for an open terrarium. Their spines are frequently unique and showy. They dislike direct sunlight and require slightly more water than other succulents. Parodia haselbergii and leninghausii are two excellent cultivars.
Sempervivum: Another member of the Crassula genus, which also contains Jade, Sedum, and Echeveria. Sempervivum is also known as a "Hen and Chick" plant, however unlike Echeverias, it dies after flowering. It forms bunches of fleshy leaves in the shape of a rosette. At different seasons of the year, the plant takes on varied hues.
Perks of an Open Terrarium
There's a reason why open terrariums are so popular.
For starters, they're an excellent way to get started if you're new to terrariums.
You'll still have to deal with everything that goes into constructing your terrarium…
…and selecting your terrarium plants, but you won't have to worry about…
…the several factors that can kill a terrarium that are present in closed designs.
As a result, terrariums become more versatile in terms of home decor.
Geometric succulent terrariums and hanging air plant terrariums are…
…also popular, and while they are usually more ornamental than horticultural,..
…they have several advantages.
They are as follows:
Better air circulation for your terrarium plants
Reduced rot and mold risk
More tolerant
There are no condensation issues.
Closed Vs. Open Terrarium
The traditional terrarium is a closed environment in which moisture is recycled repeatedly.
However, you can take a halfway approach (or a 23, 34, etc. approach)…
…by using a container with an open top or side.
This will still retain some moisture and create a more humid…
…environment than a regular pot.
However, it will not be as steamy as a fully enclosed terrarium.
Closed terrariums are ideal for plants that thrive in moist environments…
…such as swamps, streams, or cloud forests.
Mosses and ferns and creeping tropical vines like the String of Turtles thrive in terrariums.
Open terrariums are ideal for species that prefer humidity…
…but also require some air circulation.
Many aroid plants, such as Anthuriums and Monsteras, thrive in this type of environment.
Plants that grow tall or climb high, which can be difficult…
…to contain in a closed terrarium, benefit from open terrariums.
There are also some differences in maintenance.
Plant care in an open terrarium is similar to caring for a houseplant in a standard pot.
There is more humidity, and the lack of drainage holes necessitates…
…extreme caution regarding overwatering.
Aside from that, you can pretty much stick to the standard…
…care procedures for the houseplants you've chosen.
A closed terrarium necessitates less frequent watering and upkeep.
However, you may need to prune the plants on a regular basis to keep them contained.
You should also keep an eye out for mold, excessive condensation, and overheating.
Sum Up
The answer is yes!
You can use open terrarium for snake plant, like we already mentioned above.
Conclusion
You can see all those houseplants are easy to find.
Now, we hope you make an open terrarium on your own to enhance your day!
Frequenty Asked Questions Around Open Terrarium
What is a open terrarium?
A terrarium is a type of glass or ceramic container that is used to grow plants indoors.
It's similar in design to an indoor garden, but the key difference…
…is that it lacks soil and instead relies on plant juices and…
…water absorbed from the air to nourish the plants.
This creates an environment that mimics natural conditions…
…better than traditional gardens, which can help your plants absorb…
…more nutrients and grow faster.
Is closed or open terrarium better?
The choice between a closed or an open terrarium is ultimately a personal preference.
Closed terrariums are easier to care for and provide better…
…humidity levels and warmer temperatures.
However, open terrariums offer more natural light…
…and opportunities for you to see your plants up close.
Do you water an open terrarium?
It is generally recommended that you water an open terrarium…
…on a regular basis, but this depends on the climate and humidity of your home.
If it's dry out outside, you may not need water as often.
However, if it's humid or rainy outside, it is important to keep the plants…
…well-watered so they don't get too wet.
You can either use a sprayer or fill one corner of the terrarium with…
…enough water to cover the roots of the plants (but avoid soaking any furniture).
How long do open terrariums last?
Like all things related to plants and flowers, open terrariums…
…will eventually need to be replaced.
While there is no set time limit, replacing your terrarium…
…every 3-6 months is generally recommended.
The main reason for this is that the environment inside a terrarium…
…can become too dry or too wet, which can lead to damage or disease.
Additionally, some of the plant materials may start to rot if they are not replaced regularly.
Why are my plants dying in my terrarium?
A few potential causes behind plants dying in a terrarium include…
…over-watering or overwatering, too much sunlight or artificial lighting,..
…high humidity levels, and inadequate ventilation.
Overfeeding of plants can also lead to other health problems in the plant.
If you notice that your plants are wilting or declining in vigor,…
…it is important to take note of the conditions that led to their…
…demise and make any necessary adjustments so that they will be able to survive again.
Related Articles