Top 20 Popular Succulents: Indoors and Outdoors List
The succulent has now made its way into everything from floral arrangements to hanging planters. It's a trend that has spread beyond gardens into home decor and wedding decor as well. Cacti thrive in dry climates, which is why succulents are referred to as desert plants. Many succulents come from Africa or Central America, where there is little humidity and the weather is hot. Because the leaves store so much water, they can be left in the sun for long periods of time without being watered.
Plants like succulents are known for being low maintenance and long-lasting, which makes them an ideal choice for someone who works long hours, is always on the go, or just doesn't have the time to take great care of plants. Gardeners and homeowners can use these plants to add structure and vibrancy to their gardens. There are many types of succulent plants that can be used to add color to an office or as accent plants in a garden.
Regardless of their drought-resistance, these plants still have their own preferences regarding the type of soil they prefer. We have compiled a list of 20 of the most popular varieties of succulents that will help you better understand their different types and where they will grow. To make it easier for you to distinguish between indoor and outdoor varieties, we have divided them into two categories.
10 Types of Indoor Succulents
There is a good reason why succulent plants are so popular. It is not only possible to cultivate them alone, but they also pair well with other types of plants. It is possible to choose varieties of succulents that fit almost any home, office or child's room regardless of the size, style, or colors. Room temperatures and low humidity are ideal conditions for succulents to grow indoors. Although they prefer direct sunlight, they are also capable of adapting to low levels of light, which makes them perfect for inside the home. Here are ten of the most popular types of succulents you'll find indoors.
Burro's Tail (sedum morganianum)
Succulents can also be called donkey tail plants due to their ease of maintenance and propagation, which is why they make great houseplants. The burro's tail was given that name since it can grow up to four inches long and has a shape similar to a tail. The species in question happens to be a cactus, and while succulents and cacti are similar, not all succulents are cacti. The long stems of this succulent grow best inside, in a well-draining pot, where they can extend outward from the edges of the container.
Crown of Thorns (euphorbia milii)
Because of its ability to adjust well to the environment and temperature of a dry indoor environment, the crown of thorns makes a great houseplant. The succulent will thrive best if you place it near a window where it will receive about three to four hours of natural sunlight each day. In general, crown of thorns plants are very tolerant of missed waterings. However, make sure only to water the plant when its soil is completely dry. There is a legend in Thailand that the number of flowers that bloom on a crown of thorns indicates the fate of its keeper. Hence, make sure you treat it well!
Flaming Katy (kalanchoe blossfeldiana)
An indigenous plant of Madagascar, the flaming katy is commonly found as a houseplant. As a result, it is best kept indoors in temperatures between 60 and 85 degrees, since it is extremely sensitive to the cold. For best results, plants should be planted in clay pots that have holes at the bottom to allow drainage. When they are provided with eight to ten hours of sunlight each day, they will produce more flowers and buds. The foliage of this succulent can display an array of colors from dark reds to golds and whites in the late autumn and early winter. It is perfect for desktop plants or table centerpieces.
Jade Plant (crassula ovata)
Jade plants are similar to bonsai plants in the way they grow and are maintained. As if it were a miniature tree, it has a thick trunk and branches that reach outward. There are large oval leaves on this succulent that are thick, shiny, and dark green. A red color develops at the tips of some varieties of jade leaves. Once the plant is fully matured and the conditions are right, the jade plant can produce white or pink flower clusters that are shaped like stars.
Aloe Vera (aloe vera)
There are many health benefits associated with aloe vera, a houseplant known for its medicinal uses. The plant has been cultivated in tropical climates for many years and is used as medicine. Having an aloe vera plant around the house can be helpful if you have scrapes or burns, as the plant contains many beneficial compounds. You can find this succulent in ointments for burns, skin lotions, drinks, and cosmetics. You can also use it as a decorative plant indoors. Plants with this species have thick, pointed leaves that are usually green to gray in color. White spots extend directly from the base of the leaves, giving the plant a variegated appearance.
Panda Plant (kalanchoe tomentosa)
Panda plants have small, fuzzy leaves, which make them one of the most interesting types of indoor succulents. As a result of the matted appearance of its leaves and the brownish-red markings on its edges, it's called the Panda plant. Succulents can be kept indoors for many years. Although they may flower in the right circumstances, they rarely do. Panda plants look great in hanging pots, children's rooms, and other places where little ones are present.
Pincushion Cactus (mammillaria crinita)
Unlike other plants, pincushion plants have pointed spikes covering their exteriors. Originally from Mexico, it has been found in certain southwest regions of the United States as well. There are more than 250 species of cacti in the mammillaria family, including this succulent. A mammillaria is a tube-like structure expanding from its exterior. Mammillaria means "nipple" in Latin. There is nothing daintier in the home than bright blossoms on the pincushion cactus, which grows no taller than six inches and adds a touch of the desert to the environment.
Roseum (sedum spurium)
There are a few different varieties of roseum, but all of them grow slowly and are not very tall. This is a fast growing plant that is perfect for containers and windowsills. It produces clusters of light-pink star blossoms in the summer that can brighten up your home decor. In addition, it can add texture to a floral arrangement. Since it prefers full sun to partial shade, we recommend placing it on a windowsill that gets a decent amount of sunlight.
Snake Plant (sansevieria trifasciata)
Native to West Africa, snake plants are among the easiest to cultivate succulents. For long periods, it is possible to neglect it and still keep its fresh appearance. Those who own this plant will appreciate its long, variegated leaves. Indoor succulents of this kind can survive in low-lit and water-scarce rooms, and are among the most tolerant kinds of plants. NASA research claims this plant can even improve the air quality in your home by removing pollutants and toxins while you sleep!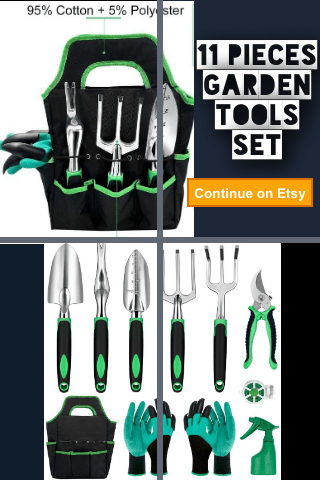 Zebra Plant (haworthia fasciata)
Plants of the zebra family can grow up to five and six inches tall. Plants like this do not take up much room and do not require much care, so they make great houseplants. Vegetation that has white variegated stripes on its leaves is called zebra plant. It has striking leaves that sprout in various directions from its stem. The roots of this plant are shallow, so it's best grown in a small pot. Flower heads for the zebra plant are bright yellow and cone-shaped, lasting about a week. This species has an eccentric appearance, is dainty, and slow-growing. You can use them as gifts or as decor on a shelf or desk.
10 Types of Outdoor Succulents
An outdoor garden would be incomplete without succulents. Adding flowers to a garden can give it structure and complexity and they can be planted either in the ground or in a variety of different containers. Succulents with these characteristics take well to growing outdoors- some of them are too large for indoors, others need direct sunlight to thrive.
When growing succulents outdoors, the sun is the most important consideration. It is very common for care instructions to say "full sun," but that does not necessarily mean the plant will be able to withstand 100-degree heat. When planted outdoors, succulents grow best in areas nine or 10. This article contains ten succulents that are perfect for outdoor gardens.
Hens-and-Chicks (sempervivum tectorum)
Sempervivum, which means "never die," is the perfect succulent for people without a natural aptitude for growing plants. A hens-and-chicks succulent can reproduce very quickly, producing offspring called "chicks". With more than 3,000 species to choose from, sempervivums come in a variety of colors so that you can create a colorful garden. When cared for properly, they can produce beautiful red flowers that bloom in a crown shape. Despite living for only about three years, this succulent reproduces quickly allowing them to "live forever."
Stonecrop (sedum spp.)
The stonecrop succulent is available in various colors, ranging from silver to blue. There are two main types of sedum plant: high-growing sedums and creeping sedums. The tall stems of tall sedums grow to a height of about 3 feet. These plants sprout colorful flower clusters, making them a lovely addition to any summer garden. Usually used in rock gardens, rock walls, or on rooftops, creeping sedums grow along the ground.
Whale's Tongue Agave (agave ovatifolia)
The agave succulent was originally found in Mexico on mountains with elevations ranging from 3,700 to 7,000 feet. These plants have light-green, wide, flat leaves that look like a whale's tongue. The species can reach a height of two to five feet and a width of three to six feet. Because of their large size, they are better suited to being grown outdoors. When watered regularly, they reach their full size and can produce 10 to 14 foot-tall flower spikes.
Ball Cactus (parodia magnifica)
Ball cactus is one of the most unusual succulents because it can grow between one and two feet tall and has a shape similar to a hot air balloon. Although it is smooth, it has spikes lining its exterior, rather than being smooth like a balloon. Often found in clusters, the yellow flower of the ball cactus is small and small-sized. You can plant them in a container in a garden or put them on a patio. Plants like this one add a desert sense to your garden with their shape and vibrant blooms. One of the most popular types of succulents for outdoor landscaping is xeriscape, so they're commonly used there.
Plush Plant (echeveria pulvinata)
Throughout the plant's surface are fine white hairs that reflect the sun in a silvery pattern. It blooms orange-yellow blooms that resemble a sunset and are native to Southern Mexico. Plants can be grown in a garden or in containers in partial shade. Repotting the plush plant during the warm months will ensure the most rewarding results. It is always advisable to ensure that the soil is completely dry before repotting.
Dudleya (echeveria spp.)
The dudleya plant belongs to the genus Echeveria and is native to California. More than 40 variety of this succulent have been recorded, several of which are listed as endangered. They are rosette-forming plants, meaning that their leaves are arranged in a circular pattern. It is possible for leaves to live more than 100 years if they have rounded edges. Plants like these used to grow naturally on hills, where water was avoided on their leaves, so make sure that you avoid their leaves when watering.
Pig's Ear (cotyledon orbiculata)
Known as pig's ears due to their thick, oval leaves and red edges, the succulent has a wide range of uses. It blooms late summer or early autumn and has yellow and red flowers that hang from the top of two-foot stems. Pig's ears can grow up to four feet tall once they reach full maturity, making them the perfect addition to an outdoor garden. A succulent bed, rock garden or even a hanging basket is ideal. You should leave a little space for this succulent when planting it in your garden since it does not need much water.
Zwartkop (aeonium arboreum)
There is an overriding image of a rose in the dark color of the leaves of the zwartkop, which is due to its dark burgundy color. Yellow flowers appear on this plant in winter, creating a beautiful and unexpected contrast with its dark foliage. Succulents prefer full sunlight, which is why they do best outdoors. They often grow in clusters and are commonly placed in flower beds.
Sunburst (aeonium davidbramwellii)
Copper pinwheel also refers to the yellow leaves that grow in a circle around the center of the sunburst succulent. A sunburst is known as a tricolored plant because of its variegated green, white, and yellow leaves. It belongs to the genus Aeonium and is a hybrid succulent that is popular among outdoor succulents. In the summer, the rosettes bloom white flowers. The sunburst succulent grows to up to two feet high and is typically found on the Canary Islands.
Torch Plant (aloe aristata)
This plant's leaves start out as a light green shade that turns darker in the sun. During the summer, they bloom orange blossoms that rise 20 inches above the ground. Unlike its aloe vera cousin, it does not have the same medicinal properties, but it can grow to remarkable lengths. If properly maintained, the torch plant can grow as tall as ten feet and as wide as 18 inches. Adding them to your garden will brighten it up and give it a summery feel.